Pathrodo/ Chembila Ada/Yam leaf roll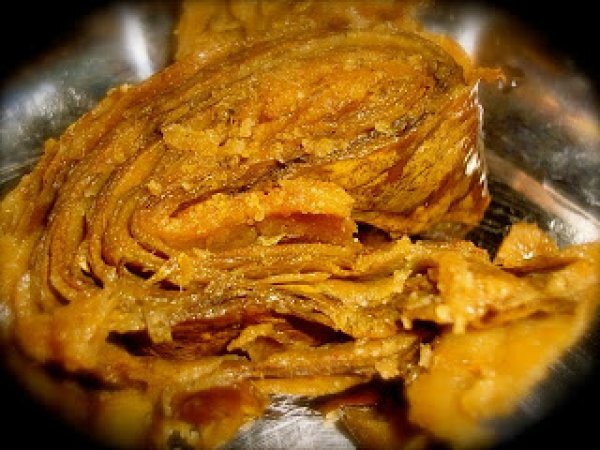 Preparation
Soak the rice in 3 cups of water overnight.
Grind together all the ingredients except the leaves into a thick paste,it must not be watery.
De-vein the leaves carefully and wash them very well, atleast 3-4 times without tearing them.
If yam leaves are used, it must be kept in a plastic bag outside the refrigerator to make it yellow leaves to get rid of itching in the mouth once cooked.
Take those leaves one by one and wipe them with a tissue to drain out all the water content on them.
Now take the leaves one by one and smear them with the ground mixture.
Keep leaf one upon the other by smearing each leaf with some mixture.
Fold the two sides taking all the leaves together.
Now, roll this from one end to the other, making it a leaf roll packed and rolled together.
Keep them in a steamer and cook for 45 minutes to 1 hour depending on the number of leaves in the roll.
For -20-25 leaves the cooking time is 45 minutes after the steam starts coming. If the number of leaves is more and the roll becomes thick, the cooking time will vary and will be more.
Once cooked, open the lid and keep for 15 minutes so that the stickiness on the roll goes and it dries up. Cut and keep them for sometime so that it cools down and the stickiness on each piece is gone. Serve with some fresh coconut oil on top.
Questions:
You may like
Recipes