Pathrado / Konkani Patra / Colocasia or Taro Leaf rolls
Preparation
Wash and soak moong dal or the desired pulse-rice combination for 4-5 hours. Roast the red chilies on slow flame till crisp.
Take care not to burn the chilies. Wash and clean the taro leaves. Gently remove the veins found on back of these leaves with a sharp knife.
Drain the soaked moong dal or the pulse-rice combination you are using, and grind it into a smooth paste with jaggery, tamarind, coconut, asafoetida and red chilies.
Use as little water as possible to make a paste of thicker consistency. Add salt as per taste.
To make the pathrado take the pathrado leaf and keep it back side up on a plate or "taat" in Konkani. Spread the paste on the leaf.
If the leaf is small you can keep two leaves side by side. Keep adding leaves and spreading the mixture until you have around 6-8 leaves depending on the size.
The idea is to use as many leaves as possible, but also keep room to fold the leaves into a roll.
When the second set of leaves are added on the lower set place them upside down (see the above photo and the one below). It helps to roll the leaves with ease.
When the mixture has been spread on the leaves it is time to roll the pathrado. First roll the sides towards the center.
Then roll it from bottom to top. Place the roll in a steamer (Pedavan in Konkani) or the pathrado can be steamed in a pressure cooker without using the weigh.
Steam it for around 25-30 minutes till it is well cooked. Undercooked pathrado can cause itching in the throat. Cut the roll into 1/2 inch slices and garnish well with coconut oil.
Remaining pathrado can be shallow fried the next day with rice powder mixed with chili powder. This makes great pathrado phodi.
Photos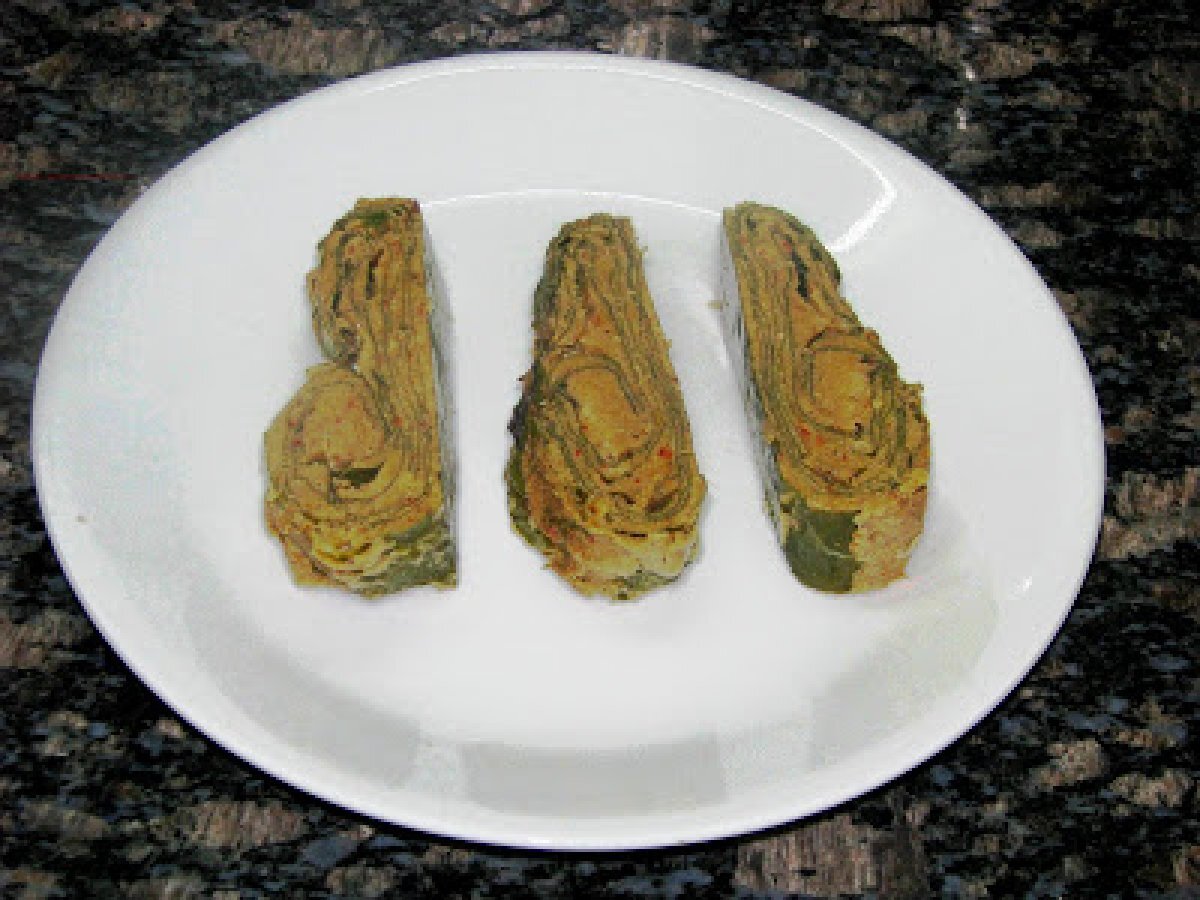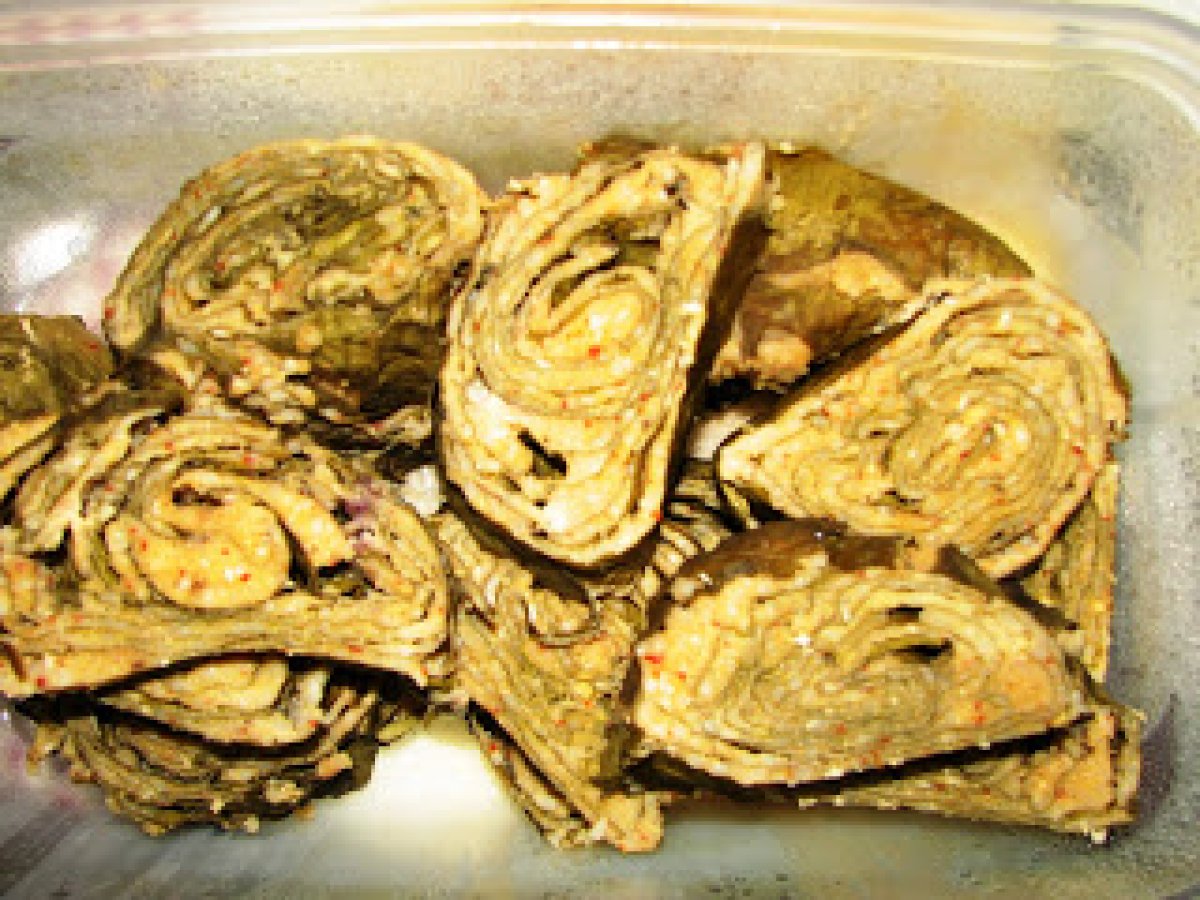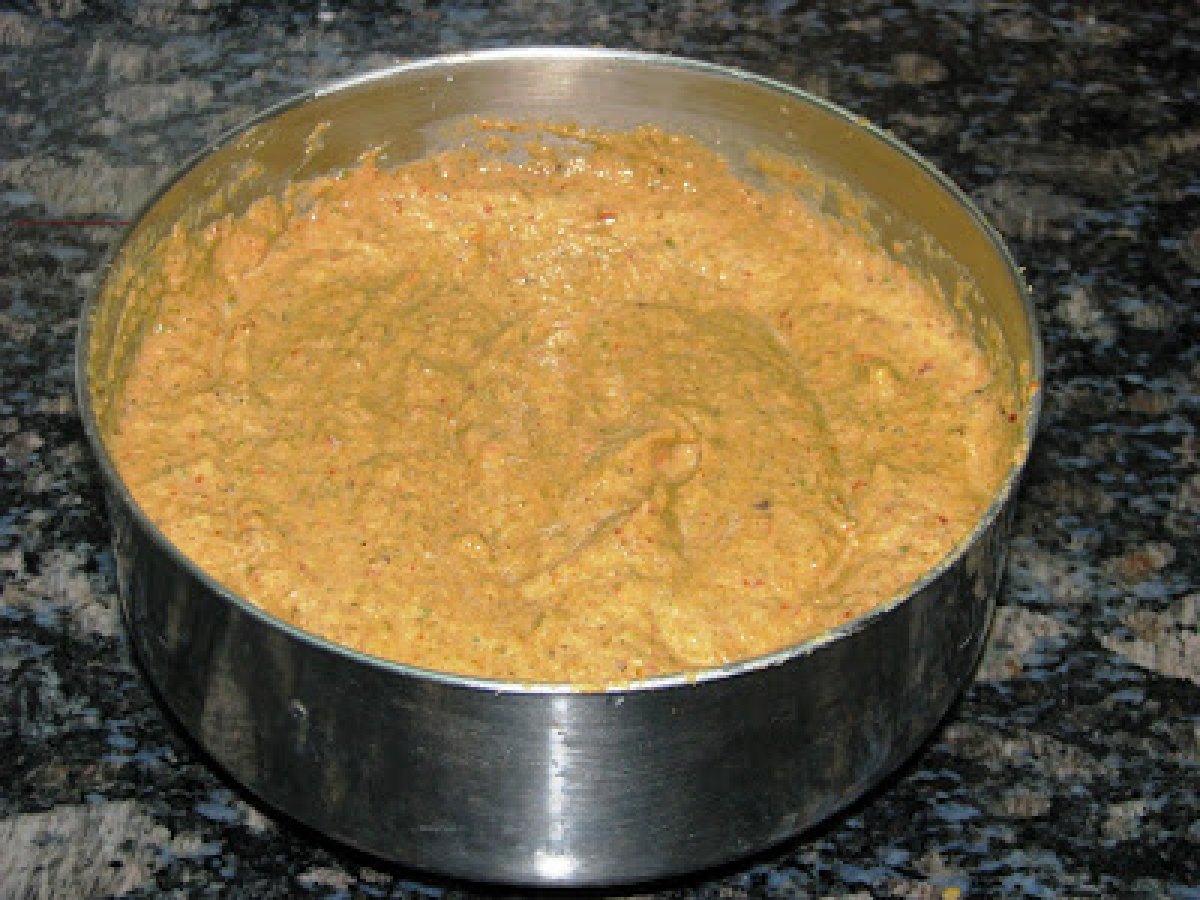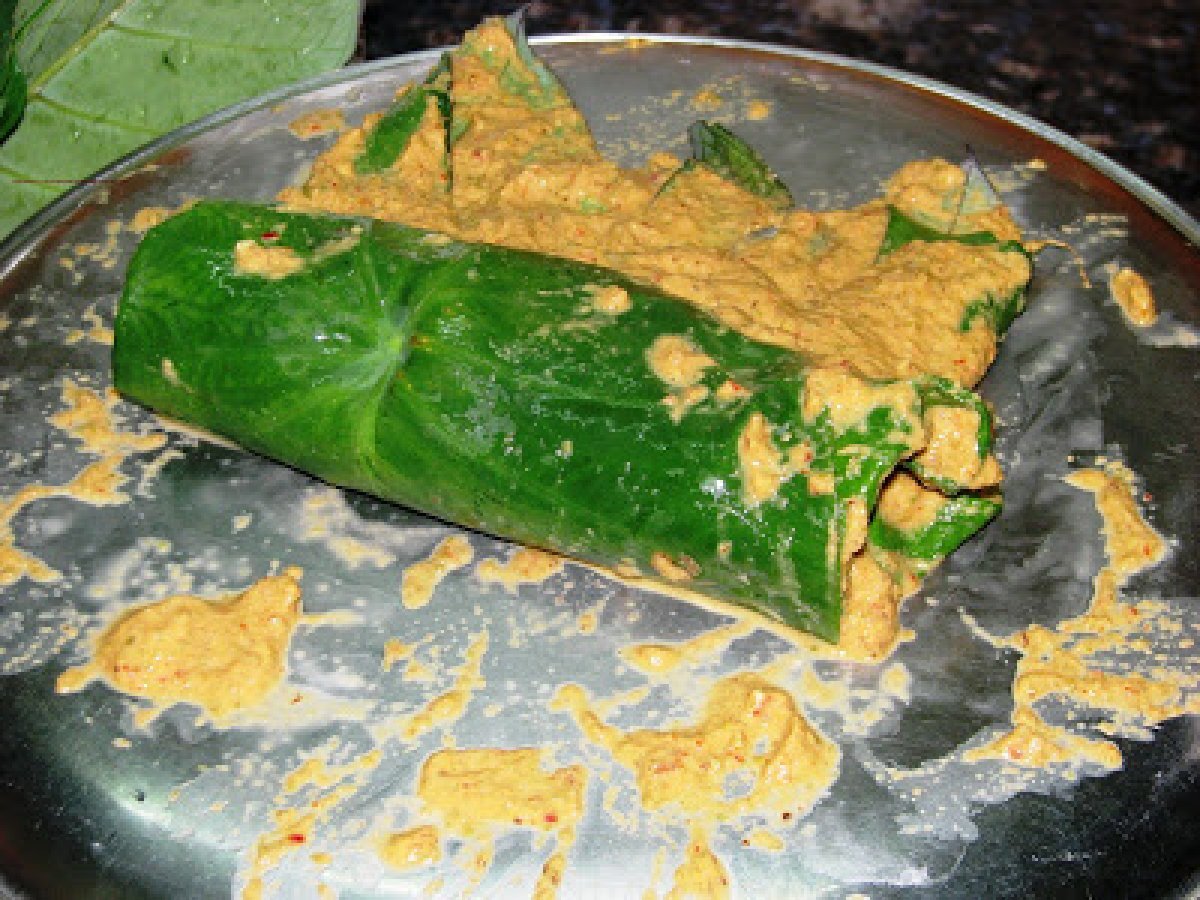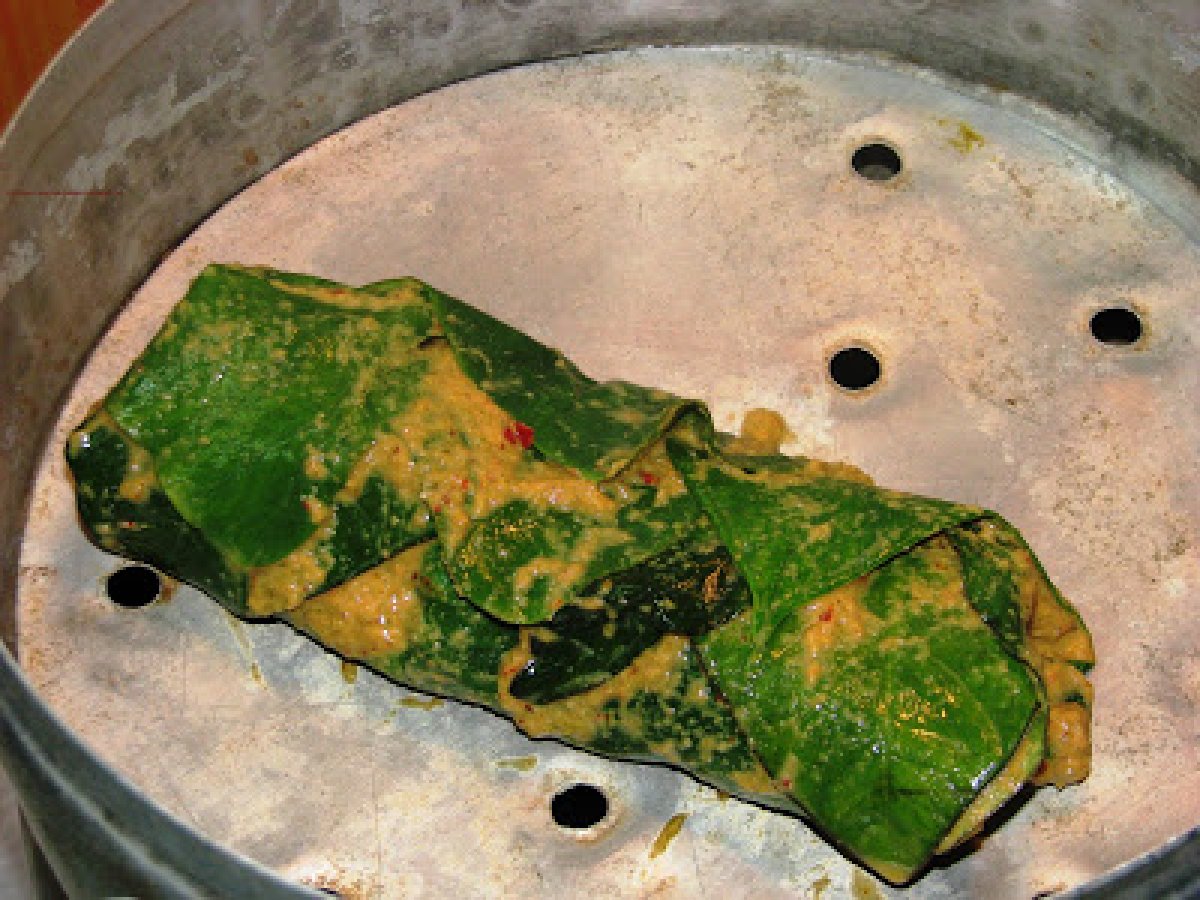 Questions:
You may like
Recipes