Roll Up! Roll Up! Paneer, Sweetcorn and Peas Spring Rolls
Preparation
Heat the oil in a large pan and add the cumin seeds, sesame seeds and asafoetida. Allow it to sizzle for a few seconds and add the paneer, peas and sweetcorn.
Sauté for a few minutes and add the white chilli powder, lemon juice and black pepper. Allow to cook for 5 minutes, stirring all the time.
Add the salt, coriander and spring onions, combine thoroughly and remove from the heat. Transfer to a bowl to cool.
When cooled, used your pristine clean hands to bind the mixture into a well combined filling. Use up all of this filling to fold and roll your spring rolls.
Heat enough oil in a deep pan to fry your spring rolls for a few minutes on a medium heat until golden all over. Drain them on absorbent kitchen paper.
Serve the spring rolls with tamarind chutney or just on their own.
Photos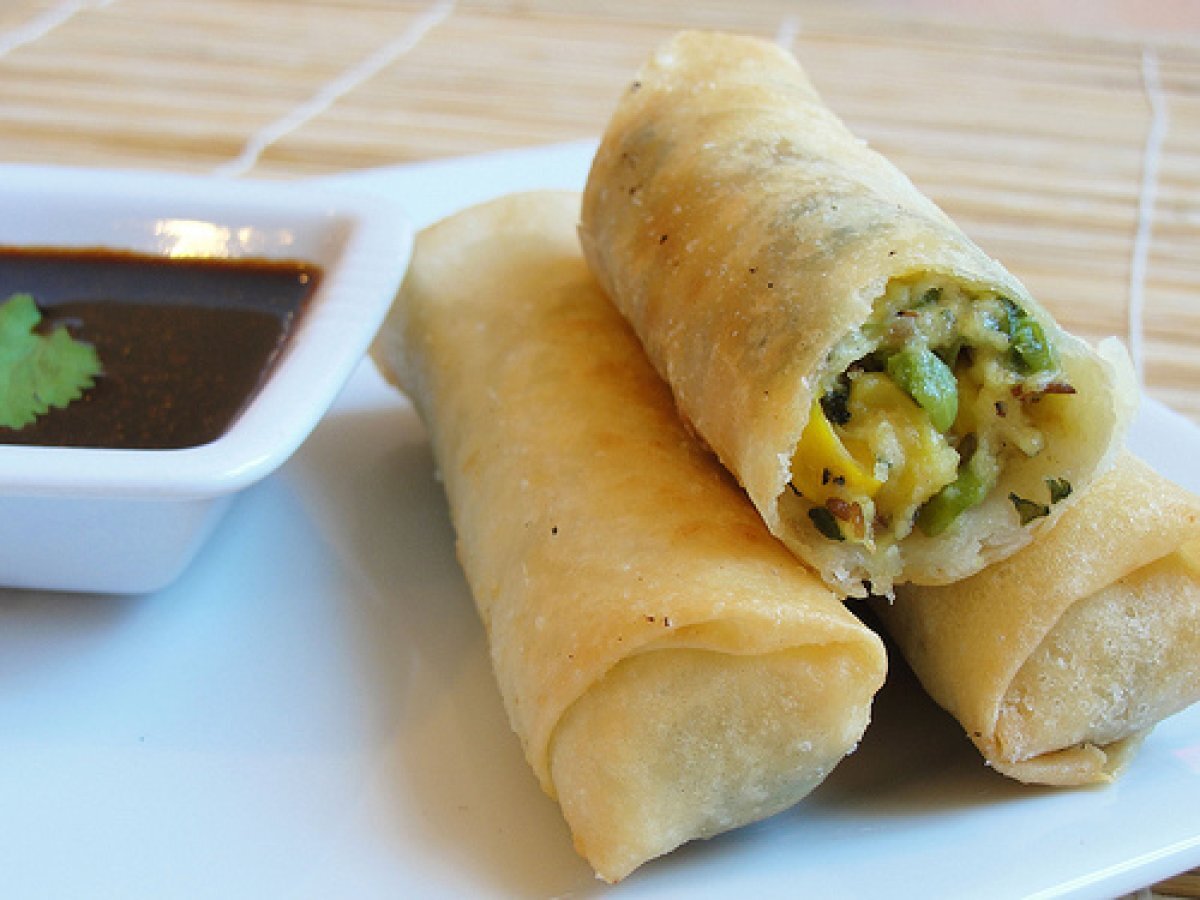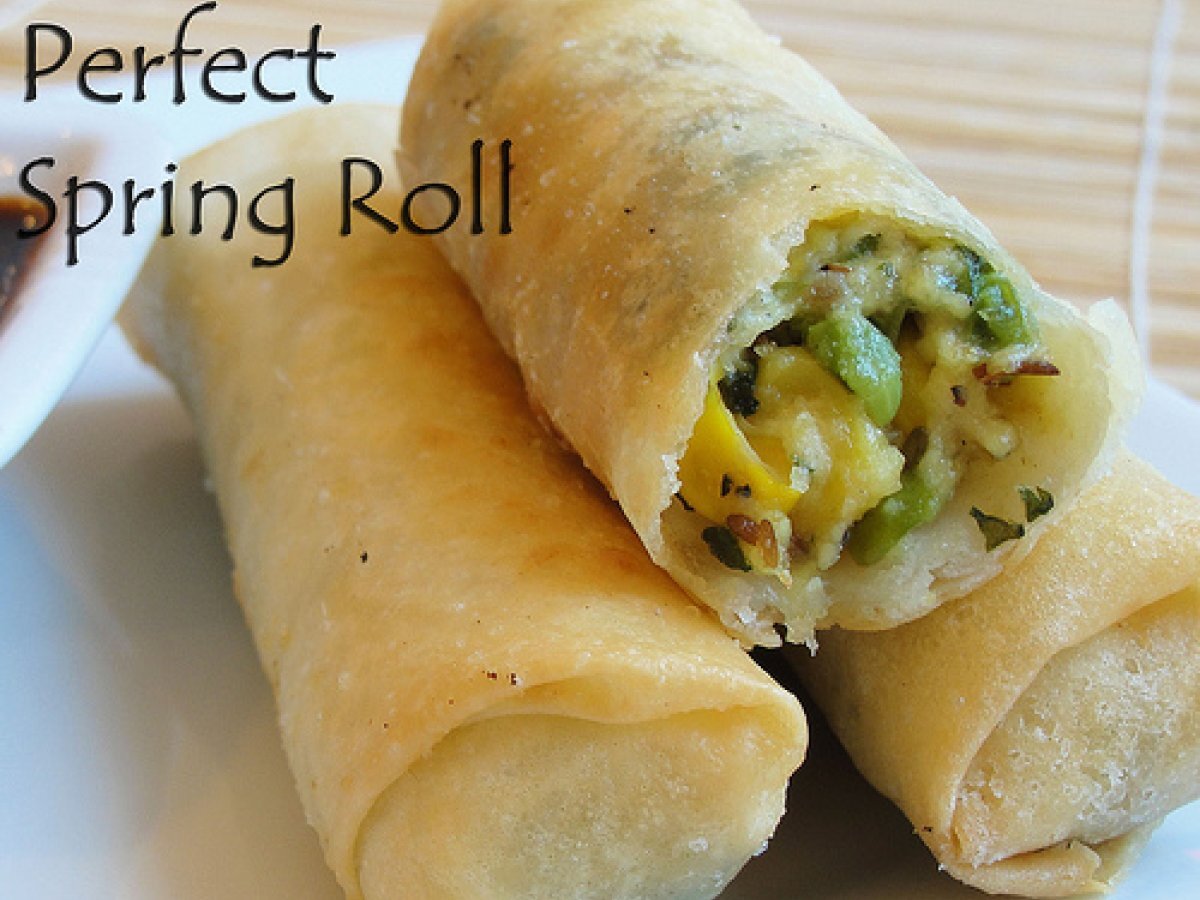 Questions:
You may like
Recipes