Peanut butter yemas
Peanut butter yemas
Preparation
Blend all of the ingredients, except for the vanilla, in a pan, preferably non-stick. Cook the mixture on very low heat, while constantly stirring with a spatula, until thick (about 20 minutes).
Add the vanilla, then set aside to cool at room temperature, then in the refrigerator. The mixture will thicken further upon cooling.
When cooled, form into 1 1/4" diameter balls with oiled hands and lay on greased and lined baking pans.
Refrigerate again while preparing the syrup. Make the syrup by mixing all the ingredients in a saucepan. Stir on low heat to dissolve the sugar.
When dissolved, bring the mixture to a gentle boil without stirring. Swirl the pan every now and then.
Cook until thick and caramel coloured, for about 20 minutes. Test by dropping a small amount in ice cold water. It should instantly harden.
Do not let it darken because it goes on cooking even after you take it off the heat.
Use a food warmer to prevent it from setting while you work. Using a fork, take the yema balls and dip each into the hot syrup, then leave to harden on a greased non-stick sheet.
When set, wrap in cellophane.
Photos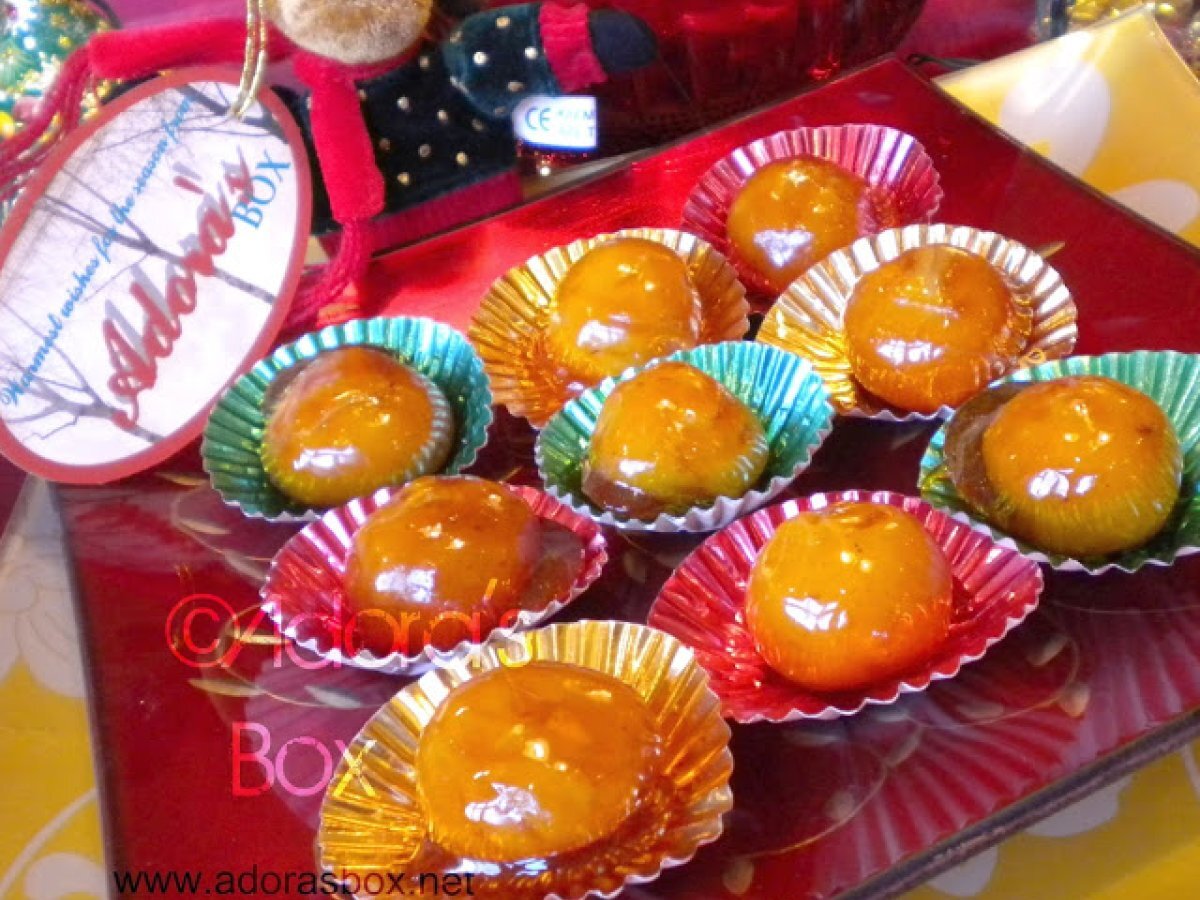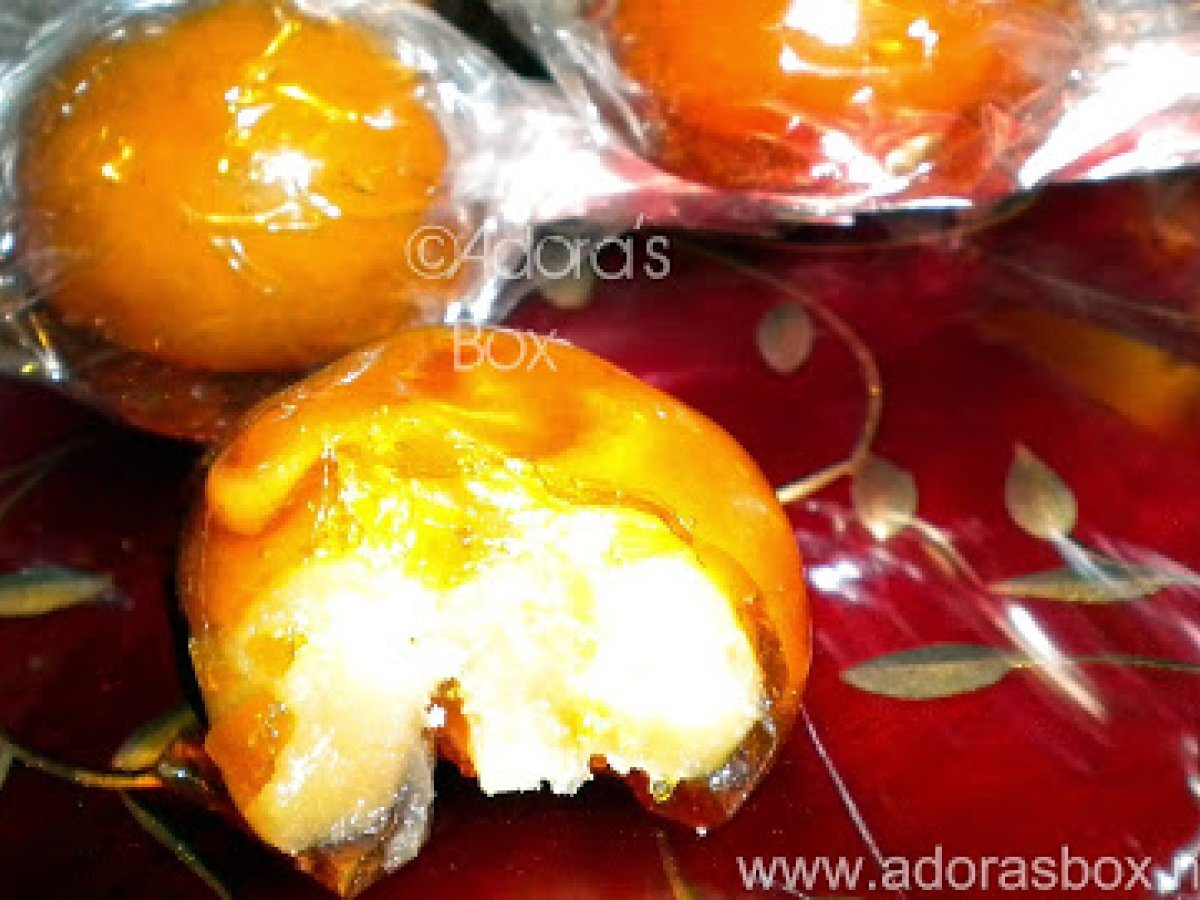 Questions:
Related recipes
Recipes