Quick and Easy Red Bean Mochi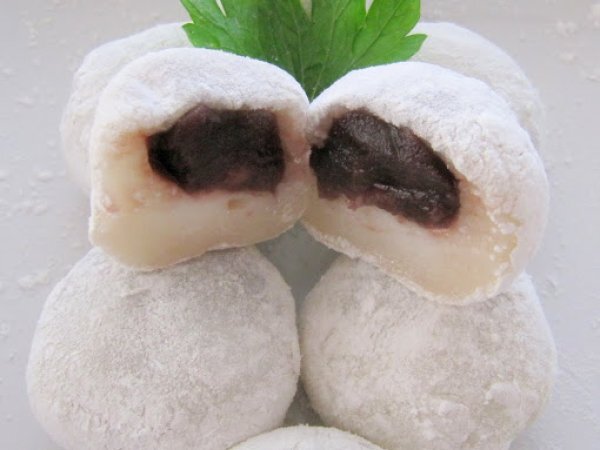 Preparation
Combine the glutinous rice flour, water and vanilla essence in a bowl until mixed well.
This dough should not stick to your hand. If it does, add more glutinous flour little by little, until the dough is no longer sticky.
Simply make 10 balls from the red bean paste - these balls need to be smaller than the mochi balls.
Now wrap each anko ball inside a mochi ball. When you have filled in all 10 mochi balls with anko, cook them in boiling water.
When they float, transfer them to a bowl of water.
Questions:
You may like
Recipes
Related articles