Rotiboy (aka Mexican Bun)
Preparation
For The Filling:.
Beat butter in electric mixer on medium speed with the paddle attachment for three minutes. Blend in vanilla essence and brown sugar. Spoon mixture into bowl and refrigerated until firm. Divide mixture into 20 g portion into ball. Keep refrigerated until ready to use.
For the topping:.
Beat butter and icing sugar in electric mixer with the paddle attachment on medium speed for five minute until mixture is light and fluffy. Gradually beat in eggs. Mix in coffee flavouring. Sift flour onto mixture and mix on low speed until combined. Refrigerate until ready to use.
For the dough:
Mix all ingredients except the butter in the bowl and using a dough hook on low speed to form a ball. Add the butter bit by bit and mix until incorporated. Increase to a medium speed and knead the dough unitl smooth and elastic about 15-20 minutes. Place the dough into a lightly oiled bowl, cover with plastic wrap and let it rise until doubled in volume.
To shape the buns:.
Divide the dough into ten pieces and shape each to form a ball. Flatten a ball of dough with the palm of your hand. Place a ball of filling in the centre of the dough. Gather the edge and pinch to seal. (Be sure to seal well or the filling will leak out during baking.). Pat into shape and place on a greased baking tray. Repeat with remaining portions of dough. Place each bun about 7.5 cm apart on the baking trays. Prove for 45 minutes in a warm place. Pipe the topping on the buns in a spiral, starting from the centre. Bake in preheated oven at 200 deg C for 12 to 15 minutes or until buns are lightly brown.
Photos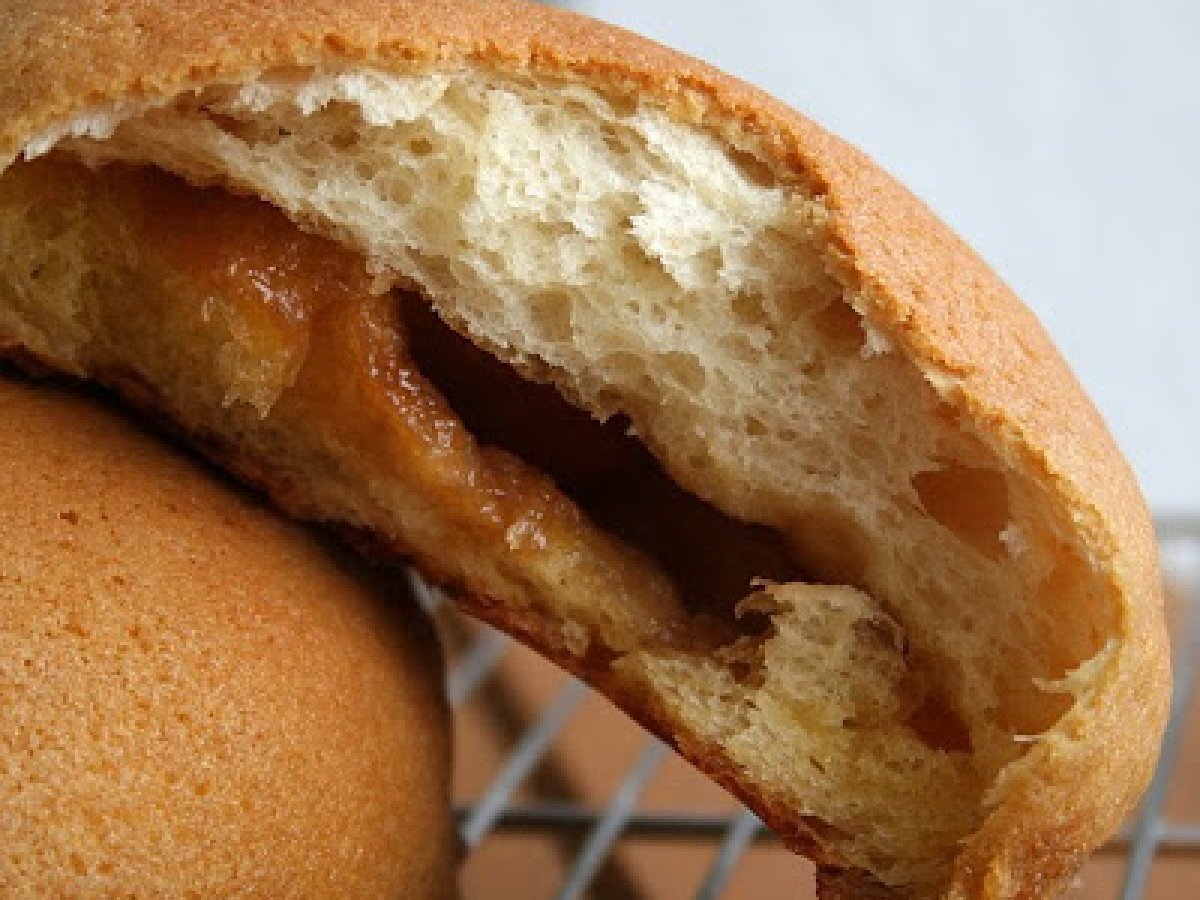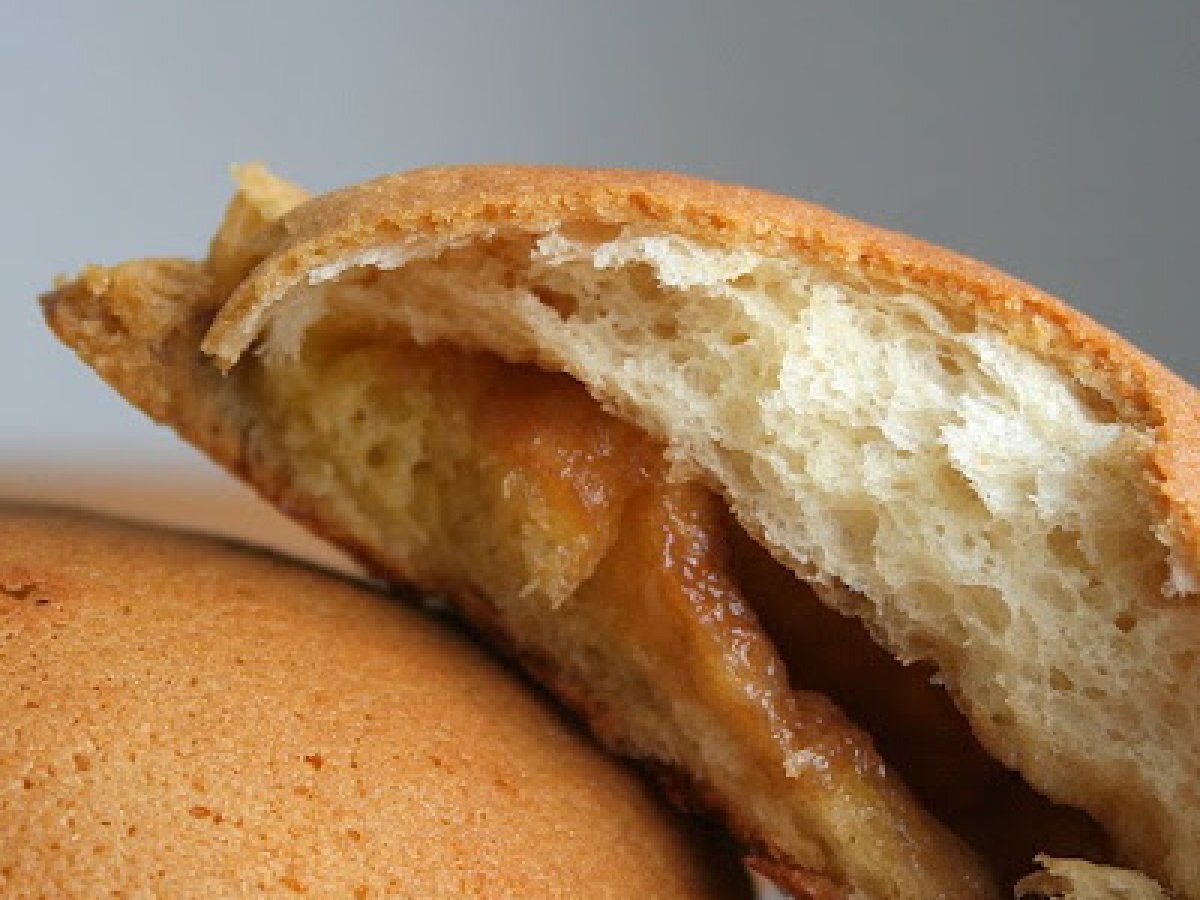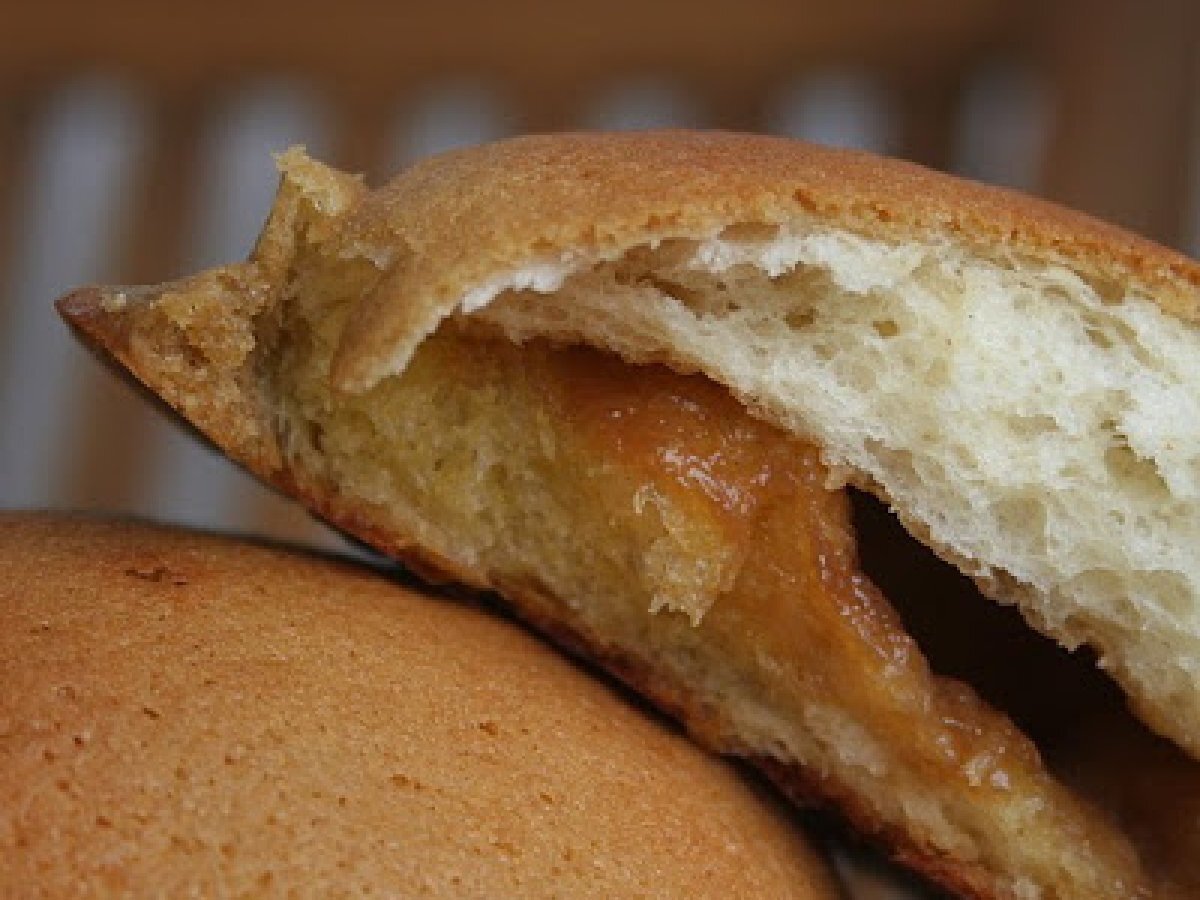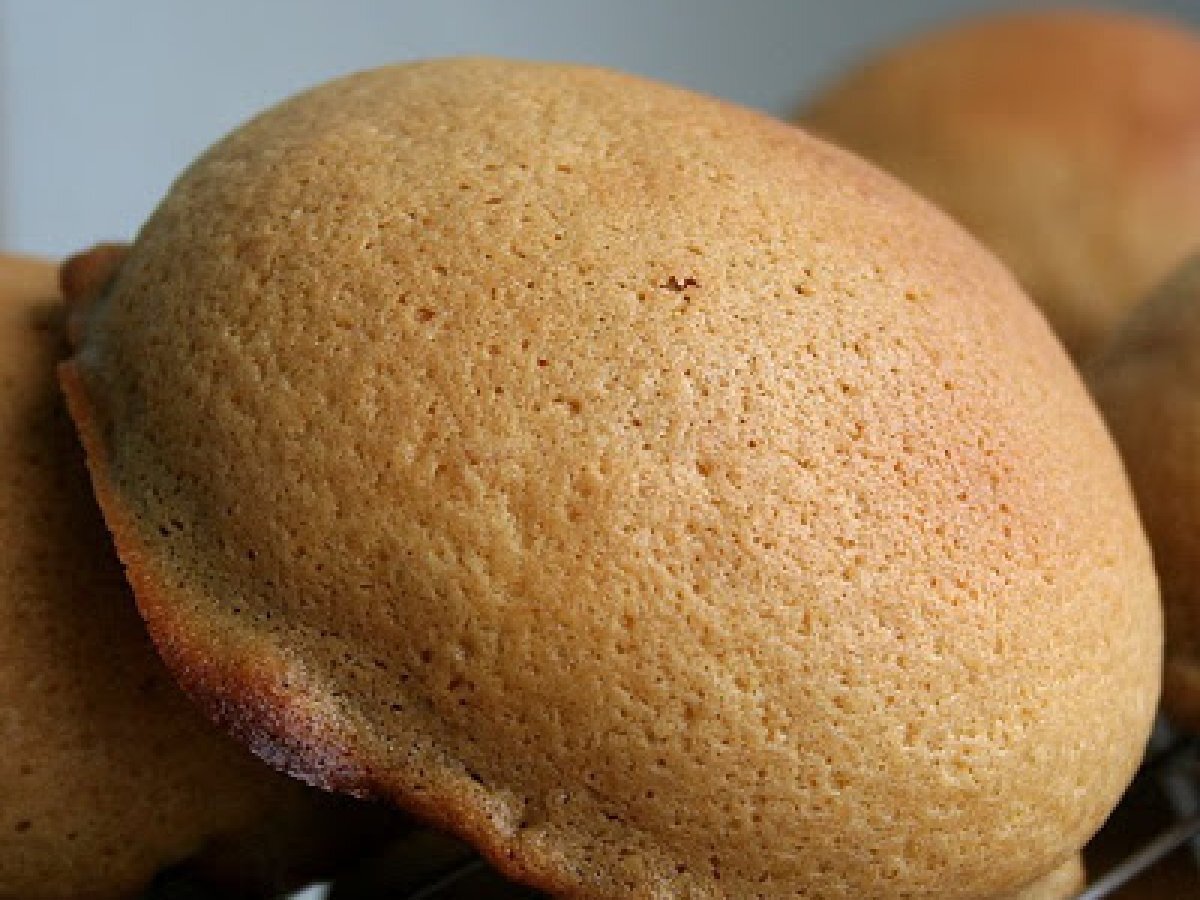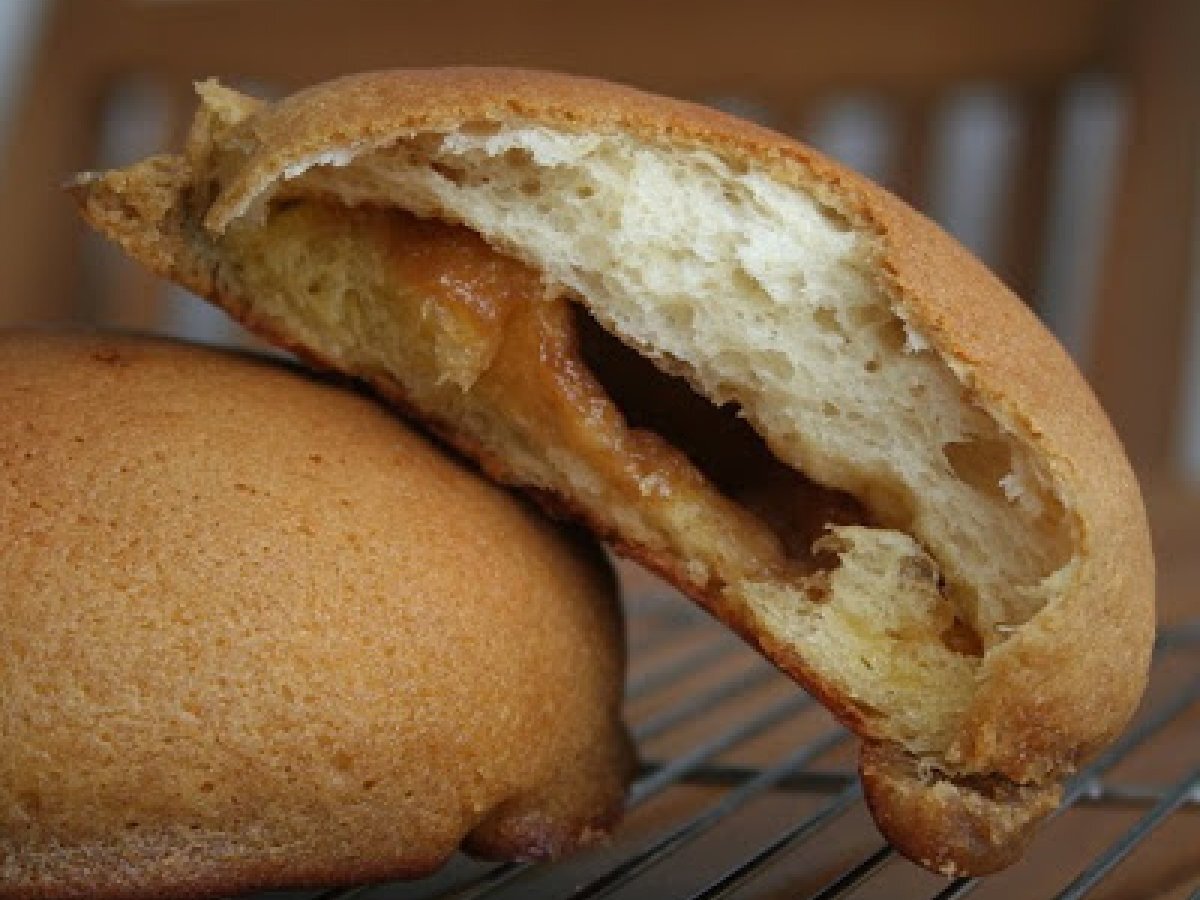 Questions:
You may like
Recipes