Khara Bun/Spicy Bun/ Baps from Iyengar's Bakery
Preparation
First of all take yeast in a large mixing bowl add 2 tbsp of warm water with a tsp of sugar and leave it in a warm place for few minutes it starts to frothing up that means your yeast has started to work and it is live, Mean while when the yeast is in the process take a medium sized onion, green chillies and herbs chopped finely and kept ready.Sift All purpose flour, the spices powders and salt and mix them well with the help of a sieve, then mix the chopped ingredients well together in a large bowl.
Make a well in the centre pour the yeast liquid and oil into it and mix well then add warm water little by little making into a doughKnead this dough lightly and then cover with oiled cling film and leave to rise in a warm place for about 1 hour, until it is double in size.Once it is rised turn it out into a lightly floured work surface and divide the dough into portions as how big or how small you want, flatten them a bit and leave them on a greased and floured baking sheet giving them enough space to rise and expand, again cover with an oiled cling film and leave them to prove in a warm place until well risen.
Meanwhile heat the oven to Gas mark 7/220 degrees/425 degree farenhiet, when you leave the dough for its second rise.Once they are proven take out the clingfilm and brush them with milk, press a bit in the centre of the buns to equalize the air bubbles and prevent any blistering on the top when they are bakedBake the baps between 20 to 25 minutes depending upon your oven, first after 10 minutes turn the Baking sheet and bake for another 10 this helps in the uniform baking of the buns.insert skewer and check if they are done, take them out and allow them to cool on a wire rack,They are now ready to be eaten with a hot cup of coffee, tea or with cheeses of your choice .Take an other look at my love Khara buns, and I wish to thank my cousins, krishna and Ram prasad for achieving this love buns.
Photos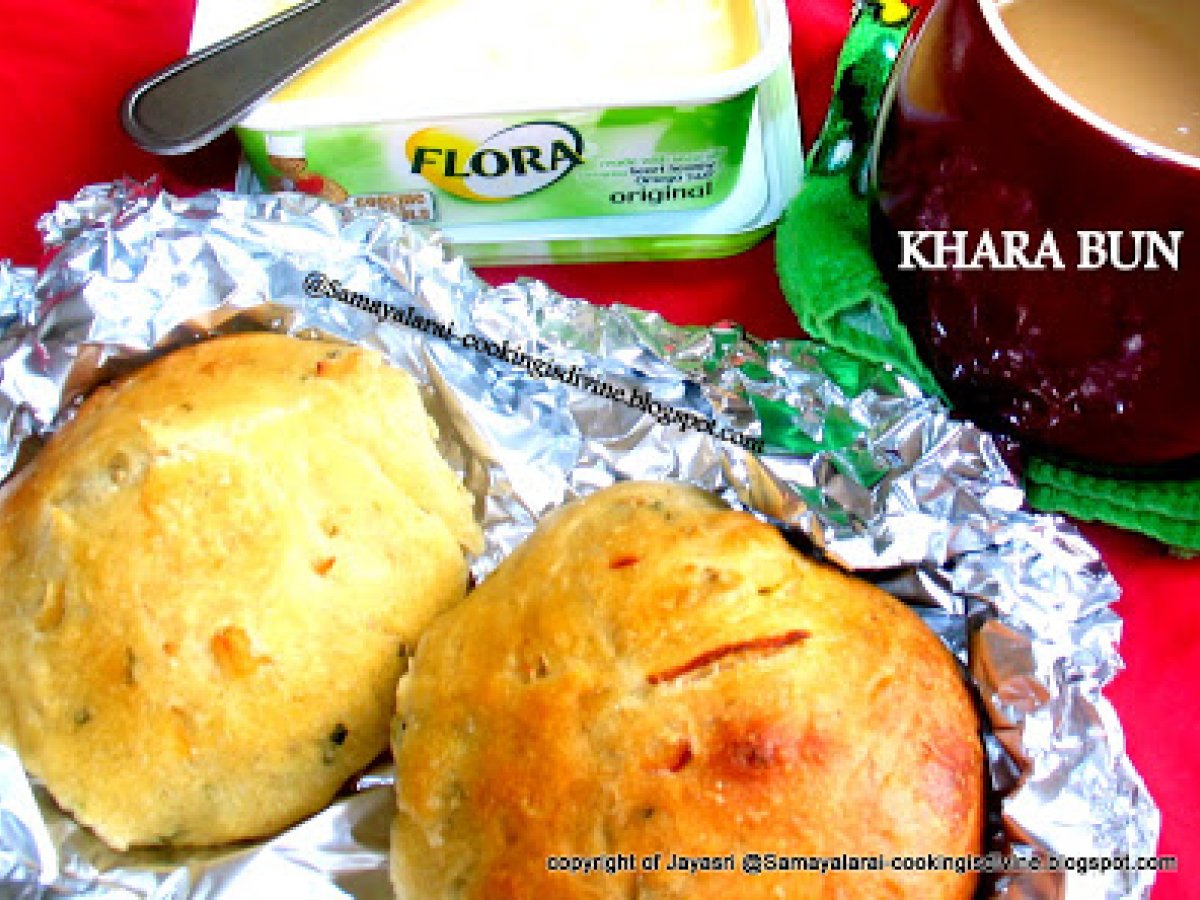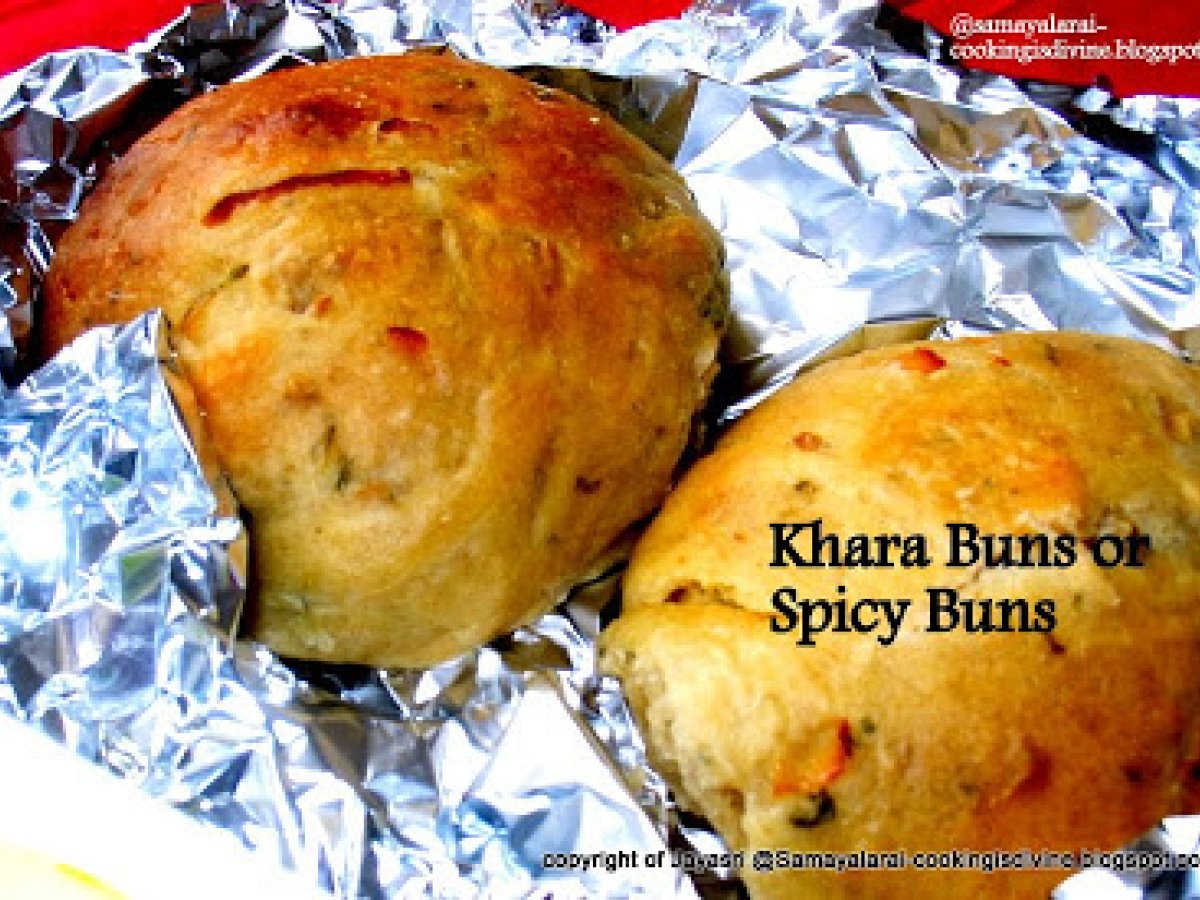 Questions:
You may like
Recipes