Tartine Bakery's "Mourning" Buns
Preparation
Let starter sit until doubled in size.
Make the dough: Combine the salt, sugar and milk in a small bowl and stir until the salt and sugar are dissolved. Fit the mixer with the dough hook; add the eggs, sugar mixture and flour to the starter and mix on low until a soft dough forms. Slowly add one stick of the softened butter and mix well until the dough is smooth and elastic, about six minutes (keep an eye on the dough, as it will come together all of a sudden and you'll notice it becomes stretchy and elastic). Add the remaining butter and beat one minute, or until the butter is incorporated.
Lightly butter a large bowl and scrape the dough into the bowl with a rubber spatula. Lightly dust the dough with flour to prevent a crust from forming. Cover the bowl with plastic wrap and let rise at room temperature until more than doubled in bulk, 2 to 3 hours.
Make dough . Let dough rise for 2-3 hours. Once the dough has risen for 2 to 3 hours, you're ready to start assembling the buns.
MORNING BUNS RECIPE:
In a small bowl, combine brown sugar, 1/2 cup white sugar, orange zest, cinnamon and salt. Mixture will keep in the refrigerator for 2 weeks or in the freezer for a month. Make cinnamon sugar filling. Prepare a 12-muffin capacity muffin tin by generously brushing bottom and sides of each cup with melted butter. Put a teaspoon of sugar in each muffin cup and swirl around to evenly coat. Tap out excess sugar.
Generously butter and sugar muffin panRoll out croissant dough into a 1/4-inch thick, 6-inch-by-18-inch rectangle, with the long side in front of you. Brush dough with melted butter, and sprinkle sugar mixture evenly over the whole rectangle?the sugar layer should be about 1/8-inch thick. You may have some of the mixture left over. Roll out dough on floured surface.
Sprinkle cinnamon-sugar mixture on dough.
Roll dough into cylinder, starting from long edgeStarting with the long side of the dough, roll rectangle into a cylinder. Cut cylinder into 1 1/2-inch discs. Fit each disc into the buttered and sugared muffin tins so that the swirl pattern is visible on top. You may have some extra rolled bun dough left over or just choose to bake fewer buns (if you do, cut them all and freeze individually on a pan). Once frozen, place in a resealable plastic bag and store in freezer.
Cut rolled and filled dough into 12 buns. Place in sugared muffin pan, rolled side facing upTo bake buns that are frozen: Prepare pan as above, let buns defrost in the prepared cups (this will depend on how warm your kitchen is, about 45 minutes), then continue with step 5. Preheat oven to 375 degrees. Let rolls rise in a warm but not hot place for approximately 45 minutes. The rising time will vary depending on how cold your dough was to start and how warm a place they are put to rise. They should rise approximately to 1 1/2 times their original size. Place the muffin tin on a cookie sheet covered with parchment or foil to catch any drips while baking.
Let sit in warm place until doubled in size (~1 hour)Bake for about 45 minutes to an hour or longer, depending on your oven. When done, the tops should be well browned and the sugar melted. Bake at 375 degrees for 45 minutes to an hourRemove pan from oven and immediately turn buns out onto a clean baking sheet or work surface. Place pan in sink and cover with hot water (it will be easier to clean later). Let the buns set for 5 to 10 minutes, then toss in a bowl with some sugar to coat. These buns are best eaten the day they are made. If eating the next day, heat them up first in a 350 degree oven for 5 minutes before serving.
Photos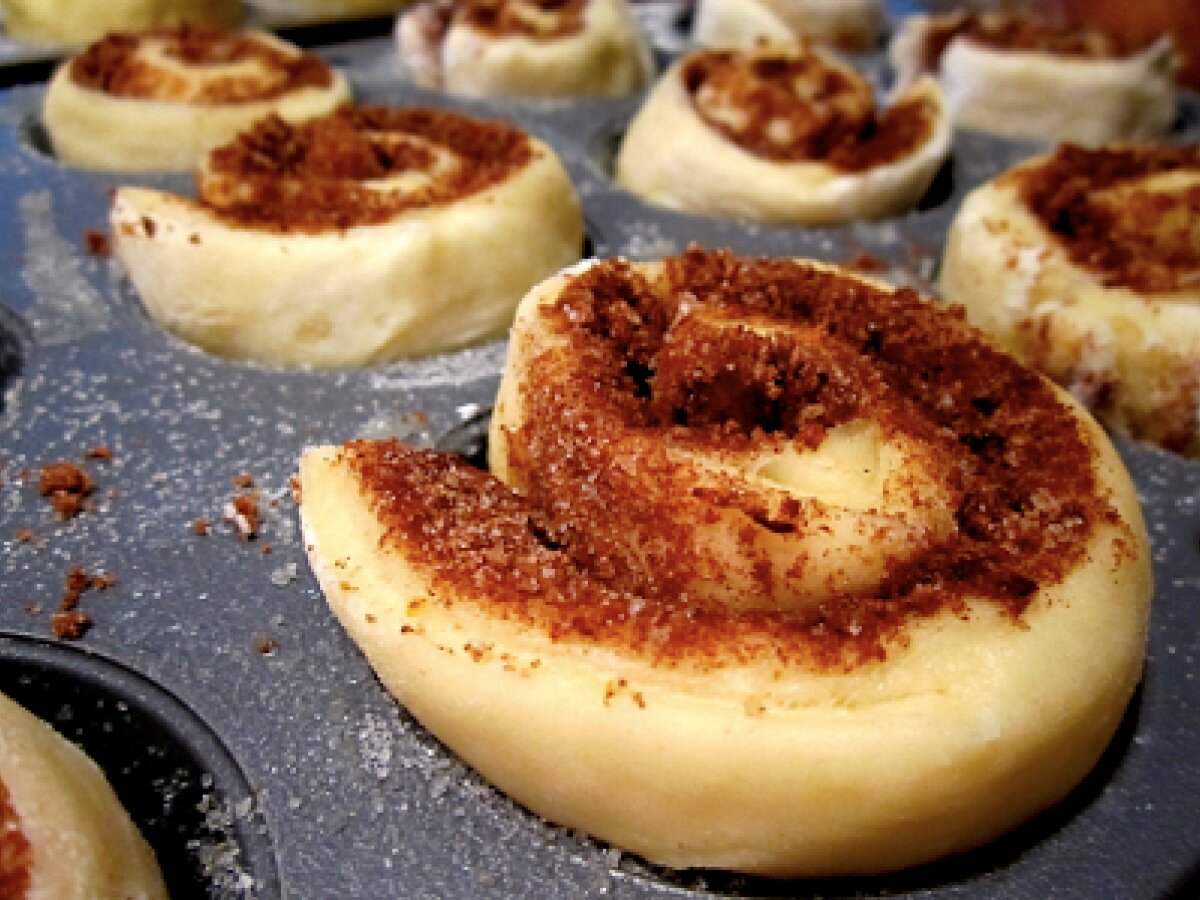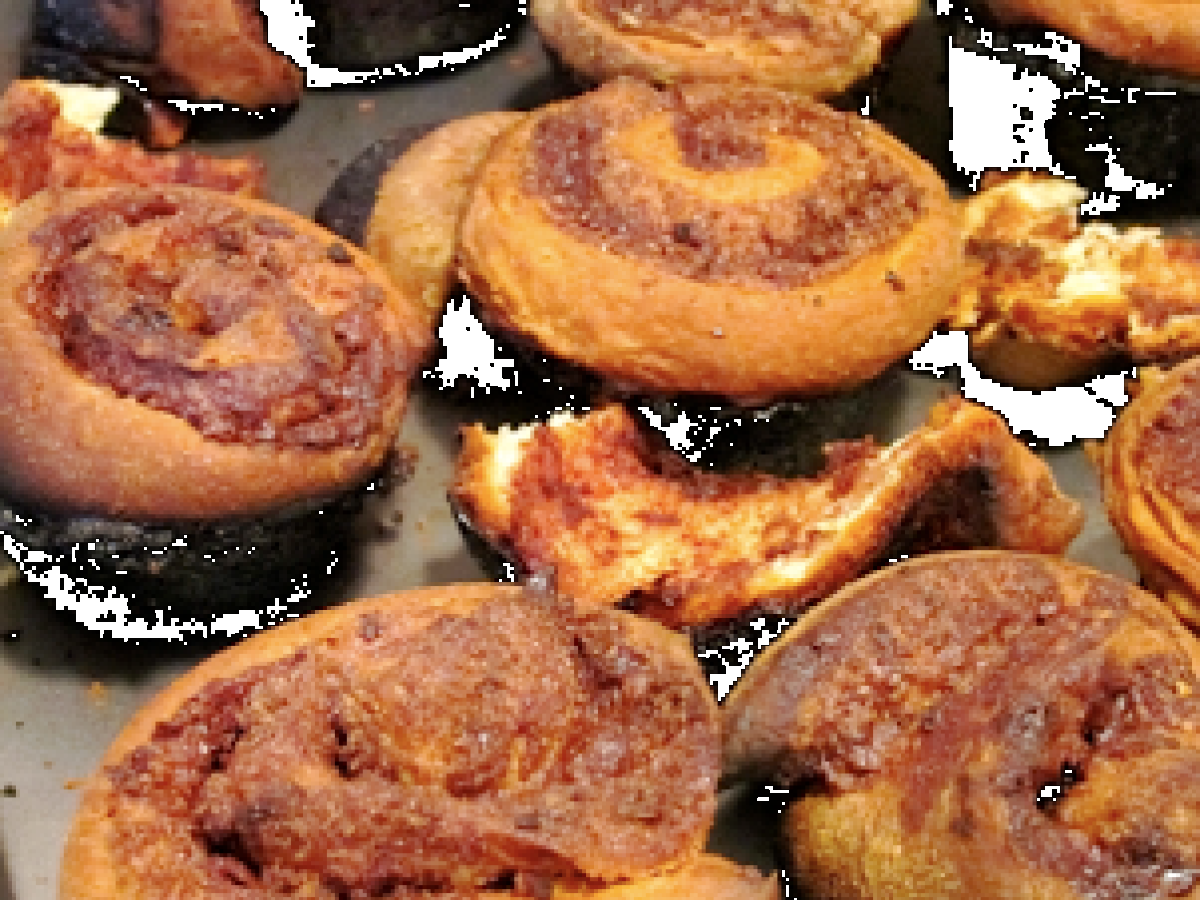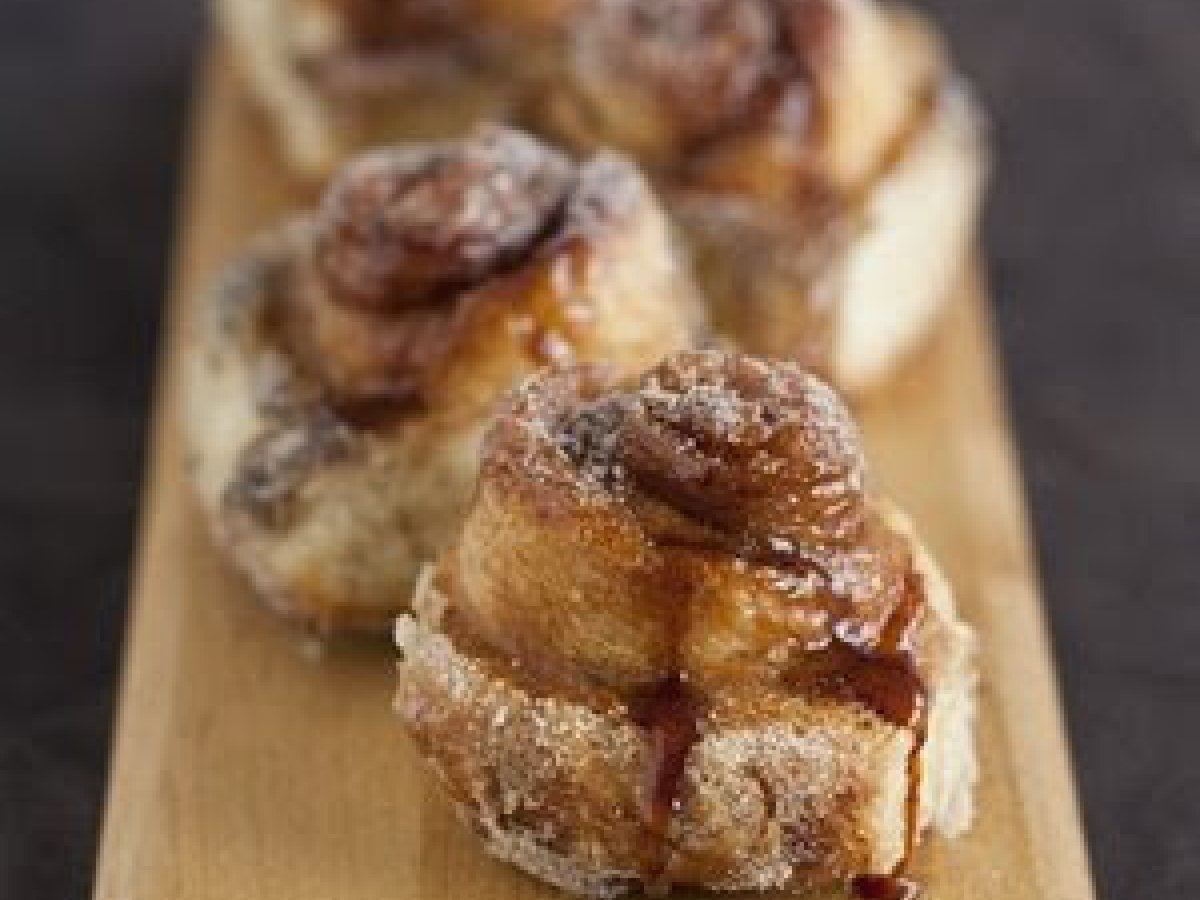 Questions:
You may like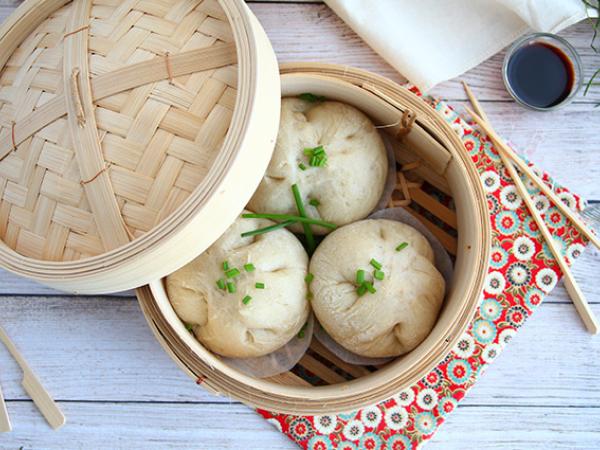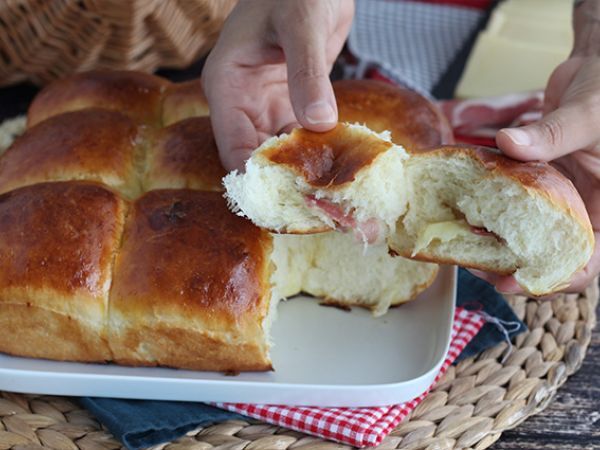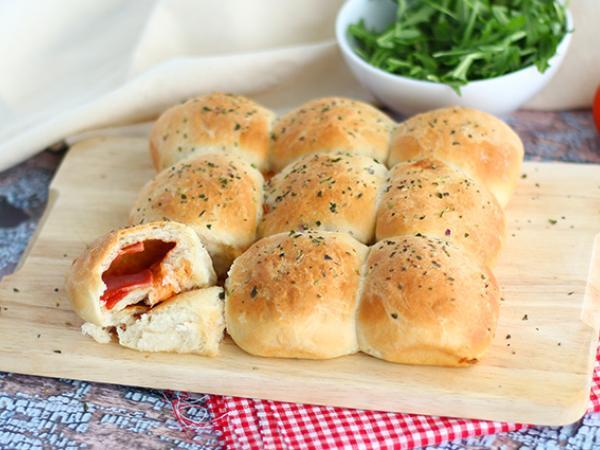 Recipes