Sticky rice balls in ginger syrup
Preparation
In a bowl mix up peanut butter and icing sugar. Roll in small ball pieces. Use water so the peanut butter won't stick to your hands. After rolling into small balls you then roll it into the toasted sesame until well coated and then chill til firm. This will make it easier for you to handle and won't be sticky. This is the filling for your sticky ball.
The next step is to mix the flour with the coconut milk to form a soft dough. Now I never measure the quantities so the consistent should be of play dough. Slowly mix about a 1/3 of the coconut milk gradually into the flour and mix until you get a play dough like consistency. If the dough is not pulling together slightly add more coconut milk until you get a soft dough.
Now with the dough, take a little in your hand and roll it into a ball double the size of the peanut filling. Indent it with your thumb. Now place the peanut filling in the centre and pinch to enclose the filling. Then gently roll the ball between your hands until it forms into a ball making sure the filling is enclosed. Repeat with all of the ingredients. If you find that you have a lot dough left over just make it into smaller balls with no filling.
The next step is to cook the rice calls into boiling water . Drop each on carefully...they will sink to the bottom but then after about 5 minutes the balls should rise and float to the surface. You know this is ready.
To prepare the syrup, you just need to boil the ginger, brown sugar and mandarin orange peel together until the sugar is dissolved. Boil it on 4 cups of water.
For the syrup, in a pot dissolve water, sugar, ginger and peel until it goes all syrupy. Finally, ladle balls into small bowls with the syrup and serve with toasted sesame seeds and drizzle with coconut milk.
Photos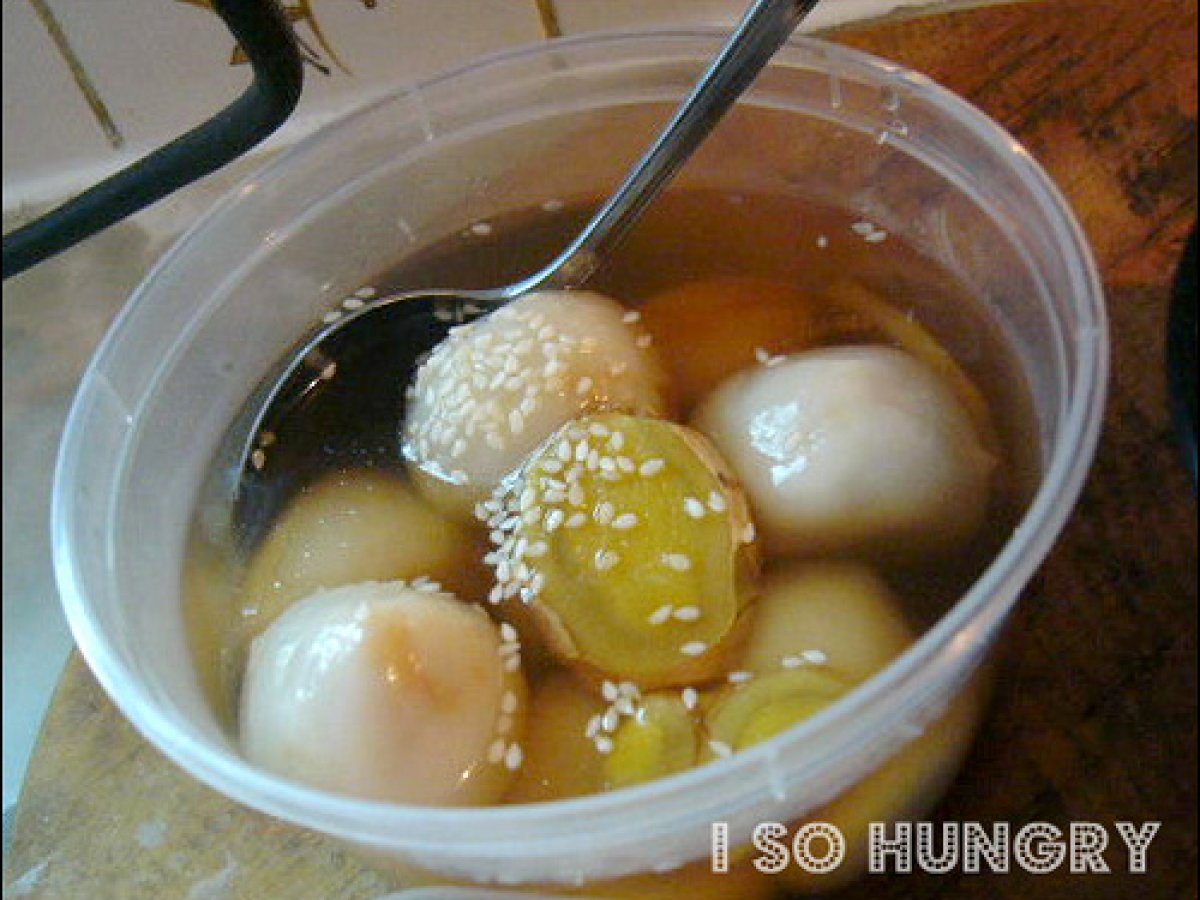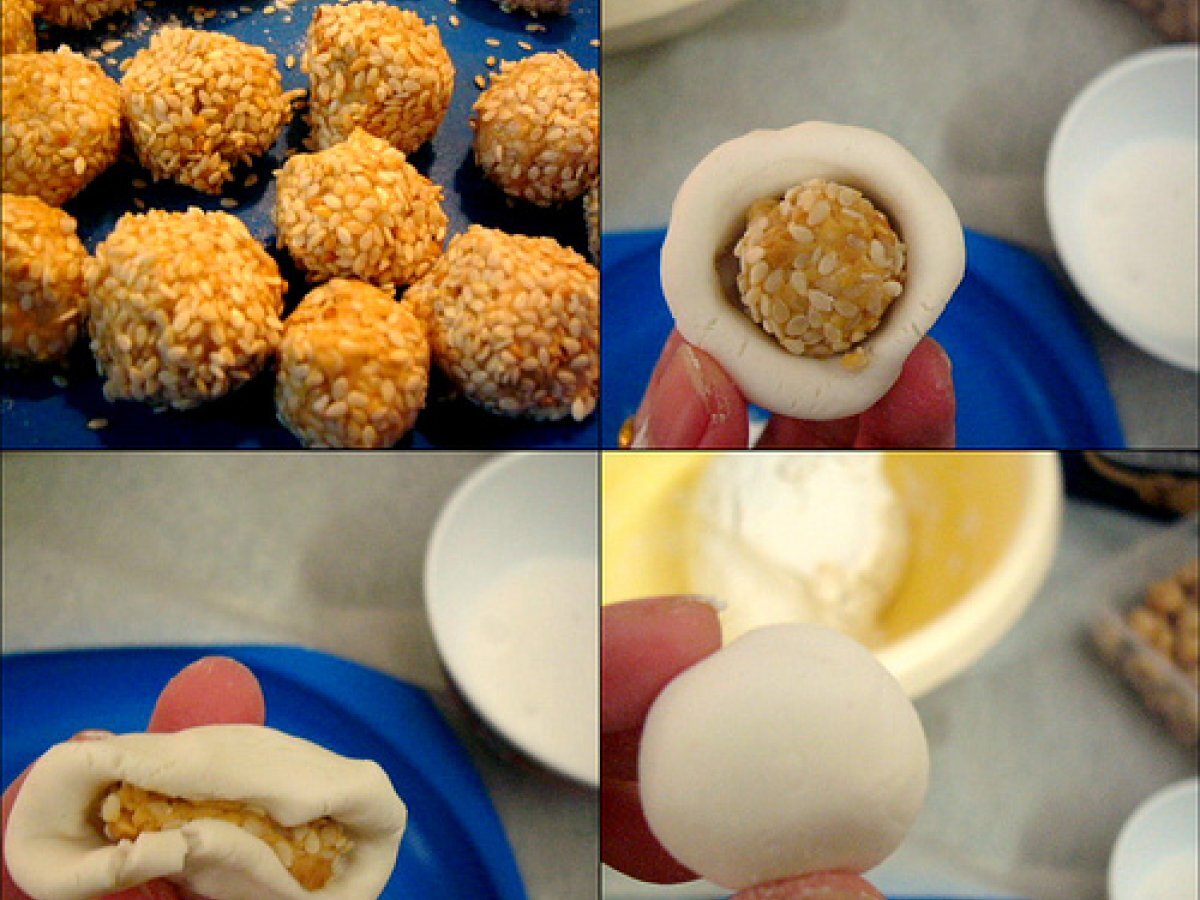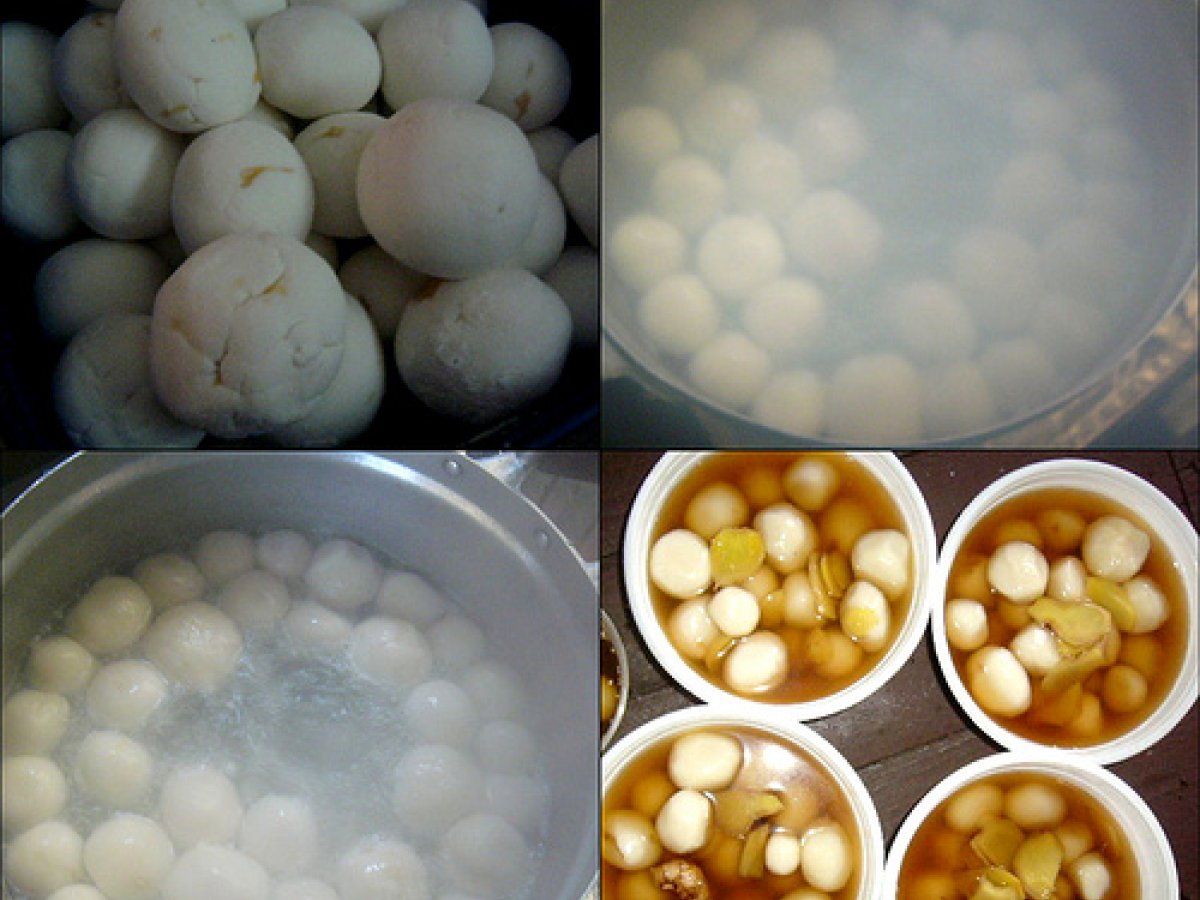 Questions:
You may like
Recipes