Stir fried kai-lan (chinese broccoli) in oyster sauce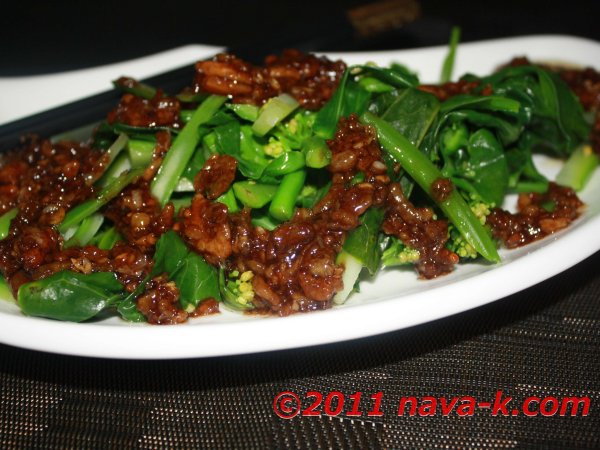 Preparation
Boil 3 cups of water in a pan and once the water is boiling, add the drops of oil and kai-lan inside.
Stir and after about 2-3 mins, drain out the water.
Immediately submerge into cold water to stop the cooking process.
Drain again and keep aside, ensure all the water is complete dripped out.
Heat the 3 tbsp of olive oil and when heated, add shrimps and fry to a crunchy texture.
Goes in the garlic, stir for another 2-3 mins.
Pour in oyster sauce and balsamic vinegar
Continue to stir to blend all the ingredients together.
Pour the sauce on top of the kai-lan and serve immediately.
Questions:
You may like
Recipes