Sugar yam cupcakes with sweet coconut sport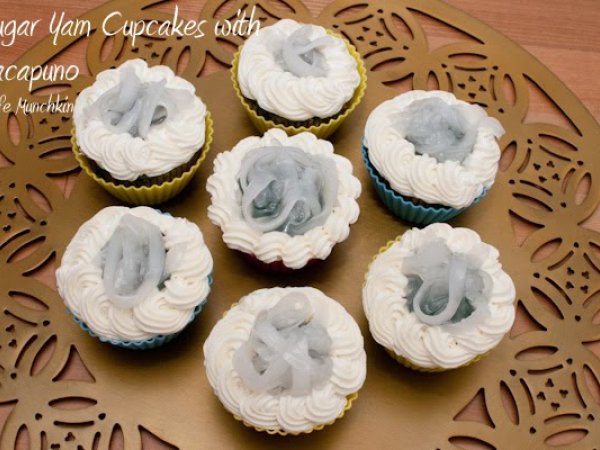 Preparation
Preheat oven to 350F. Line 2 12-cavity muffin pans with baking cups. Set aside.
Combine the flour, baking powder, cinnamon, baking soda and salt in a medium bowl. Stir to mix; set aside.
In a large bowl, beat the butter with an electric mixer on medium speed for approximately 30 seconds. Slowly add sugar and beat on high speed until light and fluffy.
Add eggs, one at a time, beating on slow speed after each addition until combined. Add the sugar/purple yam and vanilla, beating until combined. Add flour mixture and beat until combined.
Scoop batter into muffin pans and bake for about 20 minutes or until a tester/wooden toothpick inserted near the center of the cupcakes comes out clean.
Allow cupcakes to cool in muffin pans for 10 minutes, then transfer to a wire rack and cool completely. Enjoy the cupcakes without frosting or pipe Italian Meringue Buttercream on the cupcakes for that added oomph.
Questions:
Related recipes
Recipes