Sweet irish soda bread (spotted dick or spotted dog)
Sweet irish soda bread (spotted dick or spotted dog)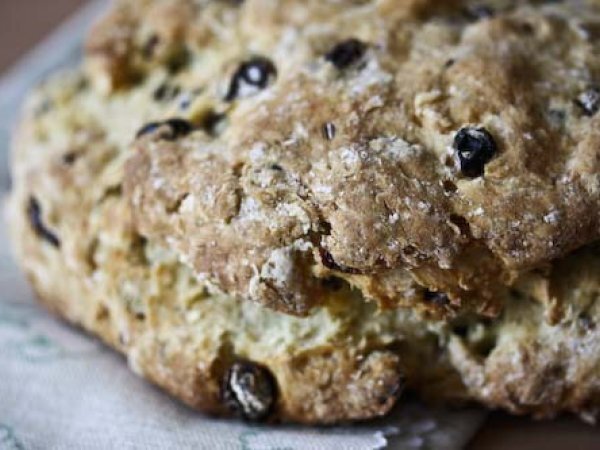 Good bread to taste the good food.
Preparation
With the oven rack in the center, preheat the oven to 375 degrees F. Line a baking sheet with parchment paper and set aside.
In a large bowl, whisk together the flour, sugar, salt and baking powder. Add the butter and cut it in with a pastry blender until the mixture is the consistency of fine meal.
Once at this point, use your hands to pinch and fluff the mixture. Add the raisins and caraway seeds and mix in with your hands to distribute.
In another bowl, beat the egg with a fork, then stir in the buttermilk and baking soda. make a well in the dry ingredients and pour in the wet ingredients. Stir with the fork until the mixture forms a damp dough.
Turn the dough out onto a lightly floured surface and coat the dough with flour on all sides. Knead with you hands a few times, then flatten into a disk about 8" across.
Place in the center of the prepared baking sheet and, with a floured sharp knife, make a 1/2" deep cross on top.
Bake for 45 minutes, then tent with foil and continue to bake for another 8-10 minutes. The loaf should be a deep golden brown. Remove from the oven and cool on a wire rack.
Questions:
You may like
Recipes
Related articles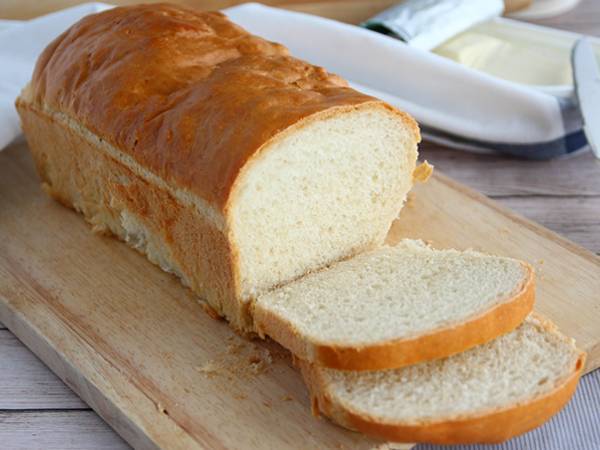 Make your bread at home!