Sweet corn and roasted poblano soup in a bread bowl
Preparation
Heat oil in a pot and add ginger and garlic to it.
Let it cook for a while then throw in the onions. In the meantime, roast the poblano peppers in a pan with little bit of oil. After the onions are translucent add the corn, water and the vegetable broth.
Let it cook for a few minutes, in the mean time deseed the peppers and dice them. Add the poblano peppers,half and half and milk. Bring the soup to a boil, after 2-3 minutes turn off the heat, boil for a bit longer if a thicker consistency is desired.
Use an immersion blender or a regular blender to puree this mixture. Move it back to the pot, turn on the heat to a low setting to keep it warm. Add salt and black pepper, keep in mind that the broth has salt in it so taste before you add anymore salt.
Preheat the oven to 375 degrees. Carve out bread bowls out of the bread boules using a bread knife. Stick these bread bowls in the oven with the carved out pieces of bread for about 8 minutes, depends on the kind of oven though, if you have a fairly new oven it might need less time.
The bowls should be warm and a bit crispy/crunchy on the outside. In the meantime, while the bread is warming, instead of flipping aimlessly through TV channels, chops some scallions for garnish. Also, mix the sour cream, chipotle powder, lemon juice and lemon zest into a smooth paste.
To serve, ladle the soup in the bread bowls, garnish with chopped scallions and a few dollops of the chipotle-lemon sour cream.
Photos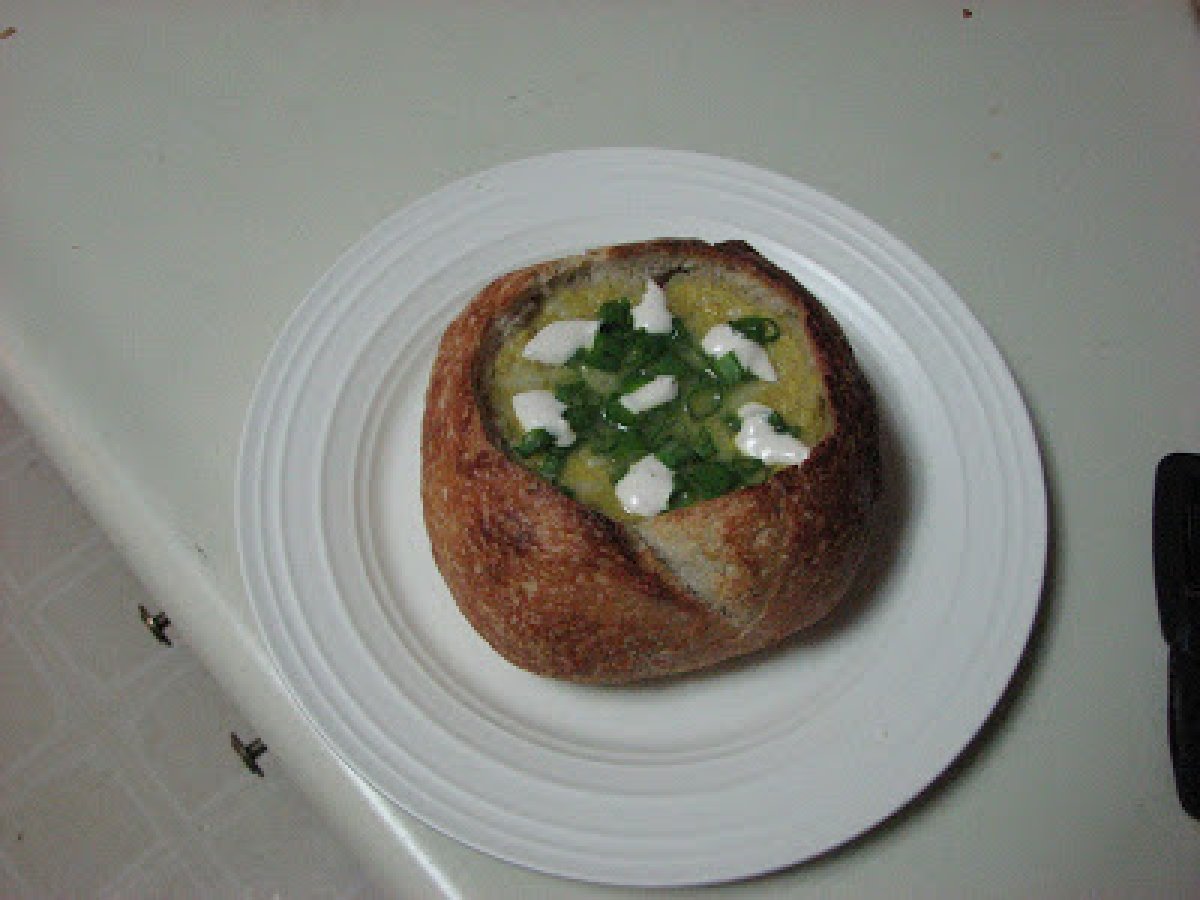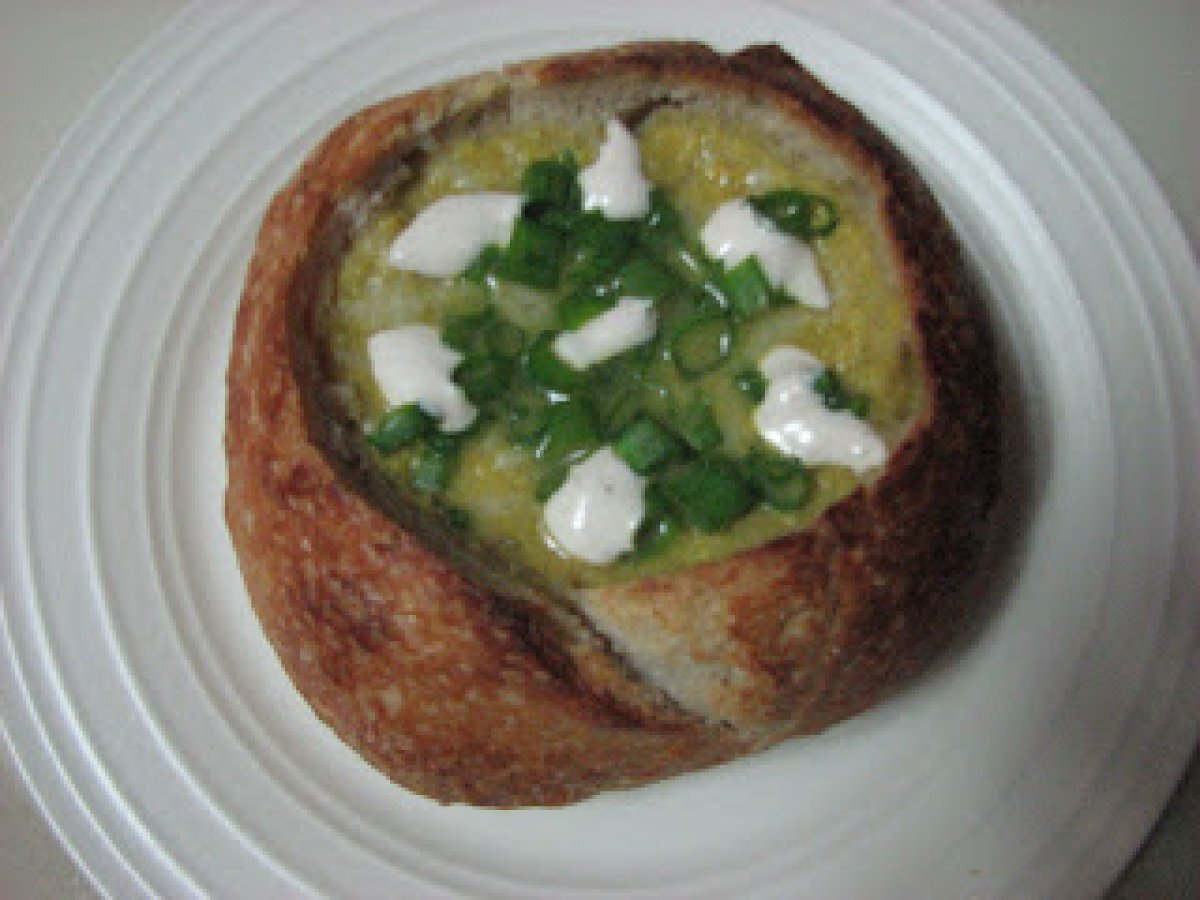 Questions:
You may like
Recipes
Related articles