Sweet corn chicken soup, chicken chopsuey
Sweet corn chicken soup, chicken chopsuey
Try these recipe Asian. It is a marvel.
Preparation
1) In a wide bottom vessel, on medium high heat, add olive oil. When it heats up add the Chicken pieces. Saute it with minced ginger and garlic , 2 tablespoons of Soy Sauce , until chicken is cooked evenly.
Transfer the chicken to a separate plate.
Add Sweet Corn Cream Style Corn and Corn to the same vessel in which the Chicken was sauteed. When the contents are cooked, add the chicken-ginger-garlic to the corn mixture and mix well. Add the Chicken Stock and let the soup come to a boil, and then let it simmer for 10 minutes.
If the soup is too watery to your taste: Mix one tablespoon of cornstarch with 2 tablespoons of water and add to the soup and lower the heat to minimum. Stir until the soup gets the desired thickness.
Add salt and pepper as desired. Serve hot.
2) Mix sugar, salt, cinnamon, ginger, and cloves in small bowl. Beat eggs in large bowl. Stir in pumpkin and sugar-spice mixture. Gradually stir evaporated milk.
Pour into pie shell.
Bake in preheated 425 degree F oven for 15 minutes. Reduce temperature to 350 degree F, bake 40-50 minutes or until knife inserted near center comes out clean. Cool on wire rack for 2 hours. Serve immediately or refrigerate.
Photos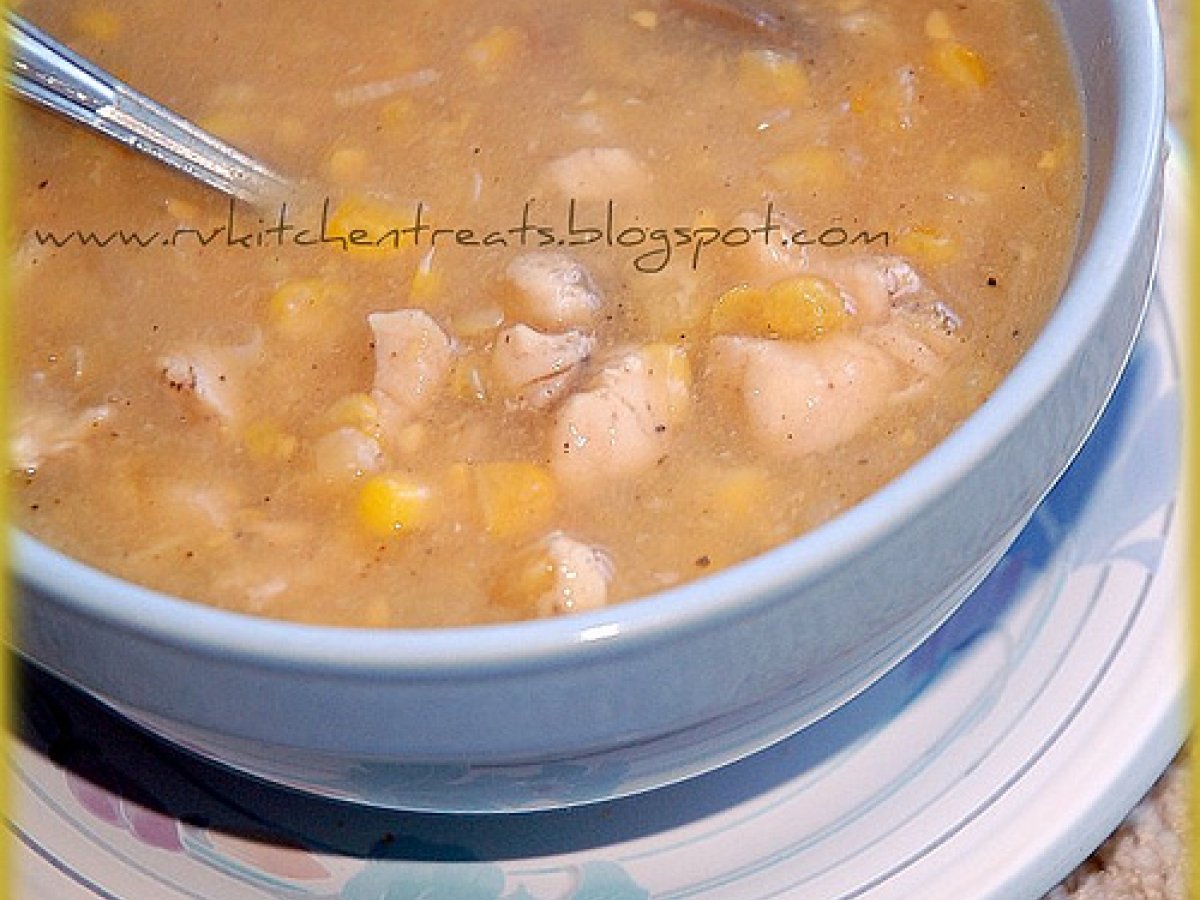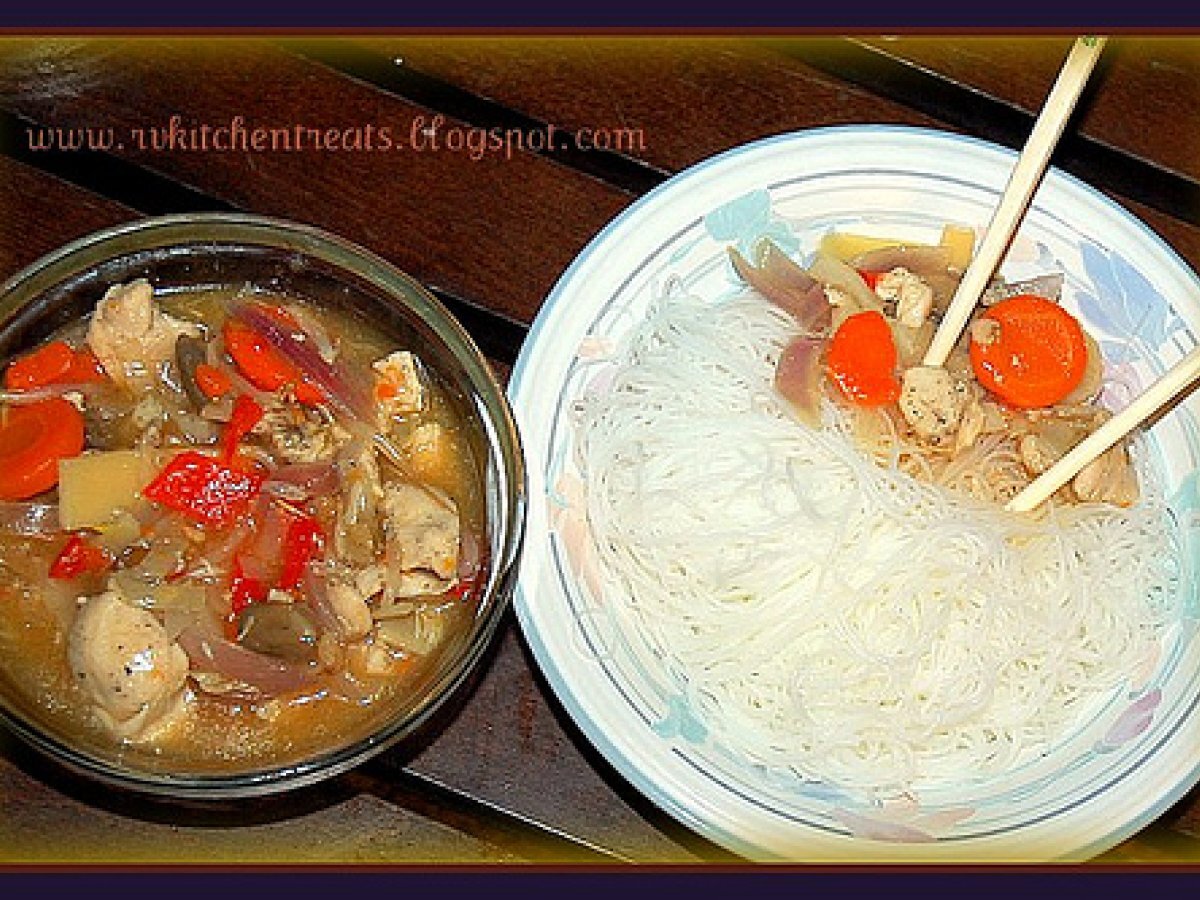 Questions:
Related recipes
Recipes