Tips for making best Waffles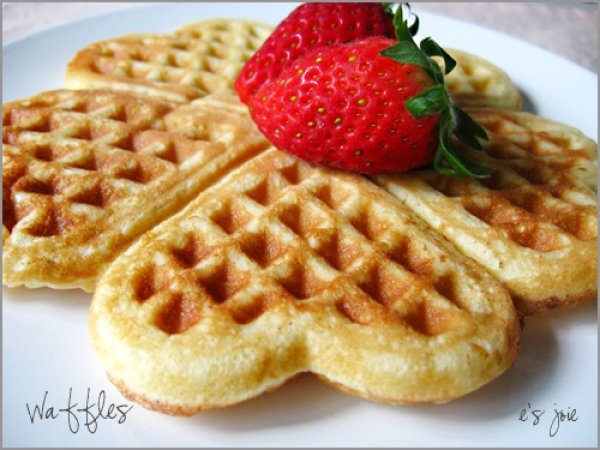 Preparation
Tip 1:
This may seem to be a "no brainer". The batter will not rise properly in an iron that is not fully up to temp. You will get heavy, flat waffles. Most waffle irons today have lights that tell you when the iron has reached cooking temperature. If you do not have such lights on your waffle iron, be sure to allow it to heat up at least ten minutes.
Tip 2:
Manufacturers of waffle irons direct you not to use cooking spray on your iron. Yes, it is suitable and it seems to work well to prevent sticking, but the manufacturer's state that, over time, spray will damage the non-stick surface of your griddle. Instead, you should use a vegetable oil (Crisco works well).
Just take a basting brush or a paper towel and cover the surface lightly with oil. Your waffle iron will last much longer and Crisco seems to make a better crust on the waffles.
Vanilla and Sugar:
Unless you are making some exotic, jalapeno waffle, always add a touch of sugar and a little vanilla to your batter. Many recipes do not list sugar or vanilla in their ingredients. But it will add that little extra "something" you can not identify...and it is so good.
EggsNo matter what kind of waffles you are making, always add beaten egg whites. You can add the yolks or not, but beaten egg whites are necessary to light waffles. The egg whites should be beaten until stiff (like whipped cream) and then gently folded into the batter as the last step.
Questions:
You may like
Recipes
Related articles