Pink panthers, mini strawberry swiss rolls
Pink panthers, mini strawberry swiss rolls
For all the swiss rolls lovers, is a pretty recipe to make individual ones.
Preparation
The biscuit :
In a bowl, put the eggs, the salt, the vanilla and half the sugar.
Whisk at full speed for around 5 minutes. The eggs must swell a lot and thicken. Add the other half of the sugar, and beat for a couple minutes.

Sift the flour on the batter, and gently mix until it is incorporated.

Pour this mix on a baking tray, and smooth the top. Bake 12 minutes at 350°F (180°C).

Just after baking, unmould the biscuit, and cut the edges. Cut the biscuit into 9 pieces. Put each square on a piece of parchment paper and roll it tight.

Then, roll them into some plastic wrap to make them hold. Leave to cool down as you make the filling.

The filling :
Put the mascarpone, the really cold whipping cream and the sugar in a bowl. Whisk until you get a firm cream. Then add the strawberry jam and mix.

Unroll your biscuits, and apply 2 tsp of filling.

Roll them up (not to tight), and put them on a grid.

The icing :
Combine the icing sugar with the milkd, then add some food coloring.

Using a piping bag, drizzle the icing on the rolls. It will spread slowly on them?

Correct the icing as you go to make it cover the whole roll. Leave to rest at least 15 minutes.

There you are, your mini strawberry rolls are ready!
Photos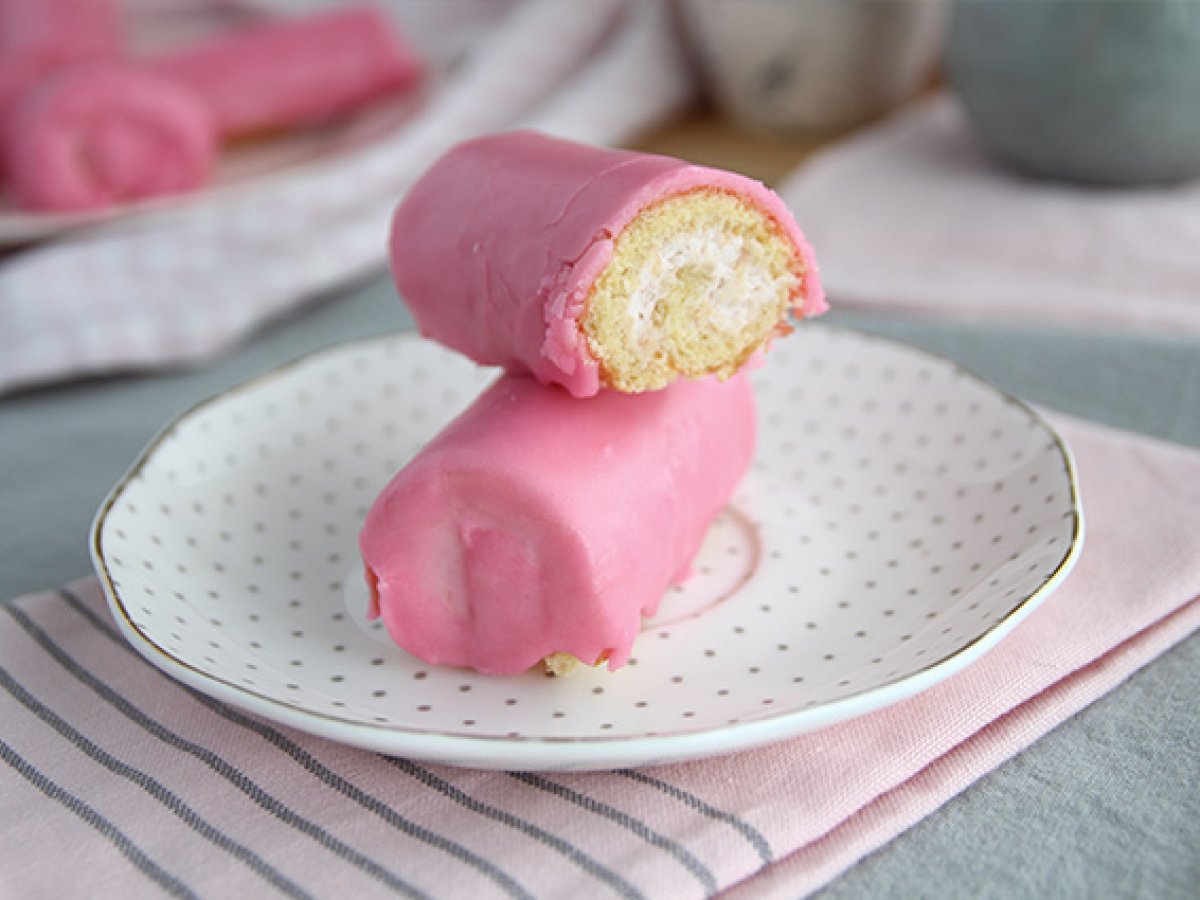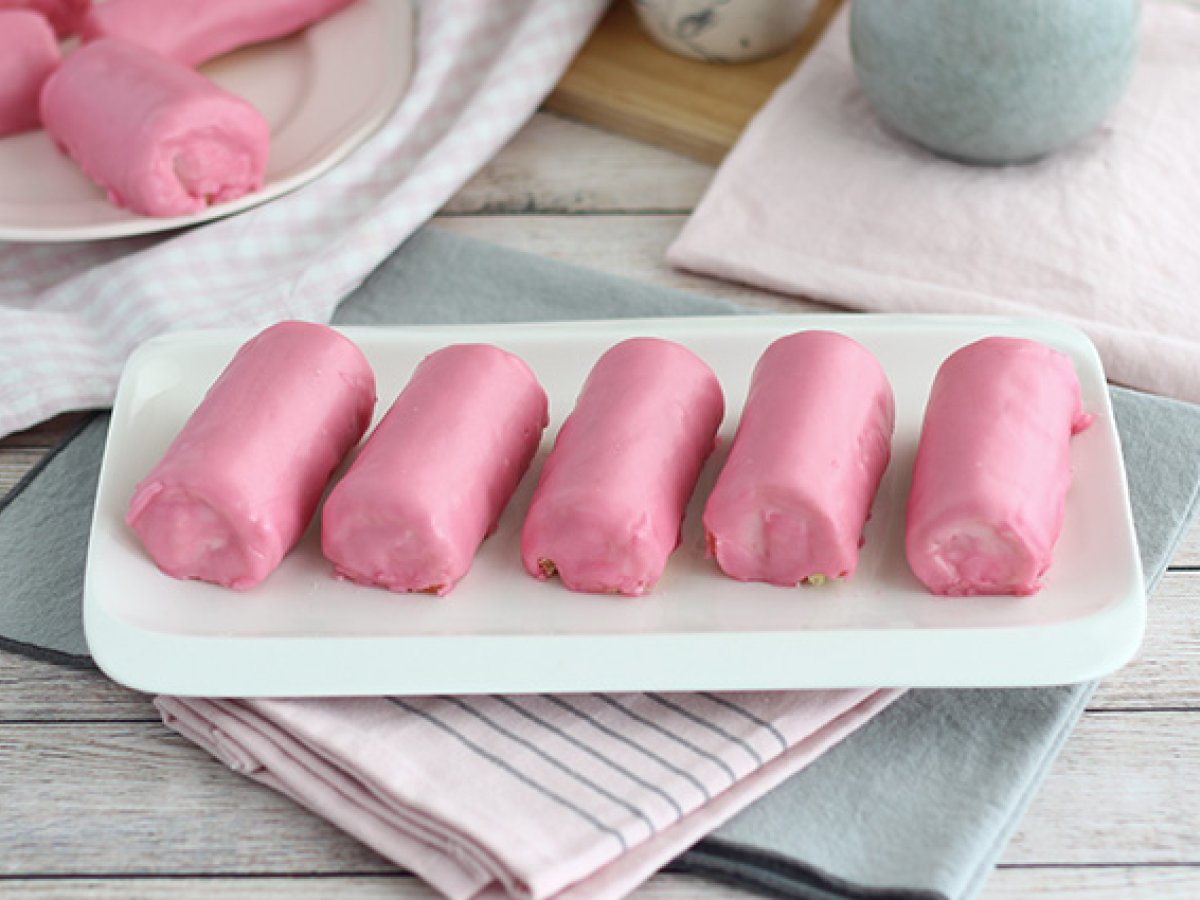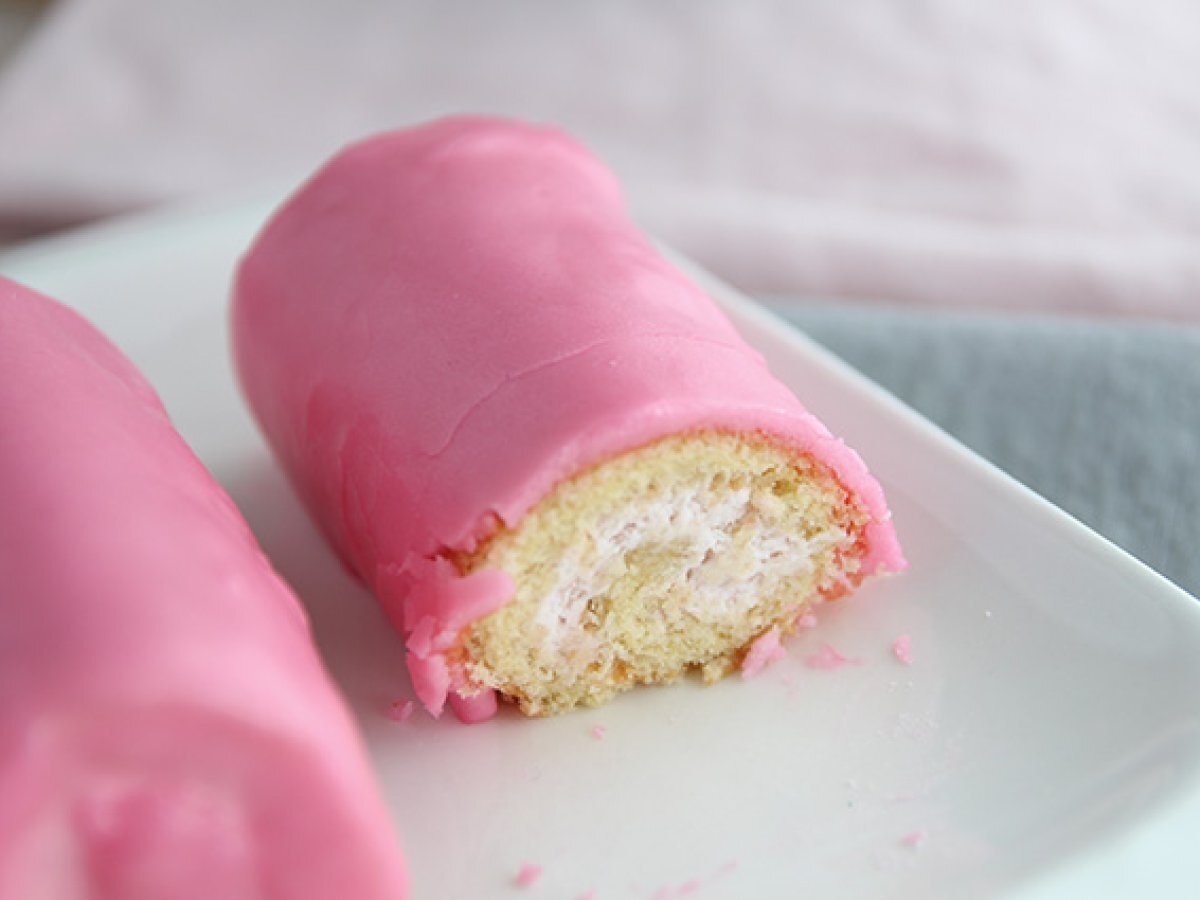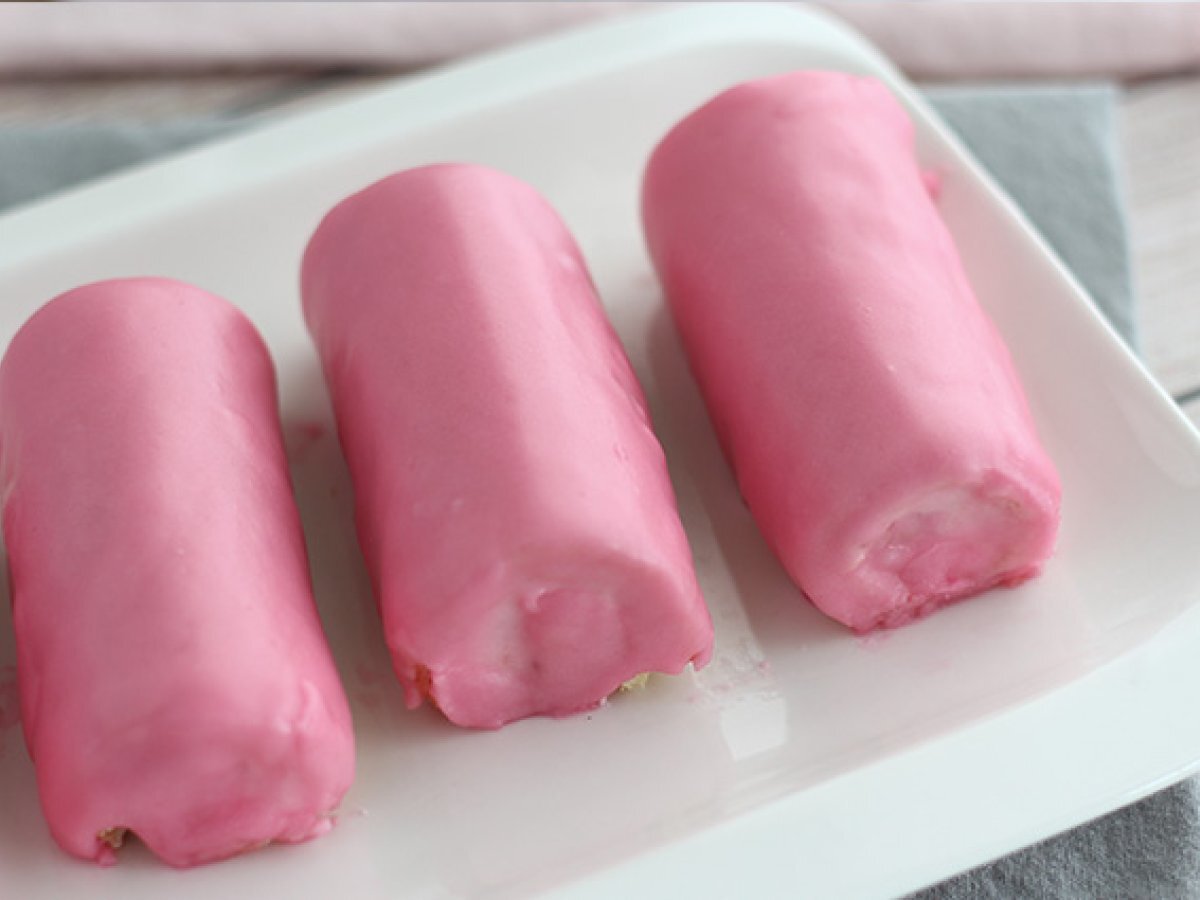 Questions:
You may like
Recipes