Smoked salmon with arugula, mascarpone, chives and capers (visit site!)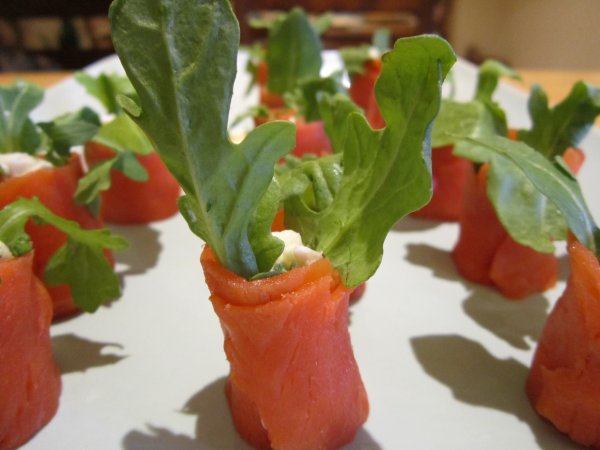 Preparation
Mix the mascarpone with 1 tablespoon of the capers, 1 tablespoon of the chives, and the lemon juice in a small bowl. Season well with salt and pepper.
Lay the salmon slices out on a cutting board with one of their short sides facing you and with plenty of space above and below each slice. (You can do this in batches.)
Put a spoonful of the mascarpone mixture on the narrow end of a slice. Lay 2-3 arugula leaves, fanned slightly, across the mascarpone, so that the leaves will extend several inches from one end of the roll. Roll up the salmon slice and stand it upright, leaves pointed up, on a serving platter. Repeat with the remaining slices.
When ready to serve, sprinkle with the remaining 1 tablespoon chives and 1 tablespoon capers, and enjoy!
Questions:
You may like
Recipes
Related articles