Spicy pan seared tofu with kumquat sauce
Spicy pan seared tofu with kumquat sauce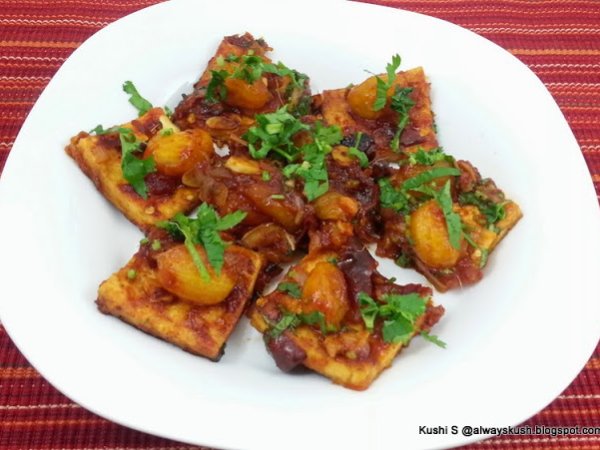 Spicy Pan Seared Tofu with Kumquat sauce is sour, sweet and spicy(all in one) dish prepared using tofu, kumquat and sauces.
Ingredients
---
Lemon
Grass chopped - 1 tsp
---
Kumquat - 6 oz
---
---
---
---
Garlic cloves - 5
---
Red chilli flakes - 1 tsp
---
Tomato Ketchup - 1 tbsp
---
Soya sauce - 1 tsp
---
Worcestershire Sauce - 1 tsp
---
Sriracha Chilli sauce - 1 tsp
---
Brown sugar - 1 to 2 tsp
---
Red Chilli powder - 1/2 tsp
---
Habanero chopped - 1
---
Coriander leaves - 5 strands
---
Salt to taste.
---
Vegetable Oil - 1 tbsp
Preparation
Peel the skin of kumquat and keep it aside. retain any juice obtained while peeling.
Heat oil in large pan. Add tofu, sprinkle salt and fry it till it develops some color on both the sides.
Now move the tofu to the sides of the pan and add onion, ginger, garlic, black pepper, red chilli flakes, lemon grass and saute till it becomes translucent. I have done it in this way so that tofu develops some flavor during the process.. (If you do not have large pan transfer the tofu to the plate and continue the process)
Add the soya sauce, worcestershire sauce, sriracha chilli sauce, brown sugar , red chilli powder, habanero and the juice of kumquat if you have obtained any while peeling and mix well.
Add the kumquat and saute for 5-6 minutes. Add 2 to 3 tbsp of water if desired to bring the sauce together.
Spicy Pan seared tofu with kumquat sauce is now ready. Serve it hot and enjoy
Questions:
Related recipes
Recipes
Related articles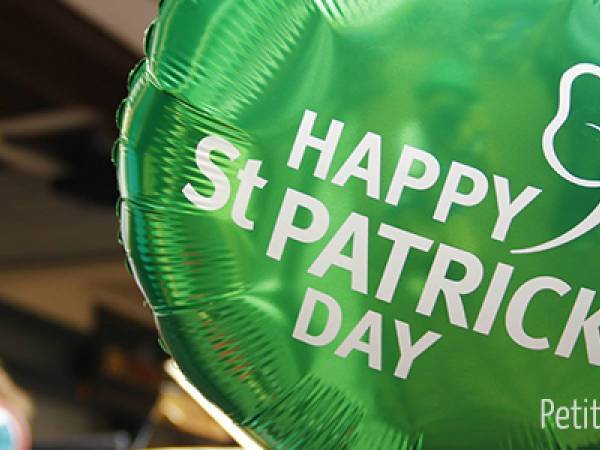 Impress your friends with these St Patrick's day recipes!