Stuffed zucchini (slightly adapted from emeril lagasse)
Preparation
Lay the zucchini on a cutting board and cut in half length wise. Using a melon baller, scoop out the flesh of the zucchini leaving a shell that is about 1/4 inch thick.
Salt each zucchini half and lay cut side down on some paper towels while you are preparing the filling. This is optional. Dice the trimmings and reserve.
In a large skillet, brown the sausage, breaking it apart as it cooks, about 5 minutes. Add onion and reserved zucchini and mushrooms, tomato and garlic and cook, stirring for 3-4 minutes.
Do not over cook the filling or it will be mushy. Remove pan from heat. Add the fresh herbs and about 2 1/2 teaspoons. of the dried bread crumbs. Season to taste with salt and pepper and set aside to cool for a few minutes.
Preheat the oven to 350 degrees. Lightly grease a baking sheet. Brush or rub each zucchini half with olive oil, as this keeps the zucchini from drying out.
Spoon the cooled filling into each zucchini boat. Sprinkle with the cheese.
Top with remaining bread crumbs, if desired. Bake at 350 for about 30 minutes, or until golden and crispy on top.
Photos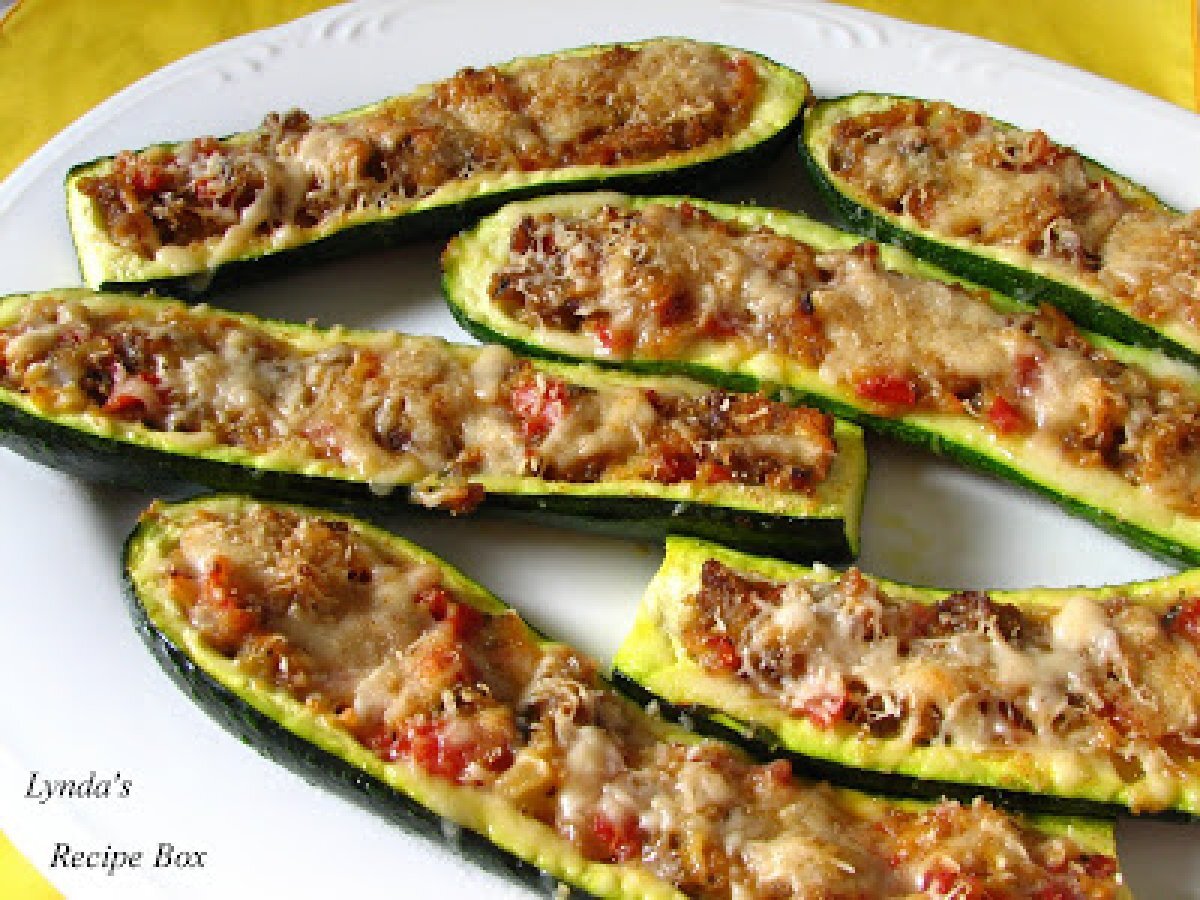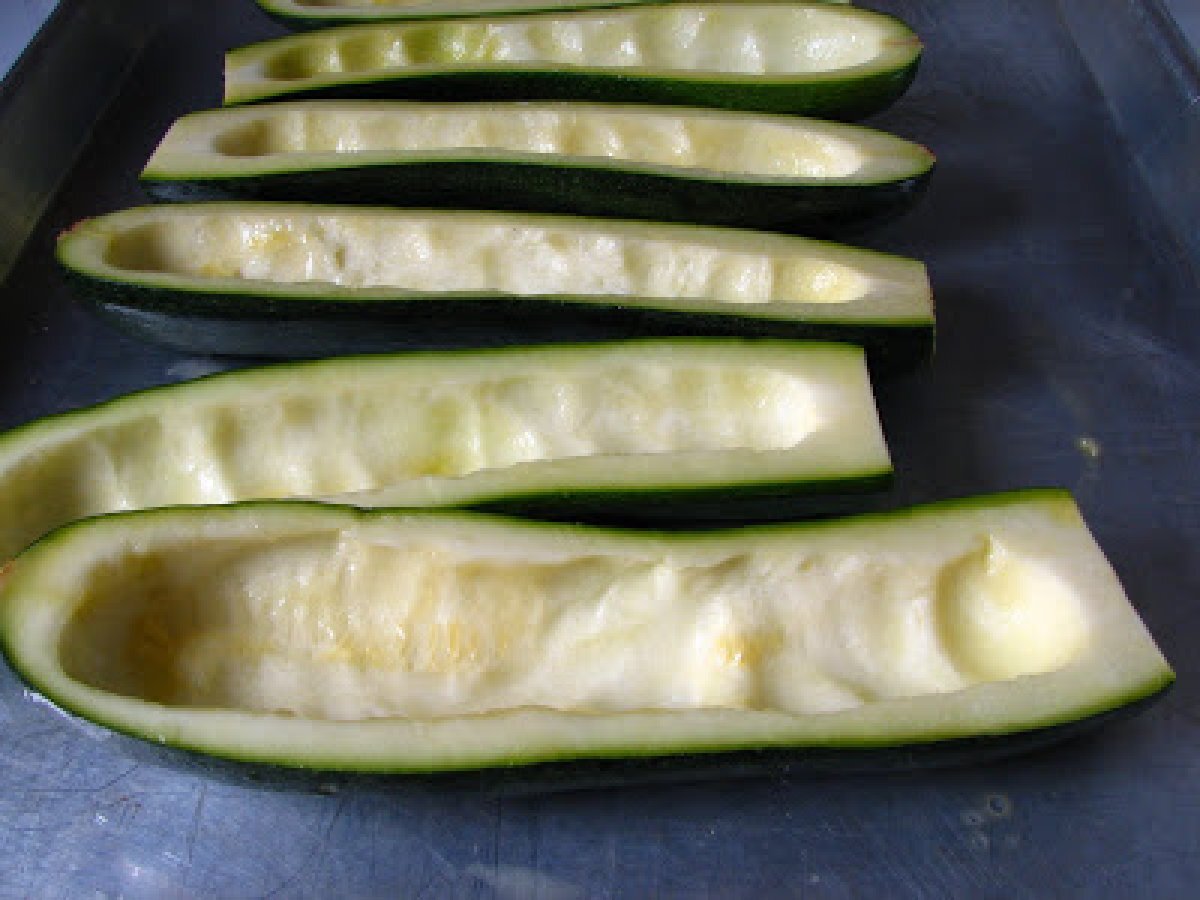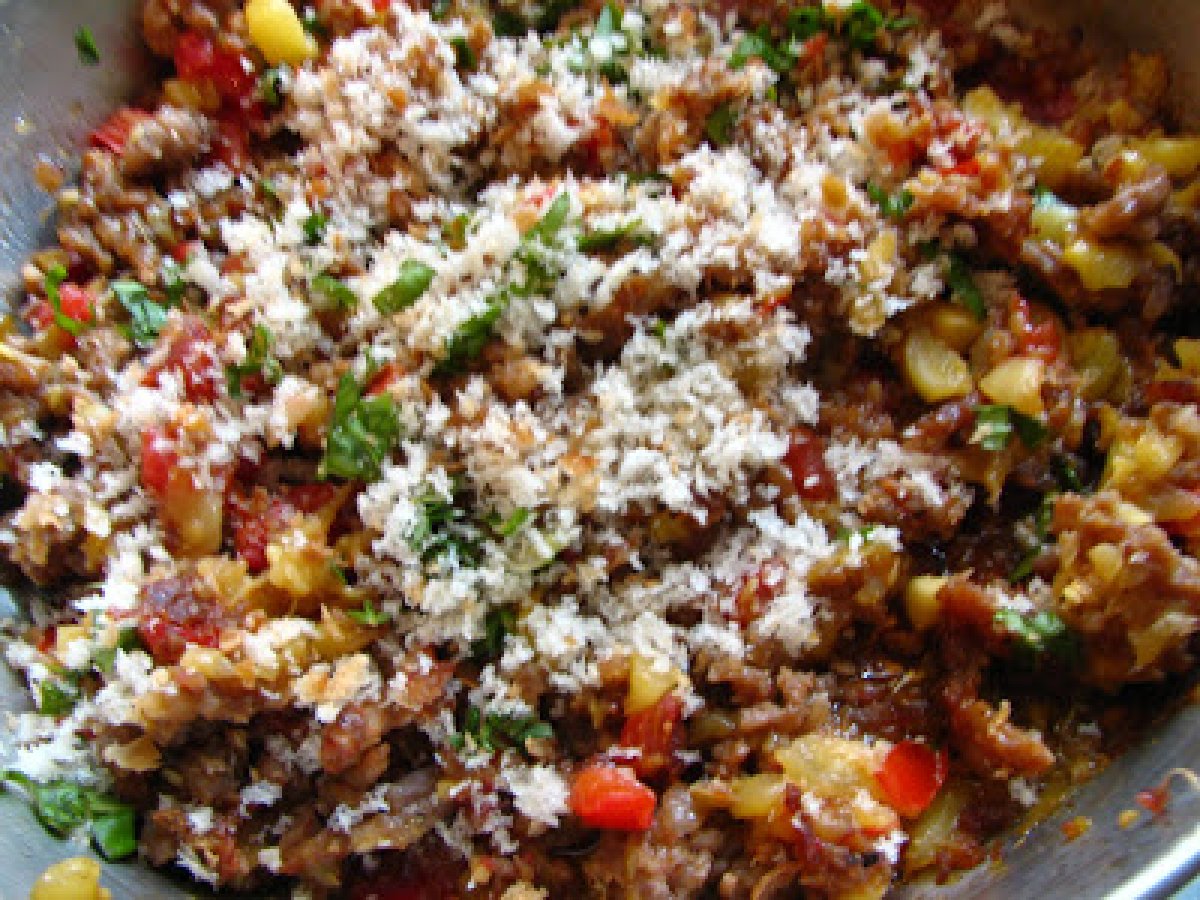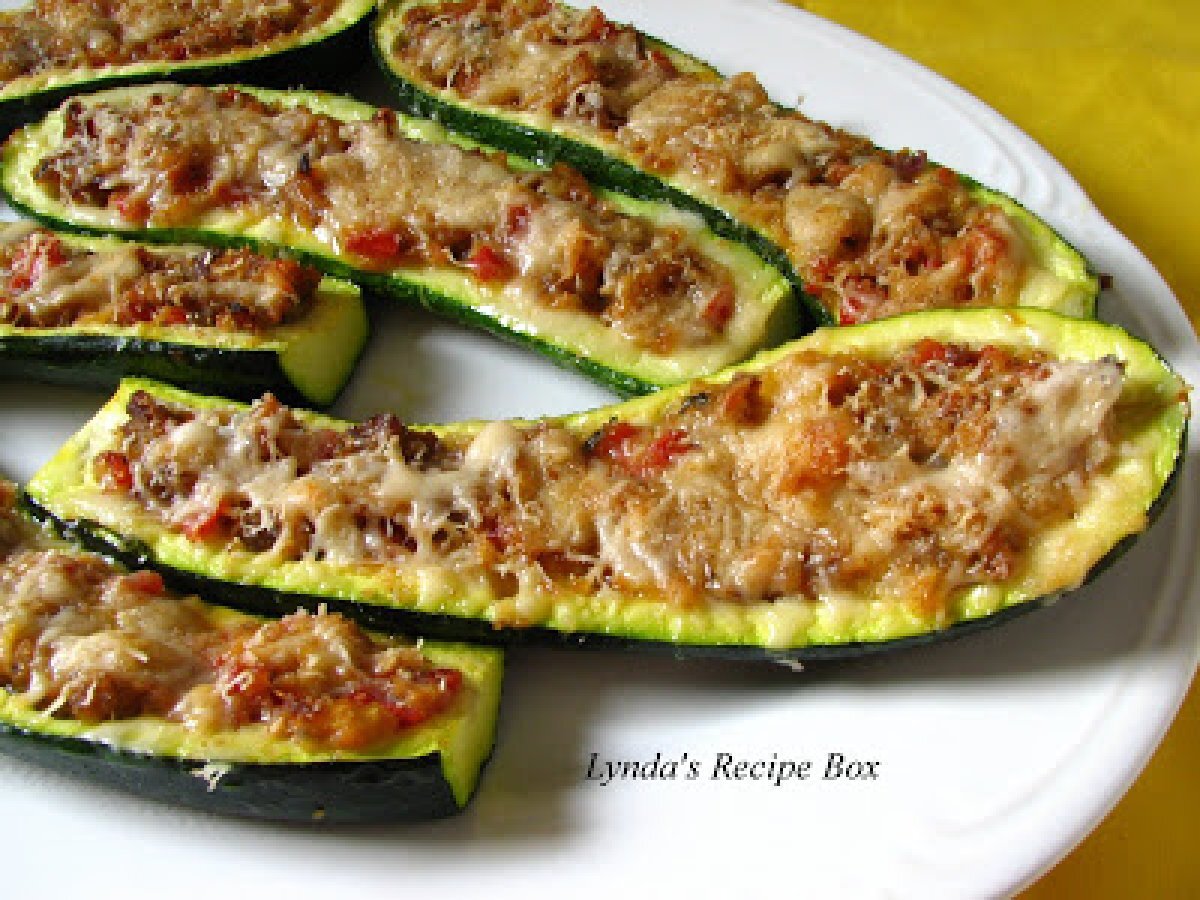 Questions:
You may like
Recipes