Top chef experiment: take one (roasted beets and carrots with carrot top puree)
Preparation
Beets:
Preheat oven to 400 degrees. Trim ends off beets making one side a flat surface. Place beets in a large pan with the flat side down. Cover the bottom with 1/8 inch of water. Cover pan with foil. Cook at 400 degrees for 90 minutes. When cooked keep covered with foil until beets reach room temp. Remove beet skins.
Carrots:
Place carrots in single layer in deep saute pan.
Cover with water, butter and apple cider syrup.
Cook uncovered on medium high heat until liquid is absorbed and carrots are just tender. If carrots are not tender add more butter, water, syrup and cook a little longer. Remove from pan immediately and let cool.
Carrot Top Puree:
Combine carrot tops, green onion (chives), parsley and tarragon in blender. Add 6 ice cubes. Add enough olive oil to cover 3/4 ingredients. Blend on high. Add water if mixture gets too thick. Season with salt and pepper. Strain mixture. Put strained mixture in covered container and refrigerate until ready to serve.
Honey Vinaigrette:
Boil honey in pot. Keep close eye on honey to observe it darkening by stages. When it has darkened a few stages add apple cider vinegar. Bring to boil Season with salt and pepper . Whisk in 1 cup olive oil.
Putting it all together. Toss the carrots and beets with vinaigrette. Spoon puree on to plate. Top with vegetables. Add thinly shaved cheese.
Photos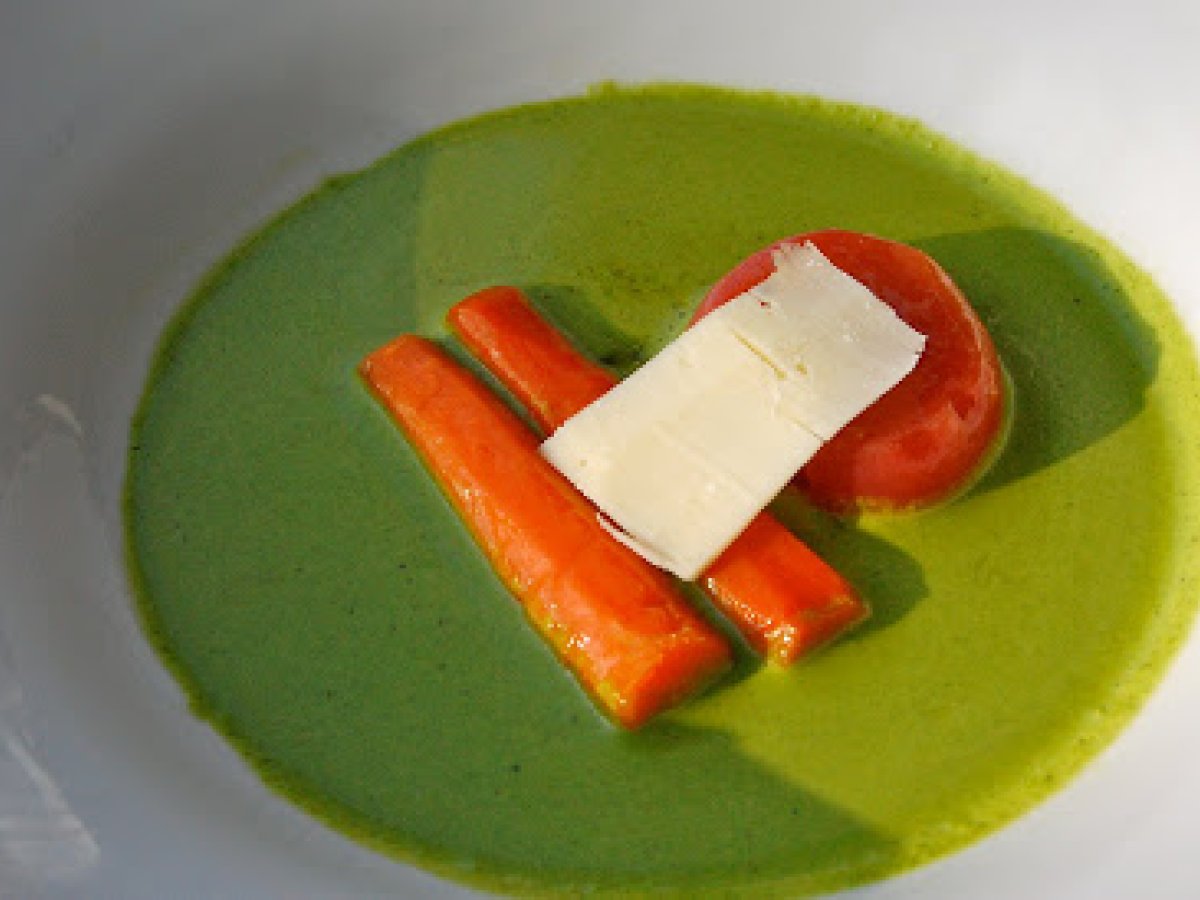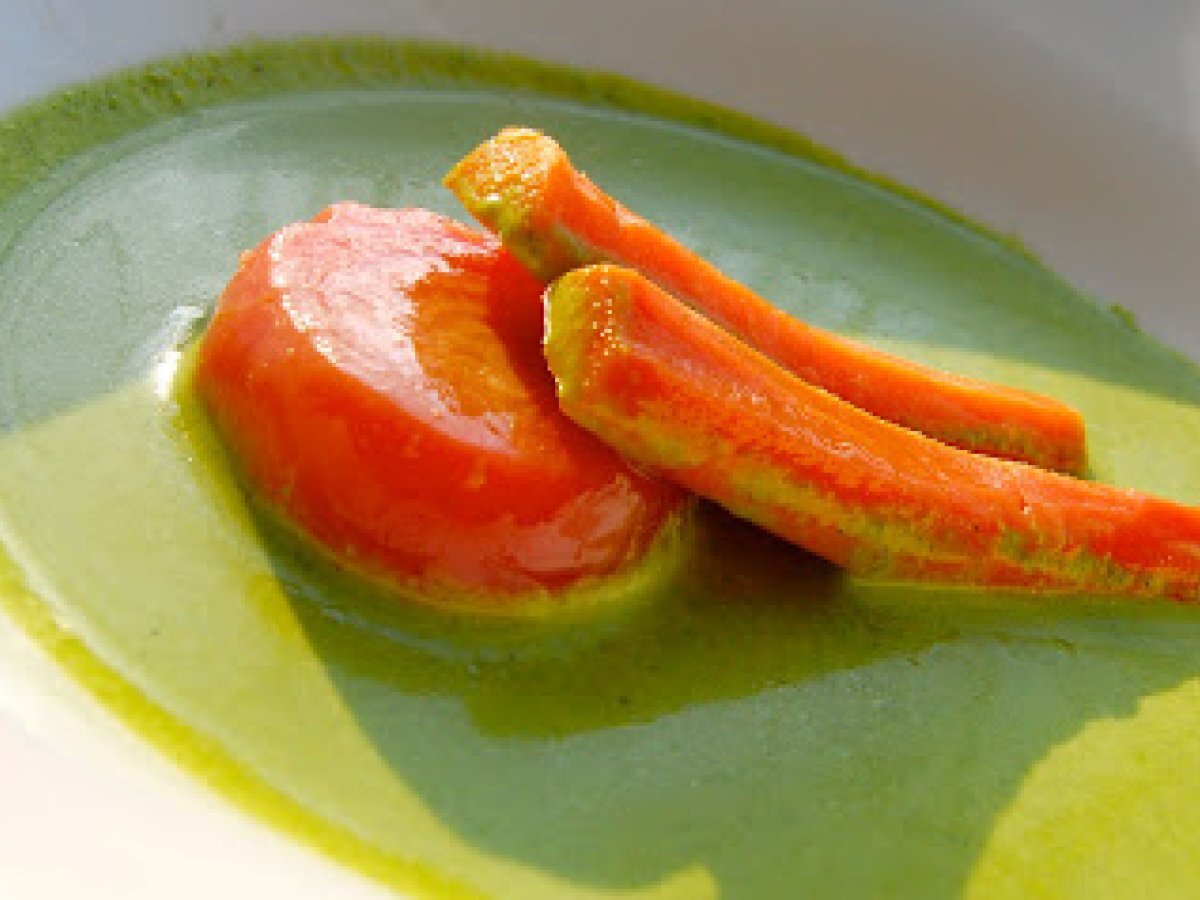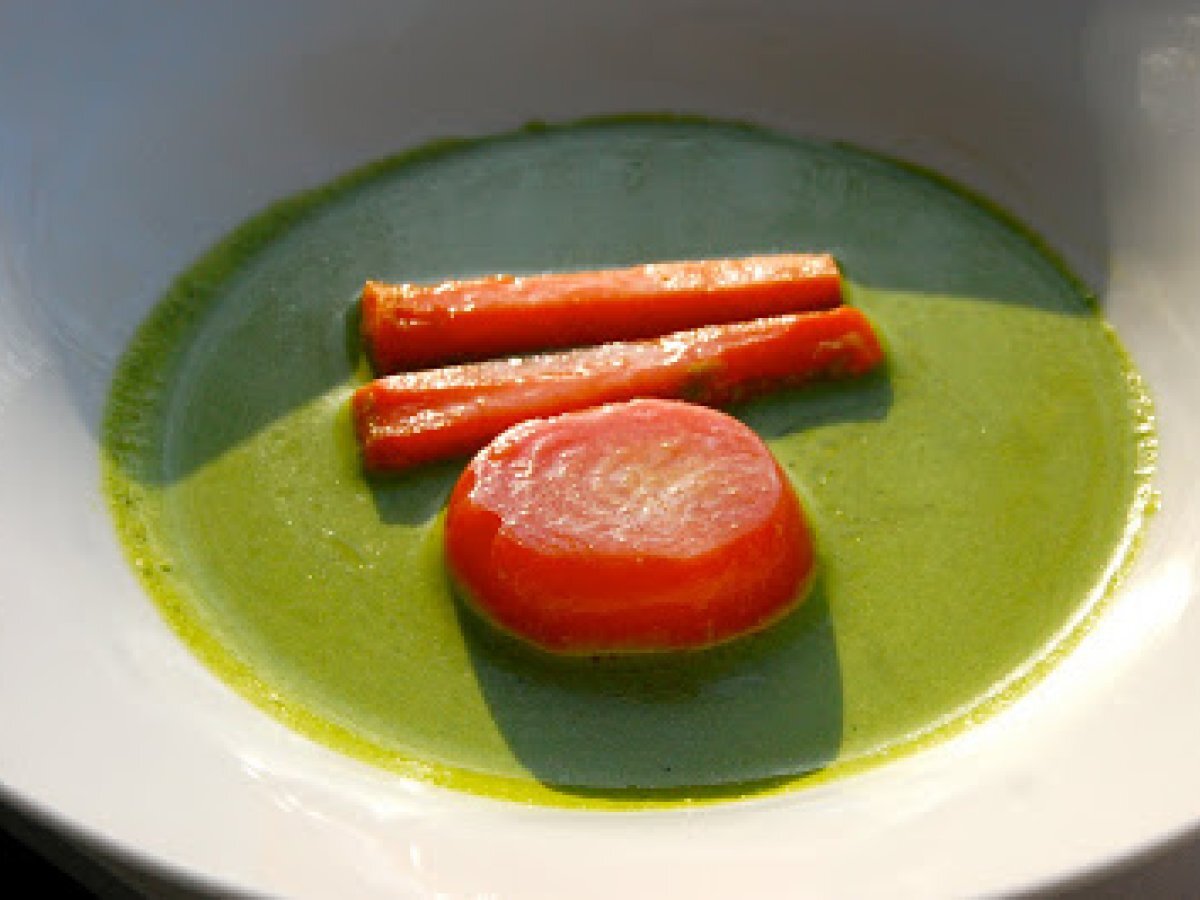 Questions:
Related recipes
Recipes