Beet and arugula mousse verrines
Beet and arugula mousse verrines
Try out this delicious mix served in cute little verrines.
Preparation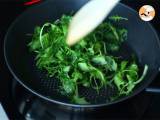 Step 1
In a pan, melt some butter. Add the arugula and cook it until its size reduced by half.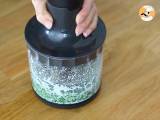 Step 2
Put in a chopper and add 2 Tbsp of cream. Add salt and pepper, and finely chop. Put this in the fridge.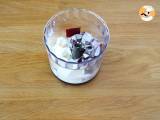 Step 3
In a blender, put the mascarpone, the cream and the cooked beet. Add salt, pepper, and blend it well.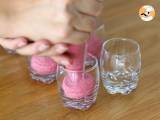 Step 4
Fill half of each verrine with the beet cream. Put them in the fridge.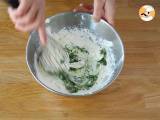 Step 5
Whip the cream firmly. Add the chopped arugula, and stir gently with a whisk.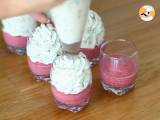 Step 6
Using a piping bag, fill the verrines with the arugula mousse. Put a leaf of arugula on each one.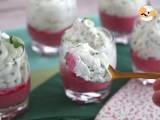 Step 7
There you are, your beet and arugula verrines are ready!
---
---
Related recipes
Recipes
Related articles
Quintessentially British traditional and tasty fish and chips