Coconut ladoo / sweet coconut balls
Coconut ladoo / sweet coconut balls
This dish is very easy and can be made instantly, and served as a dessert, or anytime snack.
Preparation
In a heavy bottomed pan, pour condensed milk and saffron strands / food color, mix it & let it get warm and then add desiccated coconut to it.
Cook over low flame mixing it continuously for about 3-5 minutes.
Add cardamom powder, few cardamonseeds.
When the mixture leaves the sides of the pan, remove from flame and let it cool down for about 5-7 minutes.
Don't let the coconut mixture cool completely as it hardens quickly and it will be difficult to roll into balls. When it is still warm to touch apply ghee on your palm, take small portions and roll into a balls.
In a cup, add already kept aside, dried coconut and roll each balls in it, so that the dry powder coats well on it..
Place on a plate to dry.
Photos


Observations:
Optional Garnishing:
Colored coconut scrappings can be sprinkled over the Laddus.
Garnish with roasted almonds or cashew nuts
Related recipes
Recipes
Related articles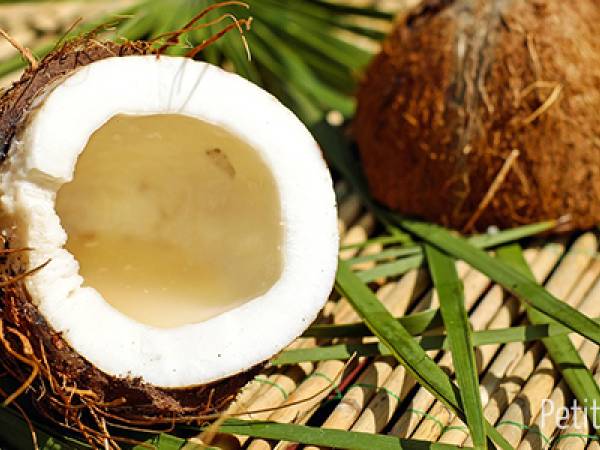 How to choose a coconut?