California rolls or beginner sushi
California rolls or beginner sushi
A delicious Japanese recipe for a little change ideas.
Ingredients
1 sheet of nori
---
1 cup of cooked sushi
rice
---
Black sesame seeds, or regular sesame seeds, roasted
---
---
Cucumber
, sliced lengthwise into thin strips
---
---
Your choice of smoked salmon, shrimp or imitation
crab
---
Cream cheese, if you're using smoked salmon
---
Fried egg roll wrappers, crushed (adds a little crunch)
Preparation
Place a sheet of nori on your bamboo mat (shiny side down) and spread 1 cup of rice on top of it, leaving a 1 inch space at the end. Sprinkle some black sesame seeds onto the rice.
Arrange your choice of ingredients into a strip and start rolling at the edge closest to you. Use the bamboo mat to roll the sushi firmly. You can use a few drops of water at the seem to help the seaweed to stick at the end of the roll.
Use a sharp knife to cut the roll into about 8 pieces. It's easier if you cut the roll in half and then cut the ends into equal pieces. Serve the sushi with soy sauce, wasabi and pickled ginger.
For the sushi rice: Use specialty sushi (or Japanese) rice. It's a lot like Arborio rice, the kind used for risotto. In a saucepan, add 1 1/4 cup of water and 1 cup of sushi rice.
Bring to a boil, reduce heat to low and cook for 15 minutes, without stirring, until rice is tender and still shiny. Now here's where it gets interesting.
To the cooked rice you can add 3 tablespoons of rice vinegar and 1 teaspoon of sifted confectioner's sugar.
Photos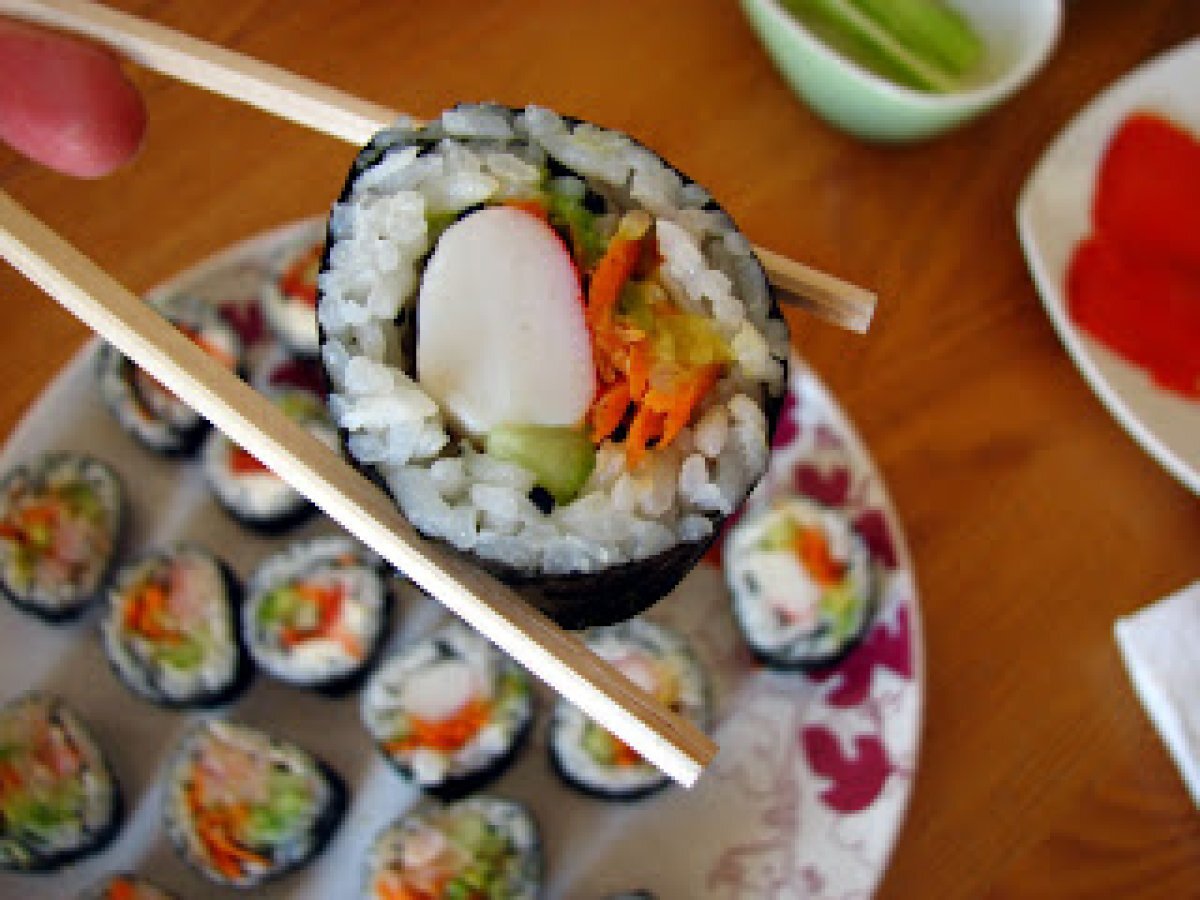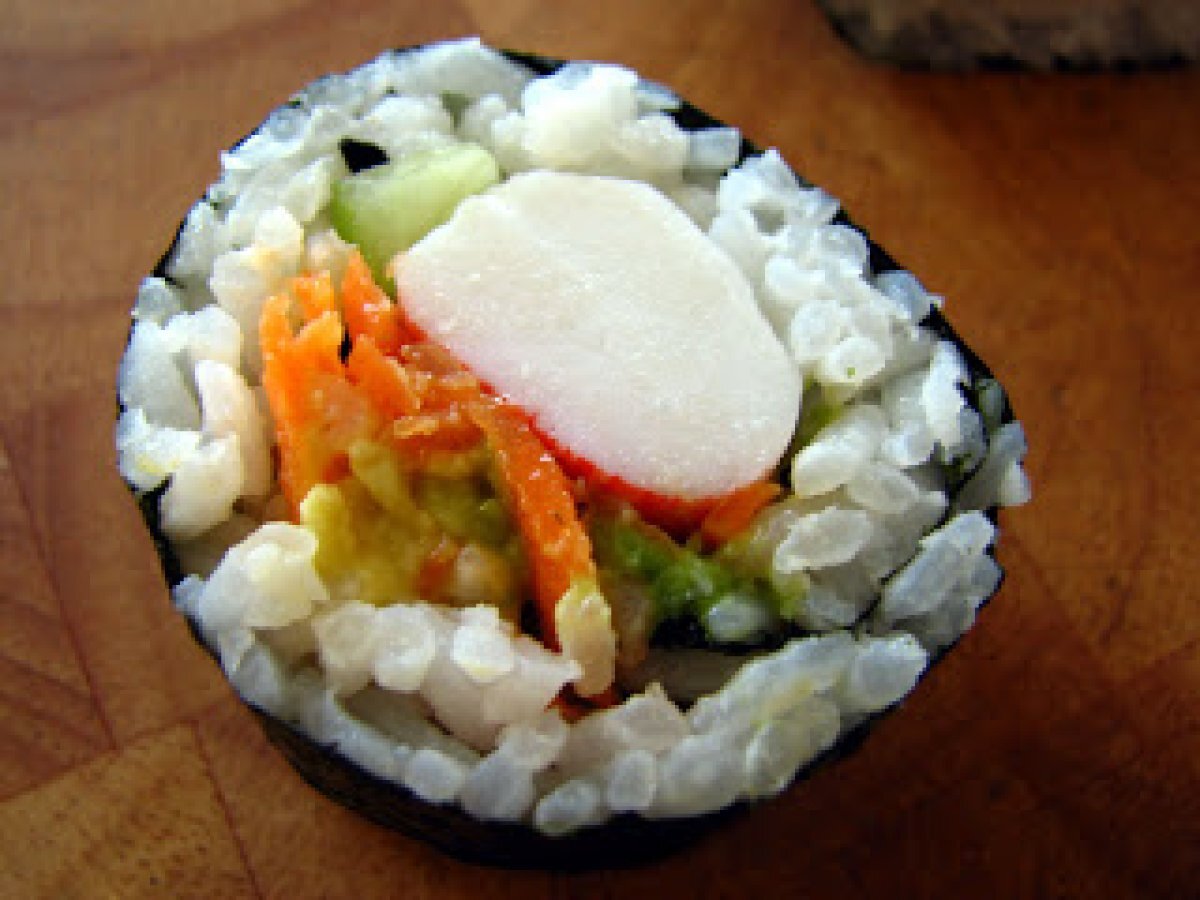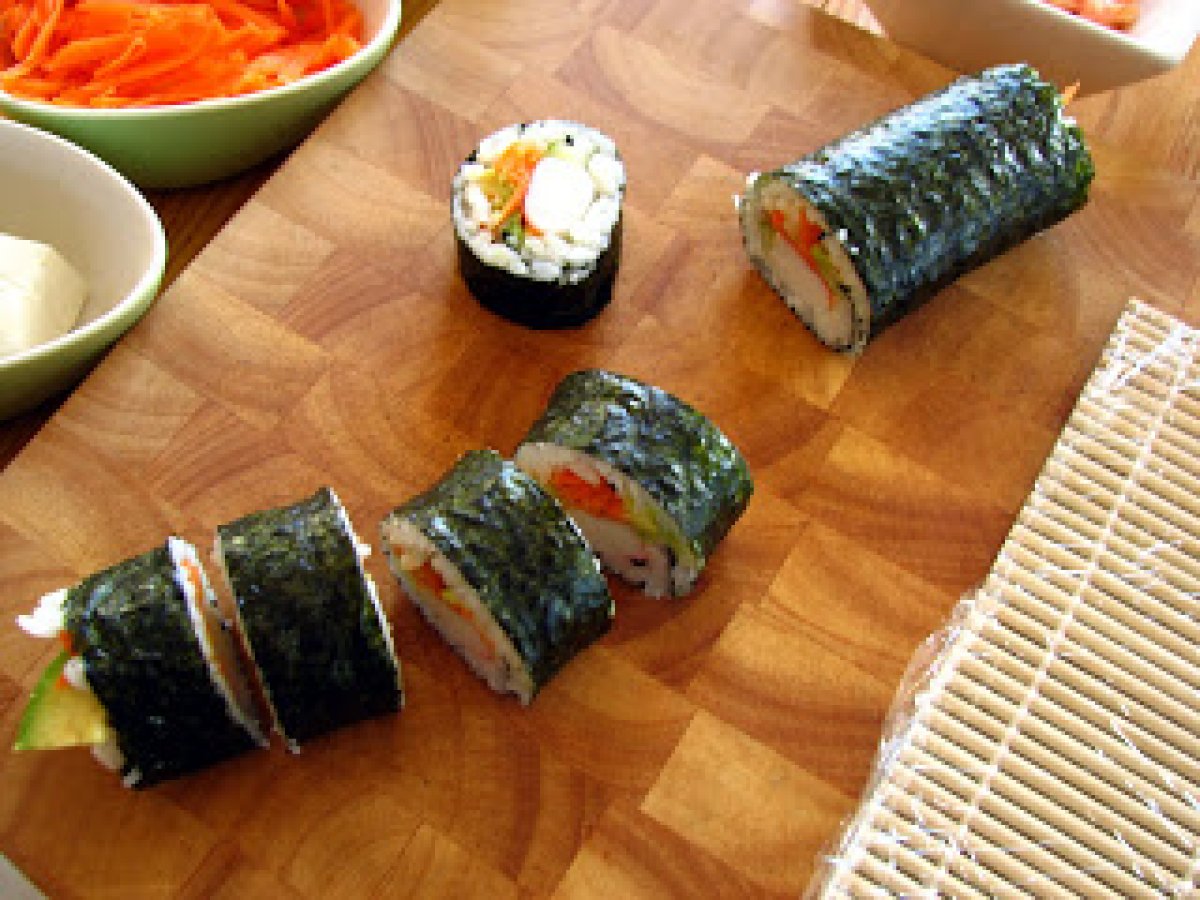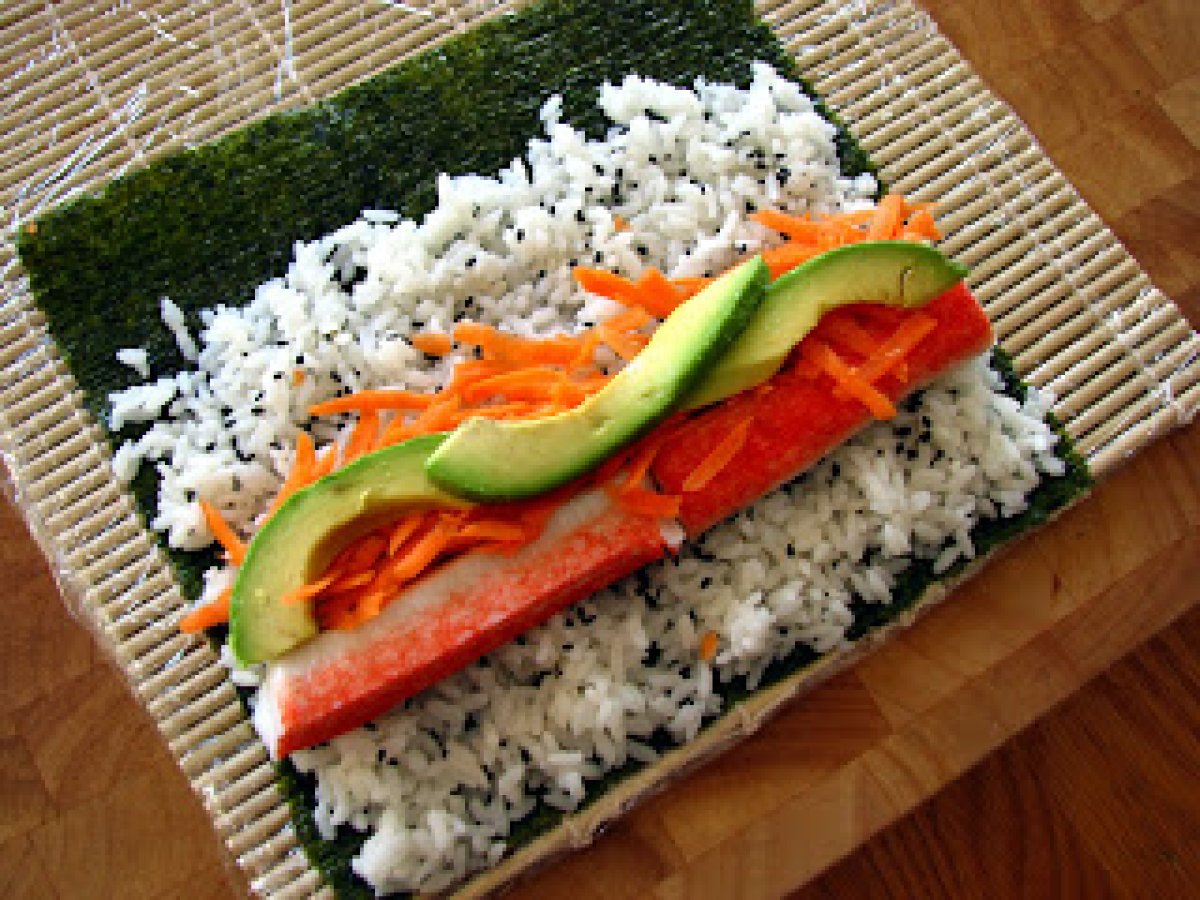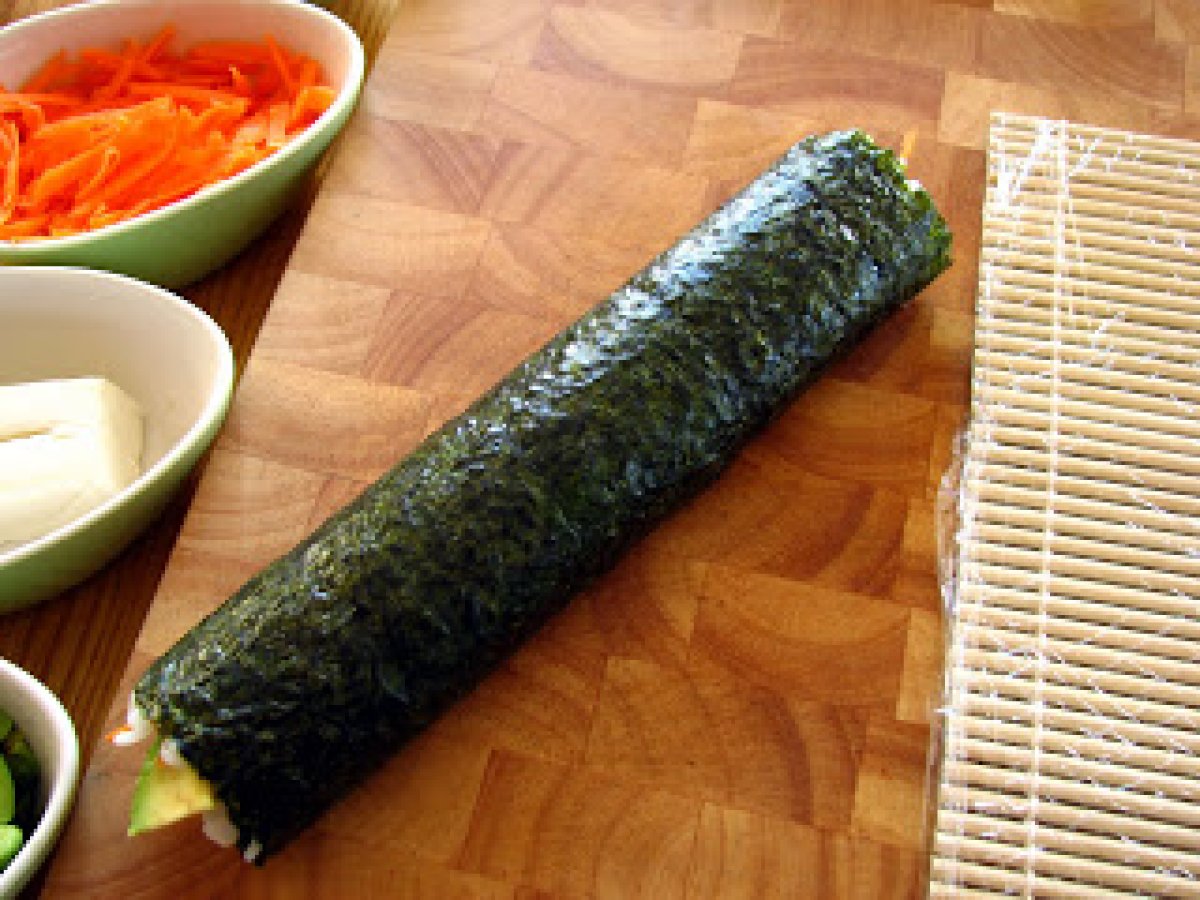 Questions:
Related recipes
Recipes