Delicious kraft cheese and ham sushi rolls
Delicious kraft cheese and ham sushi rolls
Organizing a home party and looking for cute fuss-free recipes? Look no further as these yummy Ham and Cheese Sushi Rolls with Fragrant Roasted Sesame Seeds will delight the eyes and palate of your guests as they sink their teeth into these melted cheesy handrolls!

Nothing is gone to waste, as the ends of these sushi bread rolls are turned into Cute Playful Pinwheels Bites, sending your guests reeling for more! Check out how easy it is to make!
Preparation
Cut off the skin from the bread, and flatten them with a rolling pin.
Top bread with cheese, and half a slice of ham. To cut down the saltiness, I only use half a slice of ham for each sushi roll.
Roll the bread tightly and press down towards the end.
Chop off the two ends of the bread roll for a neater presentation. Do not throw them away. Set aside to make pinwheels later.
When you have finished rolling the bread into sushi rolls, coat them evenly with eggs, then sesame seeds.
Wrap the nori around the bread rolls, and wet the ends to seal it. Heat pan with butter on low heat. Place the rolls with the sealed ends down.
Quickly turned the rolls to ensure all sesame seeds are well roasted. Be careful not to burn them. You will smell a hint of roasted scent, and that's the time to turn. Your cheese will also start to melt, and you will get nice and crunchy Ham and Cheese Sushi Rolls ready for your guests!
Photos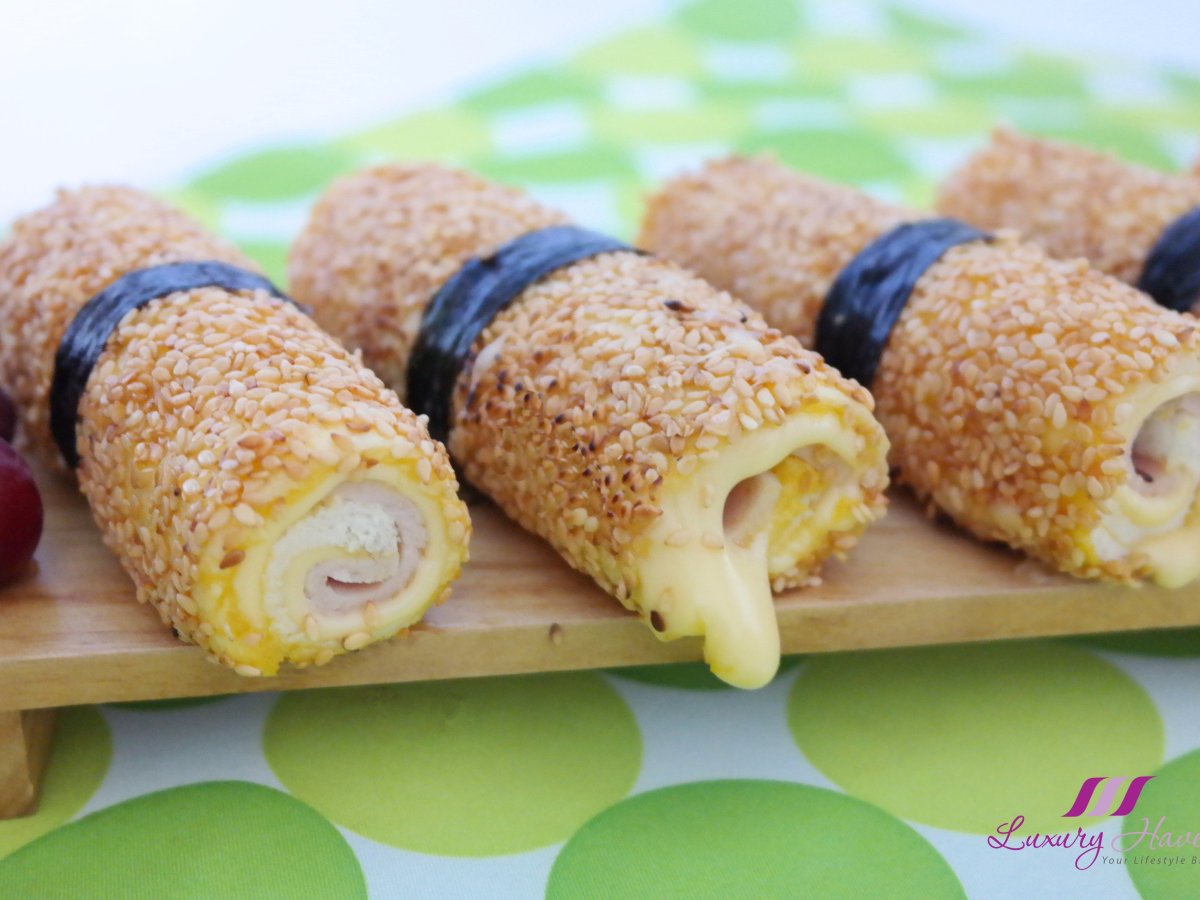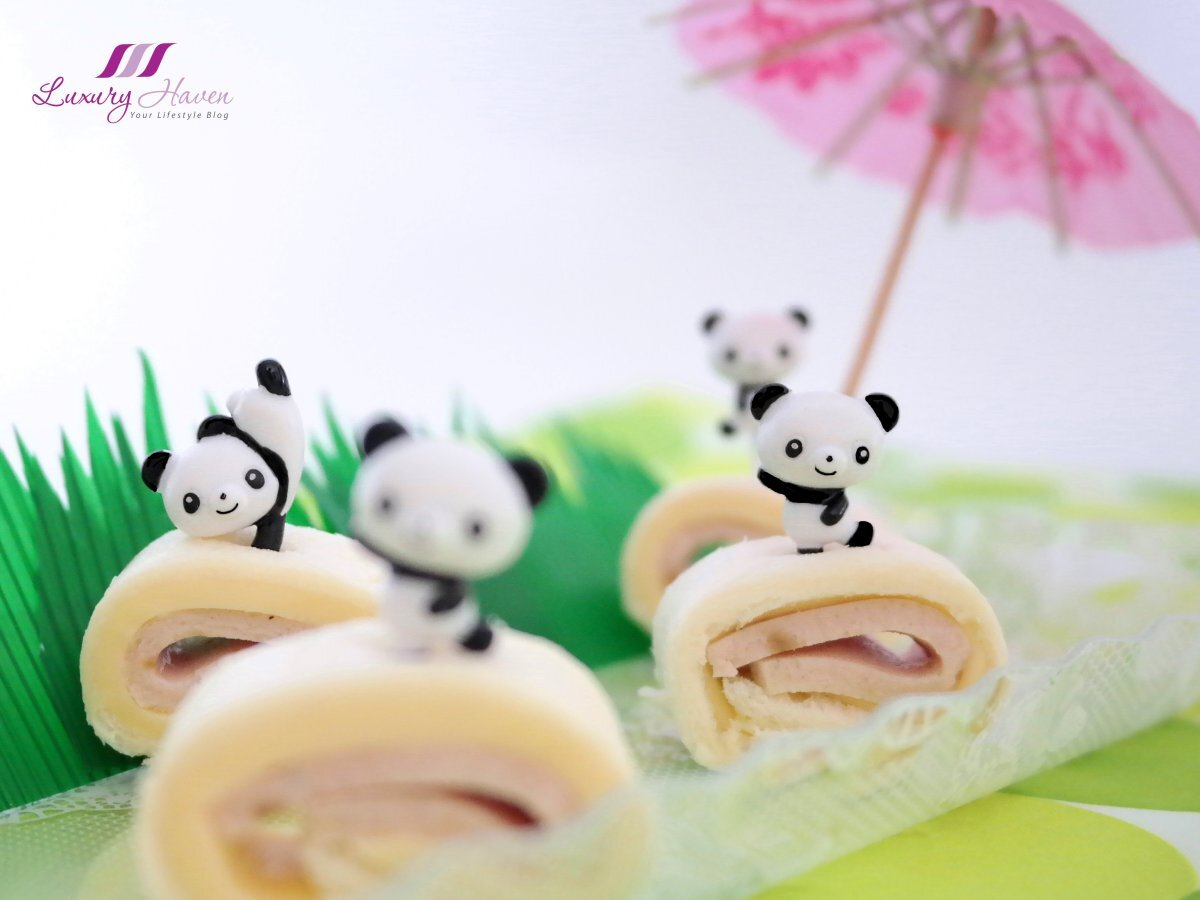 Questions:
Related recipes
Recipes