Baked zucchini rolls with ham and cheese!
Baked zucchini rolls with ham and cheese!
Let's combine zucchini ham and cheese to make the best appetizer ever !
Materials
wood picks (soaked in water)
Preparation
Wash the zucchinis and cut them intro fine strips.

Combine breadcrumbs and pepper in a plate. Brush the strips with olive oil then dip into the breadcrumbs + pepper mix.

Put the strips into a baking tray covered with a baking sheet. Bake for 10 min in a preheated oven to 350°F (180°).

Meanwhile, cut the scamorza cheese and the ham intro strips (same width than zucchini strips but less long).

Leave the zucchinis to cool down a bit and then put the ham and scamorza on top. Roll and pick with a wood pick (soak it in water before so it doesn't burn).

Put the rolls into a gratin dish and bake again for 10 min at 350°F (180°C).

There you are : your rolls are ready !
Observations:
Keep your rolls 1 day in the fridge in a airtight container.

Gluten free breadcrumbs version : use crushed corn flakes.
Vegetarian version : Remove ham and put more cheese !

Replace ham by any other cold cuts.

Use long zucchinis to stuff and your rolls will be well stuffed !
Photos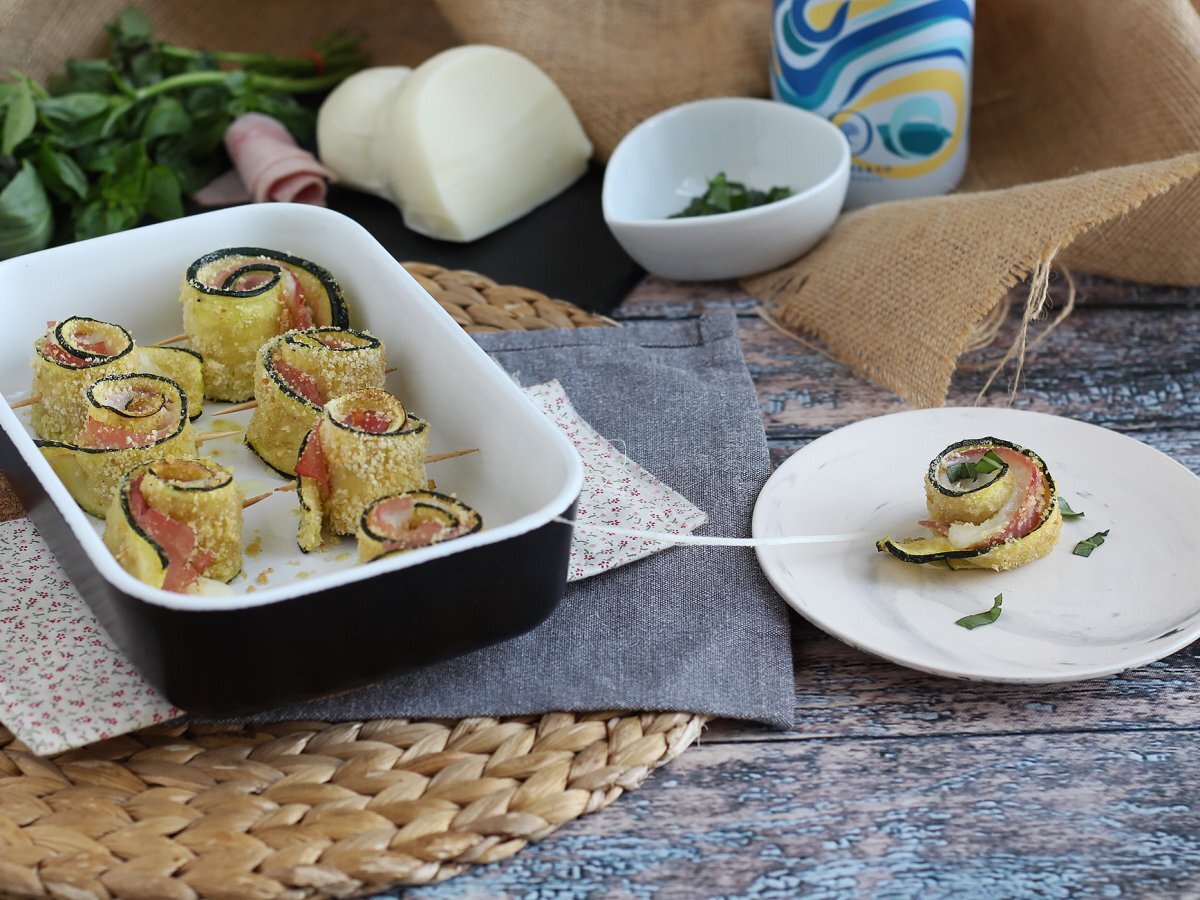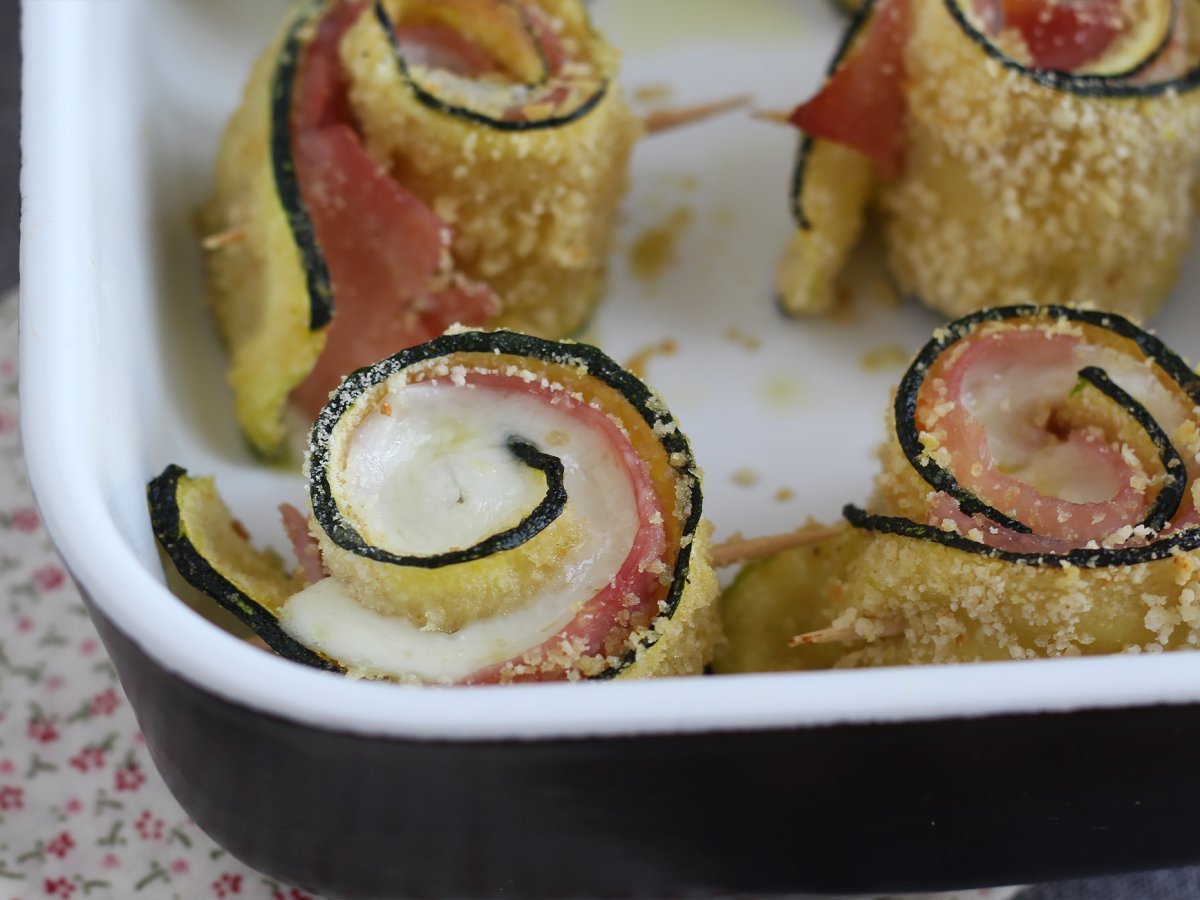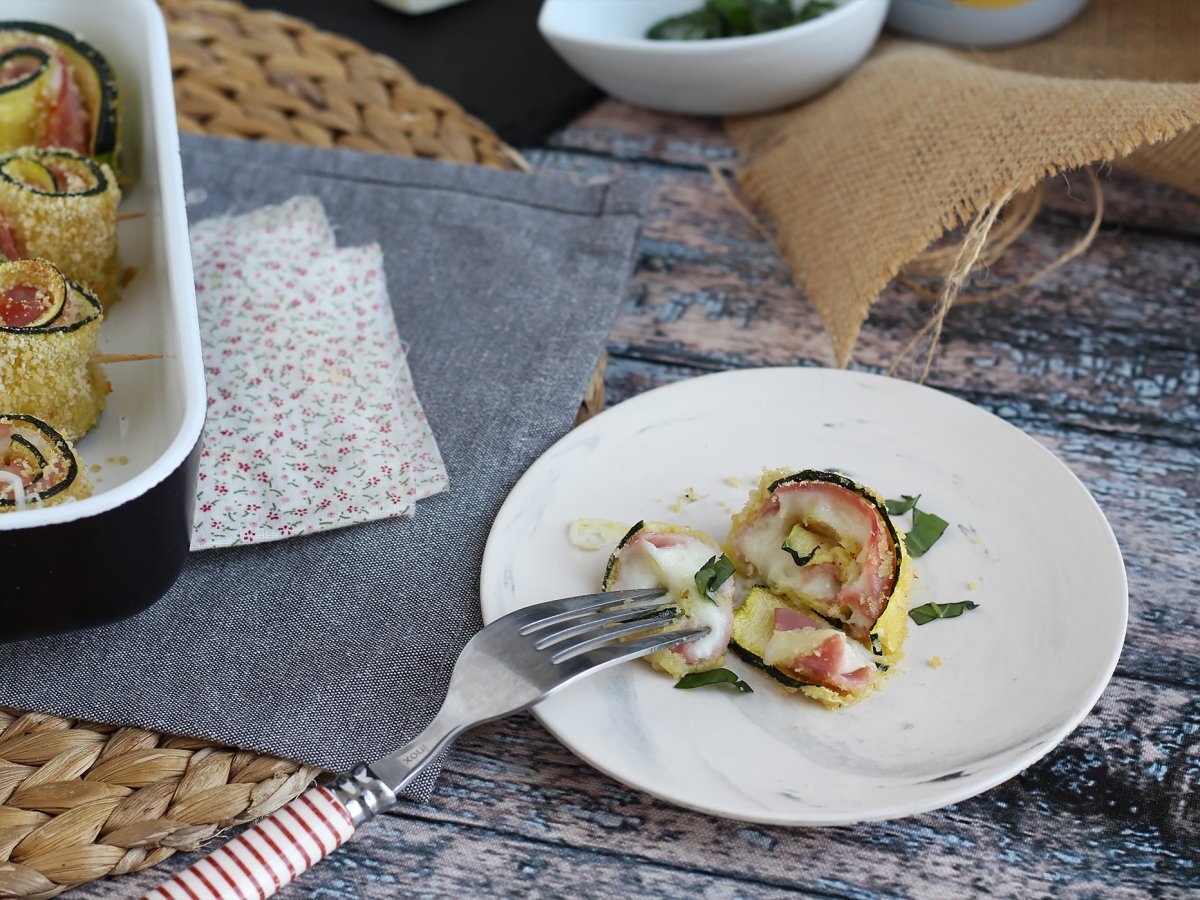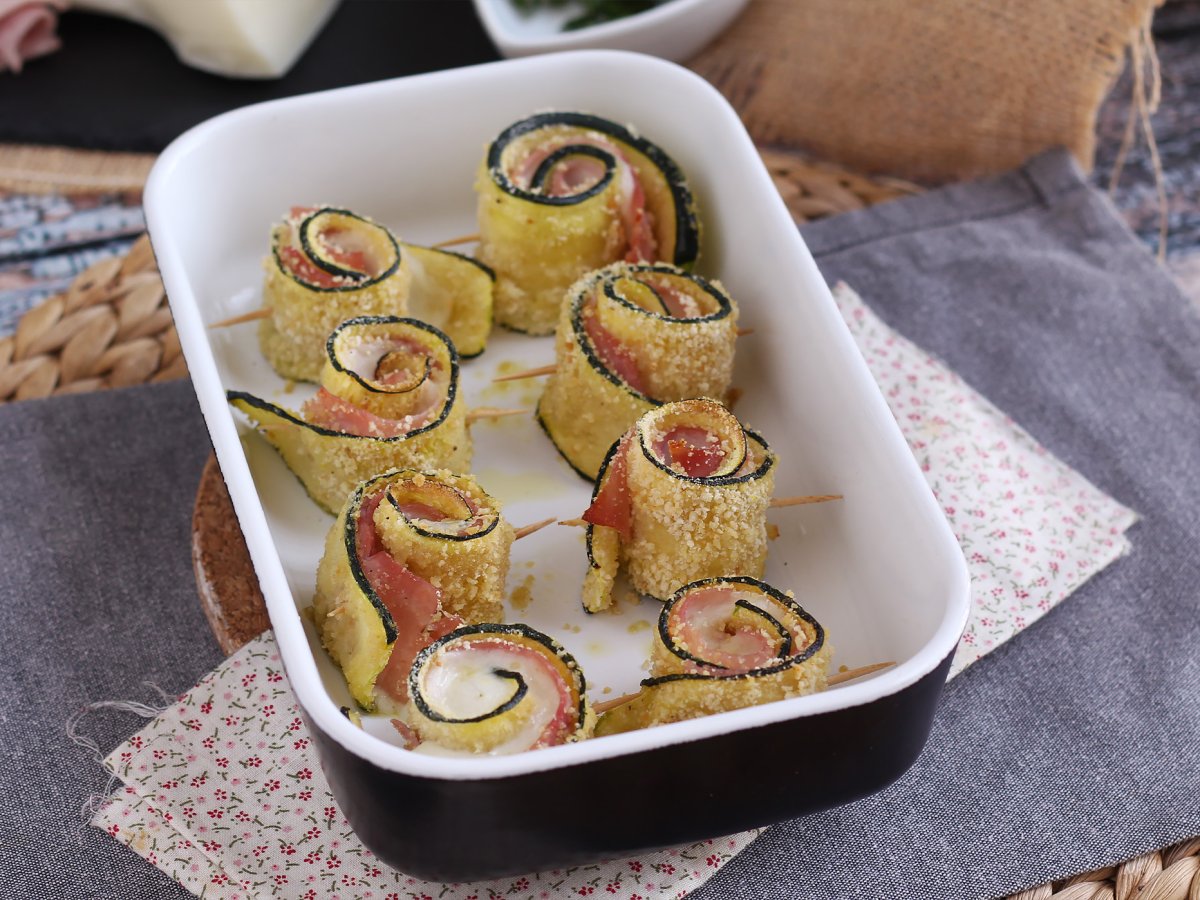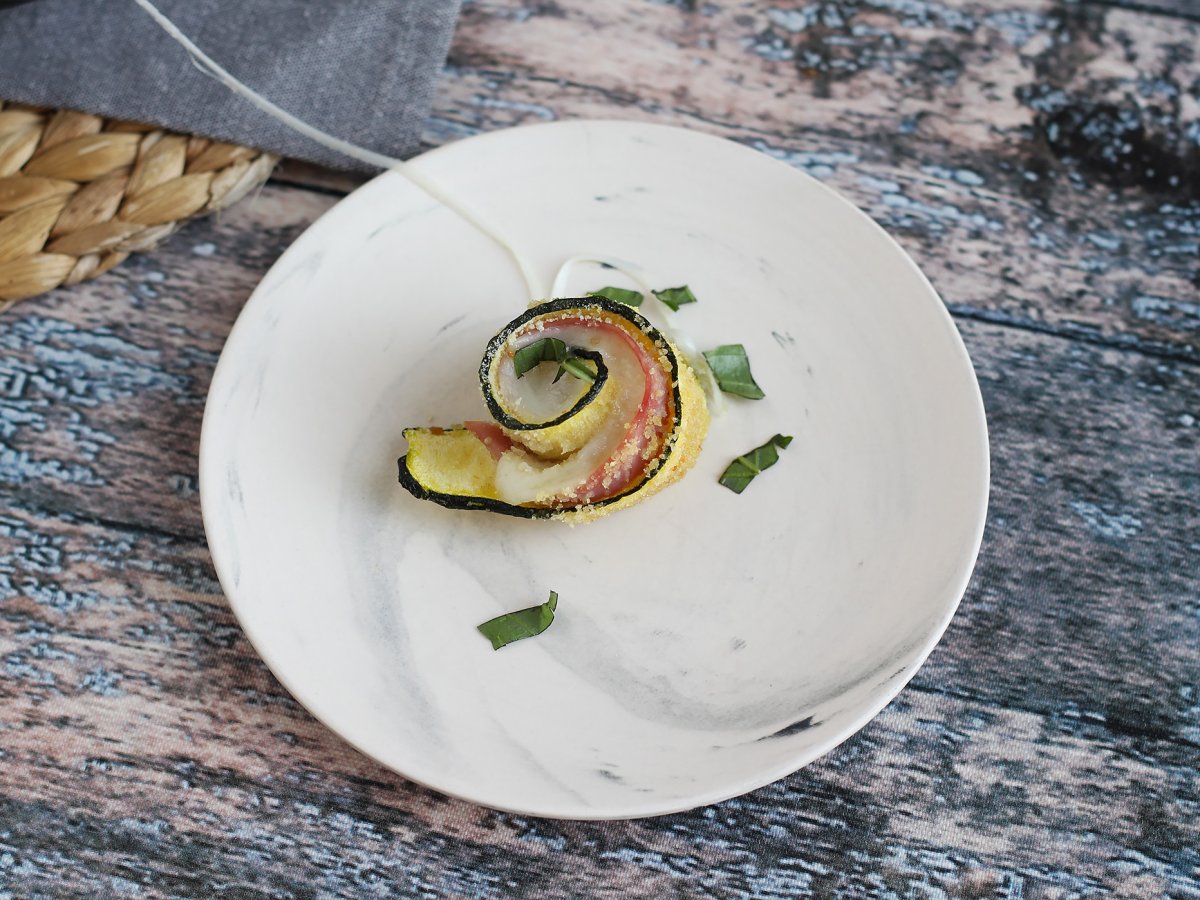 Questions:
You may like
Recipes