Coconut banana monkey bread
Preparation
For the dough, in a large mixing bowl dissolve the yeast in warm water with the 1/4 cup sugar. Add coconut milk, eggs, melted butter, extracts, whole wheat flour and salt. Mix about 3 minutes. Add remaining flour 1 cup at a time until supple dough forms. You may need less than the recipe calls for depending on the storage conditions of your flour. Add until dough pulls away from the side of the bowl and forms a ball. Knead with the dough hook in mixer 5 minutes medium speed.
Remove dough from mixer and form into a ball. Place ball in a large, lightly greased bowl and cover. Allow to raise until double, about 1 hour and 30 minutes. While dough rises, make the Carmel vanilla sauce.
Once the dough doubles in size, punch down. Remove from bowl. Totally random sized balls of dough need to be formed.
To make the sauce:
Melt the butter in a microwave safe dish. Add all the remaining ingredients and stir well. Now pour half of the sauce in a large 14 inch skillet with deep sides. It just makes a good surface area for coating the dough chunks. Roll the chunks around in the sauce. Also added the banana, nuts, dried fruit and coconut. Just in case it didn't seem evil enough, go ahead and coat the top chunks with sauce, so everyone gets good and gooey.
Just use a large casserole pan (at least 12 inches by 18 inches) Or 3- 9inch by 5 inch loaf pans, buttered well so the stuff doesn't stick. Allow dough to raise 45 minutes to an hour. Key here is to allow the dough to get really, really, really fluffy. Bake in preheated oven 350 degrees for 25-30 minutes (check internal temperature with a meat thermometer...170 degrees and it is cooked through).
Now, make sure you have a foil lined pan or serving tray that will fit over the entire pan. Put the tray serving side down, facing the bread and firmly grip the pan and tray. Turn the bread over quickly so it doesn't drip all over.
Photos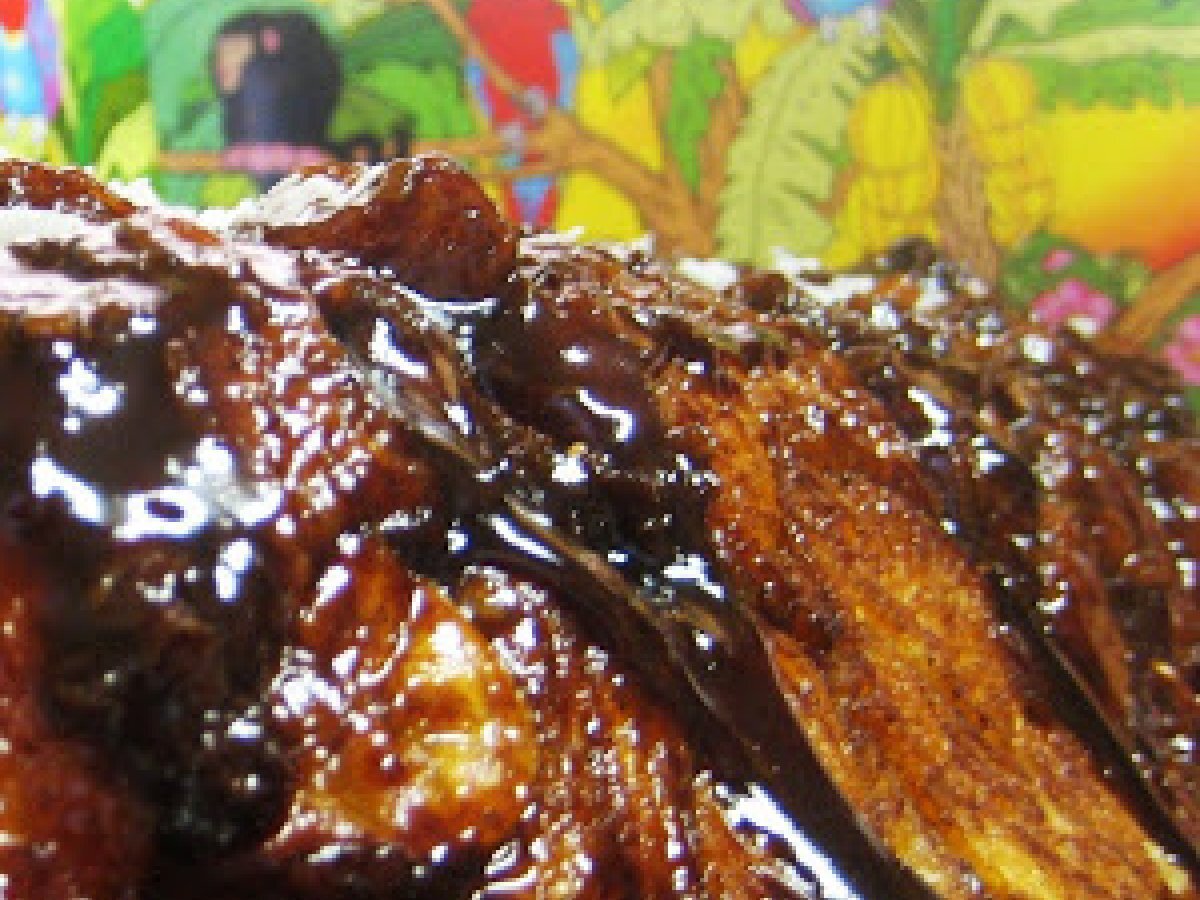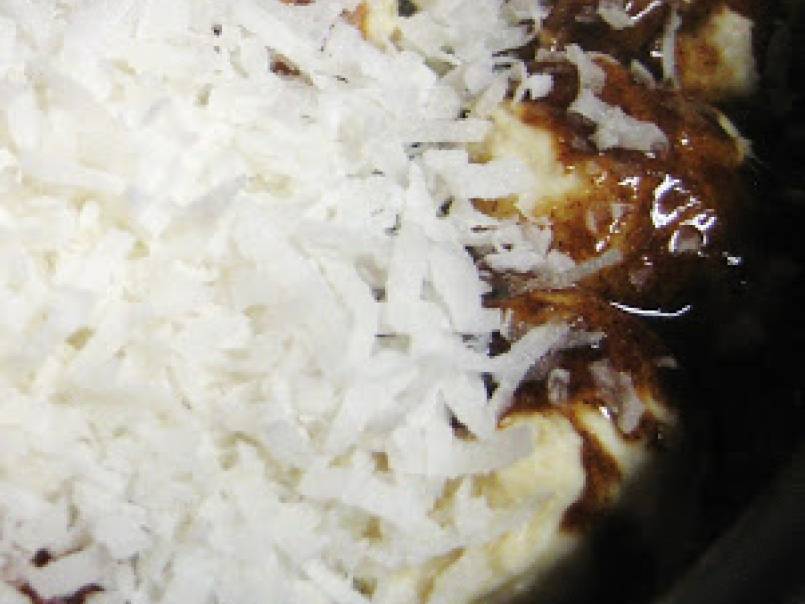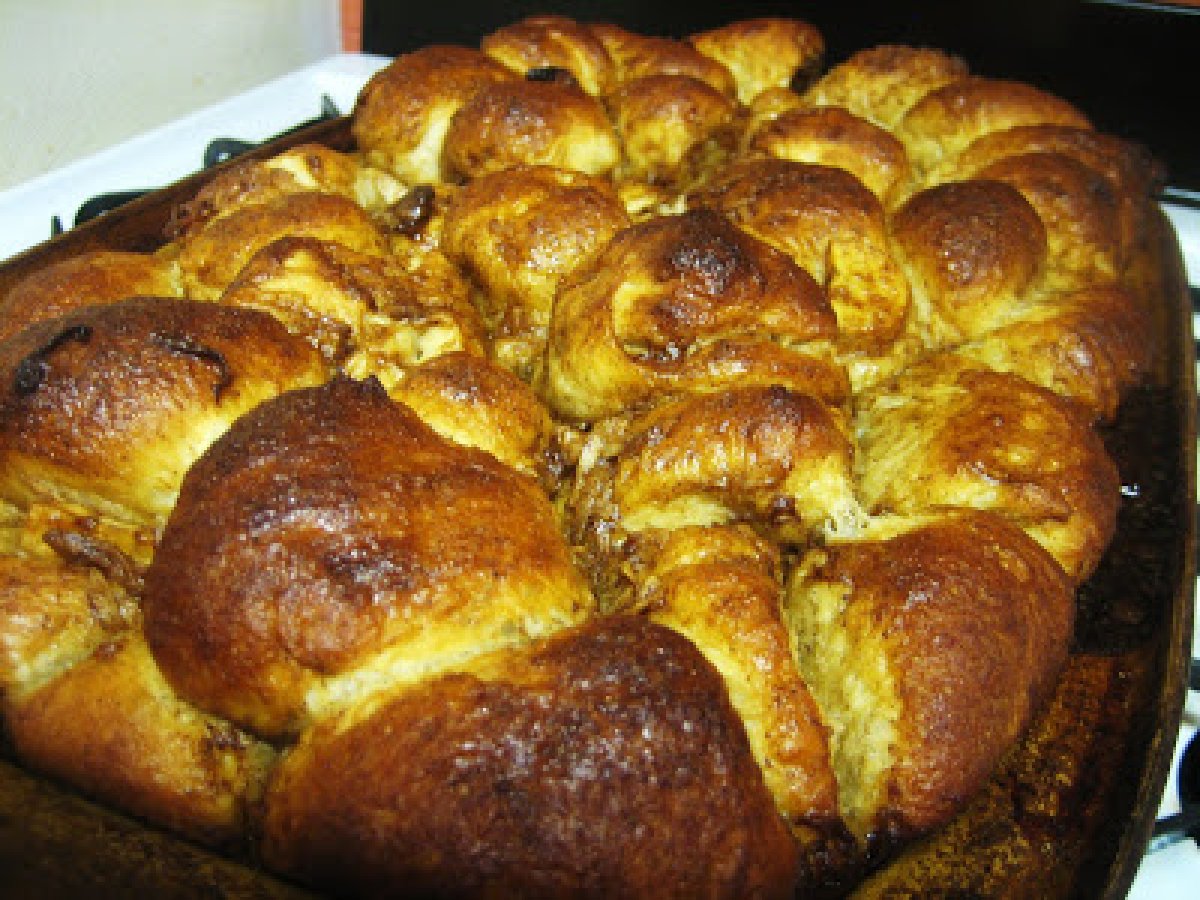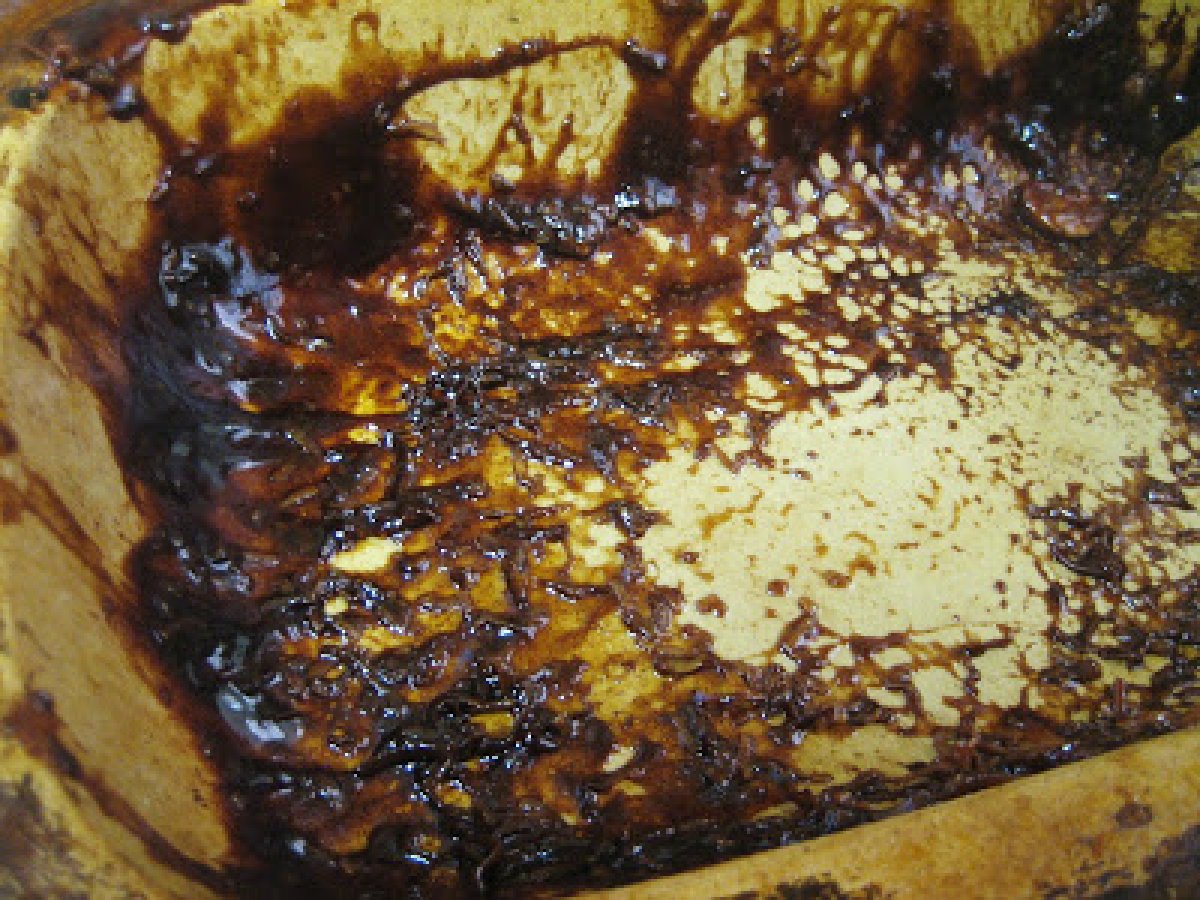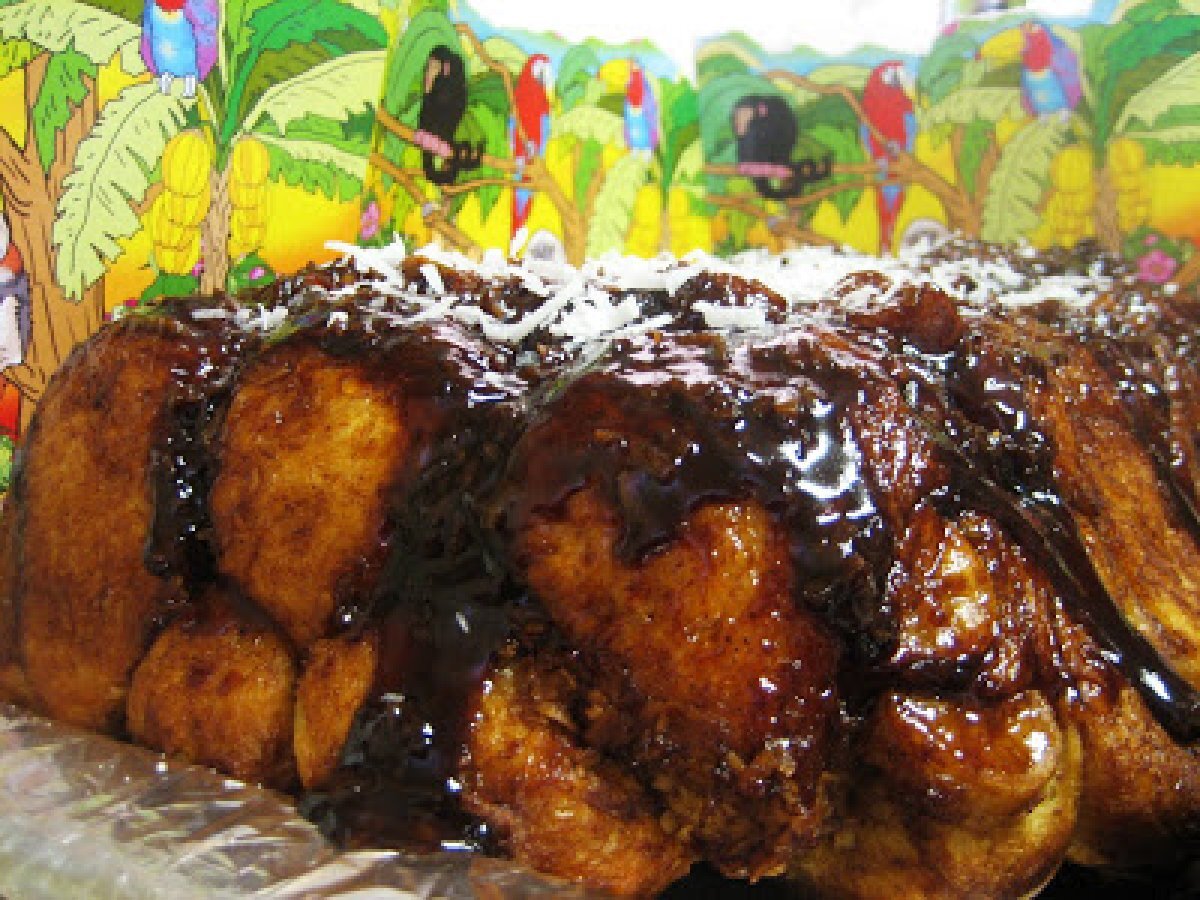 Questions:
Related recipes
Recipes
Related articles