Kuih Dadar (Coconut Pancakes)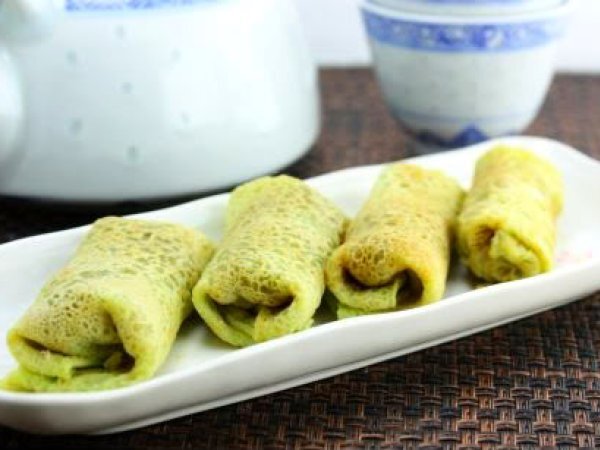 Preparation
Sift flour and salt into a medium sized mixing bowl. Make a well in the centre and into this, pour in the eggs, coconut milk and pandan juice. Using a whisk, gradually incorporate the flour into the liquid, making a smooth batter free from lumps. (If you should have lumps, just strain the batter using a sieve)
Thin the batter down with the additonal 65ml of water and stir in the oil. Mix well. Cover bowl and allow batter to stand for 20 - 30 minutes.
Make the coconut filing and set aside to cool.
To make the pancakes, heat a small non-stick frying pan over medium heat. Using a heat-proof brush, lightly brush you pan with some oil. Ensure your pan is sufficient hot (a drop of water should sizzle instantly) before starting on the pancakes.
Stir batter, pour about 2 Tbsp of batter into the pan and immediately rotate the pan so that the batter covers the base in a thin layer. (You want to achieve a pancake size of about 5" circle) Allow batter to set and just begin to brown. Flip pancake over and allow the other side to cook, just for a few seconds.
Turn the pancake out onto a plate. Continue making the pancakes, stacking the finished ones on top of each other as you go along. As the batter tends to thicken as you cook the pancakes, you might need to thin it down with a tablespoon or 2 f water.
To Assemble:

Place 1 Tbsp of filing about 1/3 bottom of the pancake.
Fold both sides towards the middle and roll the pancake away from you, neatly enclosing the filing and creaing a little parcel.
Questions:
You may like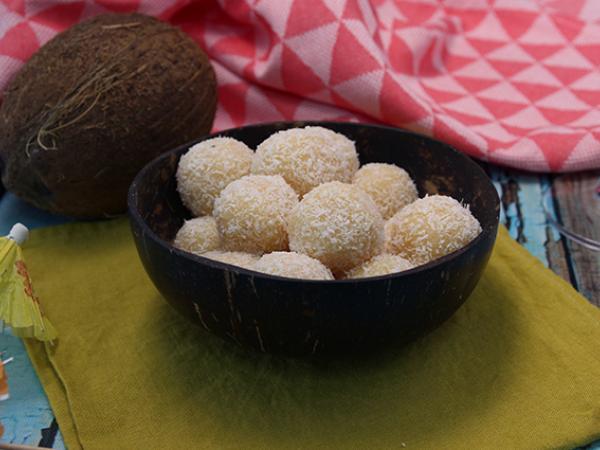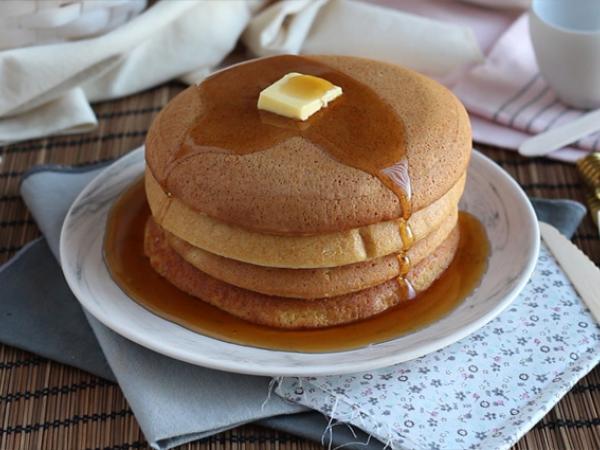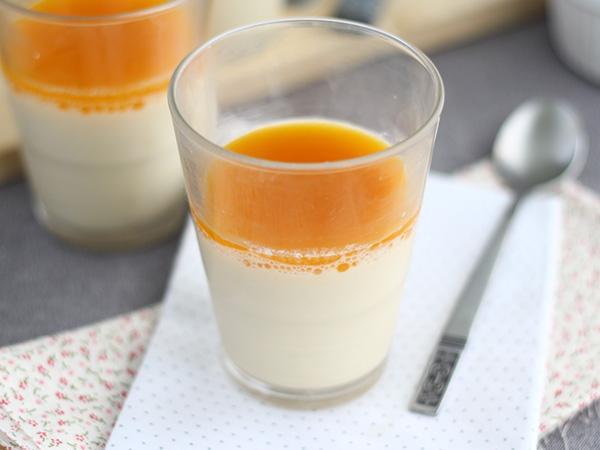 Recipes
Related articles