Leftover Roast Chicken Fritters (for lack of a better name)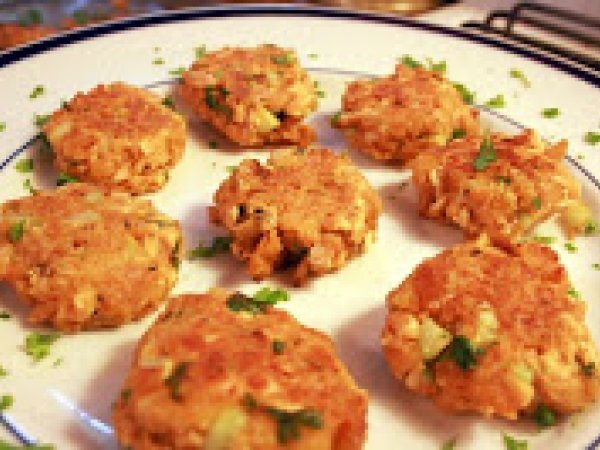 Preparation
Combine the chicken, celery, lemon juice, parsley, and spices, along with a pinch of salt and several grindings of pepper.
Squeeze the bread to remove most of the milk, and add to mixture.
Add one egg and mash together with your hands. See where you're at. You want the mixture to have the consistency of a meatball. Likely it will be too wet at this stage, so you'll want to add bread crumbs or crumbled crackers. Eventually, it should hold together well enough to make a small ball that doesn't stick to your hands.
Heat a pan and make a tiny patty. Fry it quickly and taste. Then make adjustments to mix for seasoning. Make patties by first rolling into a ball slightly larger than a walnut, and then flattening.
Fry in olive oil until golden on both sides.
Serve with a sauce of your choosing (our favorite simple sauce these days is equal parts water and sour cream, with a nice bit of chopped dill, some sumac, and a little lemon juice).
Questions:
You may like
Recipes