Steamed dumplings
Steamed dumplings
A wonderful little recipe, a little stuffy and it's really love.
Ingredients
1 lb. ground meat of choice (use turkey)
---
---
1/2 teaspoon cornstarch
---
1 tablespoon + 1/2 tsp soysauce
---
---
1 teaspoon sesame oil
---
1 teaspoon vegetable oil
---
1/2 teaspoon pepper
---
---
---
---
1 tablespoons green onion
---
1/2 teaspoon oyster sauce
---
1/2 teaspoon cooking wine
---
3 tablespoons bokchoy (chopped)
---
40-50 pcs. dumpling wrappers (store bought)
Preparation
In a bowl, thoroughly mix all the ingredients together.
Spoon 1 tablespoon of the filling on one dumpling wrapper.
Moisten the edges of the wrapper, fold in half then press the top part to seal.
With the side of your thumb and pointer finger (on your left hand), press the left side of the dumpling to seal.
Do the same to seal the other side of the dumpling.
Continue filling the other wrappers. Set aside the pieces you want to cook right away. Store the remaining pieces in a freezer bag and freeze.
Steam for 20 minutes. (Don't panic when the wrappers become wrinkly. They're supposed to do that.)
Observations:
Serve with your favorite dipping sauce. (Mine is soy sauce with lime or lemon.)
Note: How do you do a taste test? Drop a small amount of the mixture in boiling water. Wait for it to cook, which shouldn't take long, then taste. Adjust the seasonings as needed.
Photos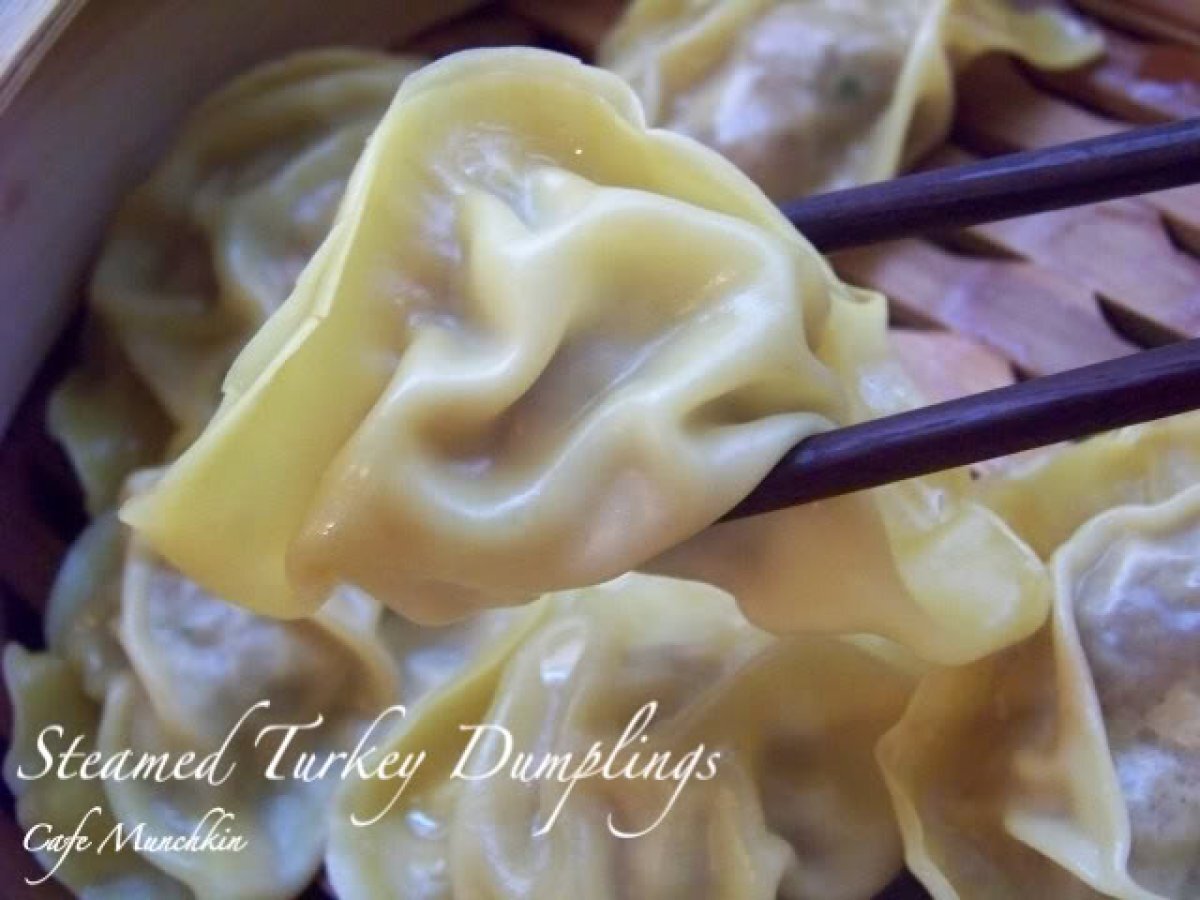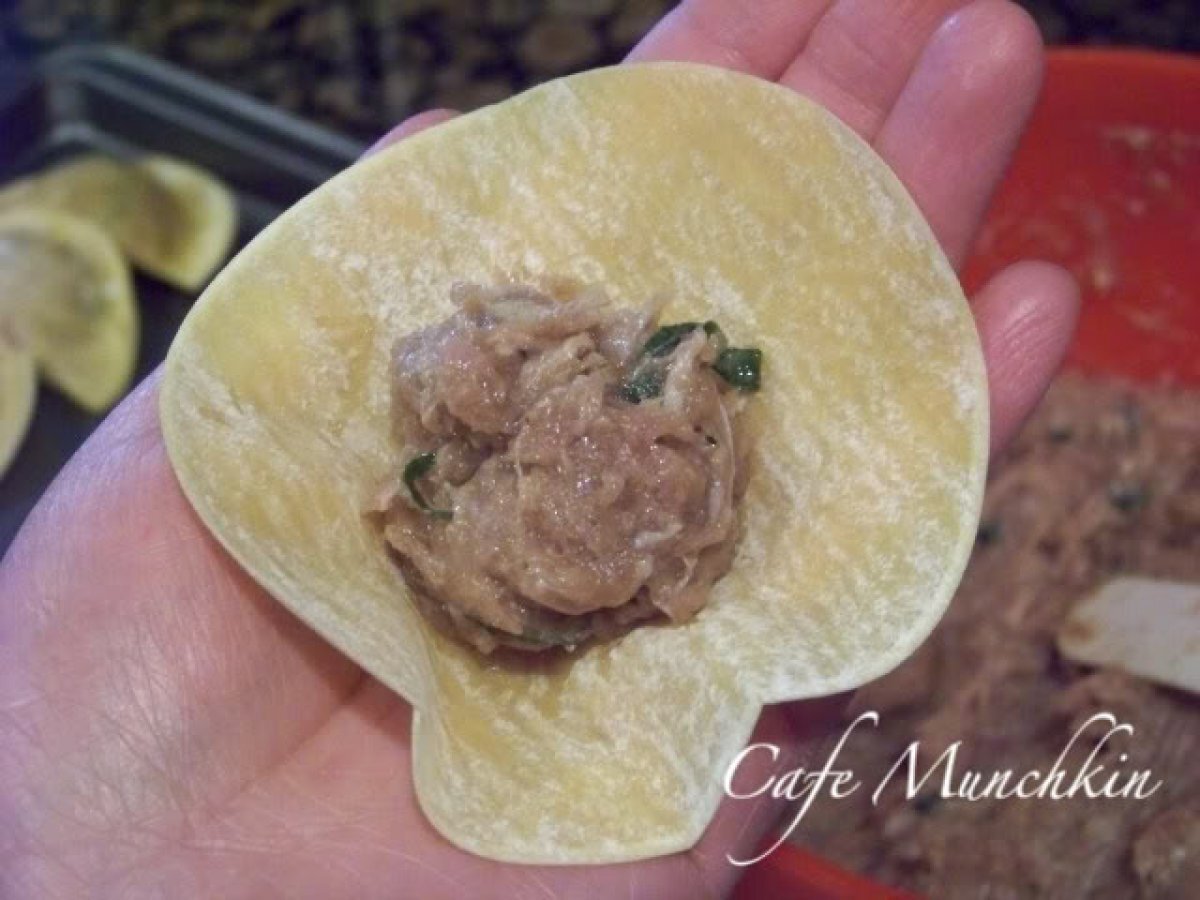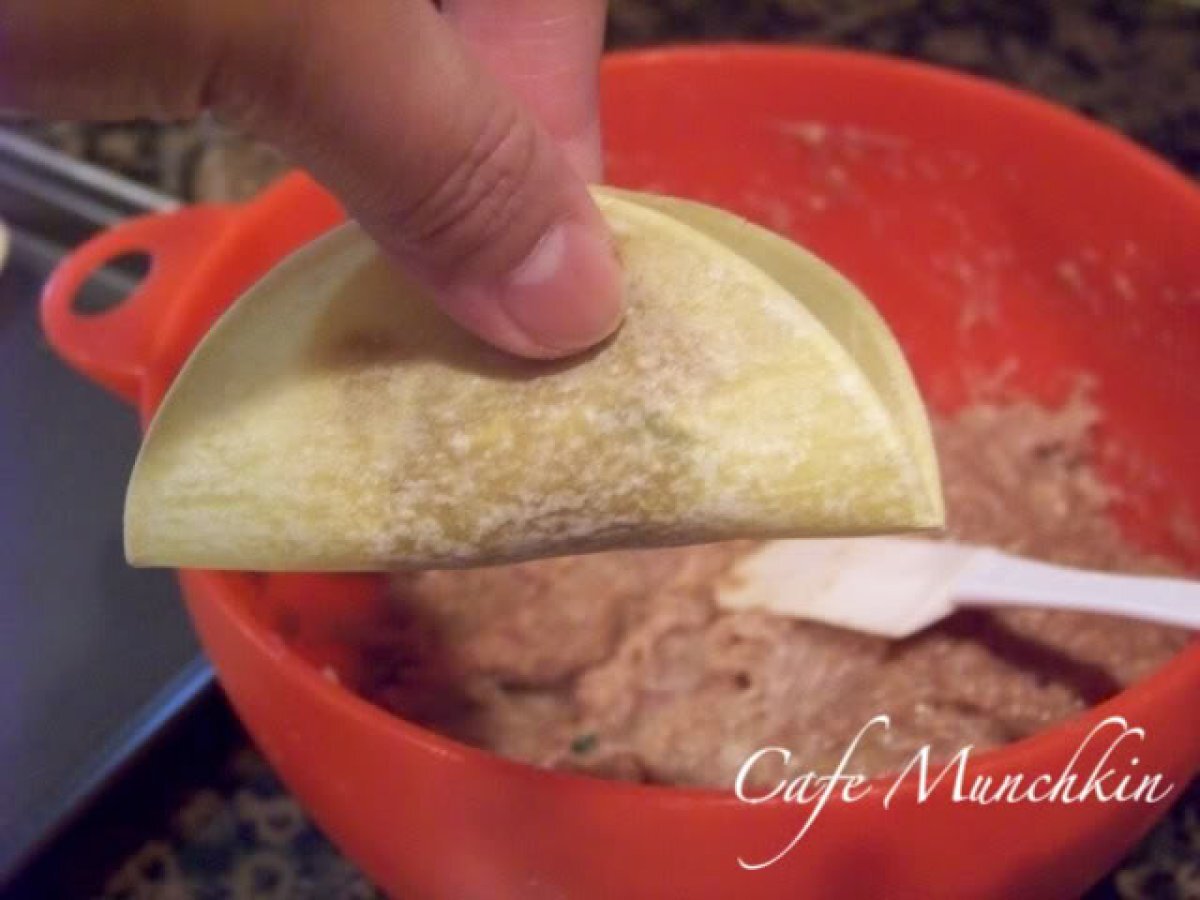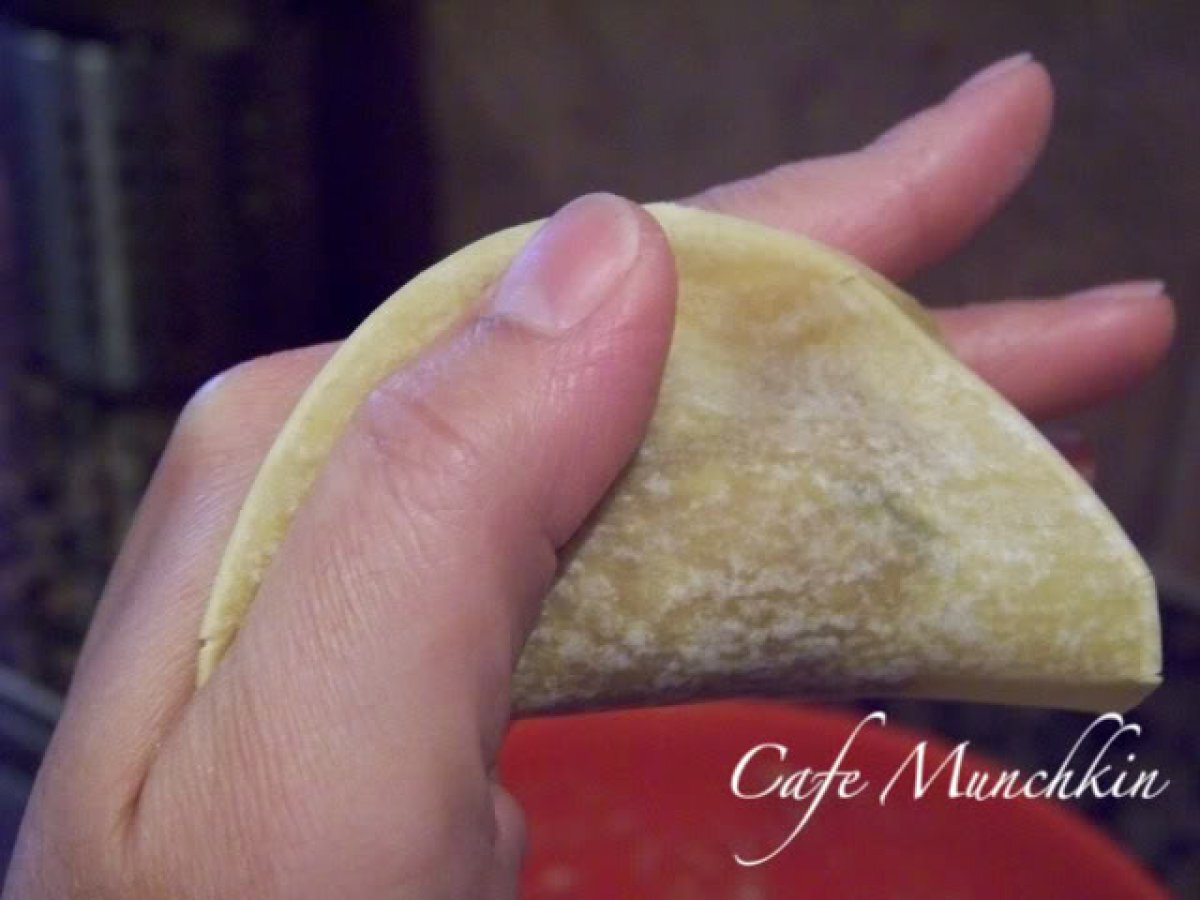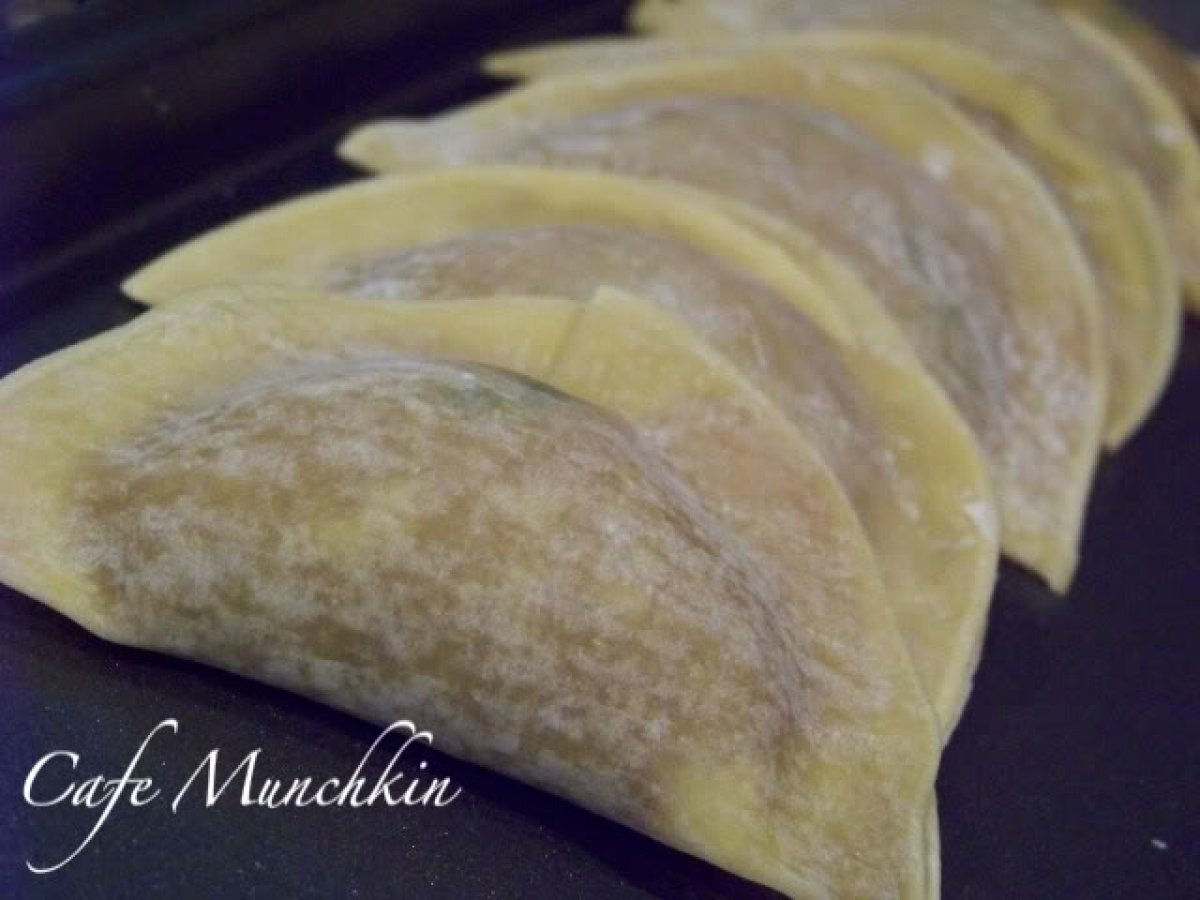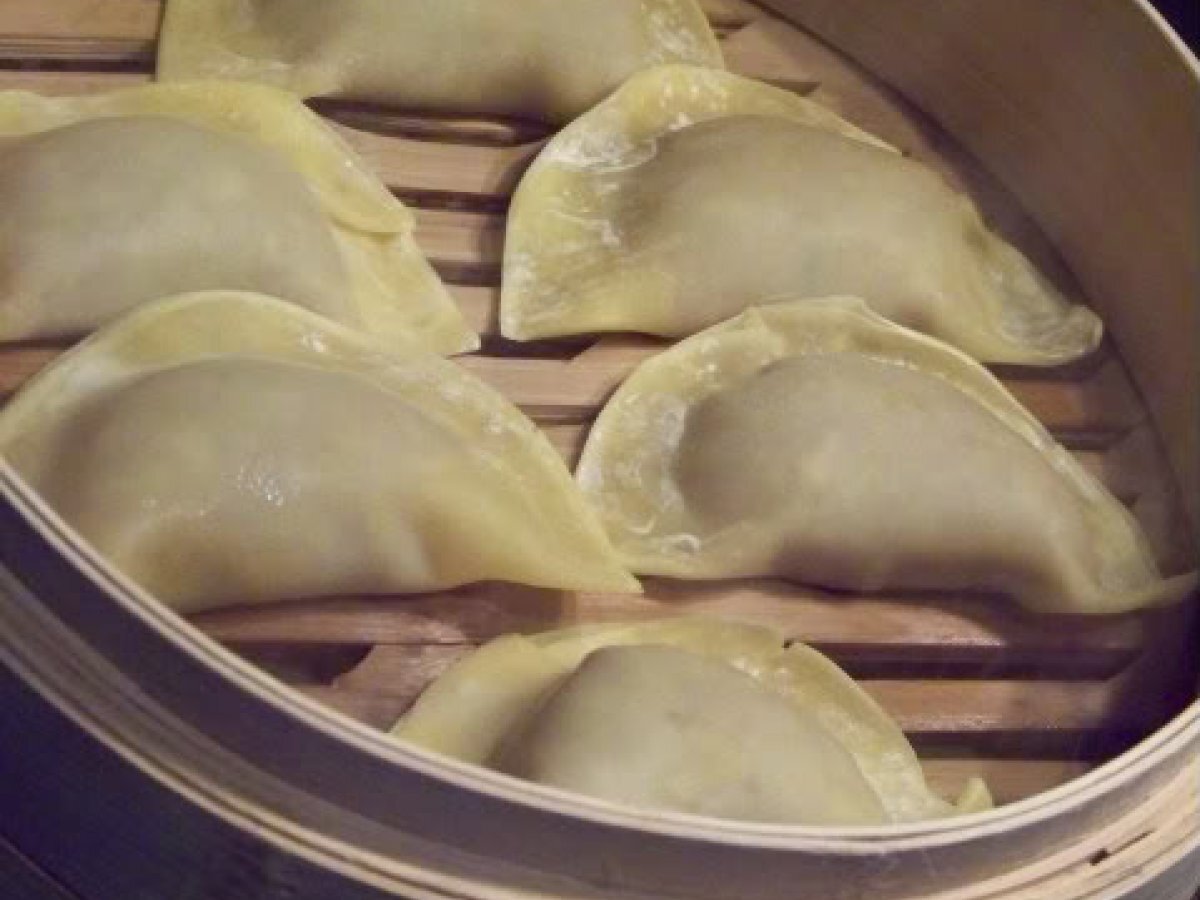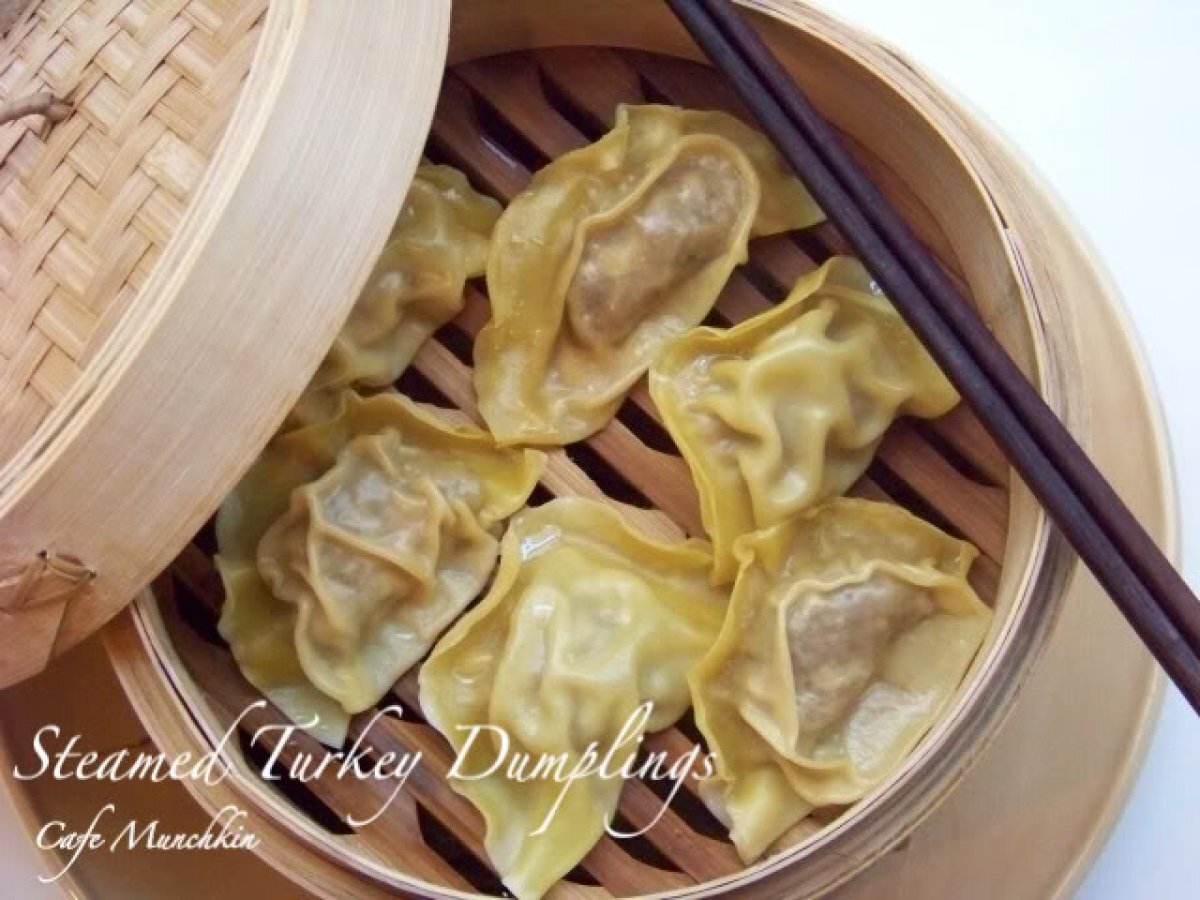 Questions:
Related recipes
Recipes