Chicken dumplings
Chicken dumplings
Try this dumplings recipe stuffed with chicken. A healthy meal everyone will love !
Preparation
Dough : Put flour + egg white + salt + manioc starch in a bowl. Knead, adding water gradually until well combined. Wrap the dough and refrigerate 20 min.

Stuffing : Chop the onion and ground the chicken breasts or use grounded chicken. Mix onions + grounded chicken + manioc starch + salt (glutamate) + soy sauce + pepper.

Form little balls (2-3 cm diameter) with 1 tsp stuffing and refrigerate 20 min.

Spread the dough (about 1 mm thickness). Put the stuffing balls on the dough and cut squares around the balls.

Boil water in a large pot with some salt. Fold the dough around the stuffing balls and put the dumplings in the boiling water. Remove from water when they float.

Put the dumplings in a steaming basket and cook during 45 minutes.

Dip your dumplings in soy sauce !
Photos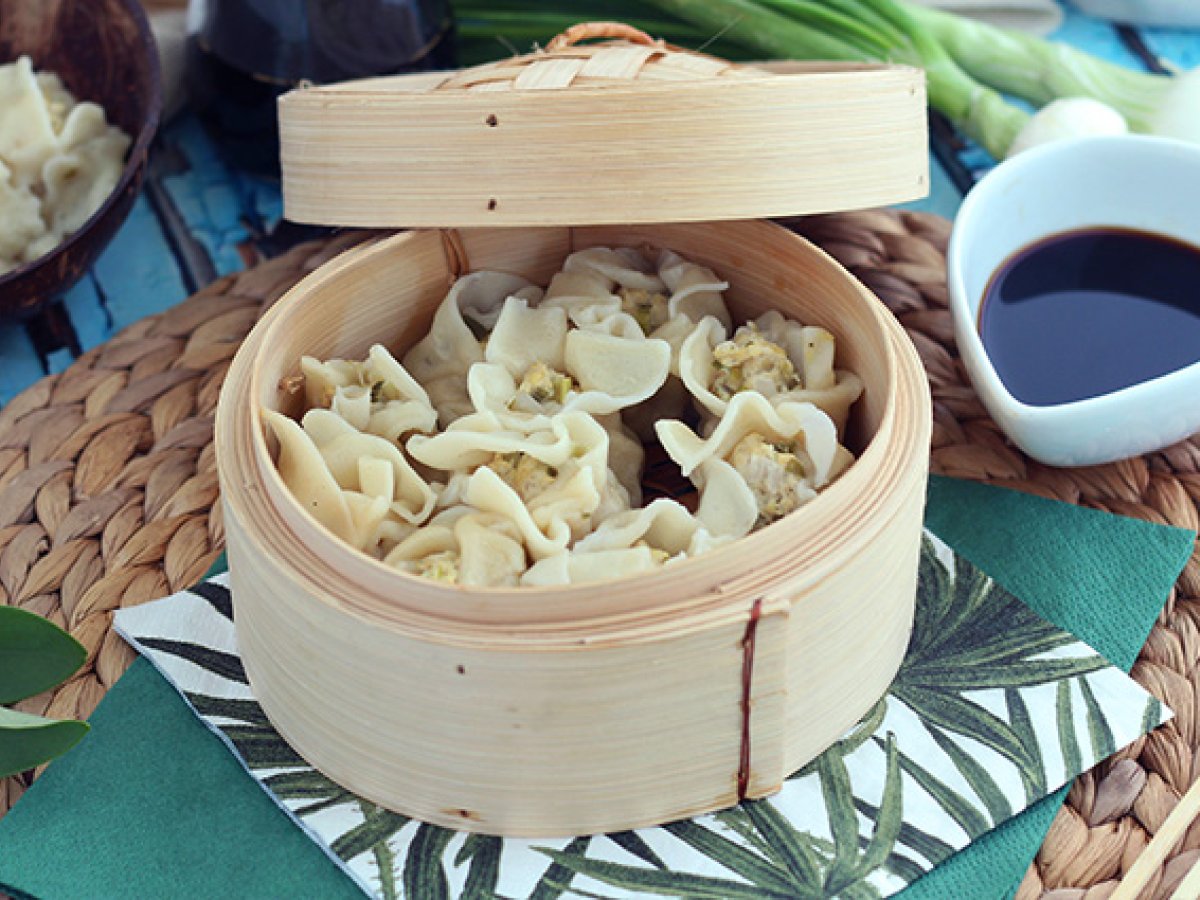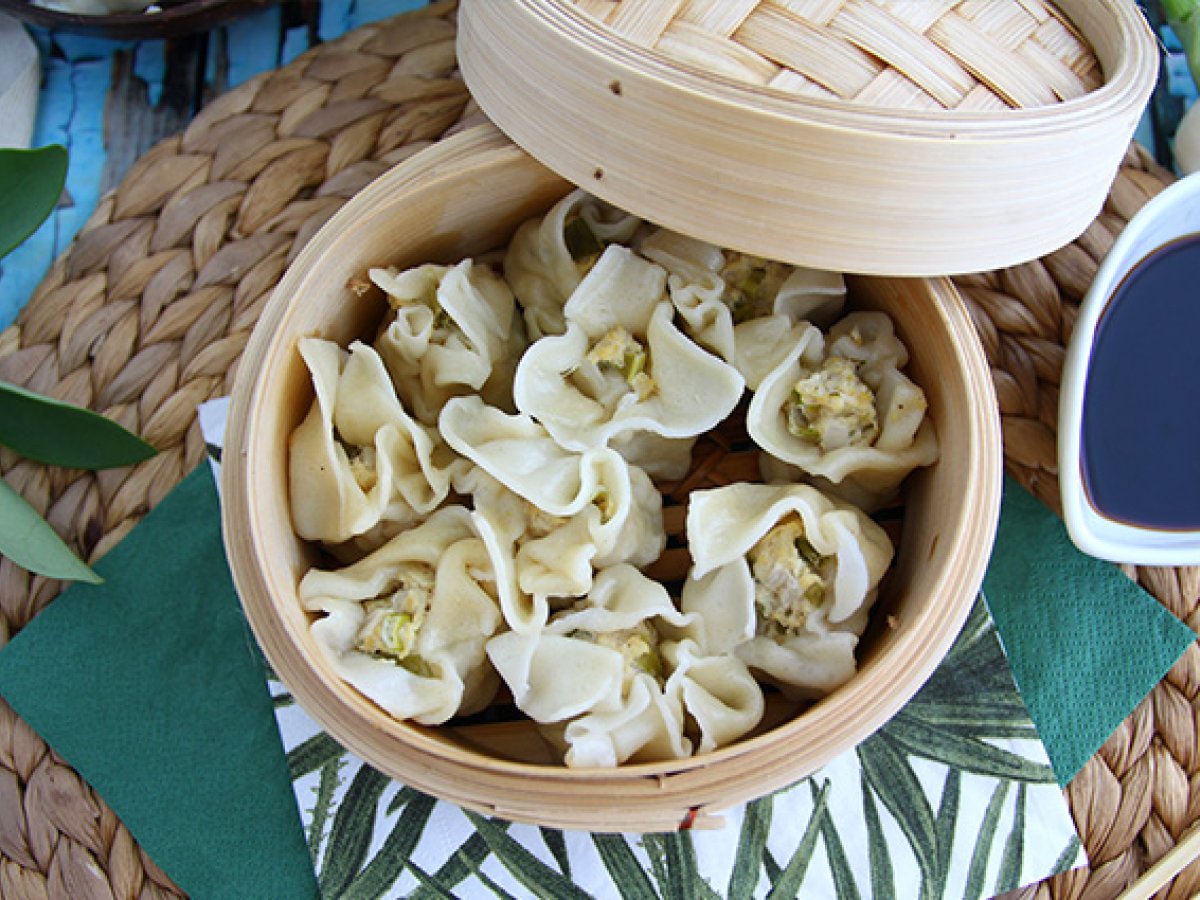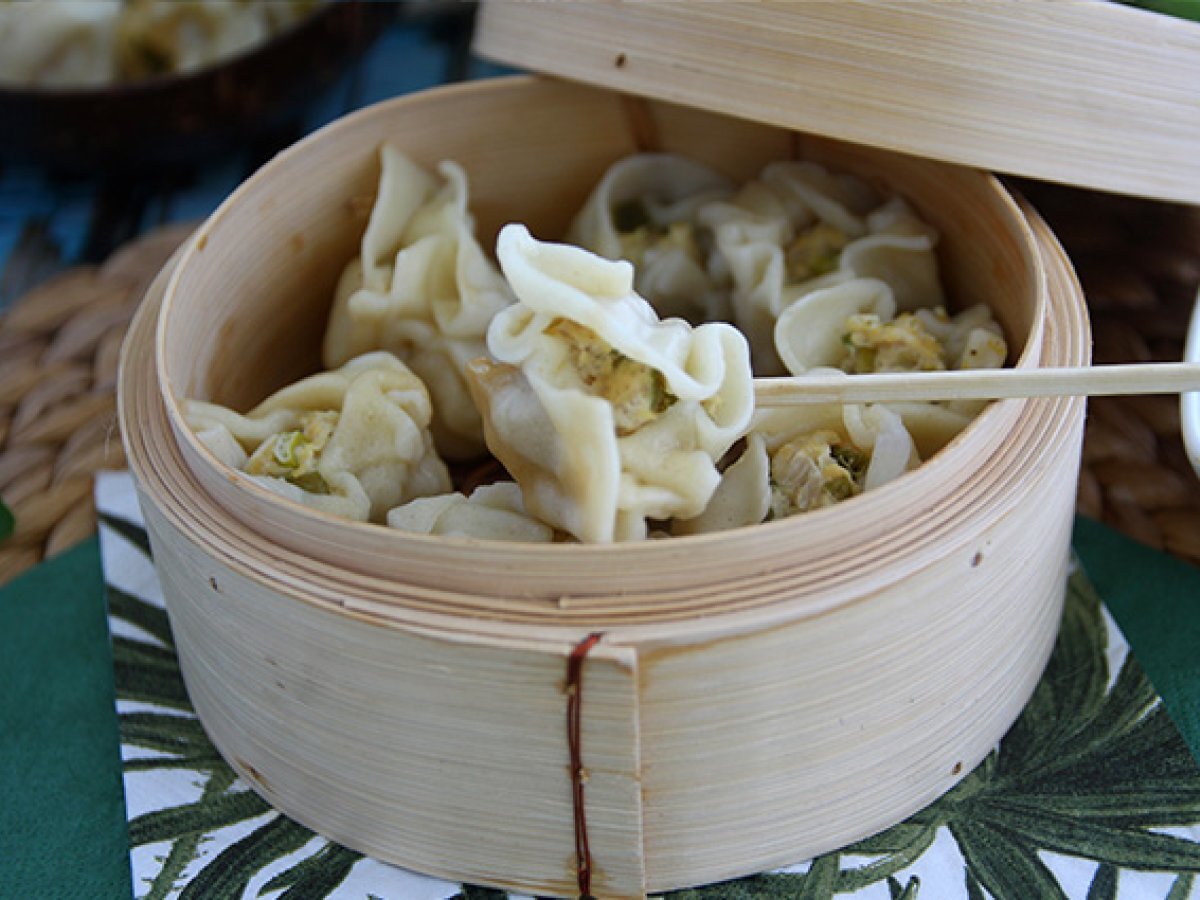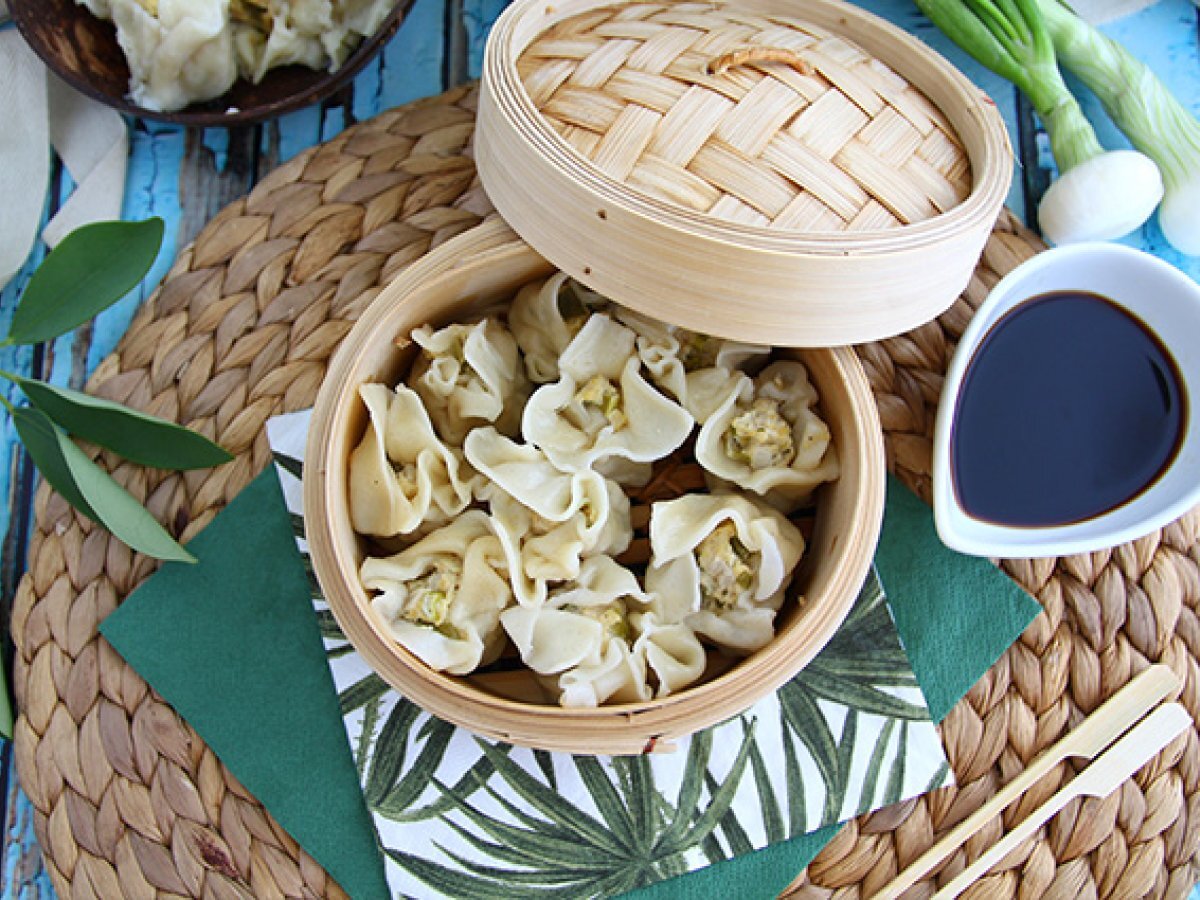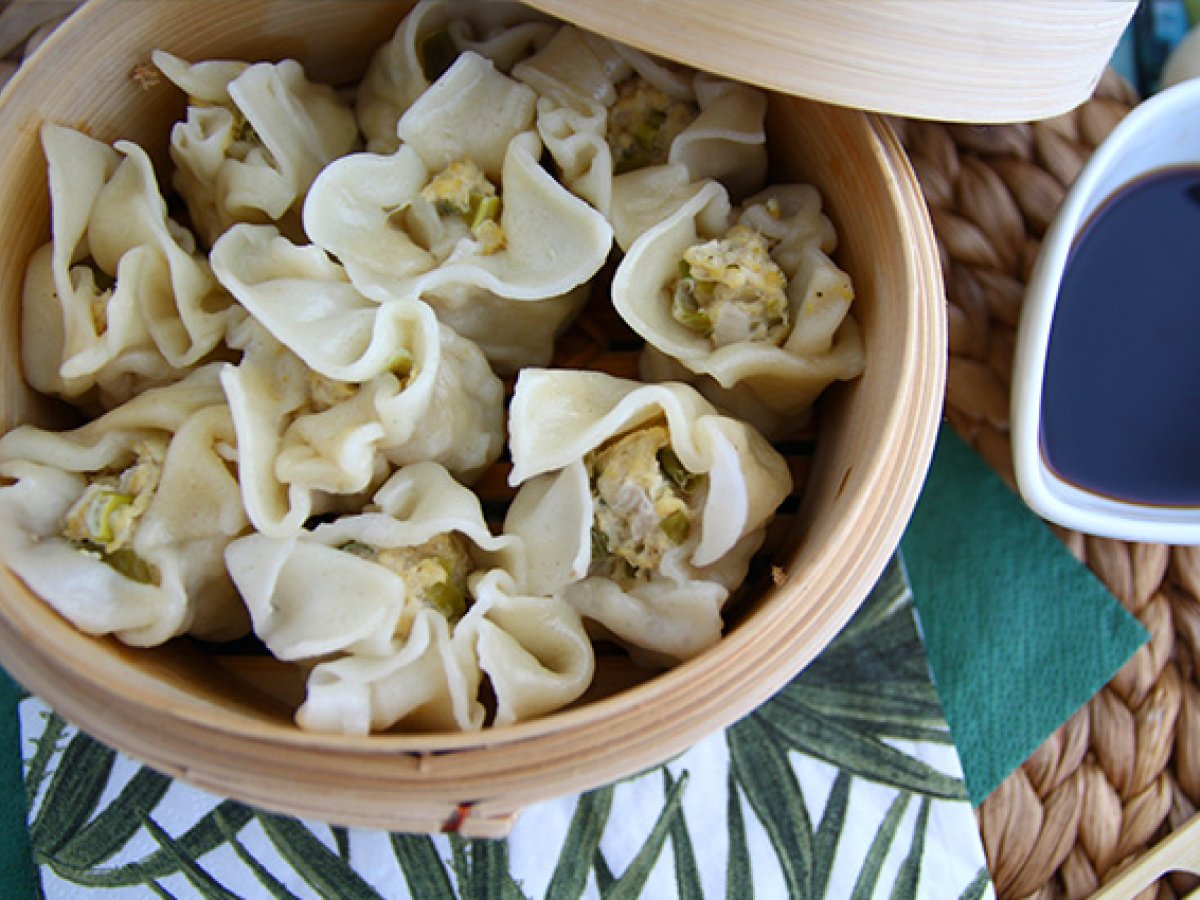 Questions:
Related recipes
Recipes