Steamed radish dumplings/loh pat pan
Preparation
Peeled and shred turnips. Add a pinch of salt and let it sit for about 15 minutes. Squeezed out excess water.
Pound dried shrimps finely in a mortar and pestle (or use food processor). If using banana leaves, cut into 4 x 3 inch shapes. Brush leaves lightly with some oil.
Heat some oil in pan and fry shallots and dried shrimps till fragrant. Add radish, follow by soy sauce.
Cook for another 10 minutes till radish is soft. Add some water if mixture gets dry. Season to taste. Remove from heat and set aside.
In a large bowl sift the dry ingredients and add warm water. Stir to mix and add lard. Knead to a smooth dough and roll out to a thick rope. Cut into 12 pieces.
Put some oil in your hand (this will prevent dough from sticking). Put a piece of cut dough in the palm of your hand and flatten the it into a circle.
Place some filling in the center of the dough and fold in half. Pinch the dough to seal and crimp at edges. Place on oiled leaves. Steam for 15-20 minutes over high heat. Serve warm.
Photos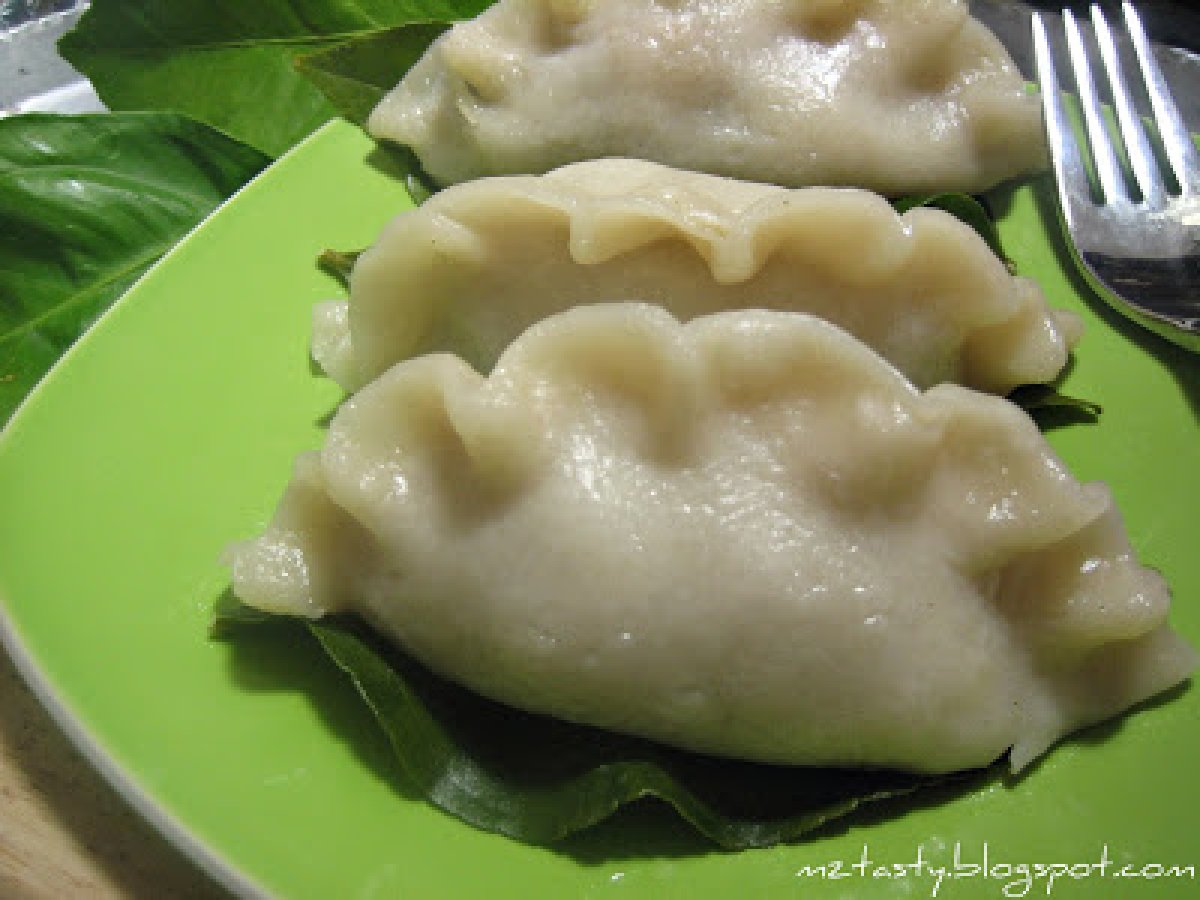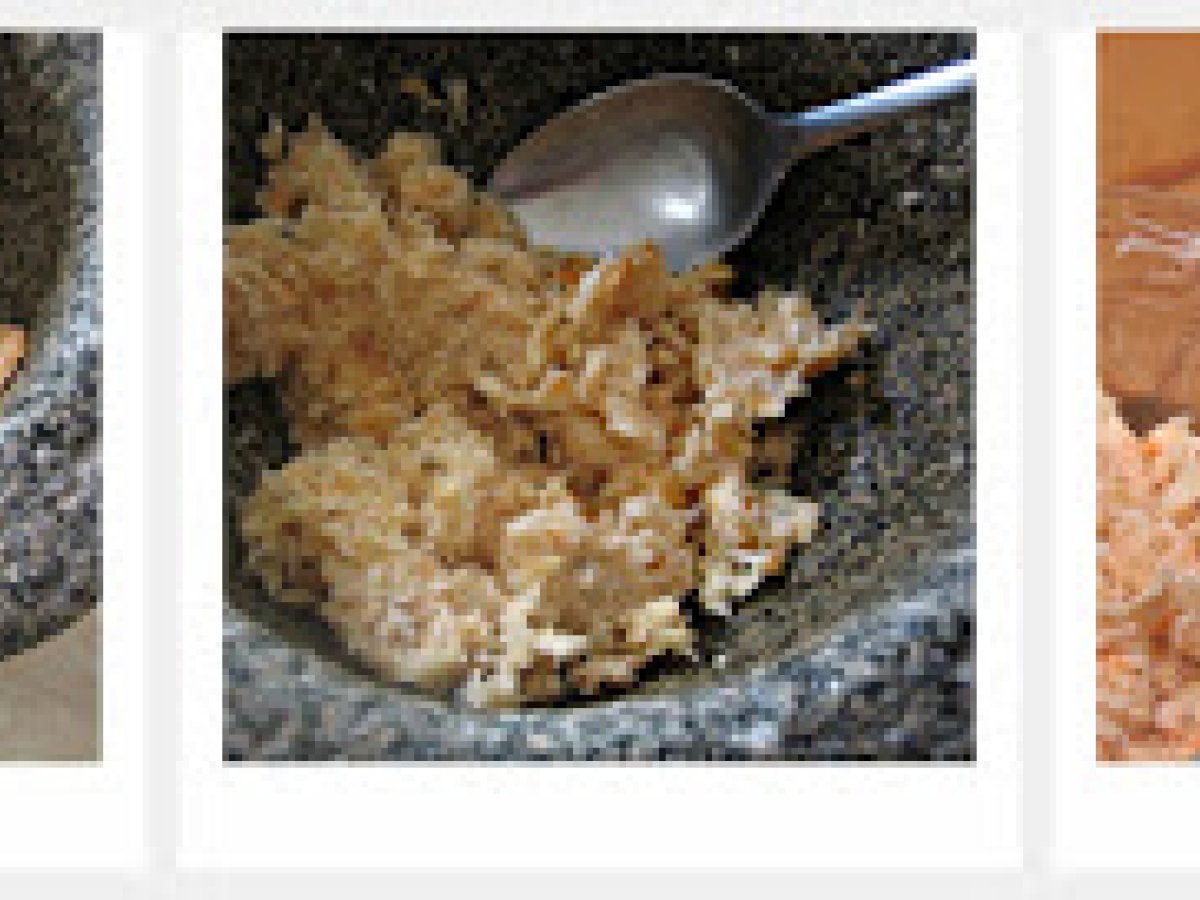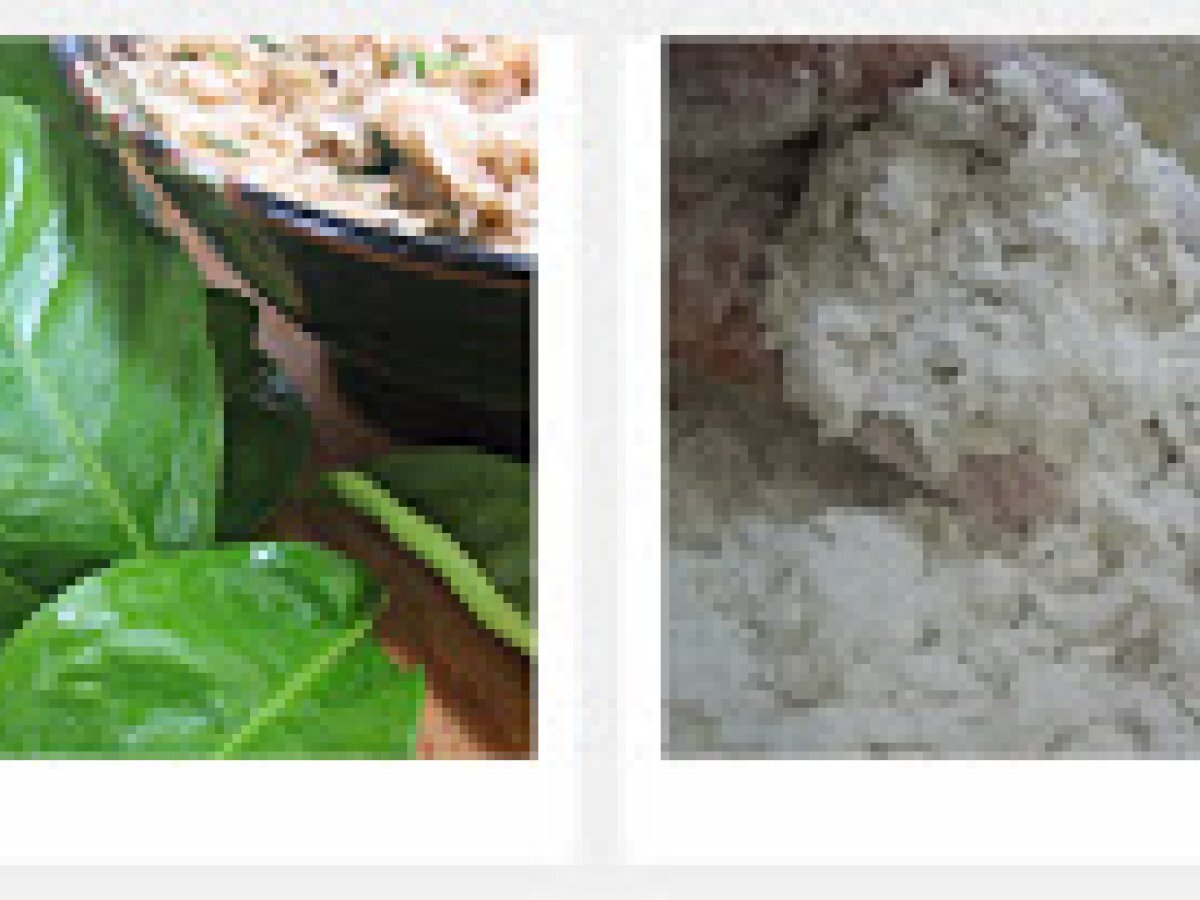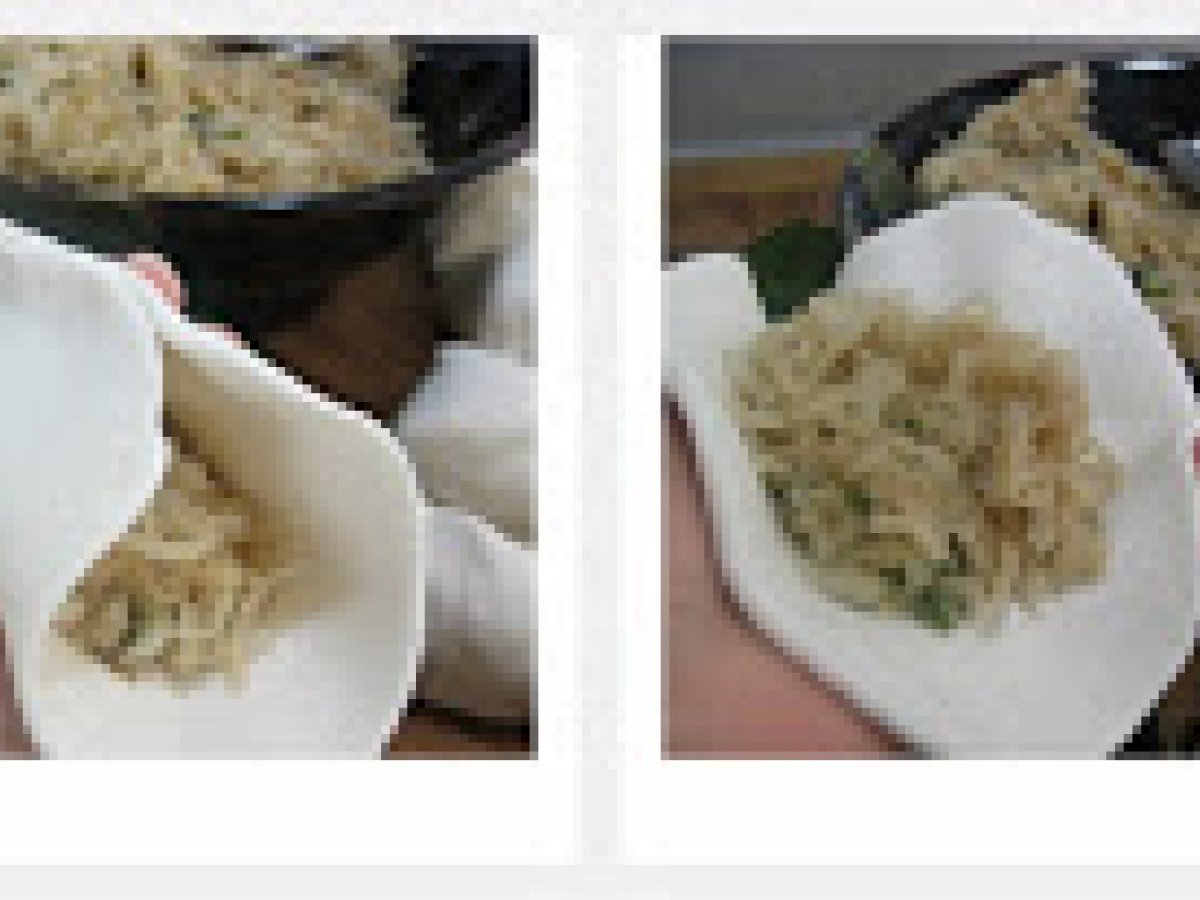 Questions:
You may like
Recipes