The best buttermilk biscuits, thank you southern living
The best buttermilk biscuits, thank you southern living
Here a good receipt for a good breakfast! it is a delight which accompanies perfectly your coffee by the morning.
Preparation
Cut butter with a sharp knife or pastry blender into 1/4-inch-thick slices. Sprinkle butter slices over flour in a large bowl. Toss butter with flour.
Cut butter into flour with a pastry blender until crumbly and mixture resembles small peas.
Cover and chill 10 minutes. Add buttermilk, stirring just until dry ingredients are moistened. Turn dough out onto a lightly floured surface; knead 3 or 4 times, gradually adding additional flour as needed.
With floured hands, press or pat dough into a 3/4-inch-thick rectangle (about 9 x 5 inches). Sprinkle top of dough with additional flour. Fold dough over onto itself in 3 sections, starting with 1 short end
Repeat entire process 2 more times, beginning with pressing into a 3/4-inch-thick dough rectangle (about 9 x 5 inches).
Press or pat dough to 1/2-inch thickness on a lightly floured surface; cut with a 2-inch round cutter, and place, side by side, on a parchment paper-lined or lightly greased jelly-roll pan.
Bake at 450° for 13 to 15 minutes or until lightly browned. Remove from oven; brush with 2 Tbsp. melted butter.
Nutritional informations:
for 1 serving
/
for 100 g
Nutrition:
Nutritional information for 1 serving (88g)
Carbo:

35.2g

Total fat:

28g

Saturated fat:

18.5g

Proteins:

10.1g

Fibers:

1.6g

Sugar:

8.3g

ProPoints:

12

SmartPoints:

18
Photos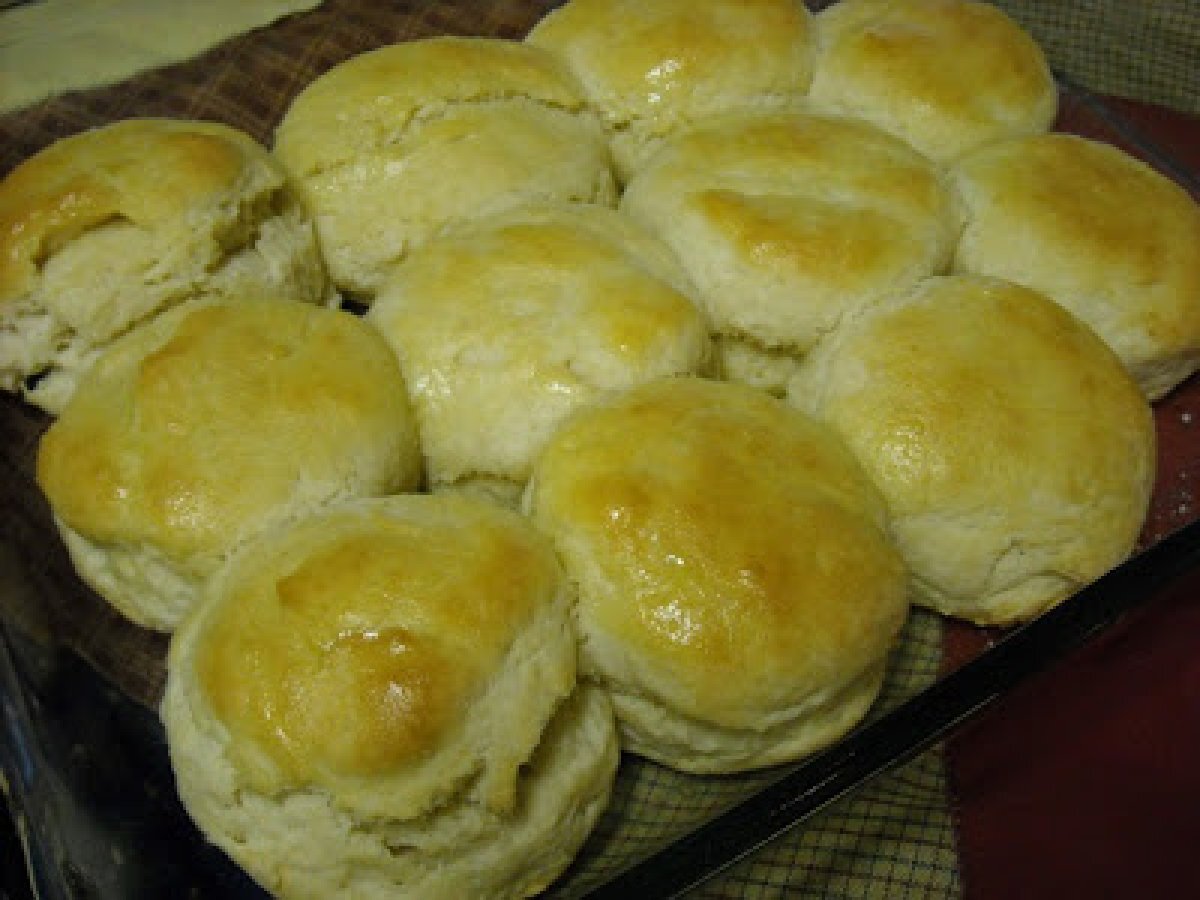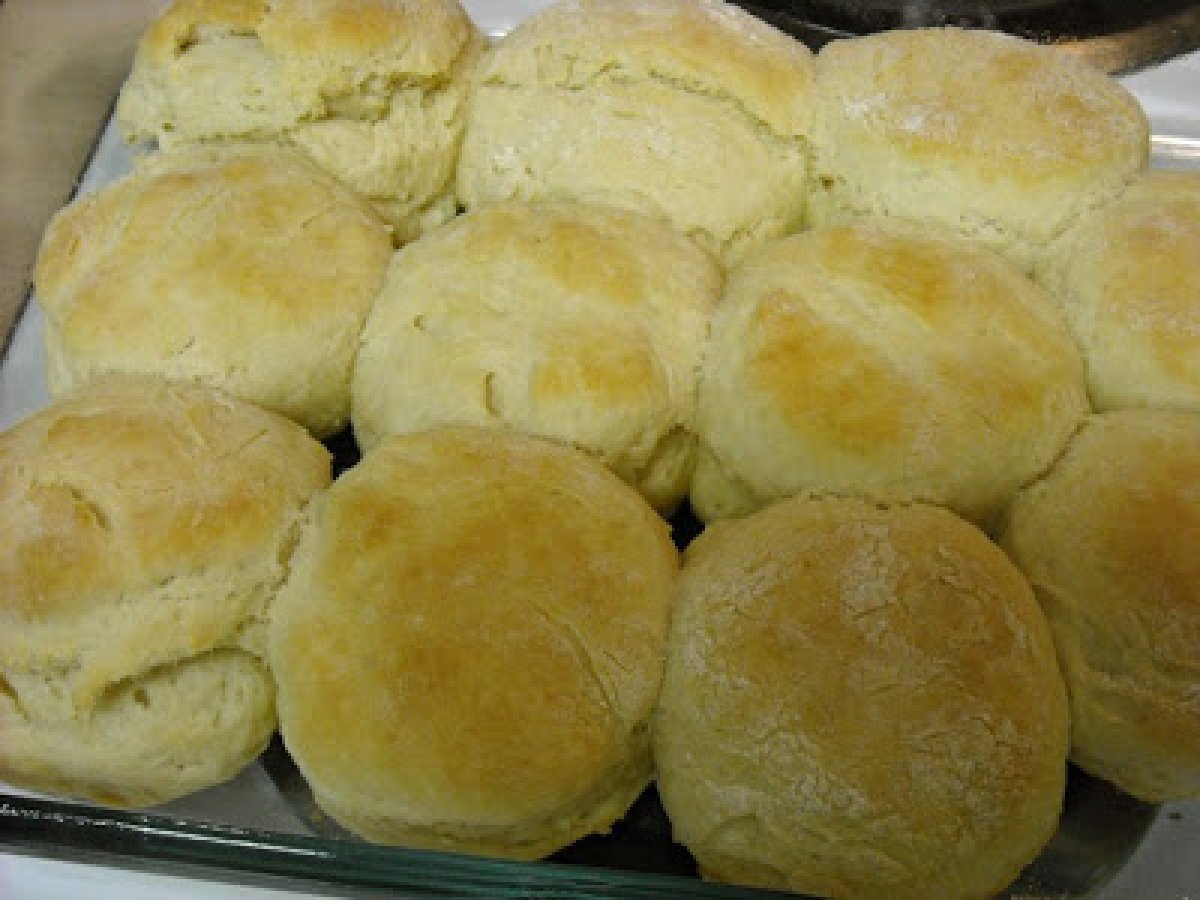 You may like
Recipes
Related articles