Chocolate fudge with salted butter caramel
Chocolate fudge with salted butter caramel
You'll love this smooth and lovely and creamy cake : all you need is this Chocolate fudge with salted butter caramel. Believe us !
Step by step, you'll learn to make this delicious recipe !
Ingredients
Materials
7 inches diameter springform pan
---
Preparation
In a bowl, mix the eggs with the vergeoise sugar.

Melt the chocolate with the salted butter.

Prepare your salted butter caramel :Put the sugar in a pot at medium heat. Leave it melt and caramelize, shaking the pot sometimes to stir.

Once the caramel has formed, add the butter at once (be careful of the splashes). Mix well.Then pour the cream, and mix until the caramel is melted. Bring to a boil, then thicken it during 10 minutes, stiring regularly. The caramel will be still liquid, but it will get thicker once it has cooled down.

Take 2 tablespoon caramel and fold into the melted chocolate and butter mix.

Mix this with the egg and sugar mix and add the flour. Mix again.

Pour the mixture in a buttered and floured springform pan and put it in the fridge during 2 hours.

Then, put it in the oven at 410°F during 5 minutes and 248°F during 35 min. Let it cool down and put it in the fridge during one night.

There you are ! After all this patience, your Chocolate fudge with salted butter caramel is ready !
Observations:
Use the caramel left to cover your slice of cake.

If you want your cake to be more baked, bake 10 to 15 minutes more.
Photos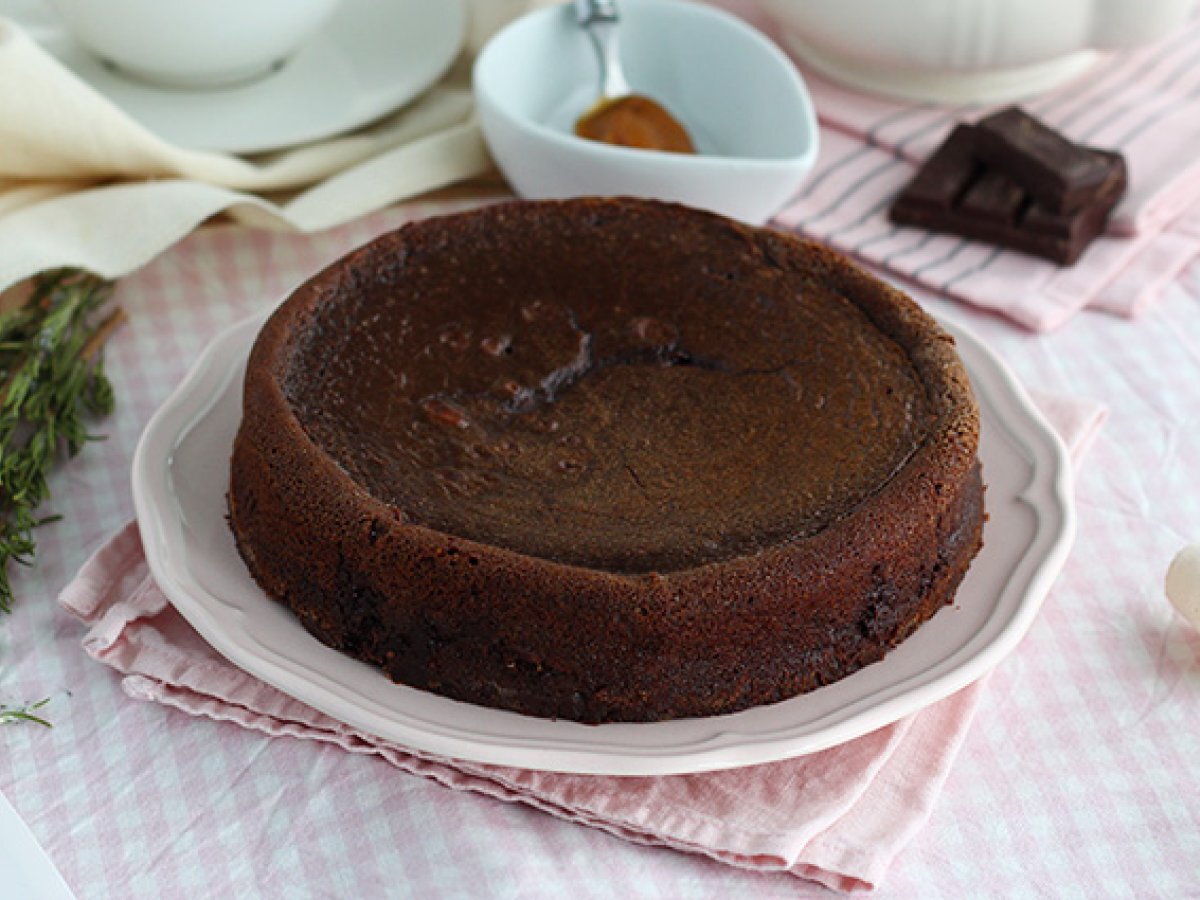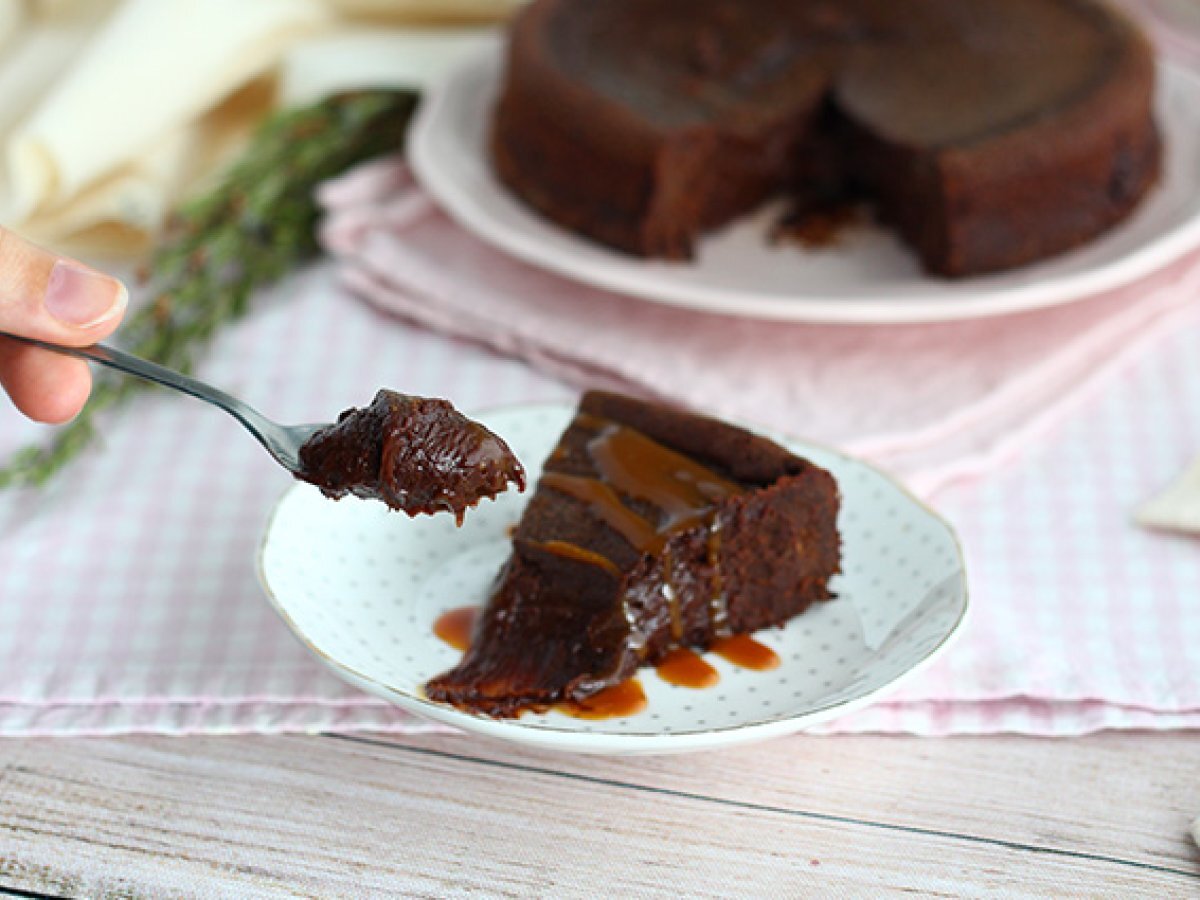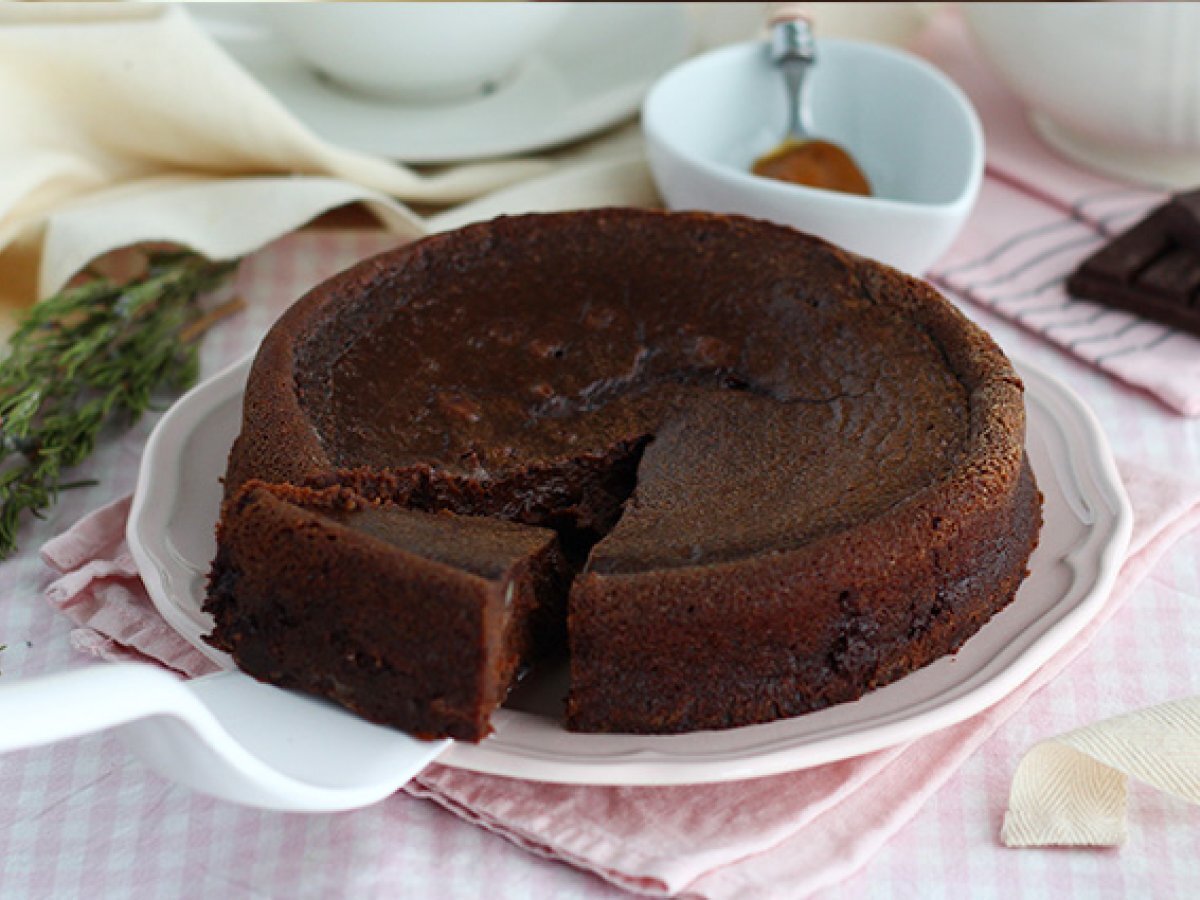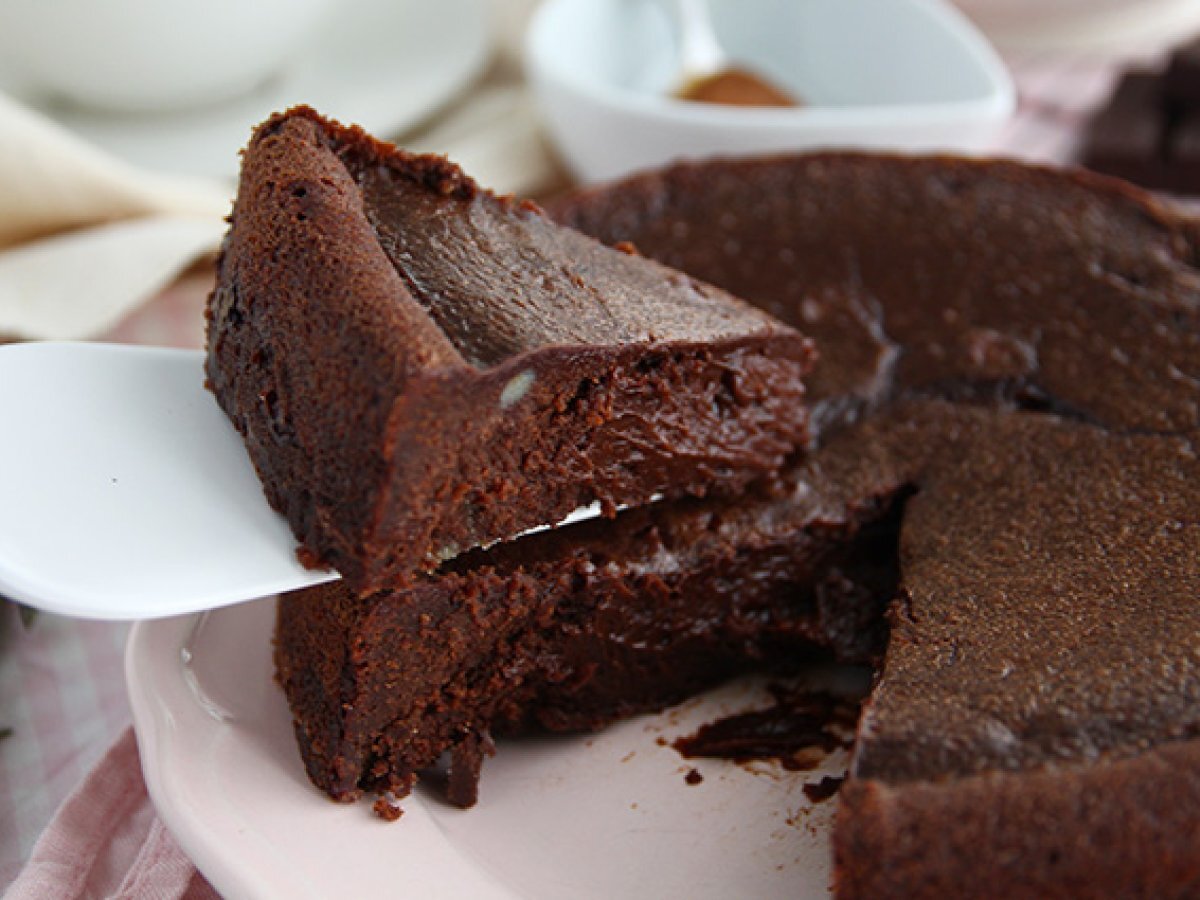 Questions:
Related recipes
Recipes