Apple pie, the classic
Apple pie, the classic
or
If you really enjoy apples, this recipe is the classic to bake!
Ingredients
1 pie crust
---
---
---
---
---
1/2 tsp nutmeg
Materials
9 inches pie pan
---
Preparation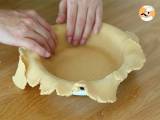 Step 1
Grease the pan, roll out 2/3 of the pie crust, and put it in the pan. Sting the bottom with a fork.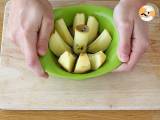 Step 2
Peel and roughly cut the apples.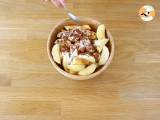 Step 3
Put them in a bowl, sprinkle with the sugar, the cinnamon and the nutmeg. Mix.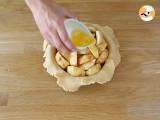 Step 4
Put the apples in the pie crust. Drizzle with the melted butter. Roll out what is left from the crust, and cover the apples. Press the edges to make them stick, then cut the excess.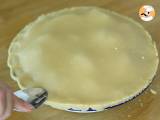 Step 5
Use a tablespoon to ornate the edges. Slit the top using a knife, shaped like a cross.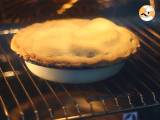 Step 6
Bake 50 minutes at 350°F (180°C).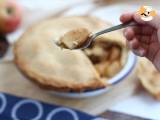 Step 7
There you are, your apple pie is ready!
---
---
Related recipes
Recipes
Related articles