Buttery apple cake
Delicious to eat, easy to make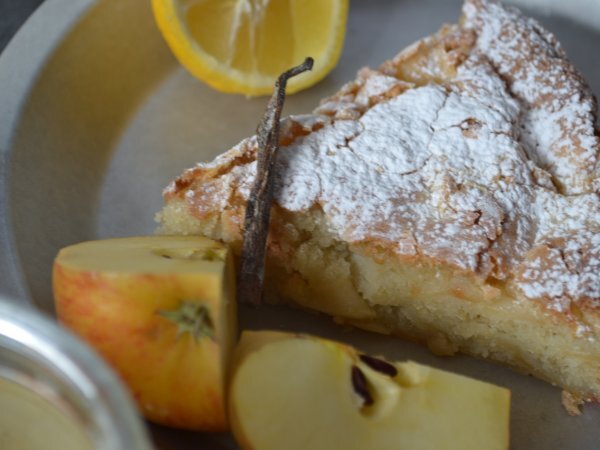 Recipe type:
Dessert
Number of serving:
6 servings
Preparation time:
20 minutes
Cook time:
30 minutes
Ready in:
50 minutes
Difficulty:
Easy
Ingredients:
Preparation:
Step 1:
Melt the butter, and before adding the apples, take few spoons out in a separate bowl and put aside.
Cook the apples until tender, it should take 10 to 15 minutes, then remove from the heat and let it cool
Step 2:
Beat the eggs and the eggs yolk well, add the melted butter that was previously set aside, keep beating, then add the sugar, lemon zest and vanilla. At the end stir in the flour mixed with baking powder and the apples.
Step 3:
Transfer into generously greased cake pan, smooth the top and bake in the preheated oven for about 30 minutes.
Step 4:
. Let it cool completely on a wire rack and dust with icing sugar.
Questions:
Related video
Related recipes
Recipes