Chilled pineapple and cucumber soup with a garlic, basil and brazilian nut pesto
Preparation
Place all the soup ingredients in the bowl of a food processor or blender and purée. You can add some more water if necessary. Once you finish processing, let the soup cool completely (freeze for the first 30 minutes then transfer into the fridge for another 30 minutes). In the meantime, you can prepare the pesto.
Coarsely chop the nuts in a food processor or coffee grinder. Peel and mince the garlic. Wash the basil leaves and break them with your fingers.
Place the nuts and garlic in a (preferably marble) mortar and pound briefly with the pestle. Add the basil, salt and lemon zest and pound a bit more.
Slowly pour the olive oil while you keep stirring with the pestle, then add the water, little by little, until you get to the right texture (it should still be a bit chunky to better complement the very light consistency of the soup).
If you don't have a mortar, you can use a food processor to make the pesto but be careful not to overprocess and overheat the mixture, which would lose both colour and taste.
However, the best option is to use a mortar and pestle method. As soon as the soup is completely chilled, divide it into individual serving cups and top with a dollop of pesto.
Sprinkle over a little chilli powder, finish with another little drizzle of olive oil if desired and serve.
Photos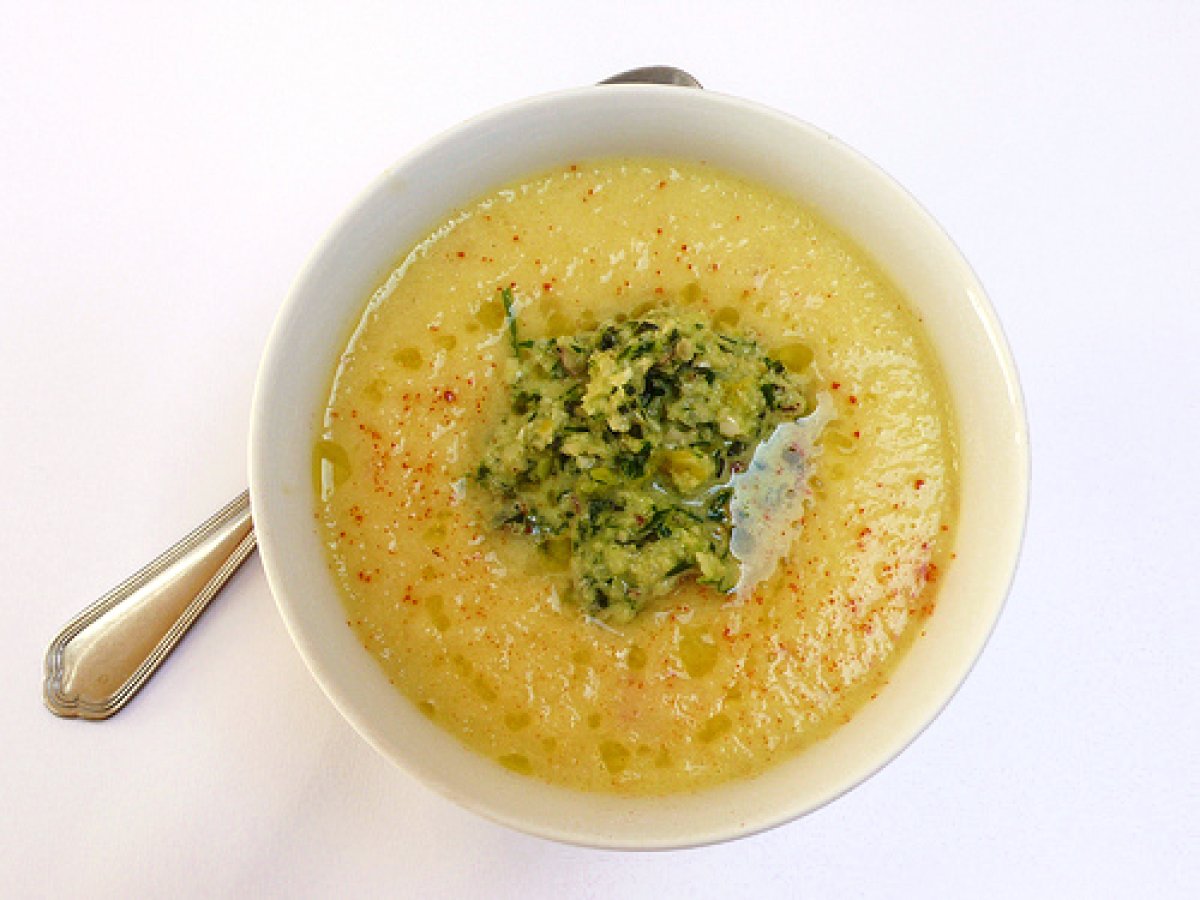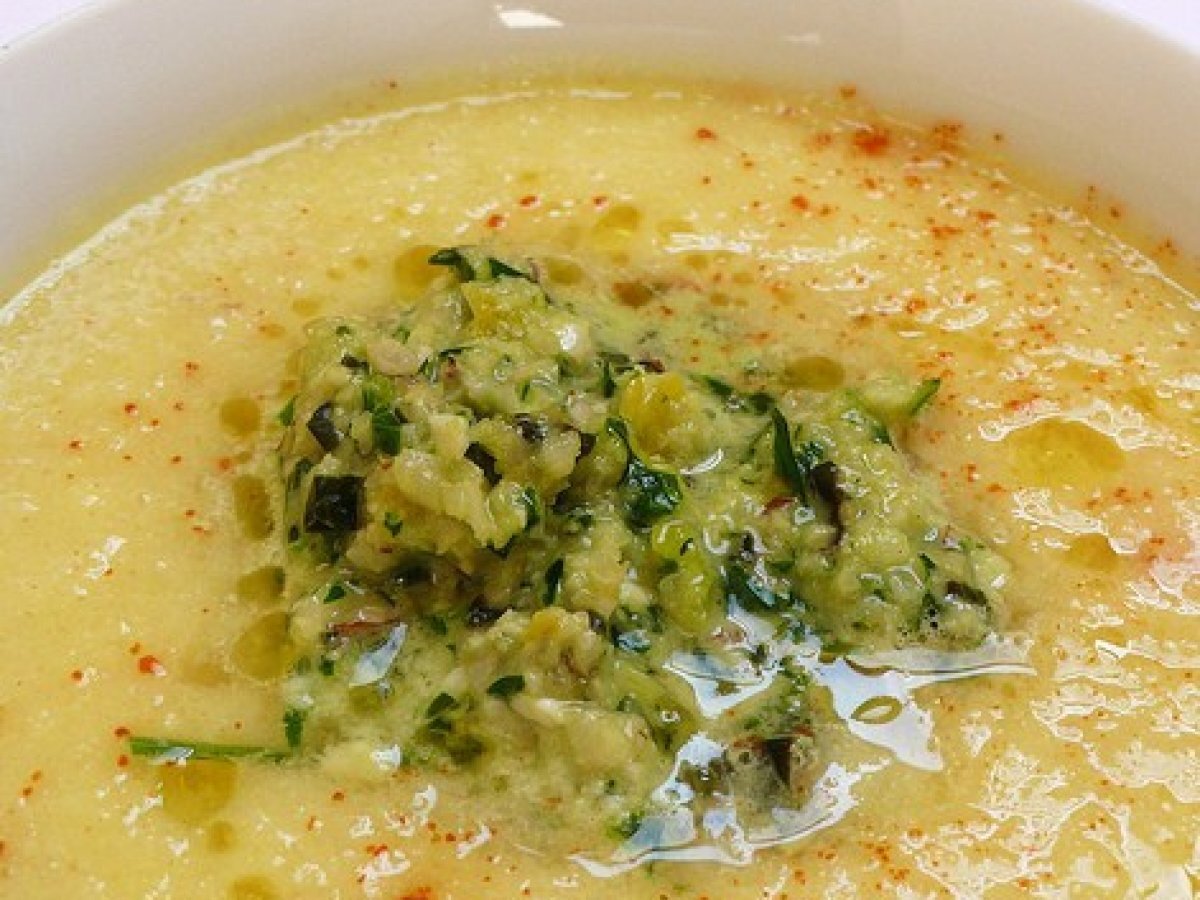 You may like
Recipes
Related articles