Dutch Apple Cake . . . History Will Remember This Cake!
Preparation
Preheat oven to 350 degrees. Spray a 10" springform pan with baking spray, or butter the bottom and sides.
To make the crust:
In a medium mixer bowl, using the paddle attachment, mix the butter until soft (about 30 seconds on a medium-high speed). Add the 1/2 cup sugar to the butter and beat until combined. Add all of the flour and beat until the mixture looks crumbly.
Pour the mixture into your prepared springform pan. Press the crumbs to cover the bottom of the pan, and halfway up the sides. Press firmly. (Try to get the thickness fairly even all over, but don't worry if it looks lumpy and rustic; it doesn't have to be as perfect looking as you'd probably want it to be for a cheesecake crust.).
Put the crust into the oven for about 18 minutes, until it becomes slightly golden around the top edge. Remove from the oven and set aside.
To prepare the filling:
In a medium mixing bowl, using the paddle attachment, beat the eggs until foamy. Add the 1/4 cup sugar. Beat for about 5 minutes, until the mixture looks thick and lemon colored. Gently fold in the sour cream.
In a large saucepan, combine the apples with a small amount of water (a cup or so). Bring the water to a boil, then reduce the heat to low. Simmer the apples, covered, for about 3 minutes just until they're tender. Drain them well and let them cool slightly.
Pour them back into a bowl, or back into the saucepan. In a small bowl combine the 1/2 cup sugar and the cinnamon. Pour this over the apples and stir to coat. Spread the coated apple slices evenly over the crust. Pour the sour cream mixture evenly over that and spread it with a spatula as needed.
To prepare the streusel topping:
Combine all the dry ingredients in a medium-sized bowl; add in the butter with a pastry blender until you see some pea-sized clumps. Refrigerate until ready to use. Sprinkle the streusel evenly over the top of the filling.
Bake the cake for about 35 minutes, until the top is quite golden. Let the cake cool completely, on a rack, before you attempt to remove the side of the springform pan. Delicious at room temperature or cold.
Photos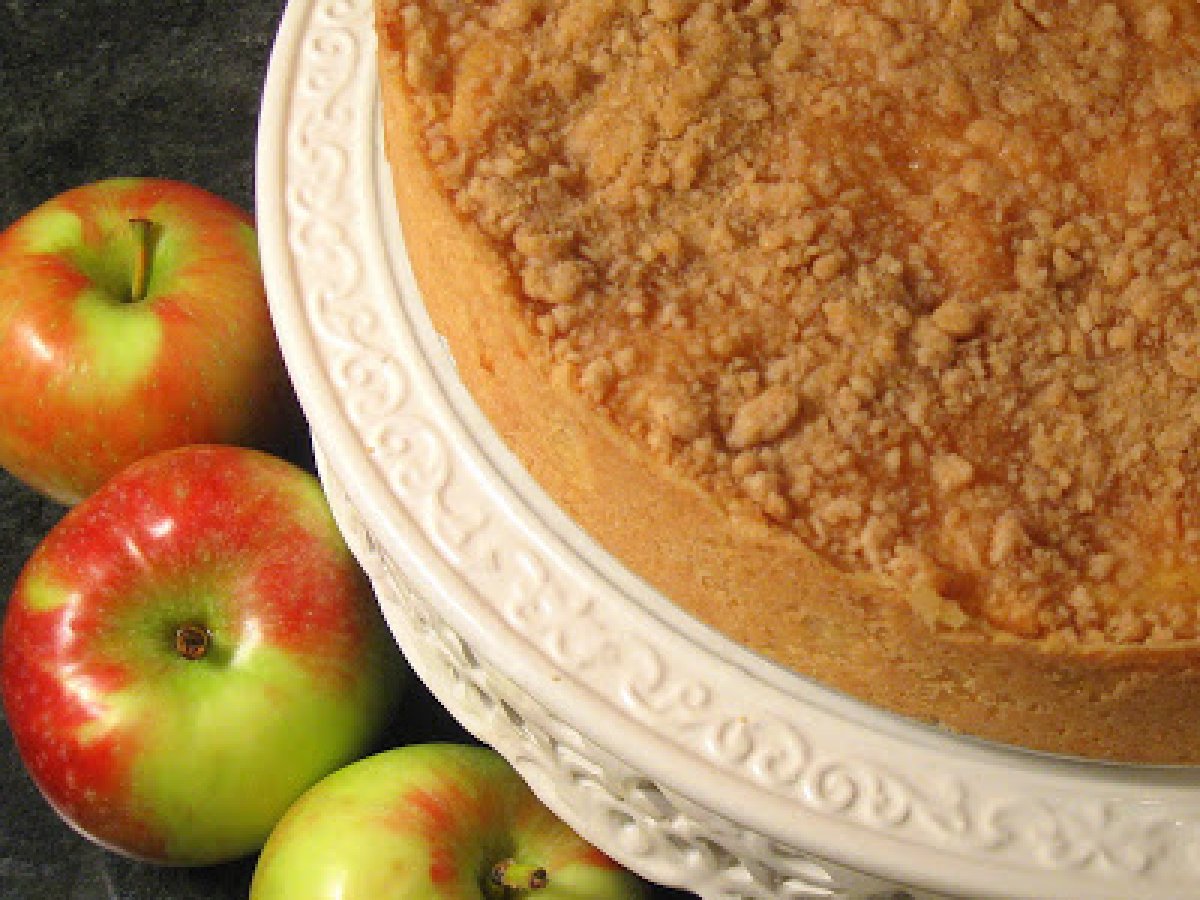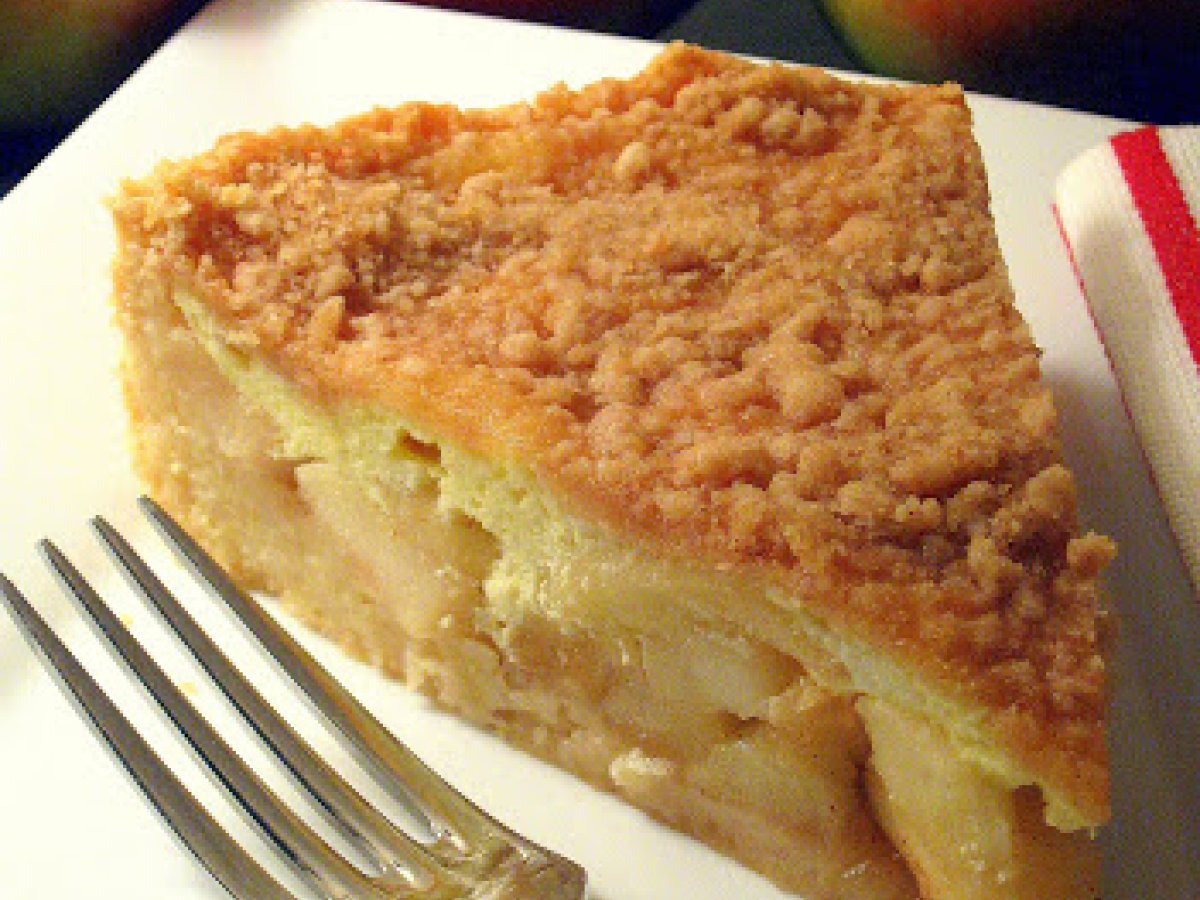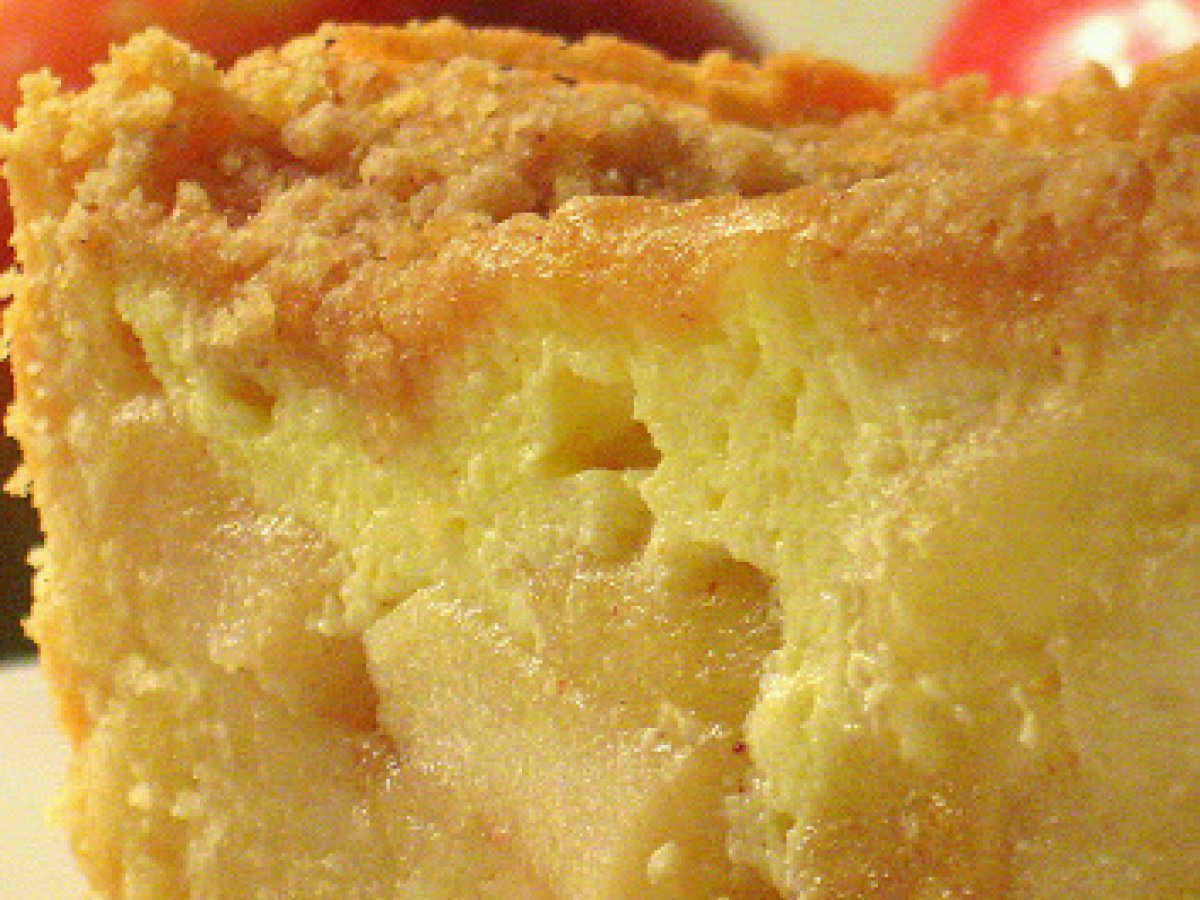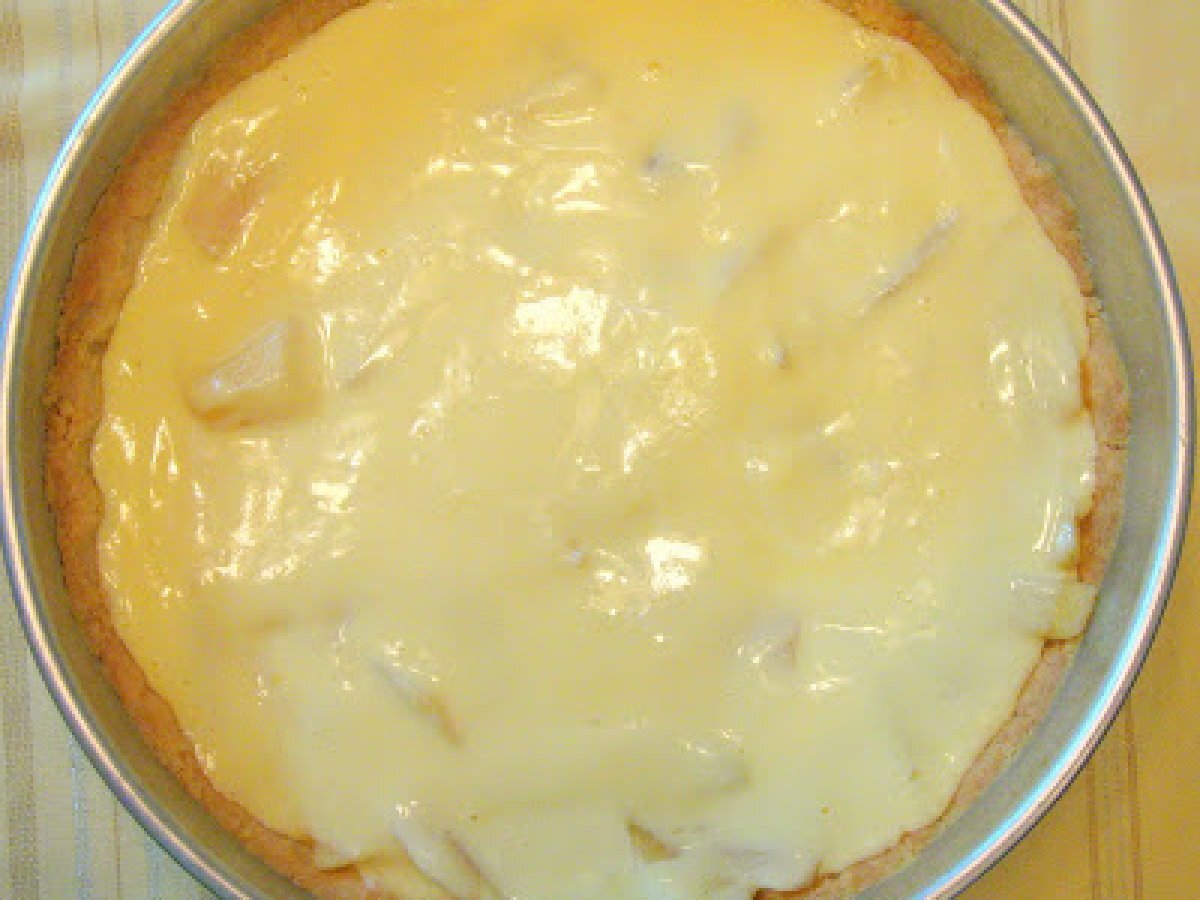 Questions:
You may like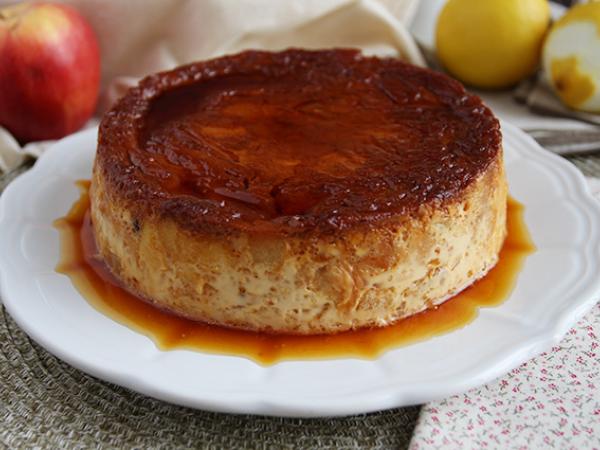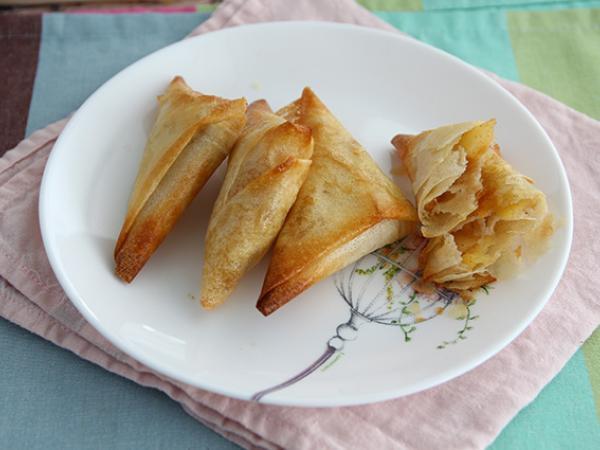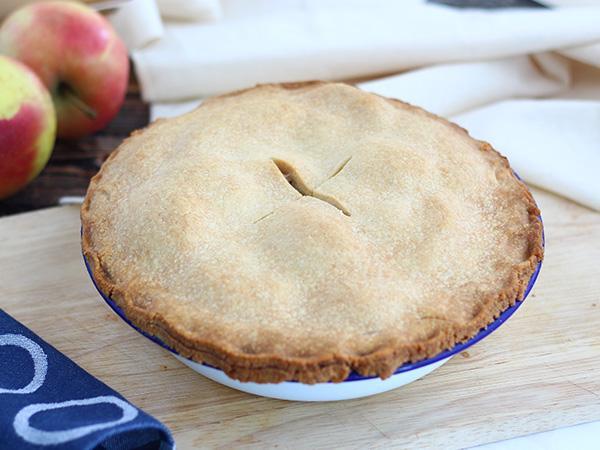 Recipes
Related articles