Fresh Cream Pineapple Cake
Preparation
Method:
Sponge

Preheat oven at 180C.
Grease an 8 inch pan with butter and coat with flour; remove excess flour.
Out of 1 cup flour, take out 2 tbsp and replace it with 2 heaped tbsp corn flour.
Sieve flour, add baking powder in it and mix with spoon.
In two separate clean bowls, separate egg whites and yolks carefully without dripping yolks in the whites.
First beat egg whites on high speed till soft peaks are formed.
Add sugar and beat again till hard peaks are formed (total beating time approximately 15-20 minutes).
In another bowl, beat yolks till it changes color to light yellow (approx. 6-8 minutes).
Add essence and water and beat again.
In whites, add yolks mixture and fold gently with spoon in clockwise direction.
Slowly add flour in 3 parts and again fold with very soft hands in clockwise direction; do not over mix the batter or it will deflate.
Pour in prepared pan and smoothen the top with a spatula or spoon.
Bake at 180C for around 20-25 minutes till the cake leaves the sides of the pan.
Cool the cakes in their pans on a wire rack for 10 minutes. Place a wire rack on top of the cake pan and invert, lifting off the pan. Cool the cake completely before frosting.
Cut in three equal layers with a leveler or sharp knife.
On cake plate, put the first layer (topside down) and pour pineapple juice, specially around the edges; apply prepared cream (method given below) and arrange pineapple chunks on top.
Put the second layer (topside down) and repeat the above step.
Put the third layer, pour syrup and apply cream on top and on sides, covering completely; level with a spatula.
Decorate with pipin bag, pineapple chunks and cherries or as desired.
Cover and refrigerate for 3-4 hours and serve chilled.


Icing

Chill the bowl for beating.
Place the bowl on top of a bigger bowl filled with ice cubes.
Add chilled cream and sugar and beat on high speed till hard peaks are formed (approx. 20-25 minutes).


Tips:

Do not drip egg yolks in whites or else, the cake will not be spongy. Its easier to separate eggs when they are cold.
Egg whites should be beaten till hard peaks are formed; if the bowl is inverted, the whites should not fall.
Folding should be done with very light hands and in clockwise direction to avoid batter from deflating.
Sponge should be completely cooled (and preferably chilled) before filling and frosting.
Use chilled cream for better results; if the cream gets loose while icing, beat it again to make it stiff.
Photos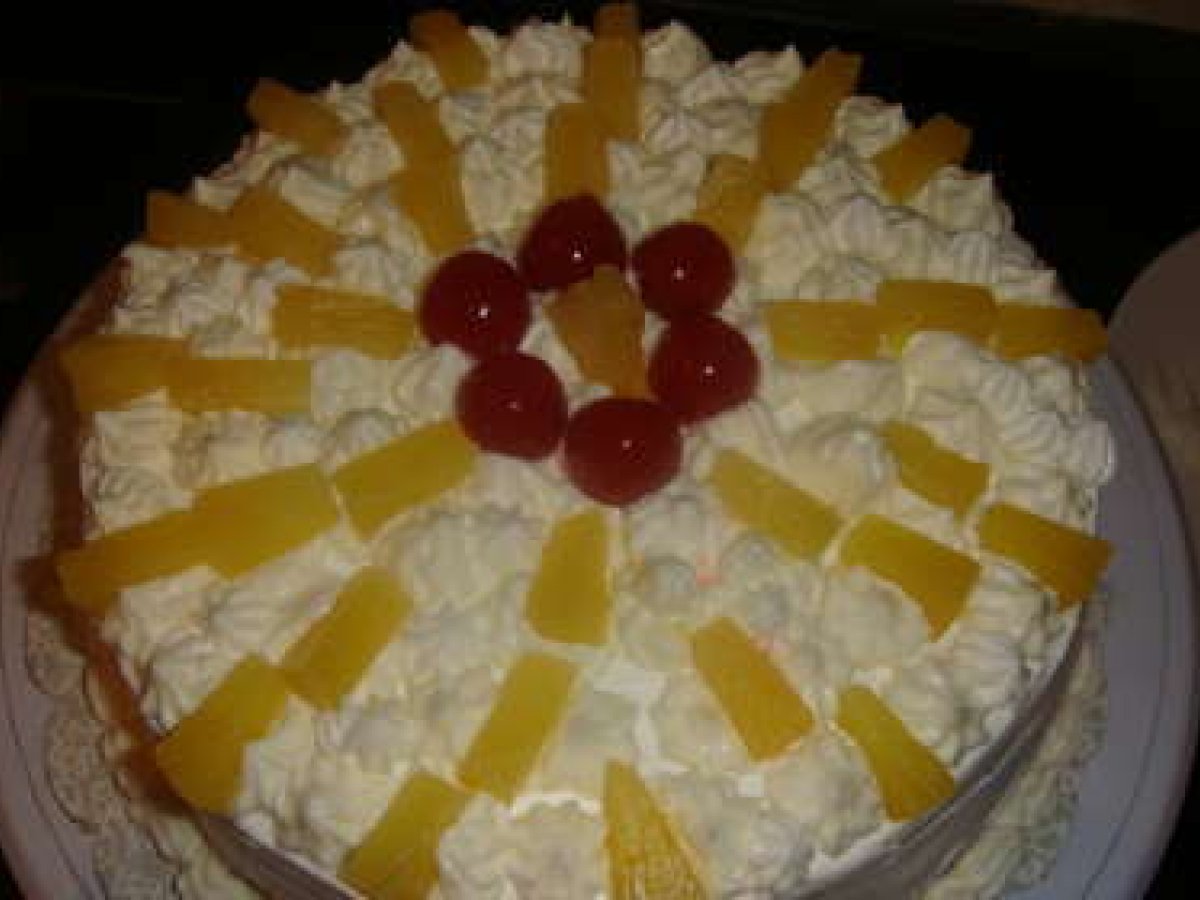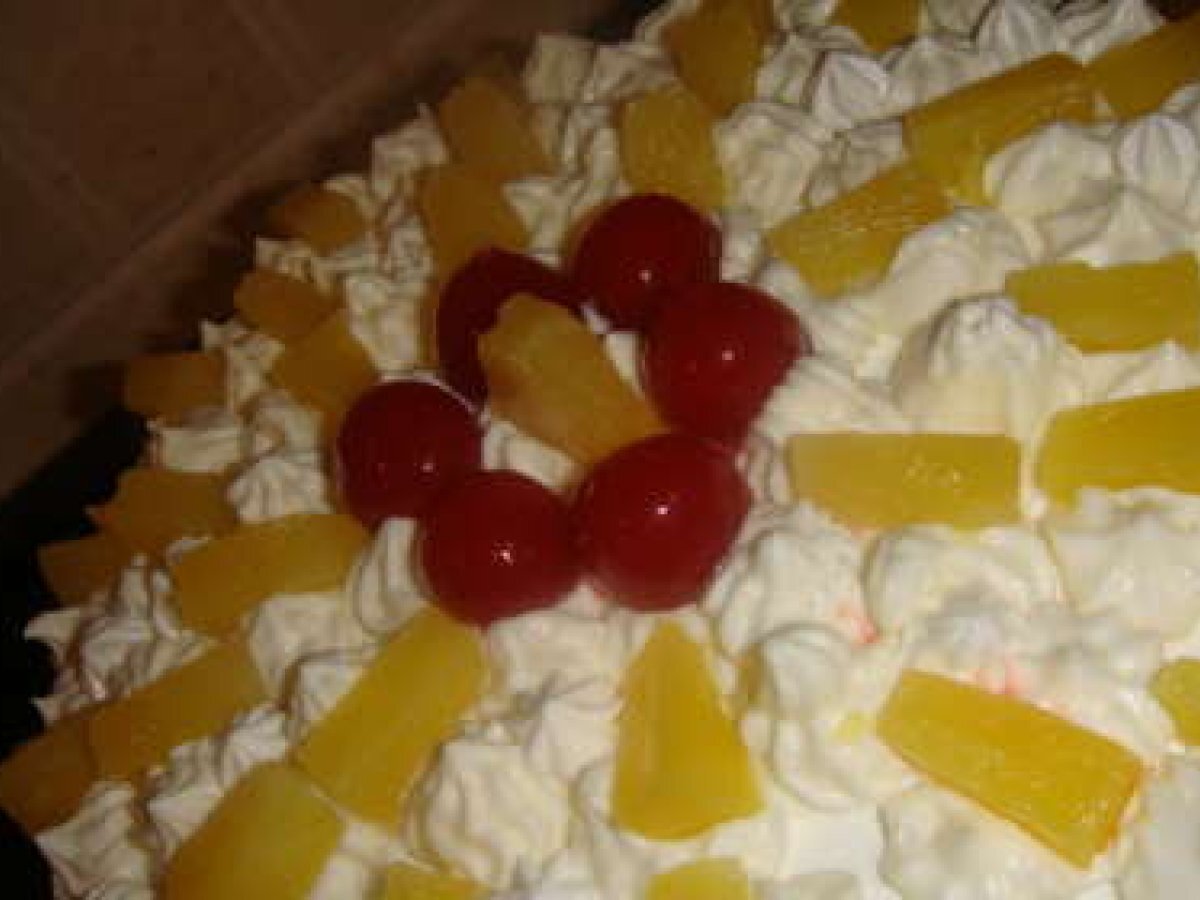 Questions:
You may like
Recipes
Related articles