Gravity cake
Gravity cake
This cake will make you float! Make this recipe step by step and you'll get a cake that will blow all your friends minds!
Preparation
Bake the sponge cakes, and let them cool down.

The ganache : bring the cream to a boil, and pour it on the chocolate pieces. Stir until the chocolate has completely melted down. Put in the fridge until you use it (not too long or it will get too hard).

Brush the straw with some melted chocolate and start to stick some M&M's on it.

Keep putting M&M's on the straw, to make it bigger. Dip the M&m's in some chocolate before sticking them on the straw. Leave it some time to allow the chocolate to get tough and stick well. Put in the fridge.

Spread some ganache on top of the first cake. Then, put the other cake upside down on the first one.

Spread what's left of the ganache on top of it and on its sides. Smooth it well.

Stick the finger biscuits all around the cake, leaving some room, approximatively for one slice.

Stick M&M's on the remaining space, the ganache will allow them to stick.

Do the same on top of the cake, forming a triangle like a slice, to the center. Drive the wooden stick in the middle, leaning on the other side.

Then, on the wooden stick, drive the straw covered with M&M's.

Using melted chocolate, stick some M&M's at the bottom of the straw, and on the base of the cake, to improve the illusion of candy falling.

Take an empty bag of M&M's, and put a paper towel in it, so it looks filled. Then, place it at the top of the straw.

There you are, your gravity cake is ready!
Photos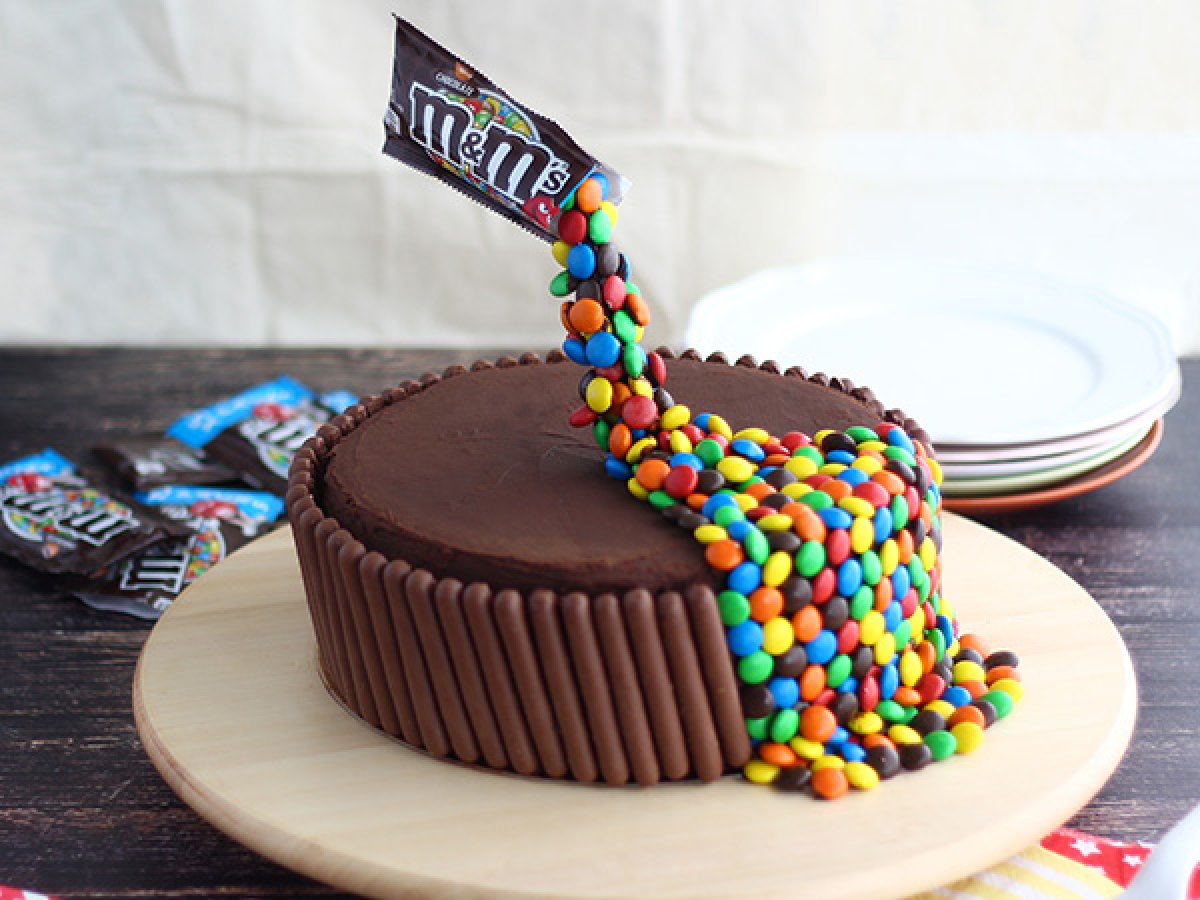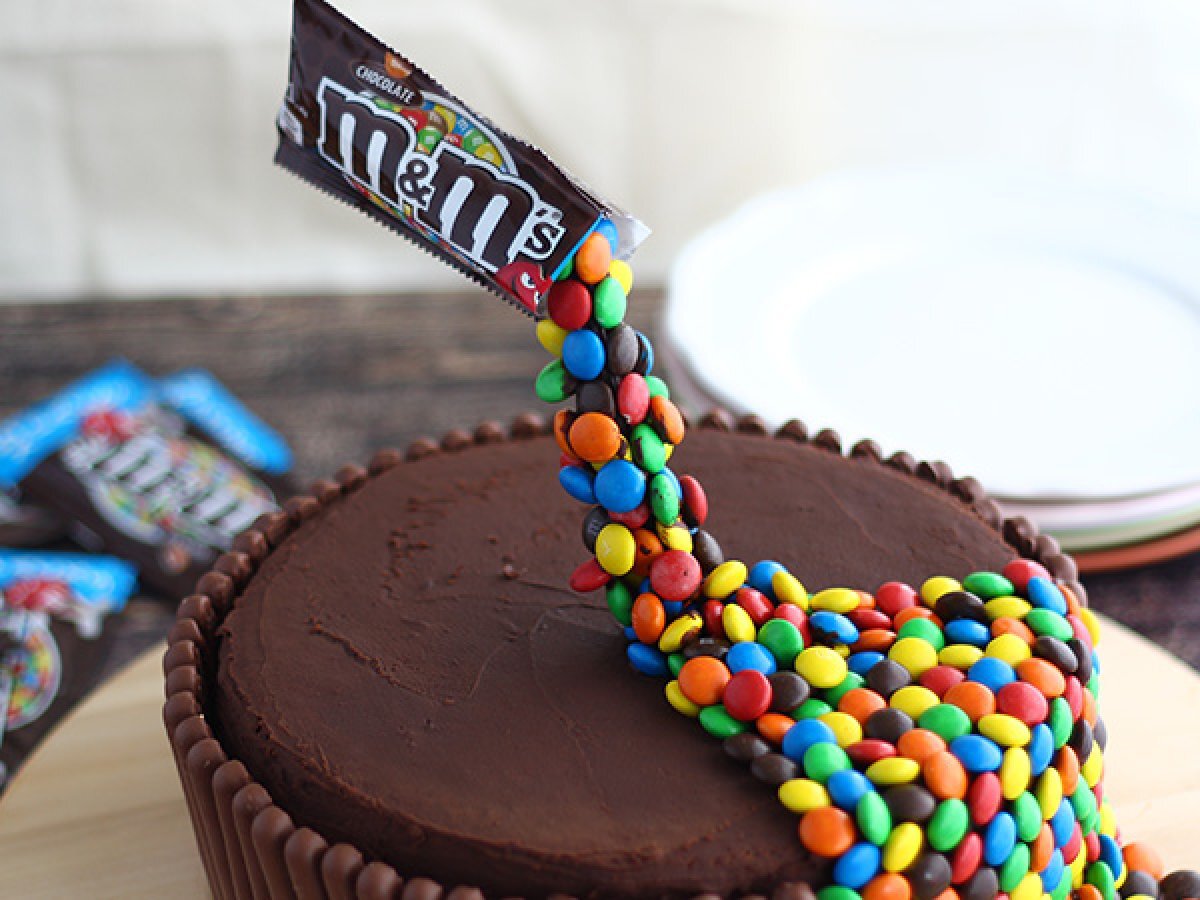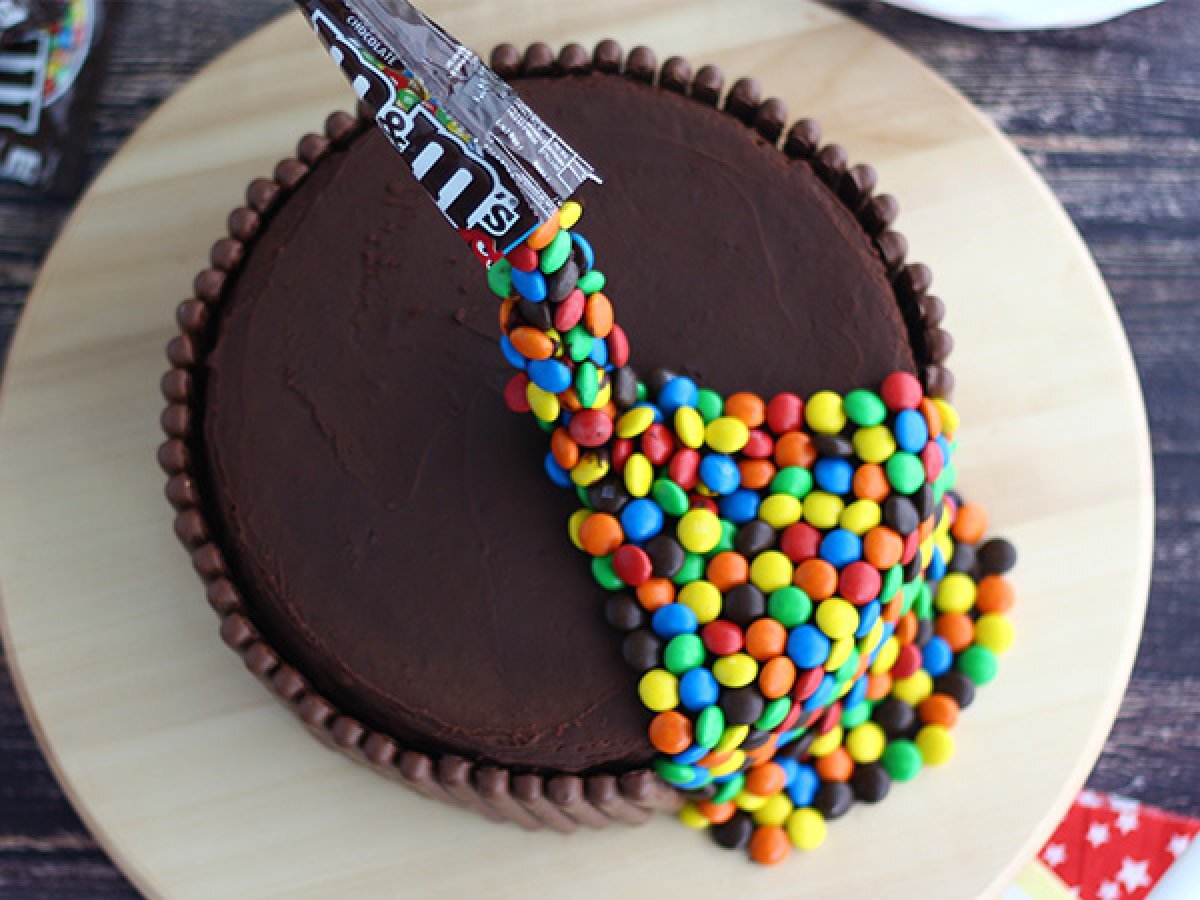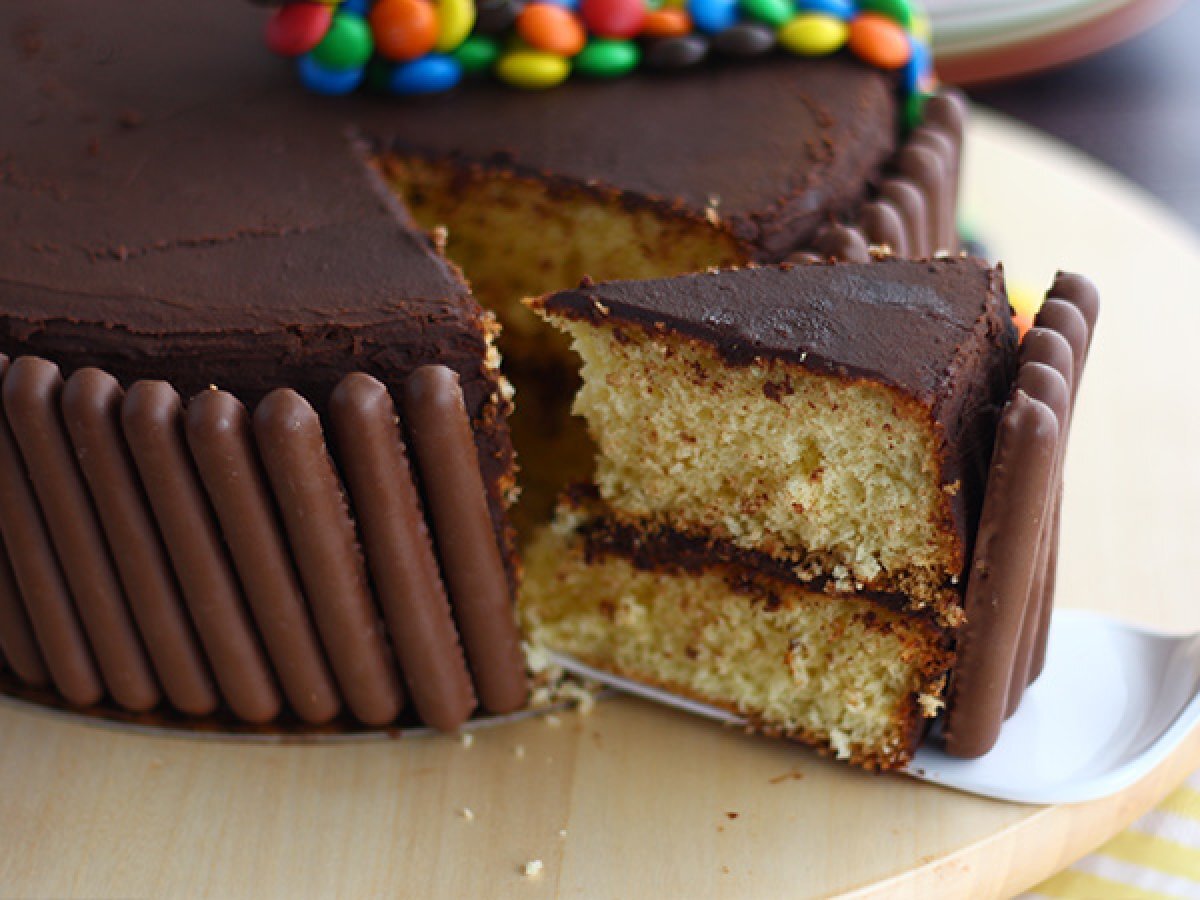 Questions:
Related recipes
Recipes