Jam tarts
Jam tarts
Something to try for this coming Diwali
Preparation
Cut pineapple into cubes. Blend pineapple with water and sugar.Cook the pineapple paste for 1.5 - 2 hours until it thickens. Set aside to cool.
For the pastry, sift flour, baking powder and salt. Place all items in a bowl.
Remove butter from fridge and cut into cubes. Add butter in the flour mixture and rub butter using your finger tips until the flour becomes like bread crumbs.
Add sugar, water and yolk. Knead flour until it becomes like a ball. Place dough in the fridge to 15-20 minutes.
Roll out dough to 5mm thickness. Mould dough using jam tart mould. Fill dent with jam.
Bake at 180 degrees C for 15 minutes.
Photos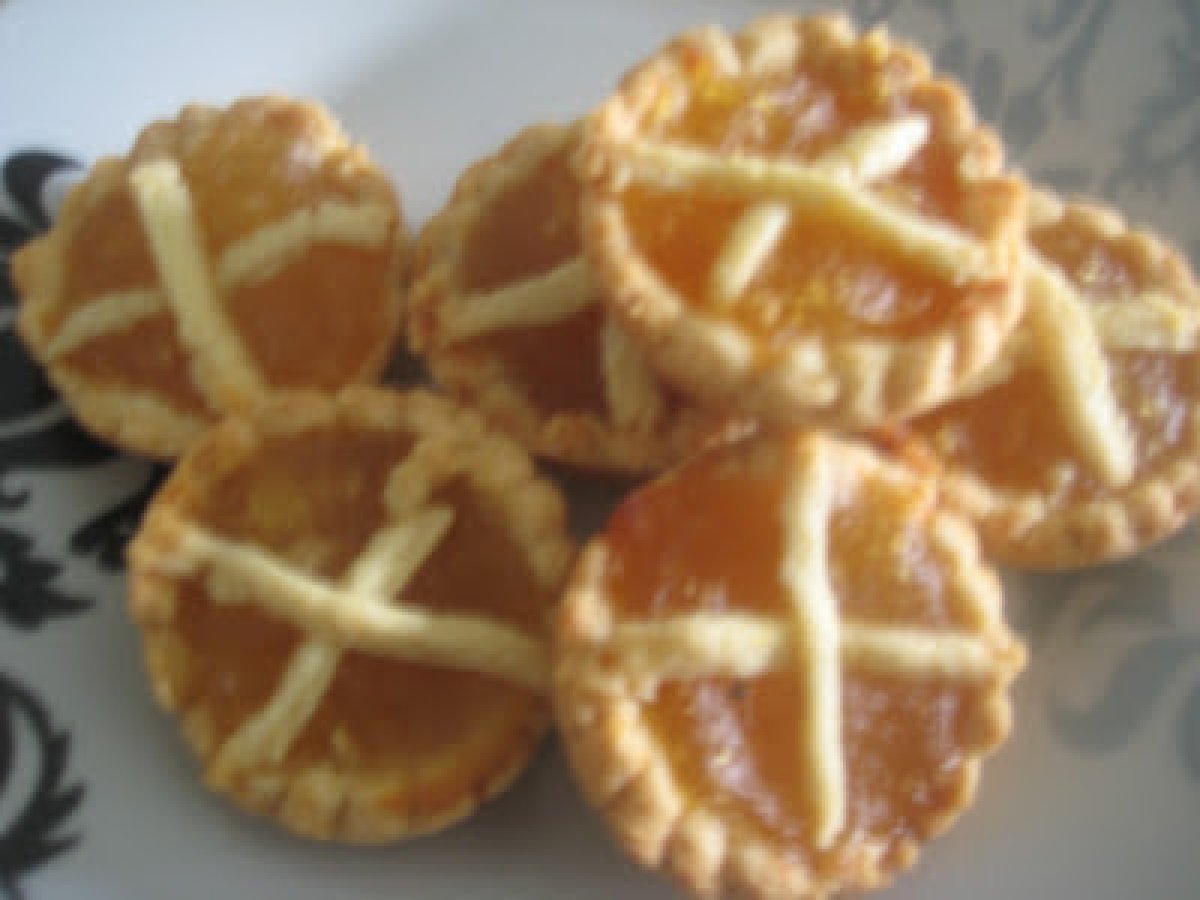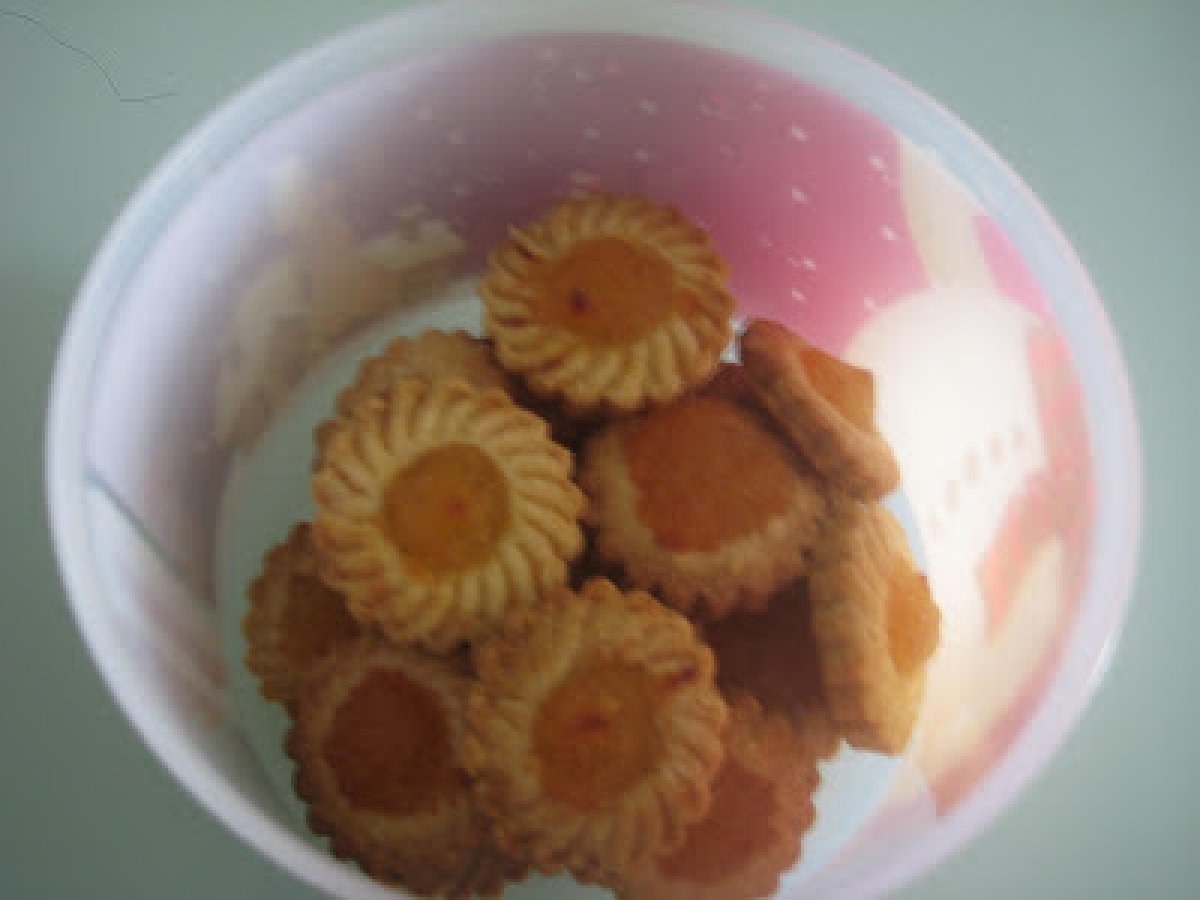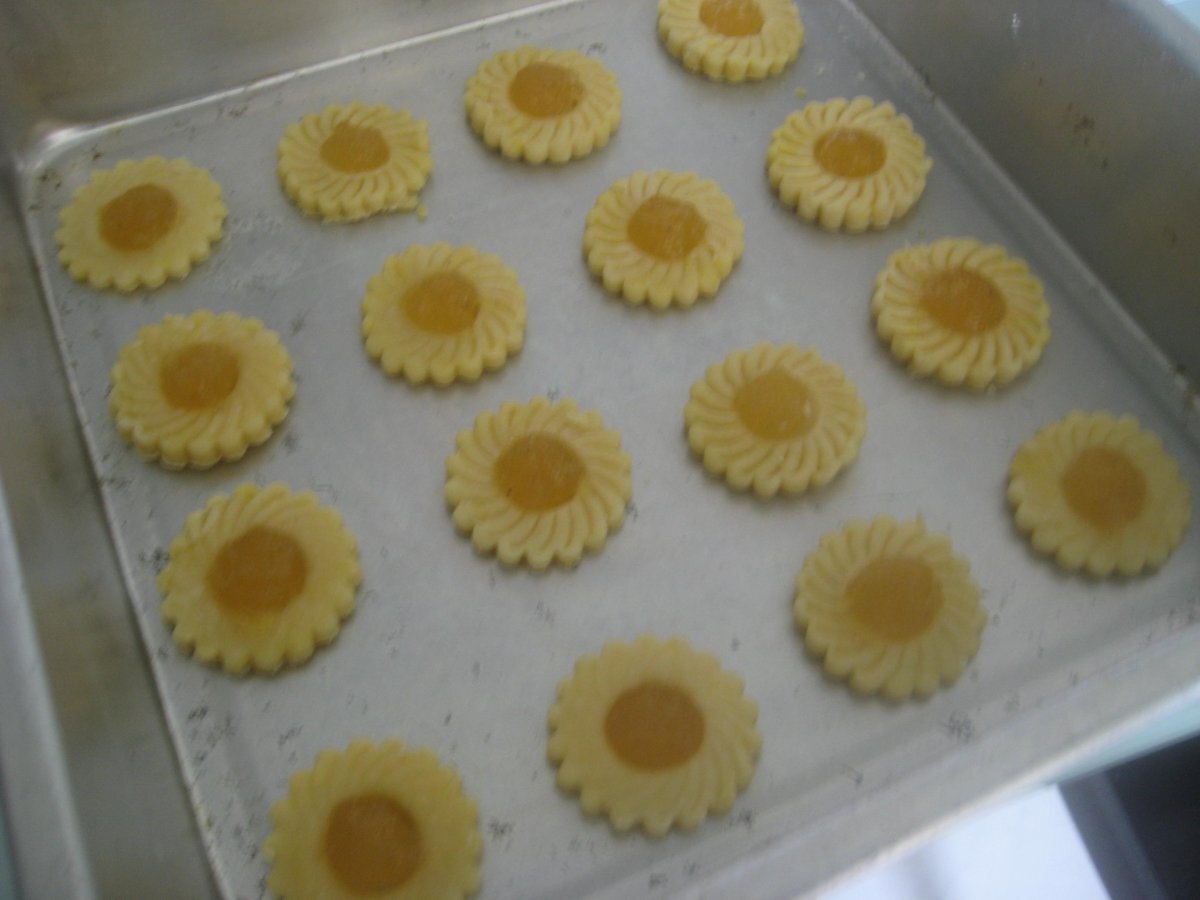 Questions:
You may like
Recipes