Mawa cake
Mawa cake
Mawa or khoya is made from reducing full fat milk on slow heat until all that remains is a mass of slightly caramelized granular dough-like milk solids. Mawa gives a rich caramelized milky taste to the cake.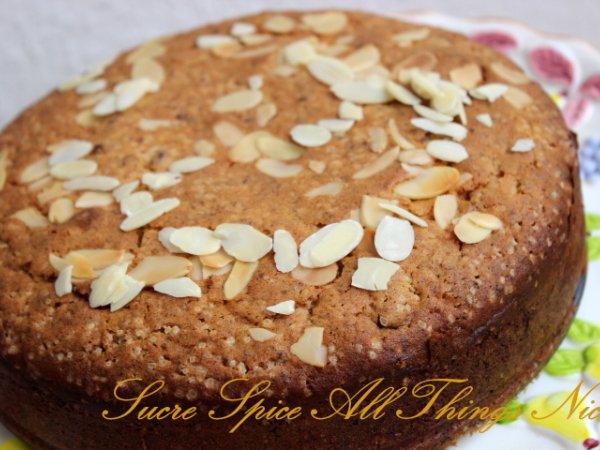 Preparation
Mawa
Pour the milk into a heavy bottomed saucepan. Bring the milk to a boil, stirring it on and off, making sure it doesn't stick to the bottom.
Turn down the heat to medium and keep cooking the milk until it reduces to about a quarter of its original volume. This may take about an hour and a half.
Once the milk has reduced,lower the heat to low and let cook for a little while longer. Keep stirring regularly, until the milk solids mawa take on a lumpy appearance.
Remove the pan from heat and transfer the mawa to a bowl and let it cool completely.

Cake
Pre-heat oven to 180°C.
Grease and line only the bottom of an 8 inch spring form pan.
Beat the butter, the crumbled mawa and the sugar in a large bowl, using a hand held electric beater, on high speed until soft and fluffy.
Add the eggs, one at a time, and beat on medium speed till well incorporated. Add the vanilla and milk and beat till mixed well.

Sift the cake flour, baking powder, cardamom, and salt onto the batter and beat at medium speed and well blended.
Pour the batter into the pan and lightly smooth the top. Place blanched almonds on top of the batter randomly.
Bake in a preheated moderate oven for about 1 hour until the cake is a golden brown and a skewer pushed into the center comes out clean.
If the cake seems to be browning too quickly, cover it will aluminum foil halfway through the baking time.
Questions:
You may like
Recipes
Related articles