Mini nutella cheesecakes
Mini nutella cheesecakes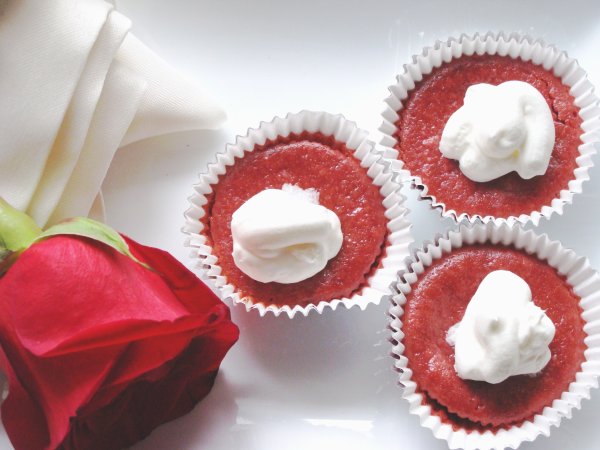 Preparation
Pre-heat oven to 350.
In a large mixing bowl combine the eggs and sugar and beat until fluffy.
Mix in the Nutella and beat until combined.
Add in the Neufchatel Cheese and mix until combined.
Pour in the food color; about 8 drops, and mix. (optional)
Prepare the cupcake pan with mini paper baking cups.
Add one Nilla wafer into each cup.
Pour the cheese mixture into each liner to 3/4 full.
Bake for 30 minutes.
Allow to cool for some time before serving. I like to put mine in the fridge over night.
Questions:
Related recipes
Recipes