My favorite dessert: turkish rice pudding (sutlac)
My favorite dessert: turkish rice pudding (sutlac)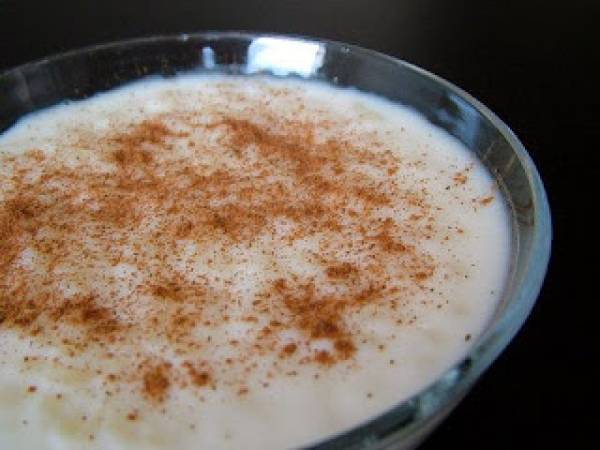 A Turkish Rice Pudding recipe but revisited. Tasty.
Preparation
Wash the rice really really well. Put it in a medium sized pot, add the water and boil it until there are no water left (until the rice is really soggy)
Meanwhile, in a larger pot, bring the milk to a boil. Make sure not to burn the bottom as this smell will ruin the flavor of the rice pudding (you may as well throw away the burned milk and start all over again).
Once boiled, add the soggy rice into the milk. Add the sugar and the vanilla powder slowly, by tasting to make sure it's not too sweet for your taste (or not enough for that matter).
If you feel like you want a sweeter taste, feel free to add more sugar. (Tip: add the vanilla first, since that brings out a rich, sweet flavor).
Stir the mixture constantly in medium heat until bubbles start to appear on the surface.
Lower the heat and continue stirring the mixture for another 10 minutes until it takes a thick form. Pour the mixture into small bowls and let them chill in room temperature first.
Then put them into the refrigerator until they cool completely (minimum 2 hours). Serve cold. Enjoy with loved ones.
Questions:
Related recipes
Recipes