Oreo ice cream
Oreo ice cream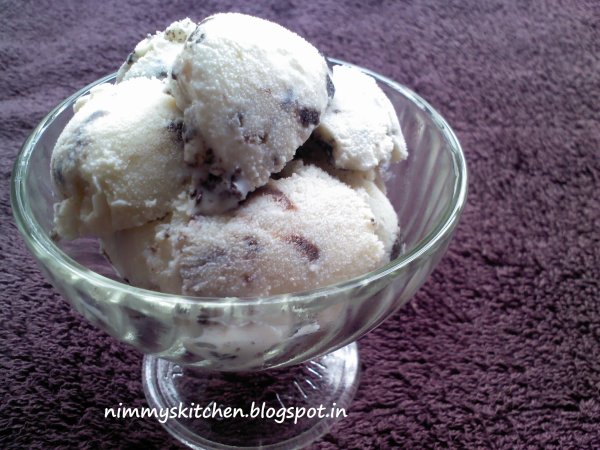 A different flavour of Ice cream by using Oreo biscuits.
Preparation
In a mixie jar, put milk powder, milk, sugar and vanilla essence. Blend it till the sugar is dissolved.
Whip the cream nicely and add this to the mixie jar. Blend it for 1 to 2 minutes.
Pour this mixture in an ice cream tin or an air tight container. Keep this in the freezer for about 2 to 3 hrs. Every fridge has different levels for cooling. So keep checking.
Before it is fully set, take the ice cream out and mix it thoroughly with an egg beater (preferably) or spoon.
Crush the Oreo biscuits along with the cream in it. Put them in a plastic bag and press it with a rolling pin. When it is crushed nicely, add it to the ice cream at this stage. Mix well.
Put it in the freezer again. Continue the same process once again. After 3 to 4 hrs (again it depends on the fridge) when the ice cream is set, take out and serve it.
Questions:
Related recipes
Recipes