Pears Poached in Pomegranate Frangipane Tart
Preparation
Add all ingredients except the pears and using just 1/4 sugar to a medium saucepan and bring to a boil. Add the pears and reduce the sauce to a simmer.
Poach the pears for 25 minutes, turning carefully once in a while.
Remove the pears from the sauce with a slotted spoon.
Increase the heat and bring the liquid to a rapid boil until reduced by half. Pour the reduction over the pears, cover and refrigerate for at least 6 hours or overnight. If possible, turn the pears on occasion to keep color consistent.
Preheat the oven to 350. Place the pie crust in a tart pan, coming all the way up the edges, but not over.
Cream the butter and sugar in a medium bowl until fluffy. Add the egg, ground almonds, Amaretto, almond extract and flour then beat until smooth. using an offset spatula, spread the mixture evenly in the tart shell.
To prepare the pears, remove them from the liquid and cut each in half lengthwise, removing core and stem. Place a half, cut side down, on a cutting board and cut crosswise into thin slices, being careful to retain the pear shape.
Press down a little on the pear so it fans out a bit. sliding a knife under the pear lengthwise, transfer it from the cutting board to the tart. Repeat with each pair half. If the pears are small, you may need four.
Bake for 45 minutes, or until the tart shell is golden brown and the frangipane is nice puffed up and has browned.
While the tart is baking, put the reserved liquid in a small saucepan, add the remaining 1/4 cup sugar and bring to a boil. Reduce the liquid to about half, so it is syrupy and coats the back of a wooden spoon. Let cool.
Brush the glaze over the pears, being careful to avoid dripping on the custard. Serve the frangipane at room temperature with whipped cream if desired.
Photos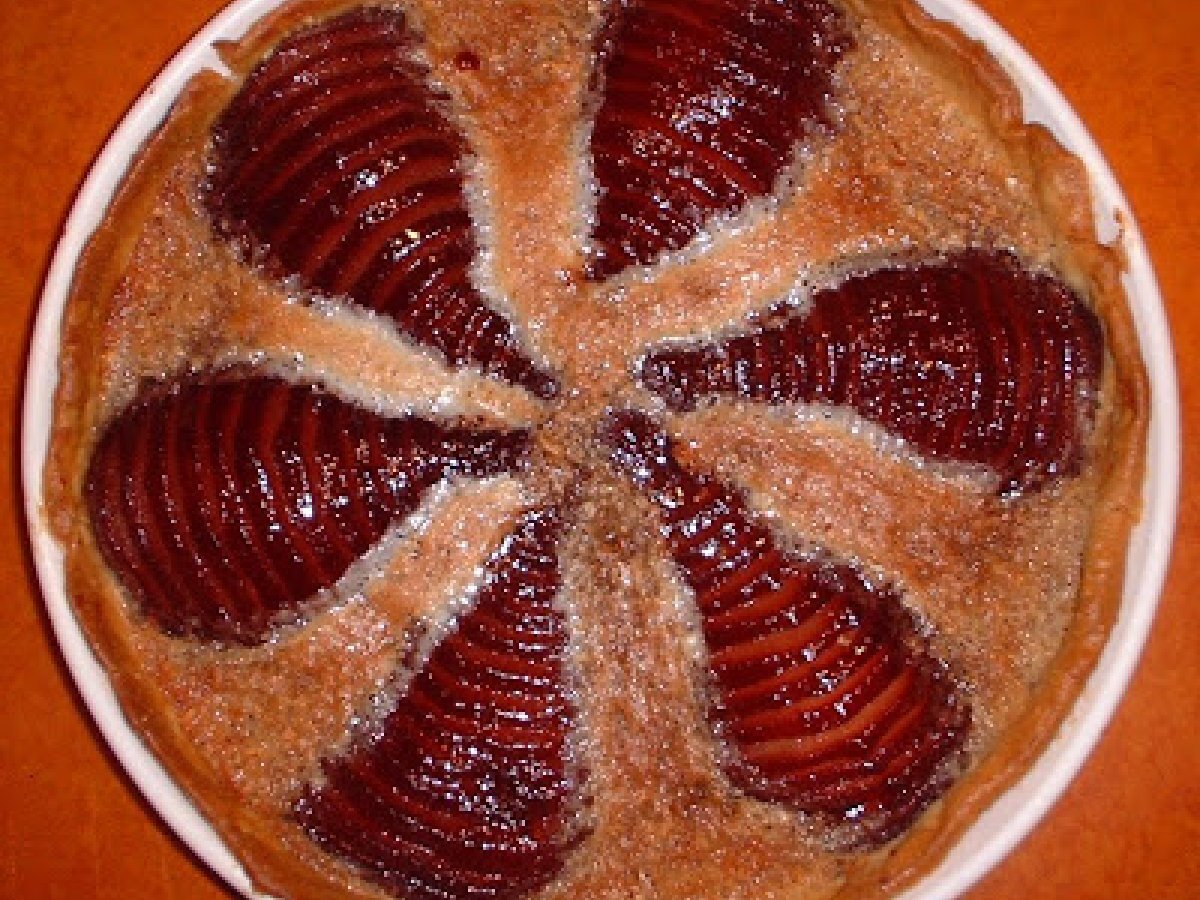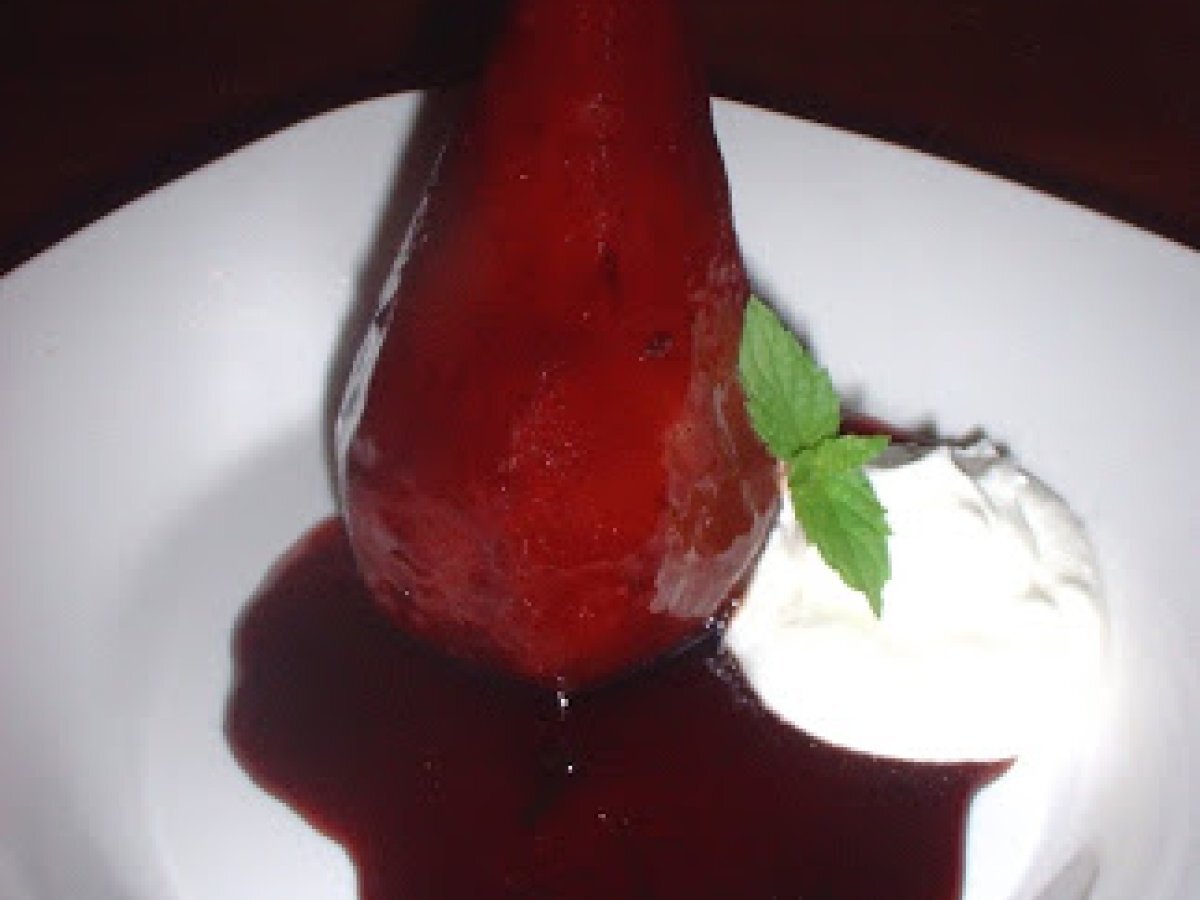 Questions:
You may like
Recipes