Poached pears with pomegranate chardonnay sauce
Preparation
Peel the pears then core from the bottom without going all the way through leaving the stem side intact.
Then slice just less than ¼ inch from the bottom of pear to form a flat base for the pear to rest on when serving. Set the pears aside.
Combine the wine, juice, sugar, honey, cloves, apricots, lemon ride, and vanilla extract in a large sauce pot and bring to a boil.
Add the pears, cover and allow to simmer for 20 minutes or until pears are tender. Using a slotted spoon, remove the pears and apricots, and transfer them to plate then allow them to chill for at least 2 hours.
In the meantime, continue to simmer the poaching liquid until reduced to 2 cups liquid.
Combine the cornstarch with about two tablespoons of cool water and dissolve until smooth, then whisk in the cornstarch slurry into the liquid reduction. Continue to simmer for about 10 minutes on low heat.
Coarse chop the apricots, and combine them in a small bowl with the crushed vanilla wafers and ¼ cup of the chopped pistachios. Fill the cored out cavity of each pear with the apricot, vanilla wafer, pistachio mixture and pack well.
To Serve: Place one pear on plate then ladle ¼ of the sauce over the pear, sprinkle to garnish with ¼ of the remaining coarse chopped pistachios.
Photos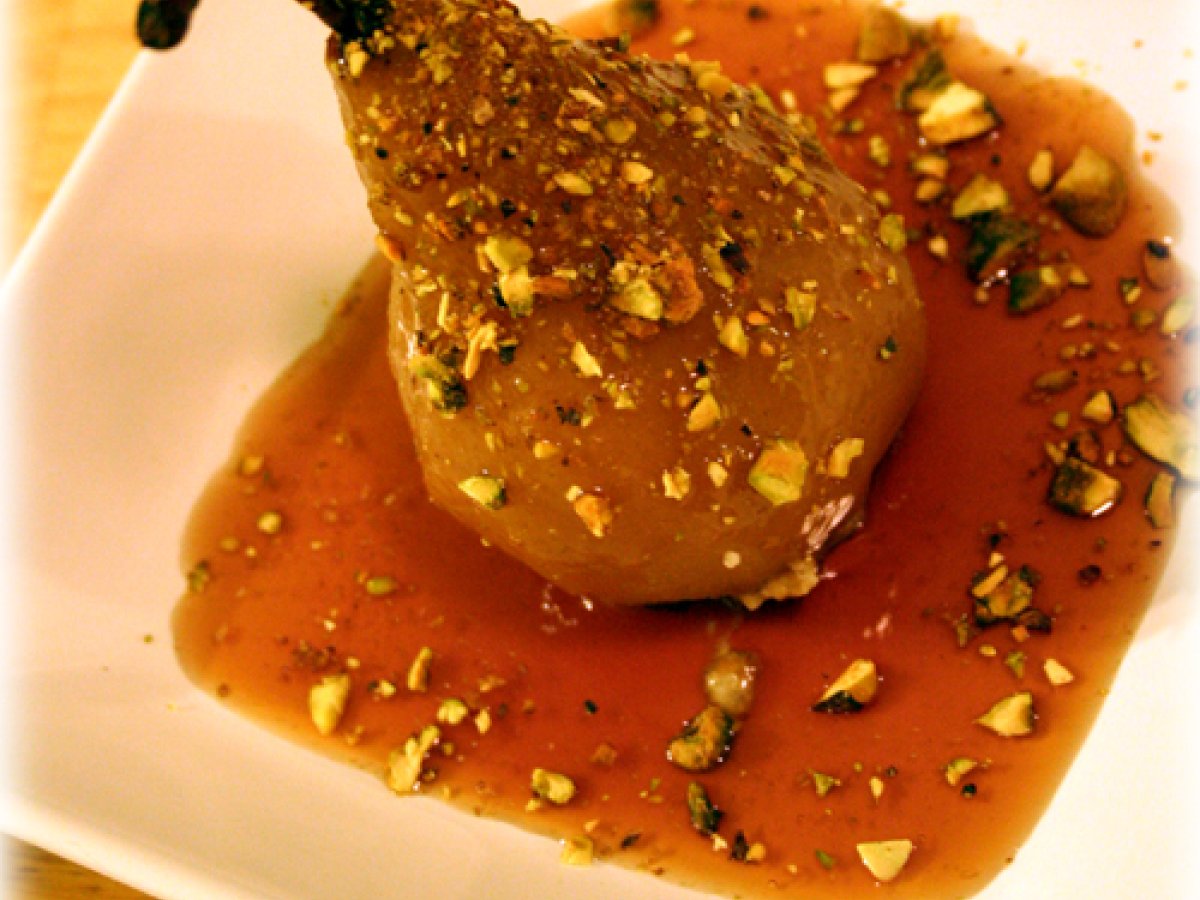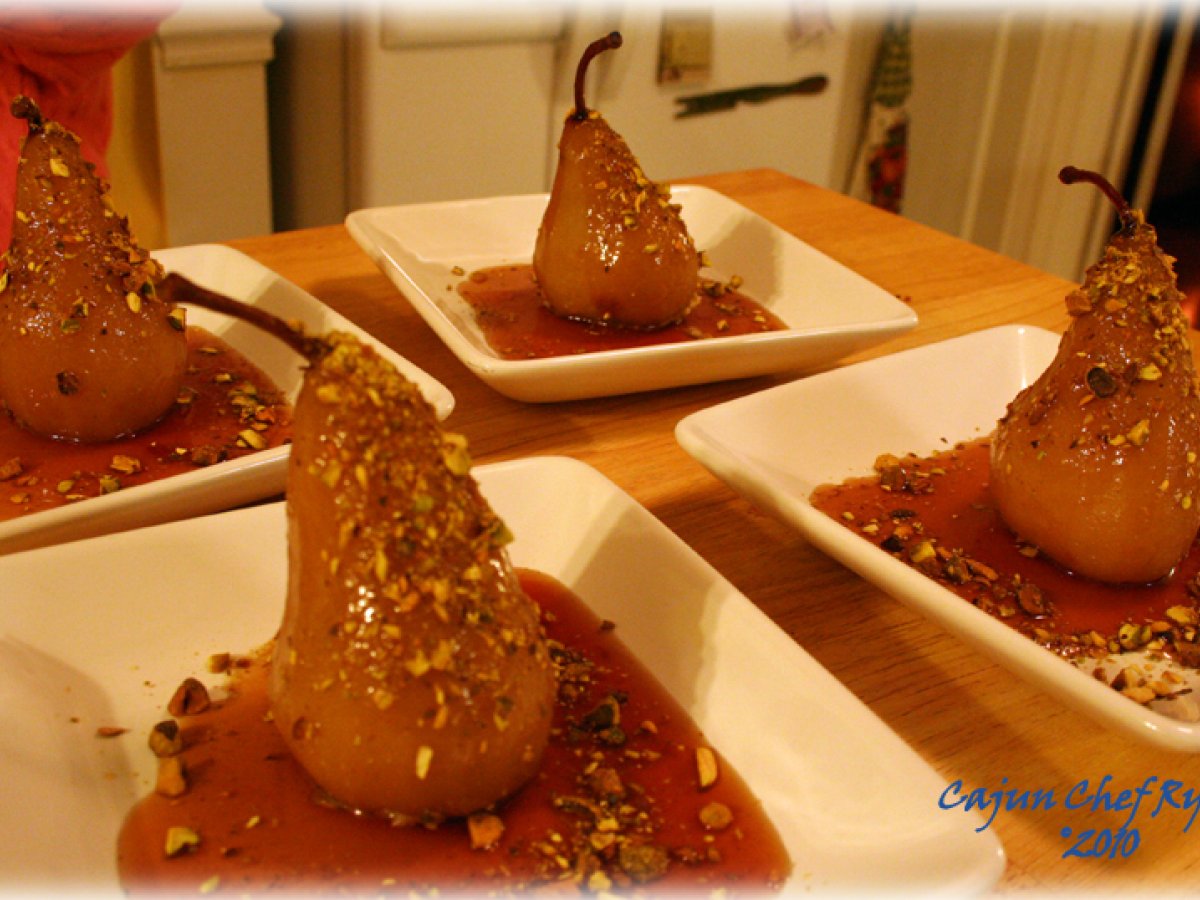 Questions:
You may like
Recipes