Tartelette au Citron Meringue
Ingredients
Estimated cost:
4.7
€
(0.78€/serving)
Preparation
Make Pâte Sablée:
Mix the flour, almond powder, icing sugar and salt together. Rub the butter into the flour and almond powder mixture until resemble coarse crumbs. Pour the egg into the bowl and stir to moisten all the crumb, take out of the bowl and knead (by pressing the dough until smooth). Warp with plastic warp and refrigerate for 30 minutes.
Make Crème d'Amandes:
Beat the butter and icing sugar until light, beat in the egg, flour and almond powder until combine. Put the batter into the piping bag until required. Preheat the oven to 180°C. Roll the Pâte Sablée 3mm thick, cut into 9cm round and place into the tin, cut to fit the tin. Pipe the Crème d'Amandes over the pastry and bake for 15-20 minutes or until golden brown. Let the pastry cool on a wire rack.
Make Crème Citron:
Mix all the ingredients except the butter together and whisk to combine. Pour the mixture pass a fine sieve into a heat resistance bowl. Put the water into a pan and bring to simmer and place the bowl of lemon mixture on top of it. Heat until thicken, about 15 minutes you need to stir all the time. Take off the heat and stir in the butter, then place the plastic warp directly over the surface of the curd and let it cool completely.
Make the Italian meringue:
In a sauce pan, put the 50 g of sugar and water and bring to boil over medium low heat. When the syrup reaches 100°C, start whisking the egg whites with 25g of sugar.The syrup is ready when it reaches 117°C; pour it over the egg whites and continue whisking until cold. Put the meringue into a piping bag with open star tip.
Assemble:
Pipe the Crème Citron over the pastry (using 1.5cm round tip), then pipe the Italian meringue over the top of each pastry and using blowtorch to brown the meringue.
Refrigerate until ready to serve.
Nutritional informations:
for 1 serving
/
for 100 g
Carbo:

71g

Total fat:

37.9g

Saturated fat:

19.2g

Proteins:

12.9g

Fibers:

3g

Sugar:

50.3g

ProPoints:

19

SmartPoints:

31
Photos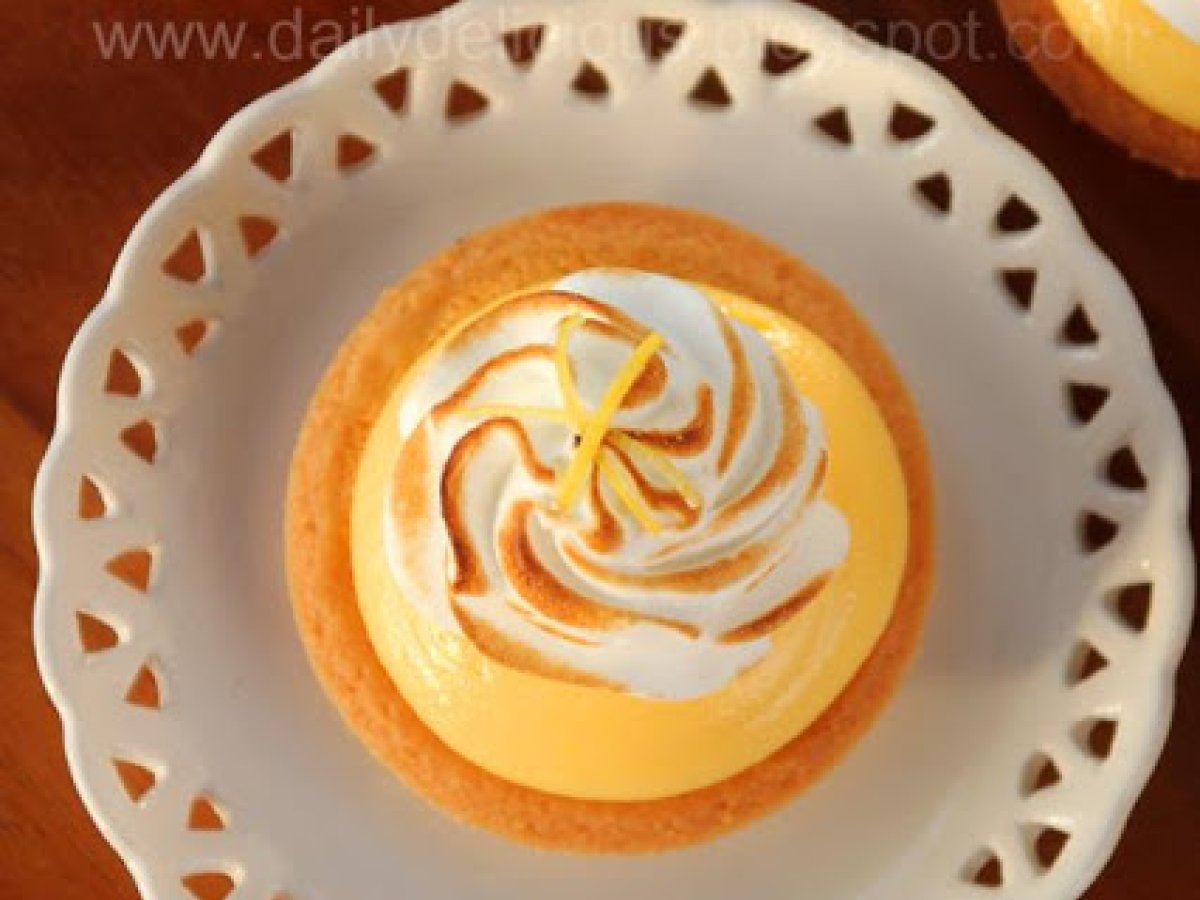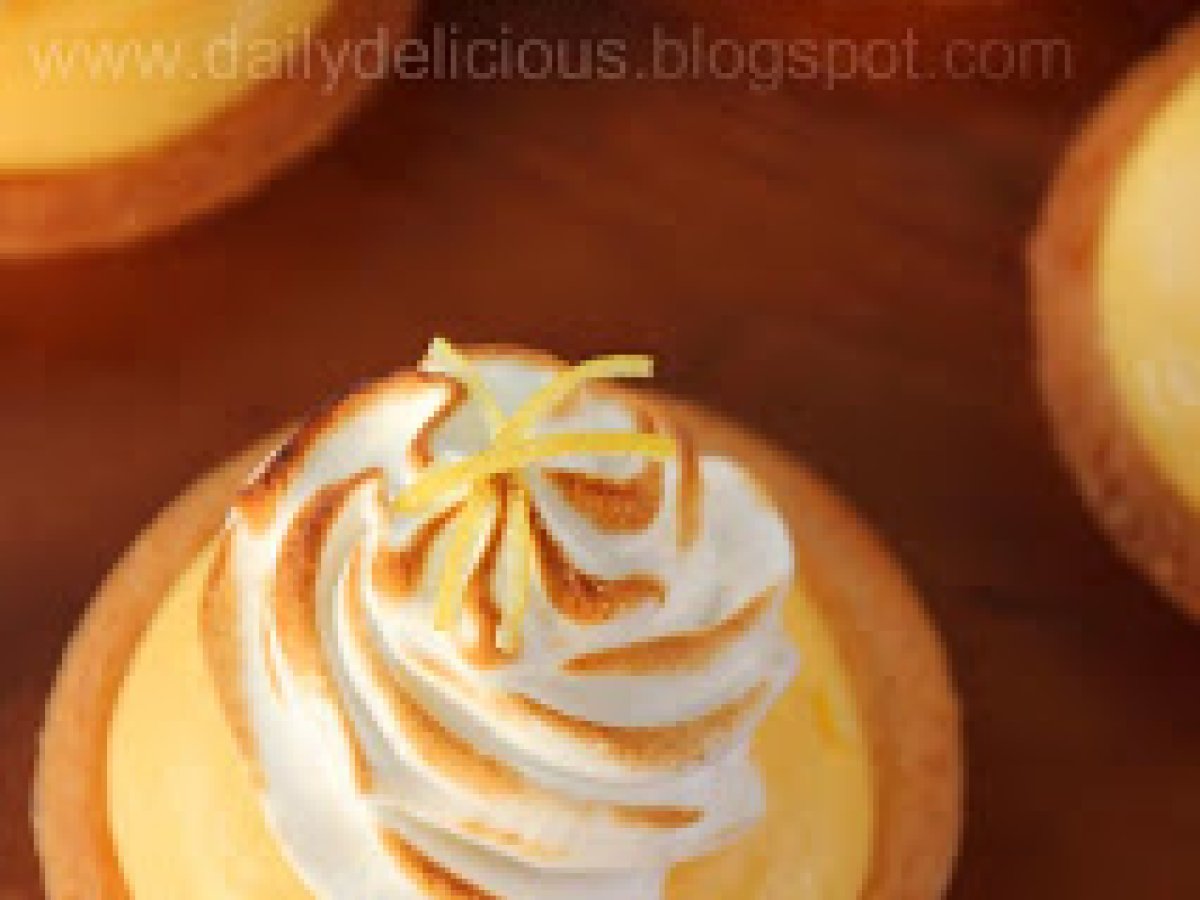 Questions:
You may like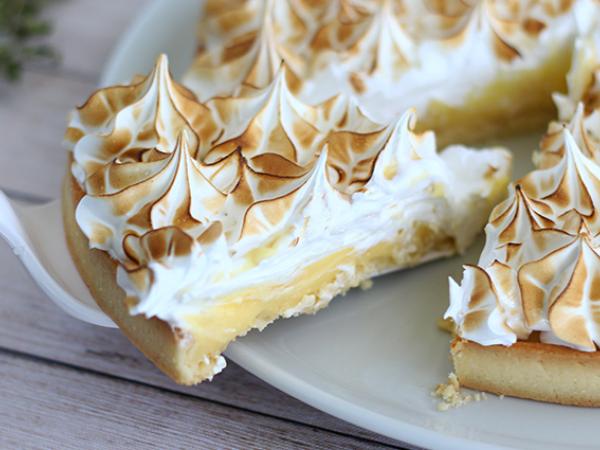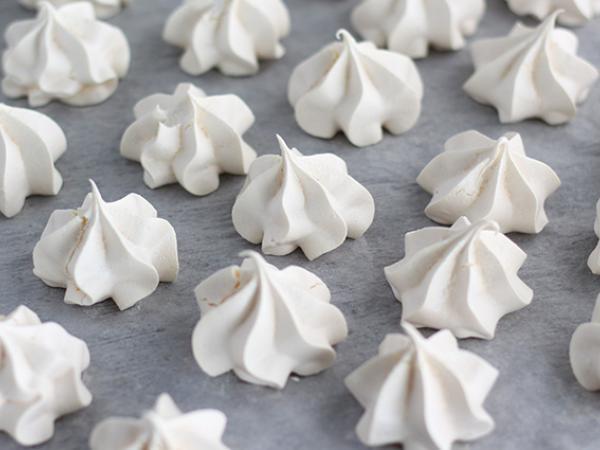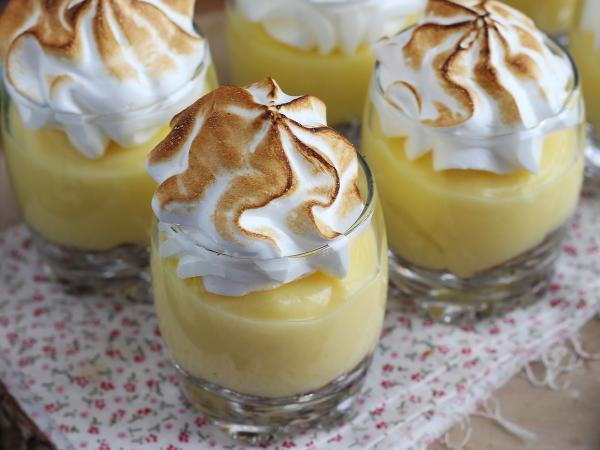 Recipes