Bourke Street Bakery's Passion Fruit Meringue Tart
Preparation
Sweet Crust Pastry:
Mix vinegar and sugar in a bowl. Add water stirring well until sugar dissolves. Mix salt with flour. Toss butter through flour. Use fingertips to rub the butter into the flour to partly combine. Turn out floury mix onto a a clean work surface.
Sprinkle vinegar/sugar/water mixture over the dough. Use the palm of your hand to smear this mixture away from you across the work surface. Gather into a ball again and repeat the smearing process 2 more times.
Divide dough into 2 and flatten into a thick disc and chill in refrigerator for at least 1 hour. Remove dough from fridge and on a lightly floured board, roll out dough to about 3mm thick. Using a 11cm round cutter, cut rolled dough into individual circles to fit over a 8cm tart case.
Line (5) onto a buttered 8 cam tart case and chill in the fridge for about 20 minutes. Blind bake (6) at 200C for 25 minutes.
Passion Fruit Bavarois:
Mix gelatine powder with 2 tablepsoons milk and set aside. Put rest of the milk in a saucepan and heat to almost boiling. In a stainless steel bowl add egg yolks, sugar and passion fruit puree. Mix this over a simmering water bath, making sure that the bowl does not touch the water. Pour in hot milk in (2) and whisk mixture over the simmering water bath for about 5 mins until mixture becomes quite thick. Add in (1). Stirring well to dissolve all gelatine. Remove from heat and strain. Cool down mixture in the fridge for about an hour just beginning to set. Whisk whipping cream until soft peaks are formed. Fold in (6) into (5) to combine. Pour (7) into tart cases and refrigerate to set.
Italian Meringue:
Add sugar in a heavy saucepan. Carefully add water over sugar without stirring. Heat (1) until sugar syrup boils and temperature reaches 118 C. When the syrup temperature is about 95C, start to beat egg whites in a clean bowl until foamy. Add extra sugar and continue to whisk until soft peaks are formed. Add (2) into (3) - taking care not to pour syrup directly over the whisk to avoid splatter. Continue whisking until meringue cools down.
To assemble : Pipe Italian Meringue over filled tarts. Using a palette knife to create a more rustic, natural look. Using a blow torch, brown the meringue.
Photos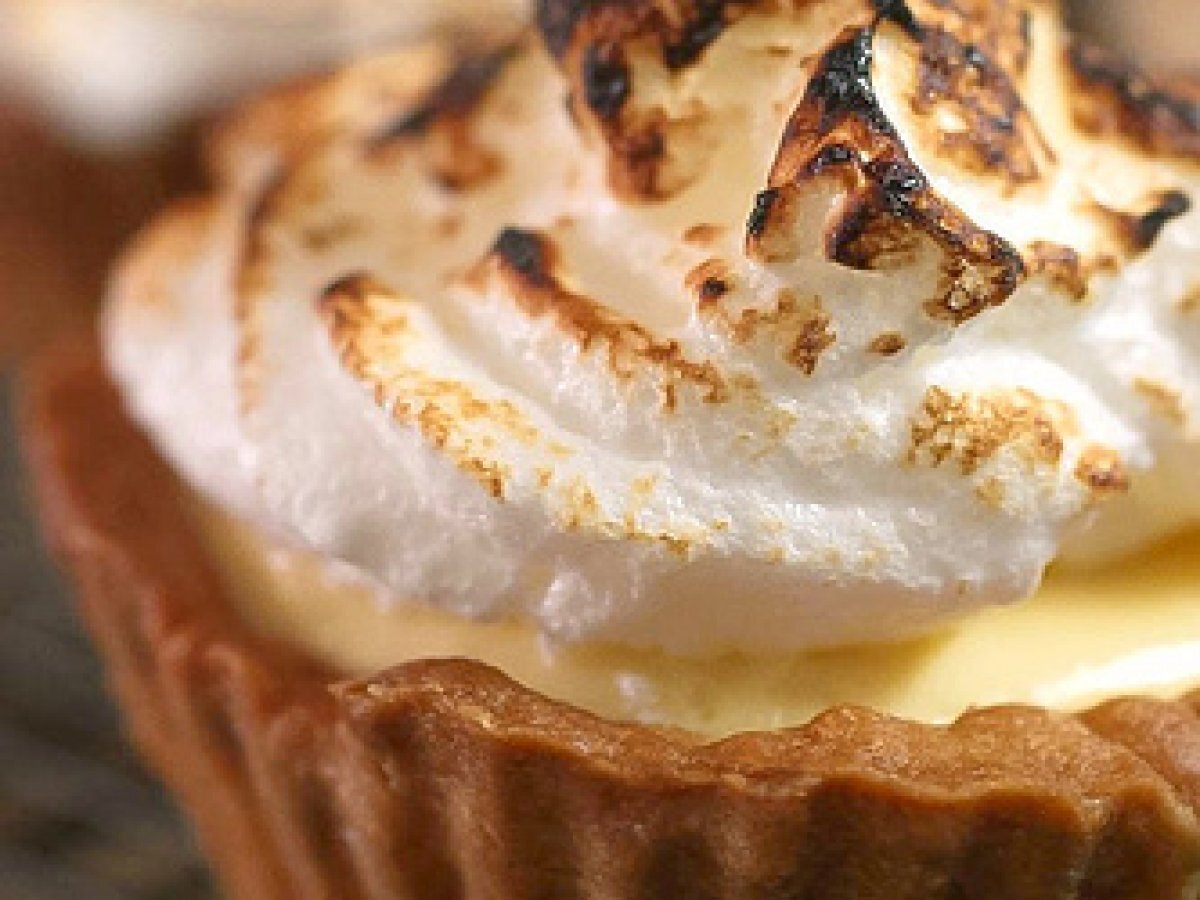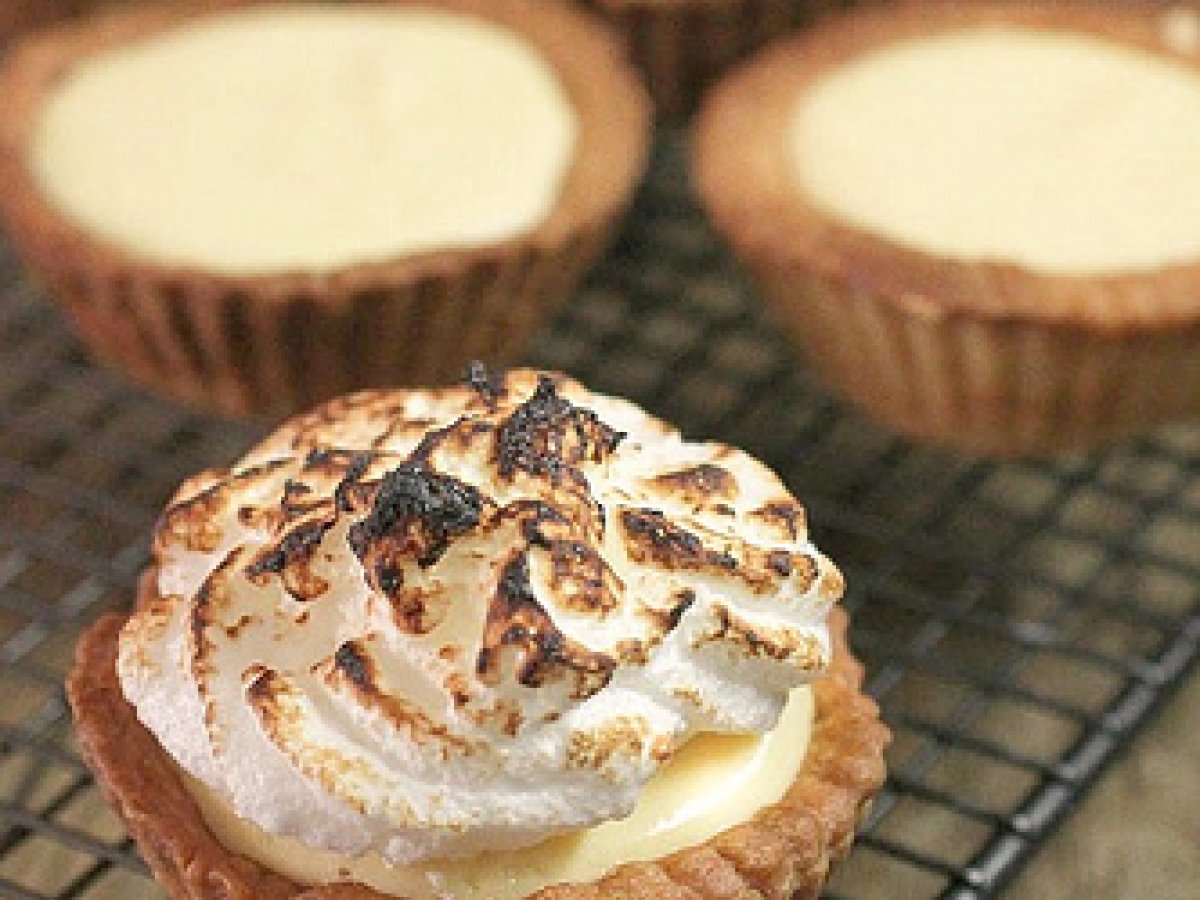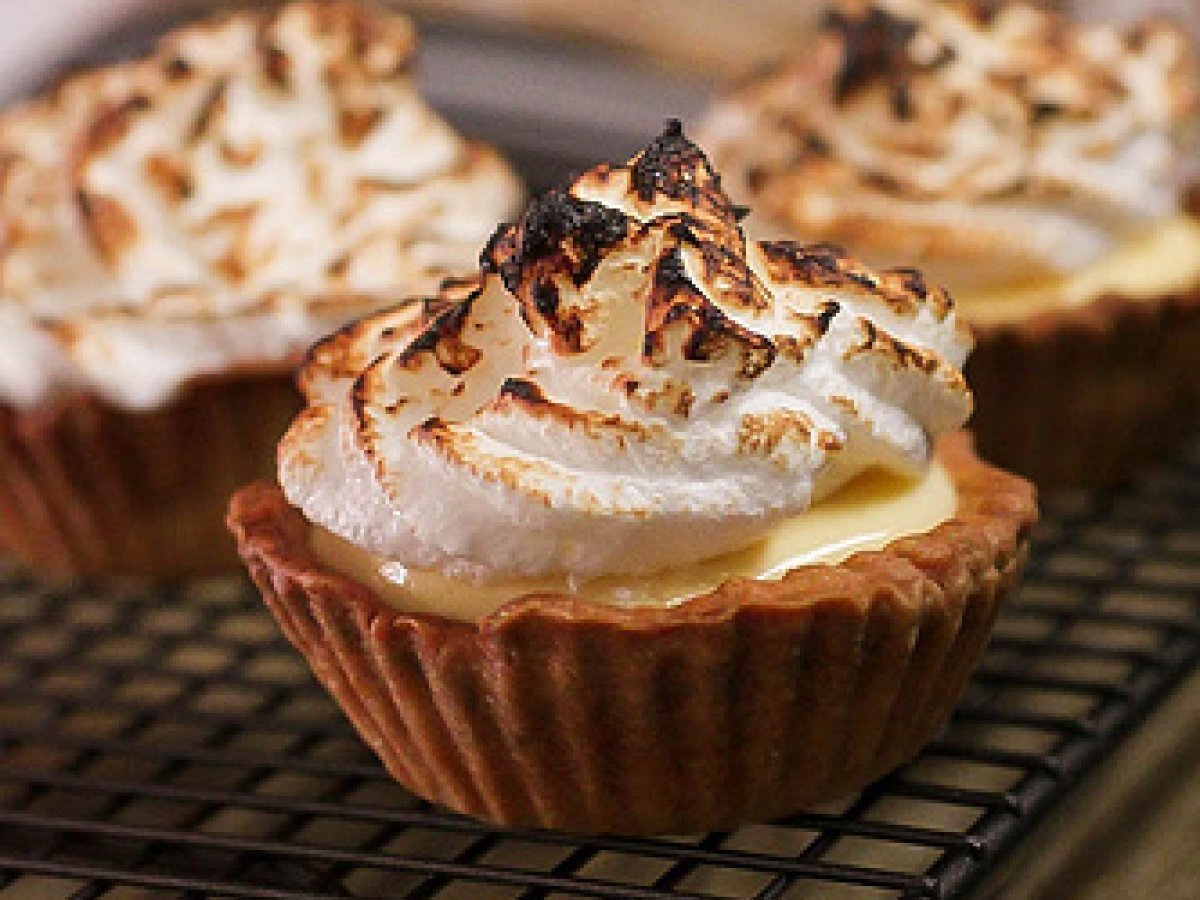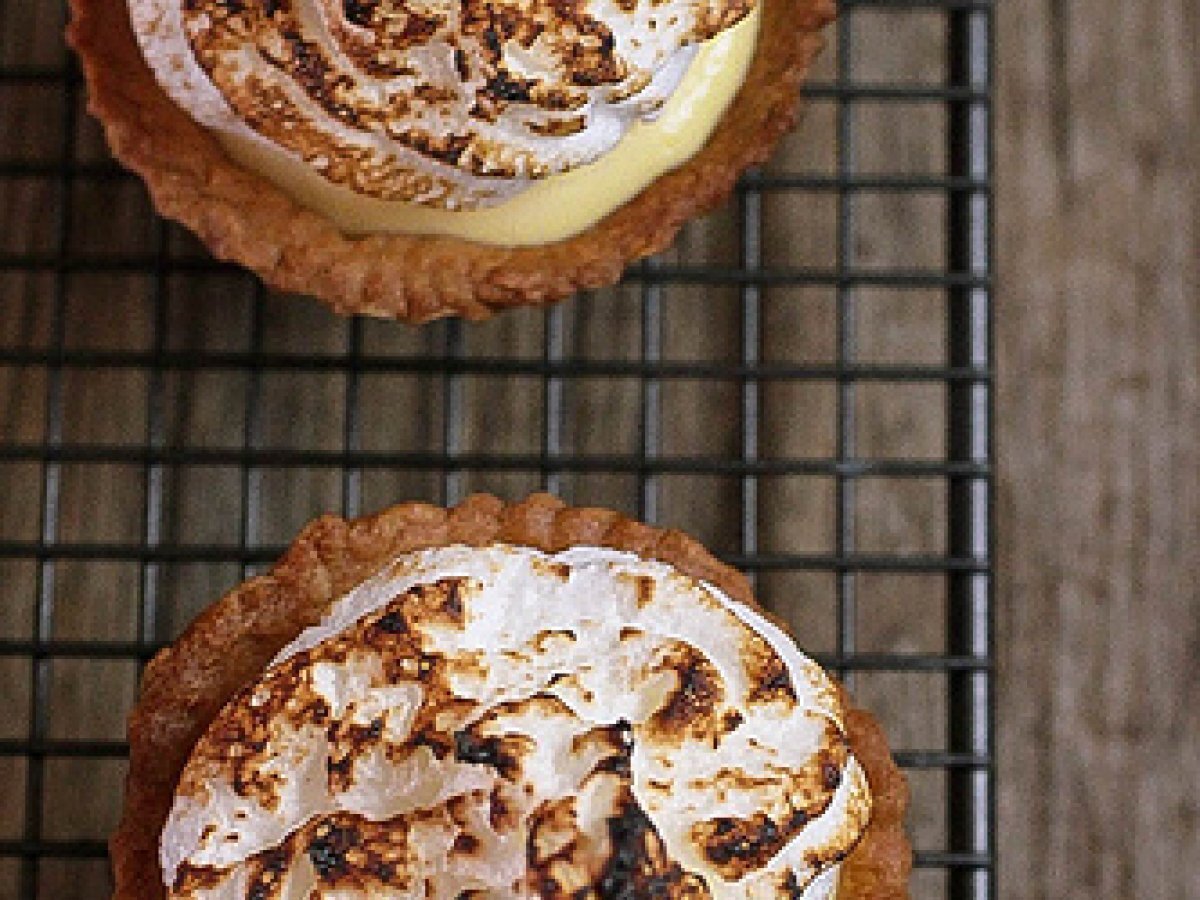 Questions:
You may like
Recipes
Related articles