Blackcurrant meringue pie
Blackcurrant meringue pie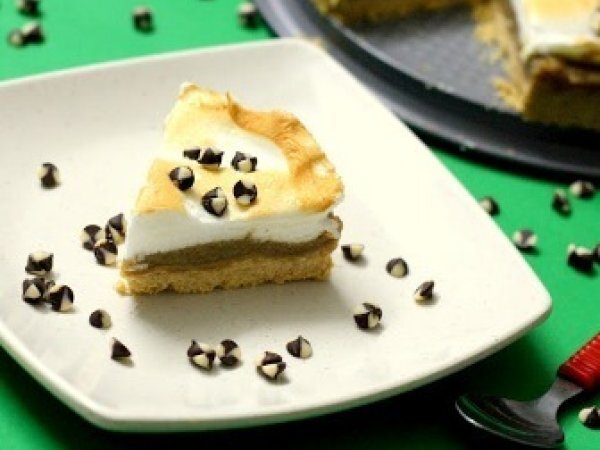 3 layer pie, bottom from biscuits, middle from leftover jam and lastly meringue topping.
Ingredients
For the bottom layer
---
200g grams
milk
Marie biscuits or digestive biscuits - crushed
---
---
The jam and middle layer
---
3 tbsp blackcurrant jam
---
1 cup milk
---
---
1 1/2 tbsp butter
---
1 tsp gelatin - mixed into 3 tbsp of water to dissolve
---
The top and meringue layer
---
3 egg white at room temperature
---
Preparation
Crumble biscuits with butter.
Press into a greased springform pan.
Leave in the fridge.
Simmer jam and milk over low heat.
Remove from heat and let it cool down for about 3-4 mins.
Quickly whisk in egg yolks and gelatin.
Bring out the biscuit layer from the fridge and pour jam mixture on top.
Bake on preheated oven at 180C for 1/2 hour.
Remove from oven and keep aside.
Whisk egg white till fluffy and shining peak while adding sugar bit by bit.
Add the meringue on top of the jam layer and continue baking.
When the meringue becomes brownish in between, remove from oven.
Cool down and decorate as you like.
Questions:
Related recipes
Recipes