Tuxedo cake.
Tuxedo Cake.
Preparation
To make the cake layers, preheat the oven to 350? F. Butter and flour the inside edges of the three 9-inch round cake pans, shaking out the excess flour.
In a saucepan over medium heat, combine the butter, water and canola oil; heat until the butter is melted. In a large mixing bowl, combine the sugar, cocoa powder, and flour; whisk to blend.
Pour the melted butter mixture into the dry ingredients and whisk until smooth. Whisk in the eggs one at a time, then whisk in the buttermilk. Add the baking soda, salt and vanilla to the bowl and whisk just until incorporated.
For the vanilla cake, just prepare the mix the way the box says on the back. Put 3 tablespoons of vanilla batter into the center of the pan and let it spread slightly on its own. Put 3 tablespoons of chocolate batter in the center of the vanilla.
It will push out the other and, as it sits for a moment, will also spread itself. Alternating spoonfuls of the two batters, repeat the technique until your pan is a little more than 1/2 of the way full. Bake for 34-37 minutes, or until a toothpick comes out clean.
For the frosting:
Add the heavy cream to the bowl of an electric mixer fitted with a whisk attachment. Whip on medium-high speed until soft peaks form. Add the powdered sugar and continue to whip until thoroughly combined and stiff peaks form. Be careful not to over-beat.
To assemble the cake, place one cake layer on a cake platter and spread a layer of the whipped cream frosting over the top. Top with a second cake layer, more frosting (and the third cake layer, if using). Frost the top and sides of the assembled cake. Refrigerate until the frosting has stabilized, at least 1 hour.
For the chocolate ganache topping:
Place the chocolate in a medium bowl. Heat the cream in a small saucepan over medium heat until simmering. Pour the hot cream over the chocolate and let sit 1-2 minutes. Whisk until the mixture is smooth and homogenous. Blend in the corn syrup and vanilla. Pour the glaze into a pitcher or measuring cup and let cool for 10-15 minutes. (Do not let the glaze cool longer or it may become difficult to pour over the cake.) Slowly pour the glaze over the cake, ensuring that the top is covered and the glaze drips over the sides.
Refrigerate the cake until the glaze is set and the whipped cream frosting is firm, at least 1 hour.
Photos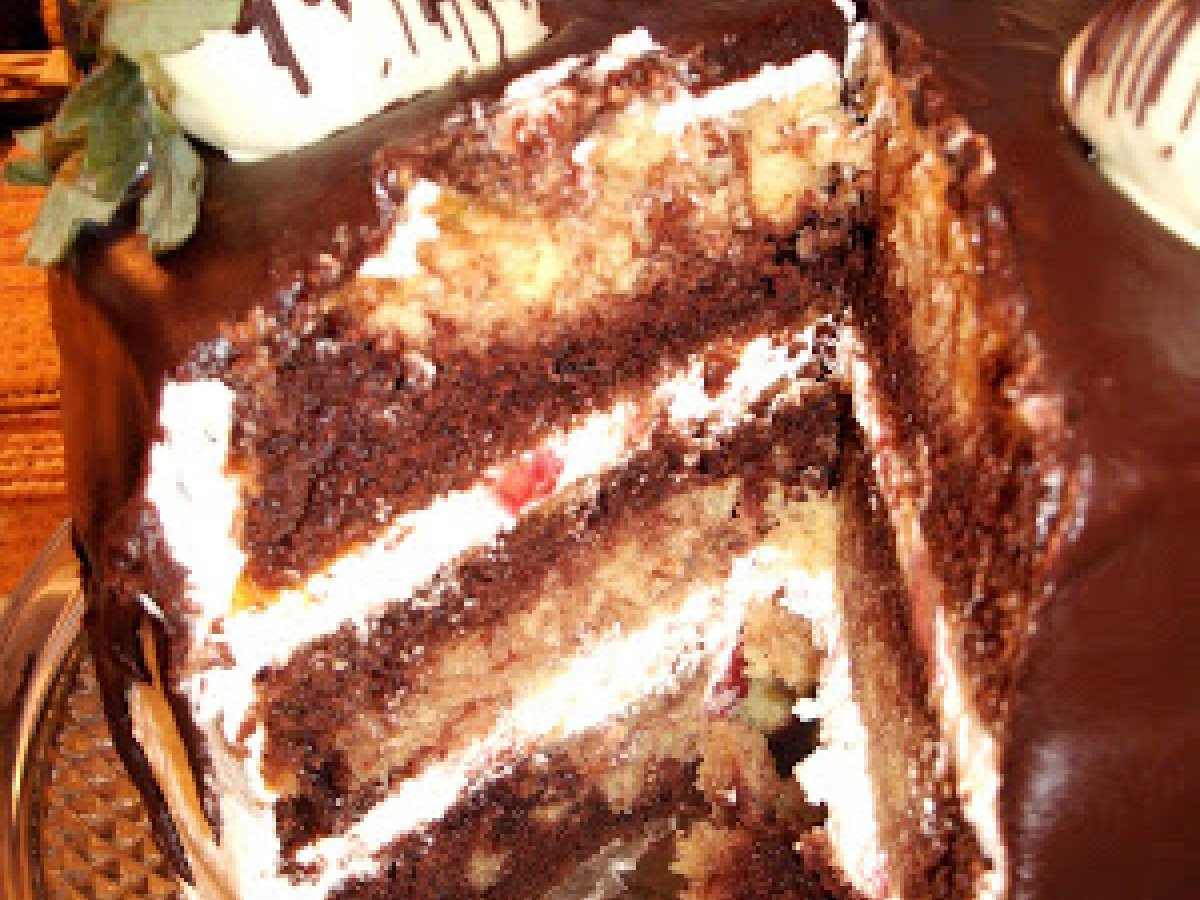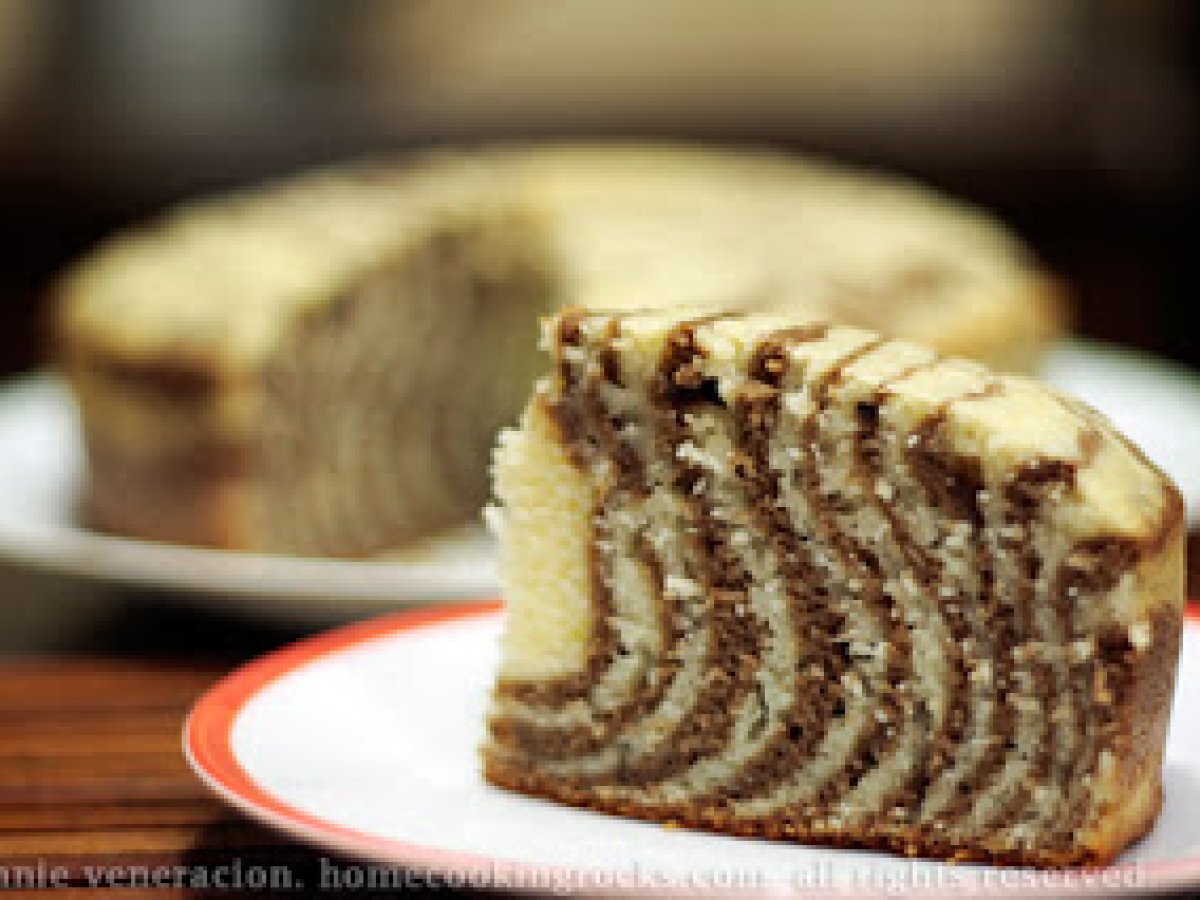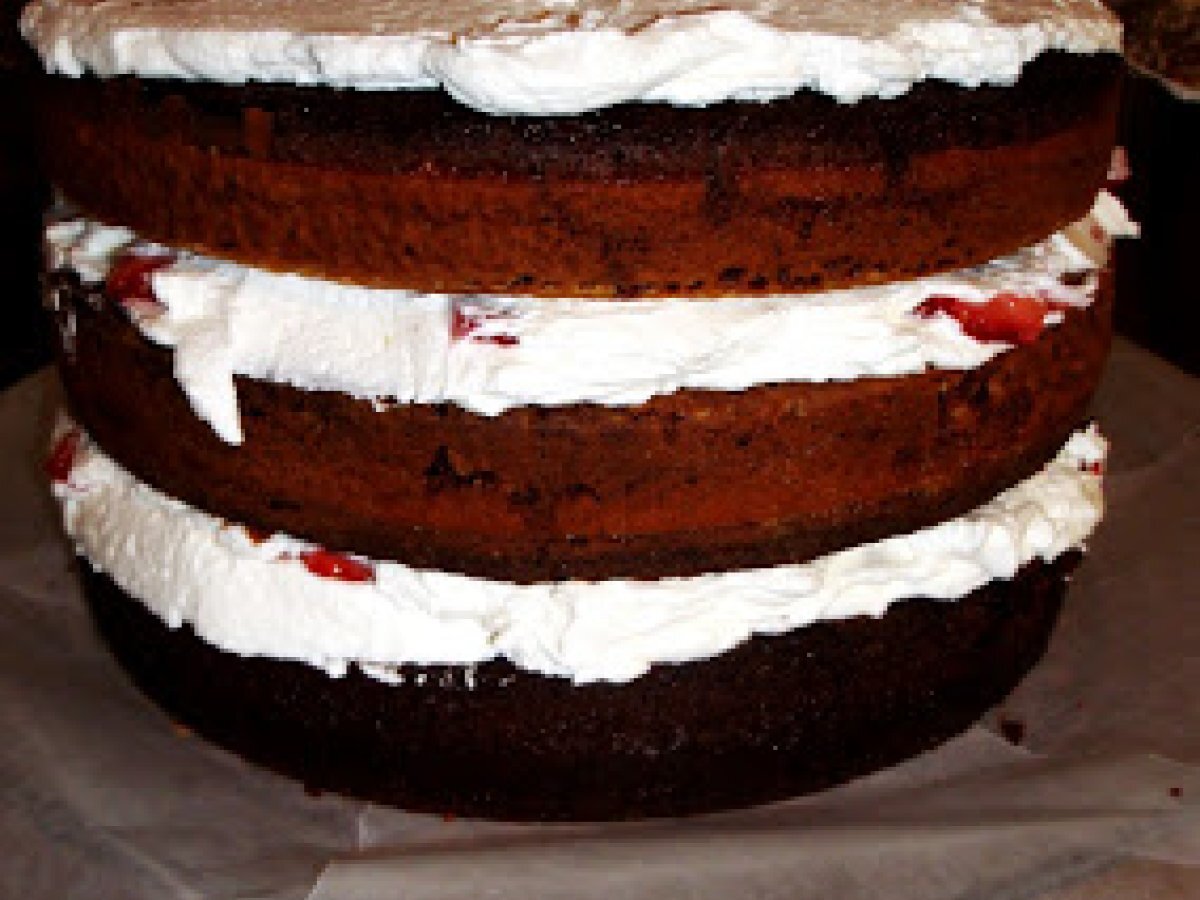 Questions:
You may like
Recipes
Related articles